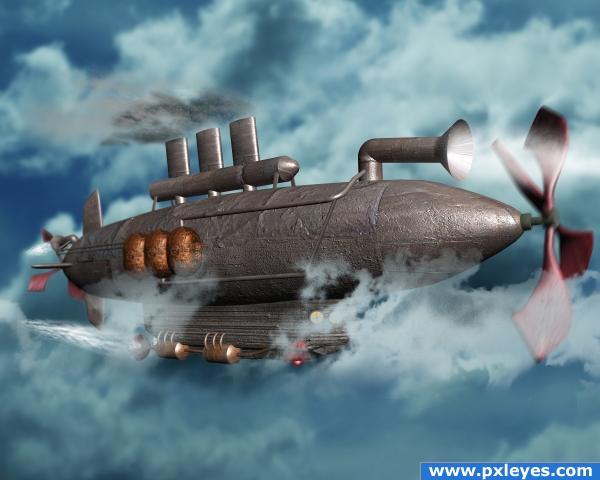 3ds max 2009+mentalray, and photoshop.

Thanks paulus62 for the clouds.

see links for textures.

It has taken me 4 days just to model this and texture it. I wish I had more time to complete the model, I wanted to add brackets for the pipes and work on the texture some more.
5 Sources: