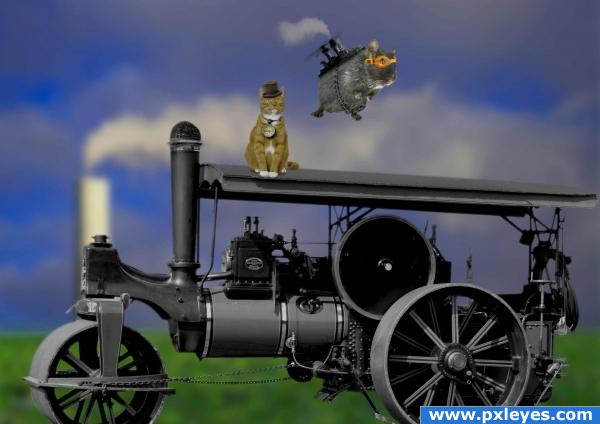 I really hope this is steampunk. I see a lot of discussion about it on this contest, which is good in a way, cause we all learn something. I just hope we'll remain friends...:-)

Anyway I hope you like this. Just some sources blended together.

For the gadget on the back of the rodent I used parts of the steam engine.