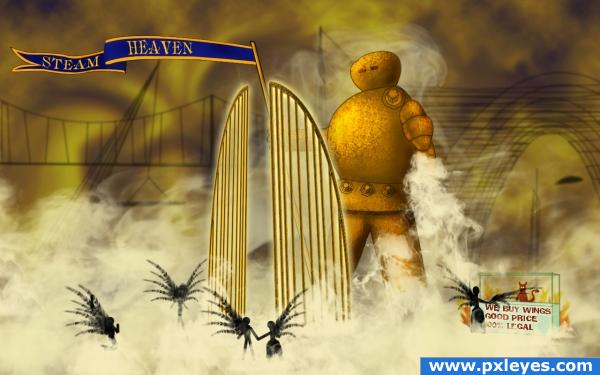 Well, I figured if there was a steampunk world, there must be a steampunk heaven.. :)

This is my first time doing smth like this, so I would appreciate any comments :)

The only "outside" source I used were the brushes for the steam, they are called Ron's brushes. The bundle used is called "Steam". No link cuz I have them in my collection, i.e. bought them some while ago..