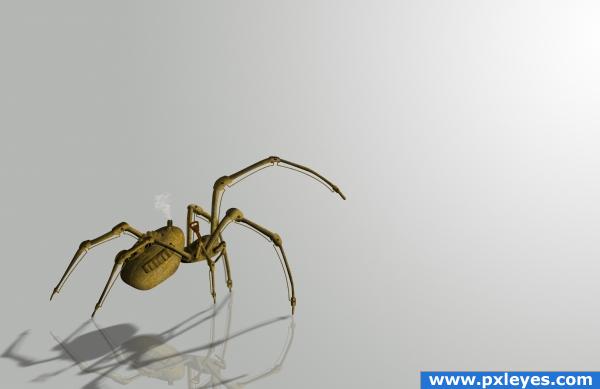 Oh well... This is the first time I ever attempted something like this lol...

Please watch in High Res and comment... Need advices as where I made mistake and where I need to improve...

Well I dunno whether I will be able to implement it now, but it will be useful for me in the future...

And thanks to Claudia Mayer for that nice spider pic...

Edit: Brassed it...