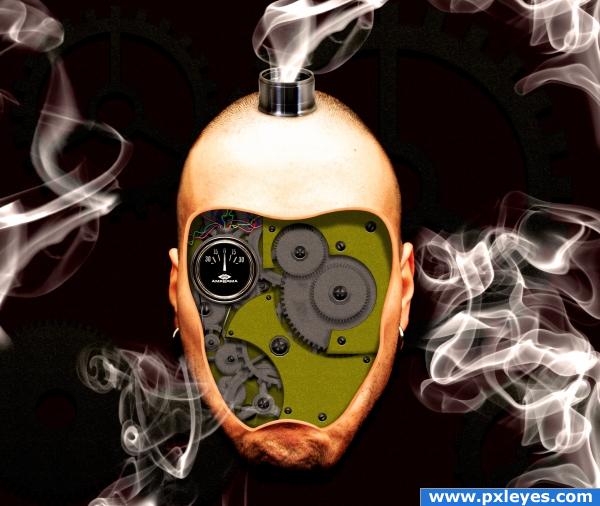 Ok steampunk is really visual eye candy stuff... So I kinda find it hard to make eye candy stuff...

I hope I got the steam punk genre here right... Well I know it looks nothing like victorian era here lol...

But now and then it's okay to bend the rule a little :)....

Constructive criticism is welcome... Also only four source used... Smoke brushes by Falln Stock... Gear, plates, wire, rubber band and screws made by me...

Also thanks to Emiliano Spada and Clix...

Watch in Full res... There is also background but it's dark...