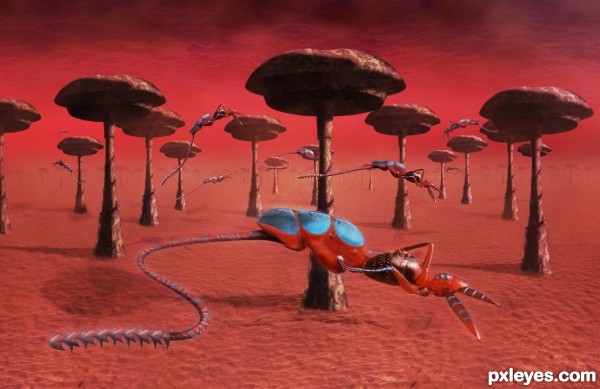 An alien landscape populated by floating creatures which use the gas in the atmosphere to float - by compressing and releasing it - like submarines do.
The atmosphere is dense made by a mixture of ignitible fluids.
The gigantic mushrooms serve as hives for these creatures.
I was thinking that they could reproduce by eggs, but..

..take a look at STEP 6 I would like to know your opinion :D.