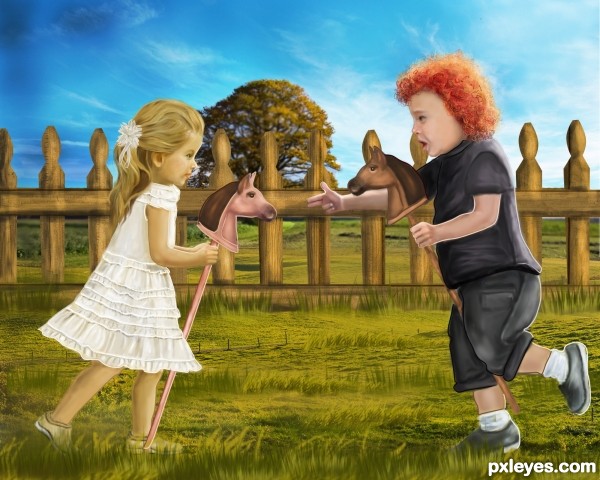 Bang Bang(My Baby shot me down) by Cher. The same year, the song was covered by Nancy Sinatra.
This song was used in the opening scenes of the 2003 movie Kill Bill Volume 1.

I was five and he was six
We rode on horses made of sticks
He wore black and I wore white
He would always win the fight

Bang bang, he shot me down
Bang bang, I hit the ground
Bang bang, that awful sound
Bang bang, my baby shot me down.