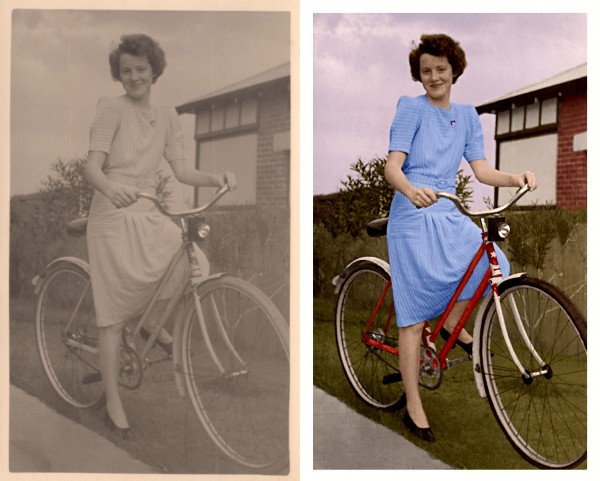 This is a photo of my great aunt Betty. I think it was taken in the late 30's.
I entered this photo in a similar contest before the crash, but I have completely reworked all the colouring for
this contest. My old entry is included in the SBS for comparison.