Our special guest today is Jan Oliehoek – an amazing artist who's photo-manipulations will play tricks on your mind, that's how great they are. You'll mainly see mutant animals, combined in the most weird and fascinating way possible.
He gave us the opportunity of showing his artwork on pxleyes.com blog, to offer inspiration and delight, along with some advice to other artists, in an exclusive interview!
Q: Hello and welcome to pxleyes.com community. Please tell us who Jan Oliehoek is.
A:
Thank you! I am a photo-manipulator from the Netherlands. I'm 33 years old and living together with my girlfriend in the city of Leiden.
I'm currently dividing my time between photo-manipulation work and my parttime job at a large international pharmaceutical company.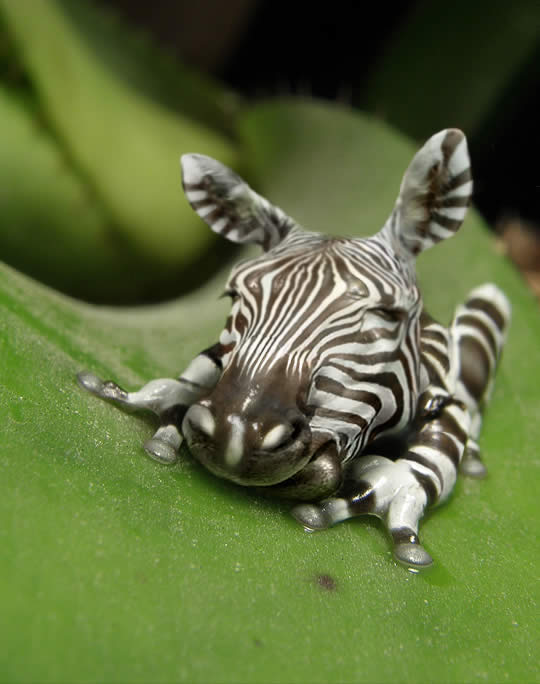 "Zebra Frog"
Q: Your photo manipulations look so…perfect! What software do you use? Favourite tool/feature?
A:
I only use Photoshop CS2 and my Wacom tablet. My favourite features are the Curves adjustment layer and all the different layer blending modes.
I use curves for lots of different things, like contrast, color correction, highlights and shadows. Experimenting with blending modes is fun to do and has often saved me a lot of time when working on an image.
When trying to blend two images together, several copies of the same layer with the right blending modes and some masking can look a lot more natural than actually cutting out the parts you need.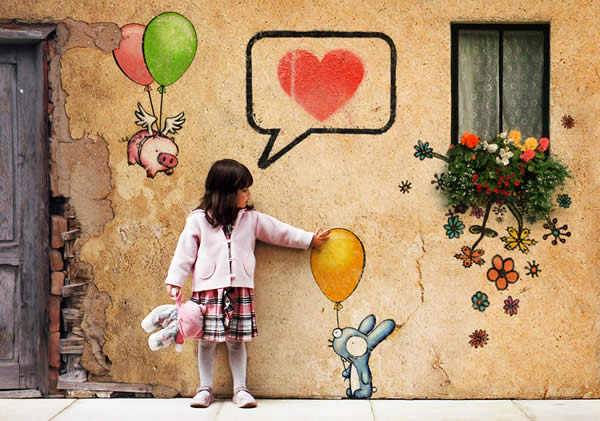 "Making Friends"
Q: Your ideas are really original and the combinations unique. How do you come up with these?
A:
A lot of my images have been created for contests on the internet. Usually such a contest has a theme, so I already have a basic idea to start from. Usually, the idea that I have goes through a series of alterations while I'm searching for stock photographs.
Quite often the end result will be completely different from the idea I started with. It's the stock photos themselves that guide the ideas.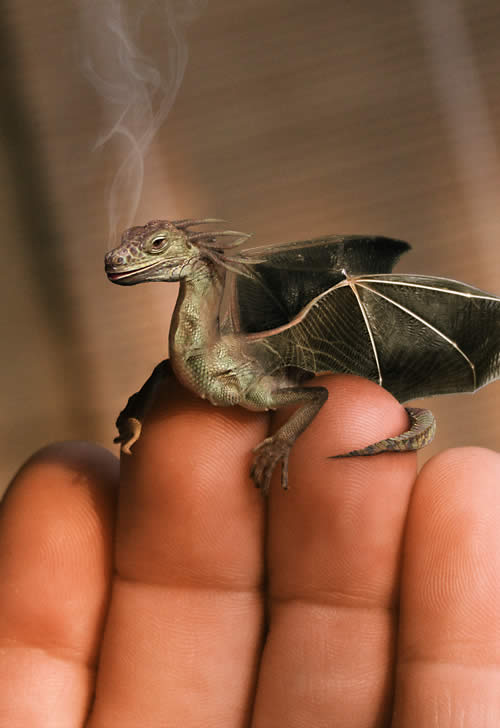 "Baby Dragon"
Q: Do you believe in natural talent and rich imagination or hard work and training?
A:
I belive in both, but I believe that hard work and training can more than make up for a lack in talent or imagination.
There are ways to 'tickle your brain' into creativity, like doing a brainstorm session or browsing through random stock photos for a few hours straight. Hard work and discipline are more tricky 🙂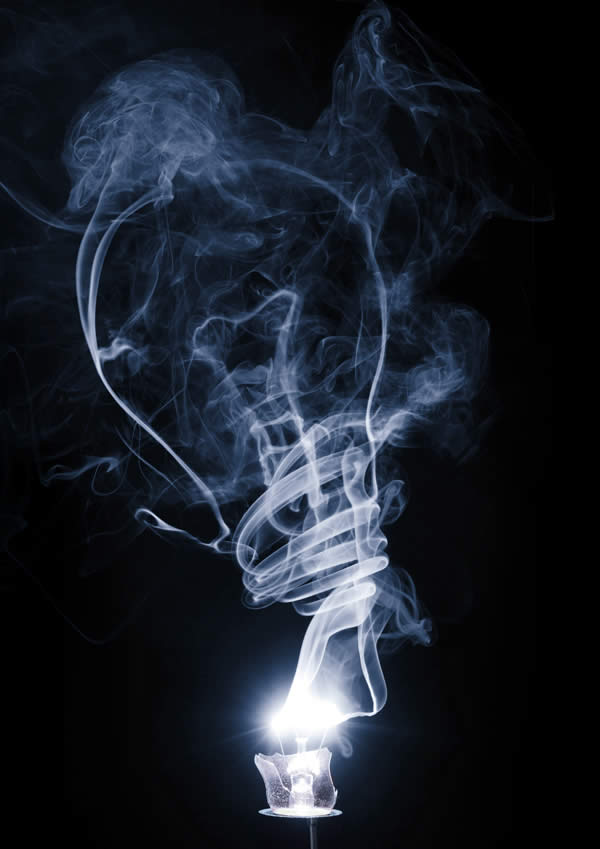 "Going to Lightbulb Heaven"
Q: Which is your greatest wish concerning your artwork?
A:
Like a lot of people, my greatest wish is to be able to create exactly the images that I want to create, no strings attached, and being able to make a living from that.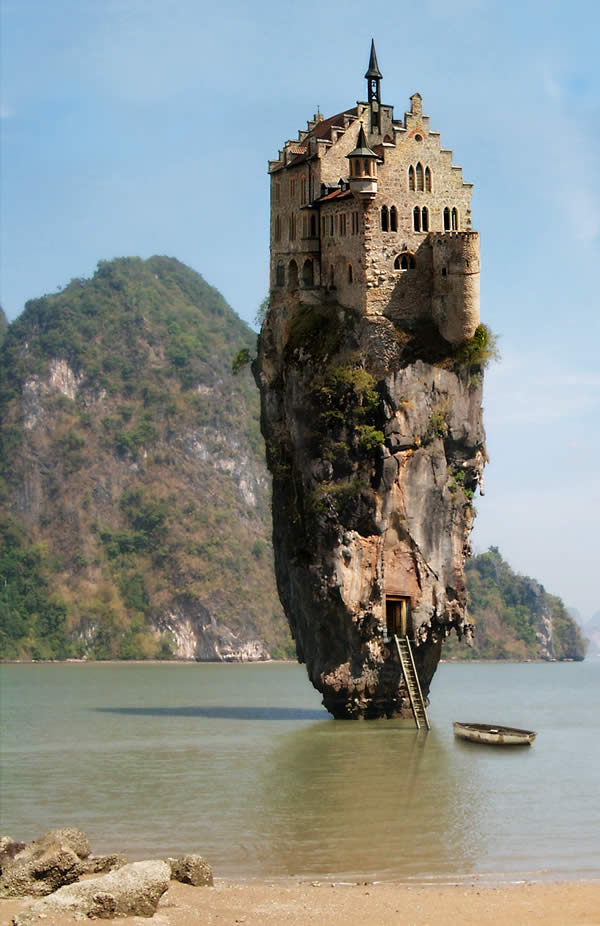 "Dream House"
Q: Please share a little piece of advice for the ones just starting out in this field.
A:
If you're just starting out with photo-manipulation, the best advice I can give is to start entering photoshop contests. Don't worry about not being good enough to compete for the first prize yet.
In my experience, there is no better and faster way to improve your skills than to enter a lot of contests and ask for people's opinions and suggestions after the contests have finished.
Drat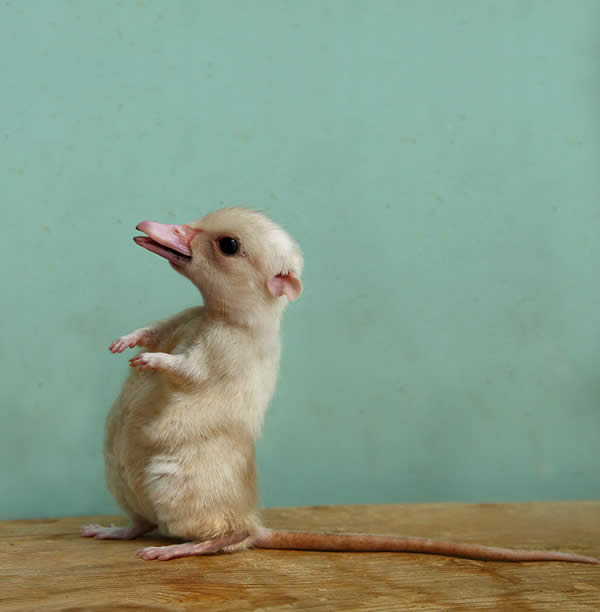 Cow Cat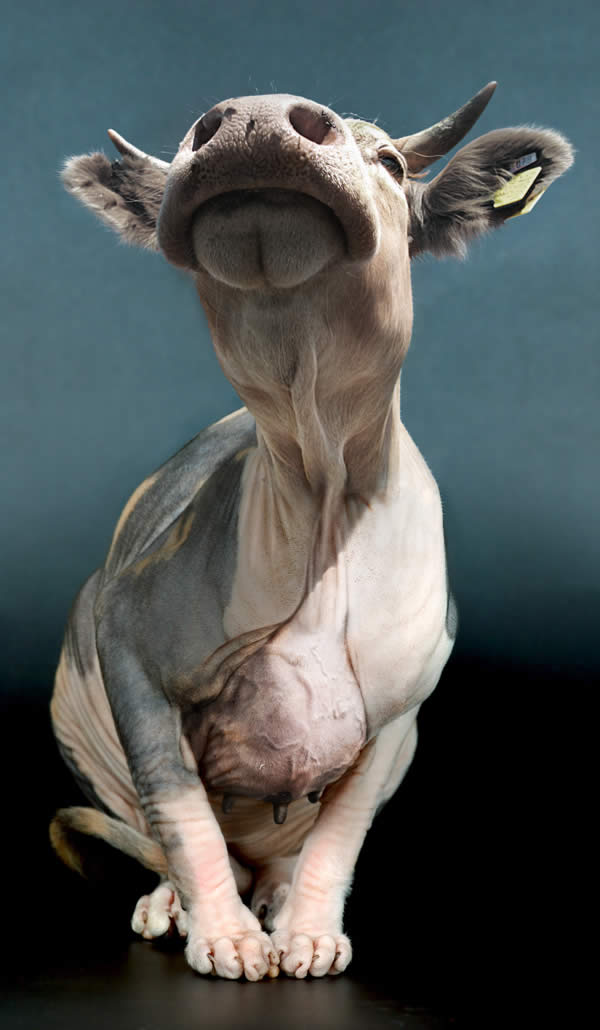 Candle Fish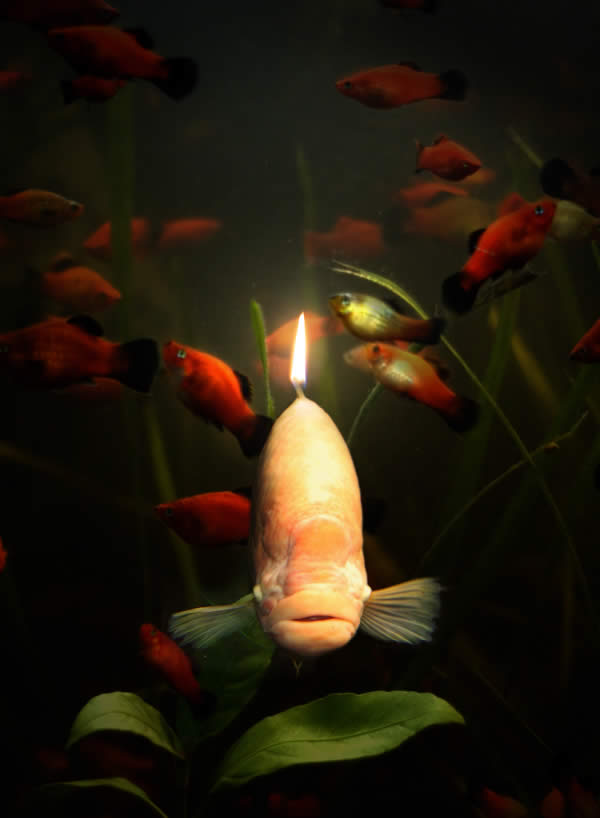 Chestnut Eye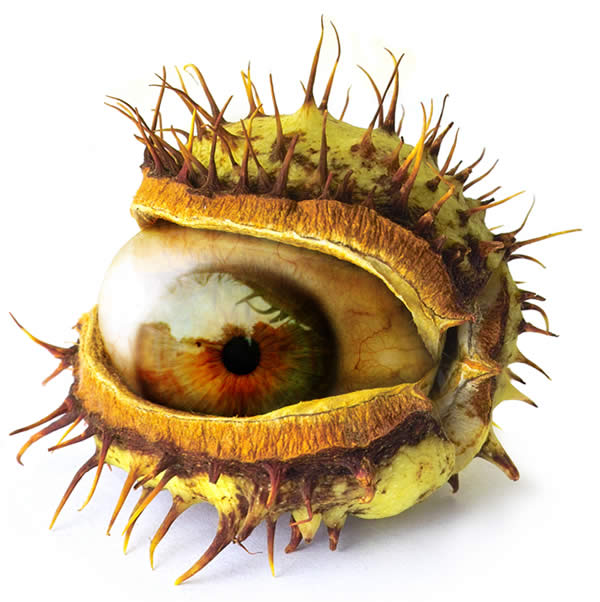 Croggy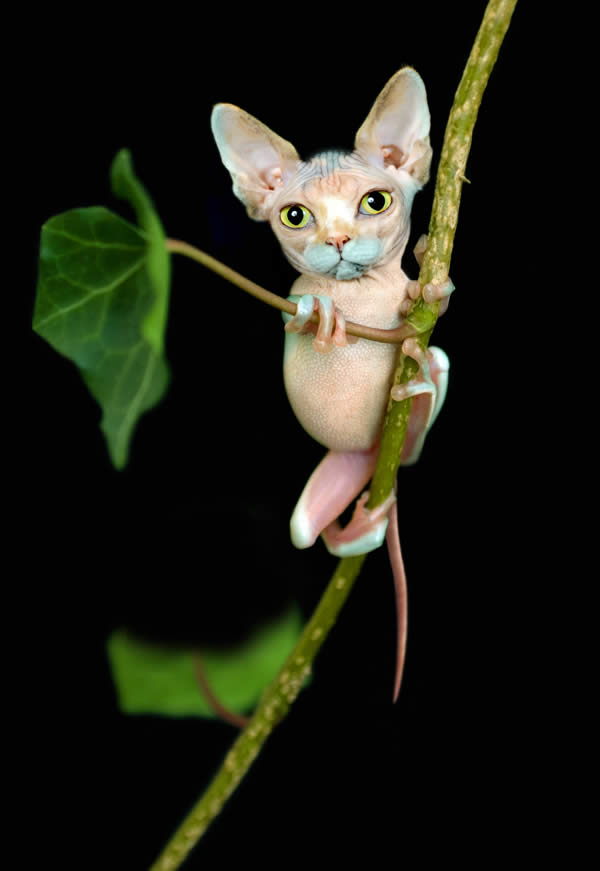 Rock Face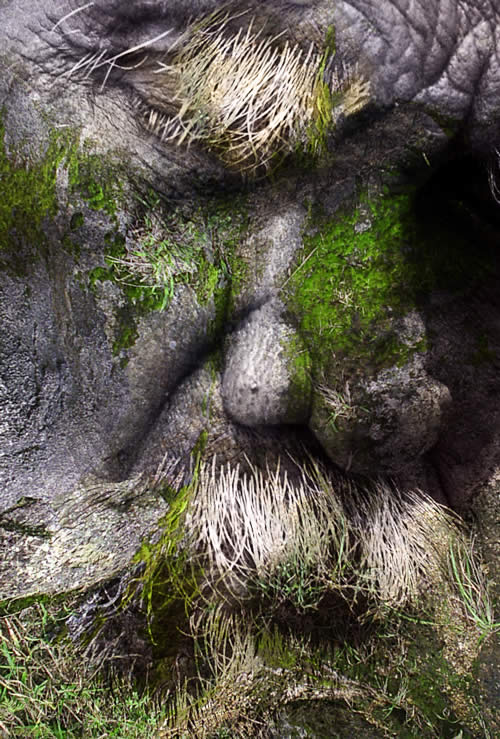 Hippo Frog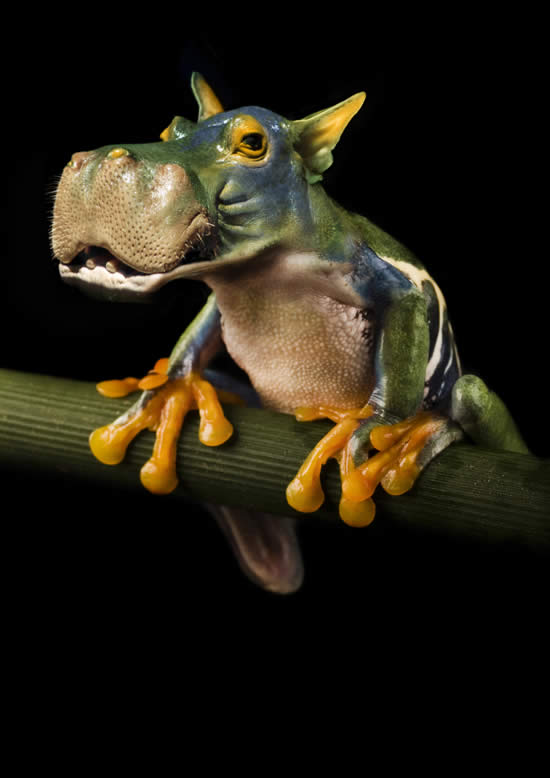 Lady of the Falls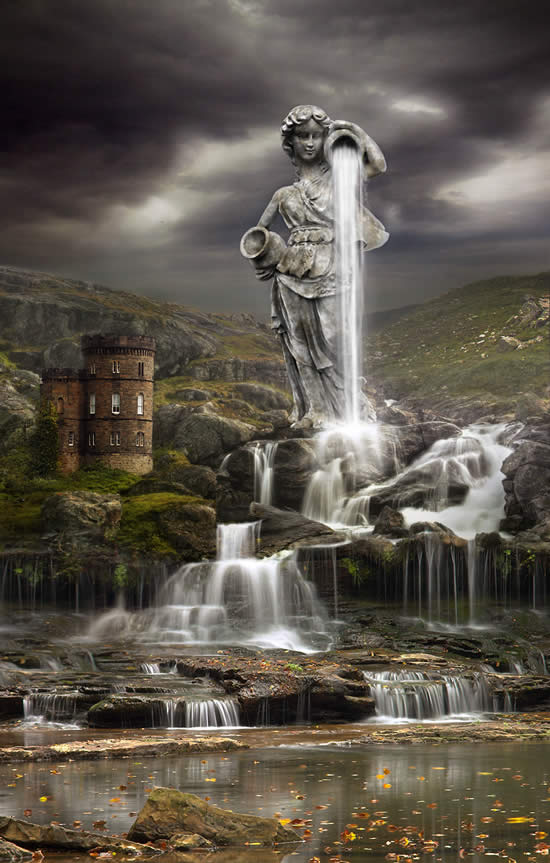 Cheese Chase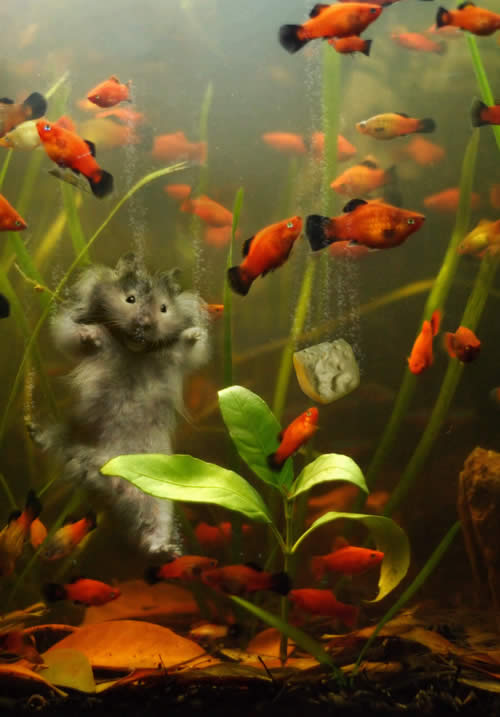 Caravaggio vs. Tarantino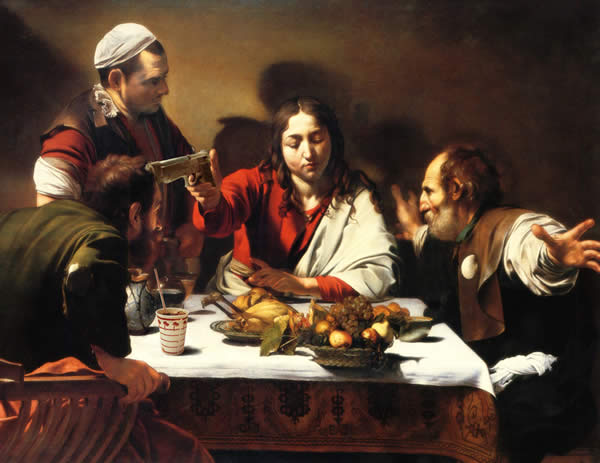 Pregnant Head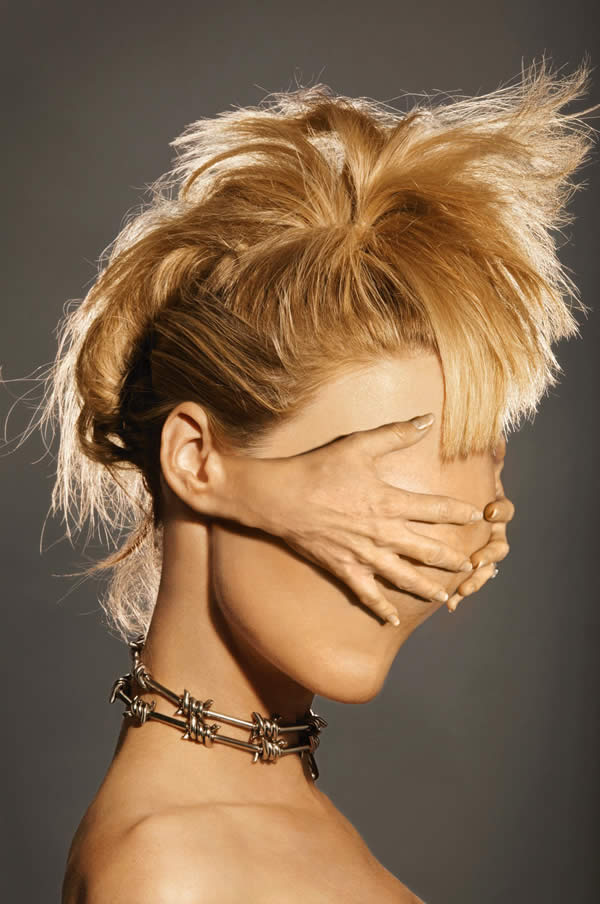 Frog Hippo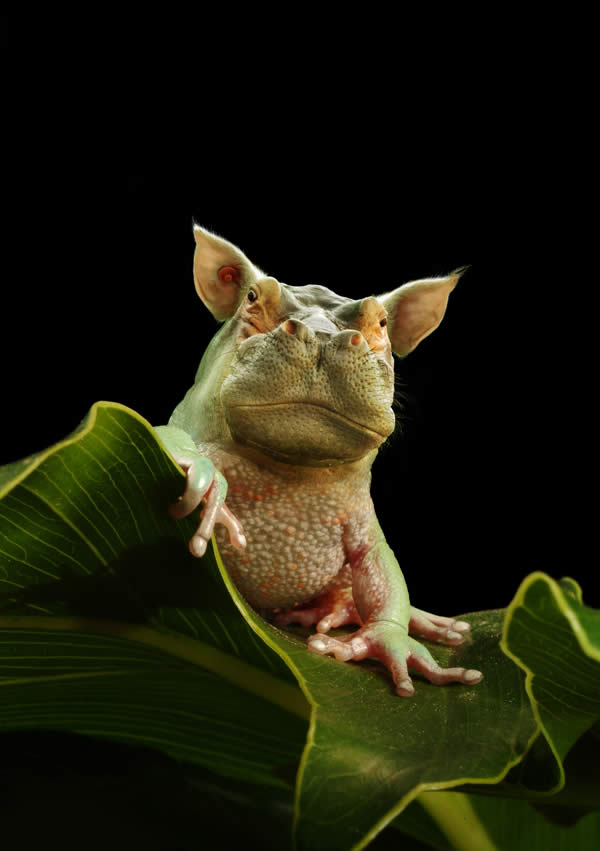 Cyborg Skull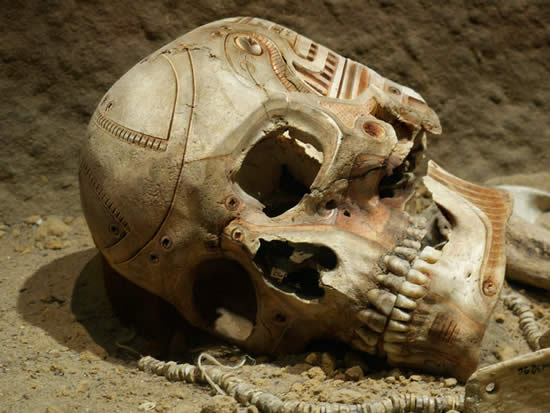 Bouguereau Manga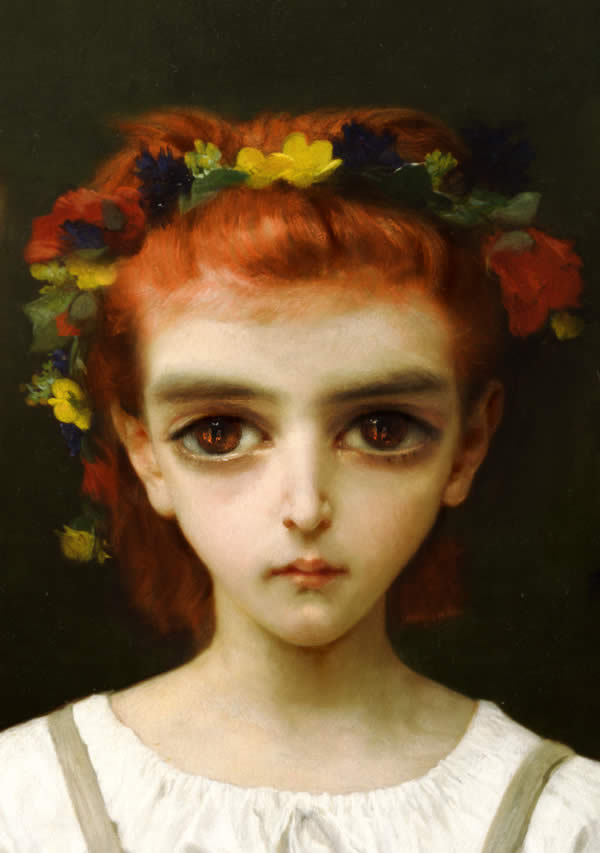 Searaffe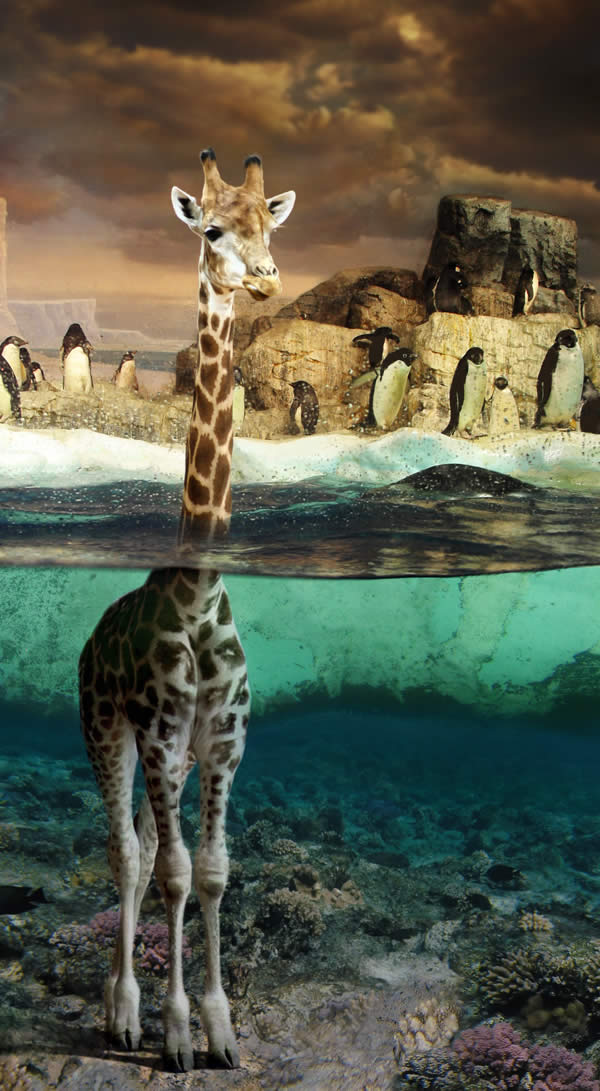 Femme Fatale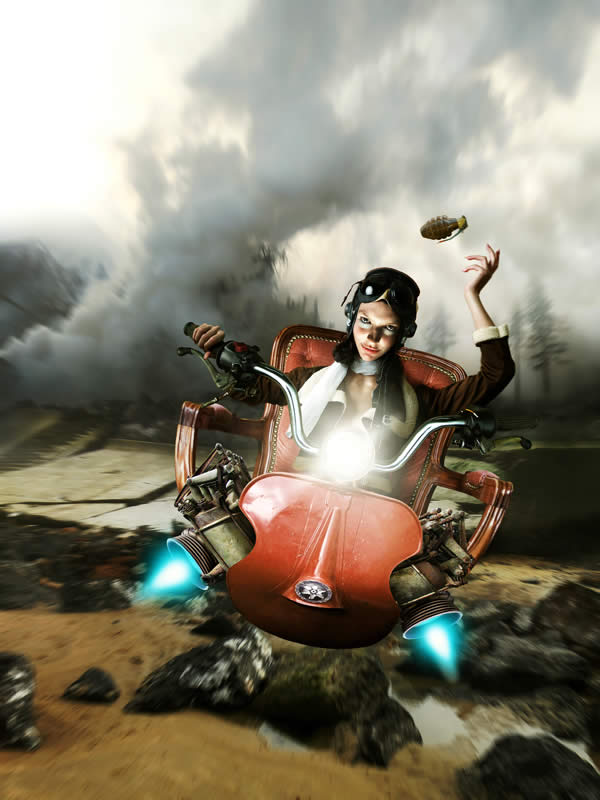 Olsen Manga