Imagine you could create any character you want, make a three dimensional model of it and bring it to life with computer graphic animation.
With the help of sophisticated software tools like 3D Studio Max, achieving this is not a problem.
The following tutorials are written for those who want to develop their skills in the 3D Studio Max arena. The instructions in each tutorial are very straight forward, user friendly and easy to follow.
As this article progresses, the tutorials get more complex and more features are added up. By the end of this article, after you've studied each tutorial, you should be prepared to make your own creations and characters!
1. Creating Cal3D Characters with 3D Studio MAX
This tutorial although is very cool it is not for a 3Ds Max beginner because it assumes the user has knowledge in low polygon model animation, computer graphics terminology and knowledge in studio max 3D.
The topics covered in this tutorial are the basics, the rigging, animation and exporting this cool and groovy character. For those of you not familiar with Character Studio at all, it is a plug-in that ships with 3DS Max, which makes the process of rigging a character much easier.
What's rigging a character you ask? A character is your mesh or model that needs to be animated, and before it can be animated, we need to create a system of hierarchies that act as a skeleton. It is this skeleton that we actually animate.
Here are some snapshots of the work this tutorial has to offer: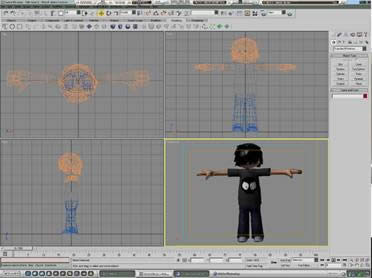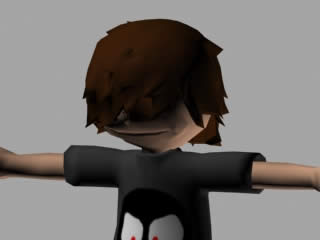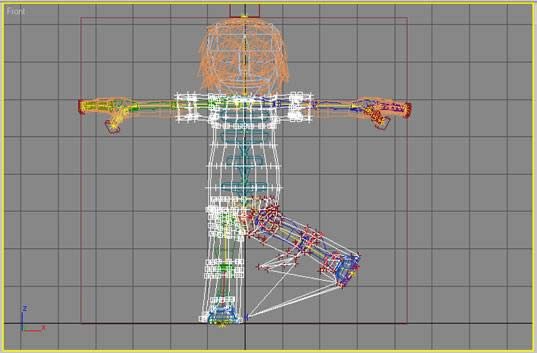 Check out the tutorial here.
2.Facial Modeling in 3Ds Max
This is of great importance if you want to give personality and life to your 3D character animation. This tutorial comes with a presentation video that explains how to give form to a face using this tool, although some previous knowledge on the subject is advantageous.
In this three part series we will look at some of the fundamental concepts behind using the edge-copy modeling technique to model a face. We will also look at the importance of setting up good reference planes to model from, as well as important considerations to ensure sound topology.
If you have some experience modeling in 3D, regardless of what software you might use, the concepts here are universal and will apply to any software package.
You can see screenshots of the facial modeling on the pictures below: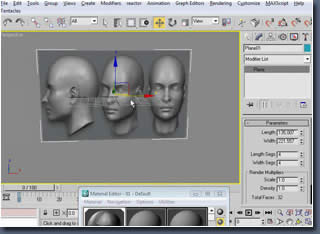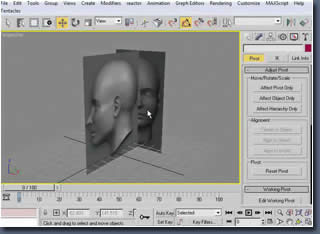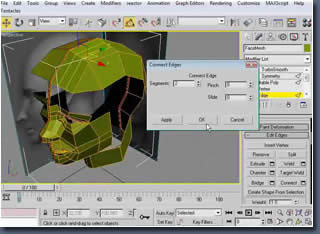 Check out the tutorial here
3. Box Modeling in 3Ds Max
After we have learned, mastered the basics and the face modeling, it is convenient to dominate the boxing and general structure of the body of our character.
This is a four part video series which covers many techniques that will help you develop confidence when it comes to modeling characters and animals.
We mainly focus on elements like ensuring sound topology, how to generate successful creases in your mesh, and the importance of studying anatomy. We will not go into great detail concerning every aspect of modeling a character from start to finish, but rather look at this as a nice springboard for those who catch onto principals quickly, and a great first step for everyone else.
Take a look at the procedure involved in box modeling on the pictures below: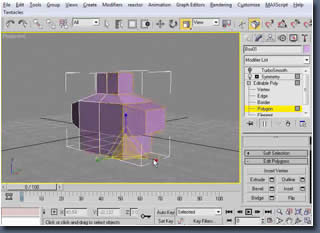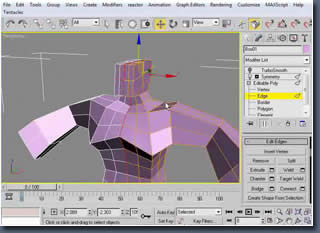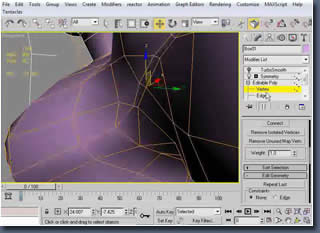 Check out the tutorial here.
4. Basic Rigging in 3Ds Max
Next, a very detailed tutorial on basic rigging of a 3D animation model. the importance of rigging is essential to have a strong base in 3D animation.
Take a look at a preview of the model and its parts on the pictures below: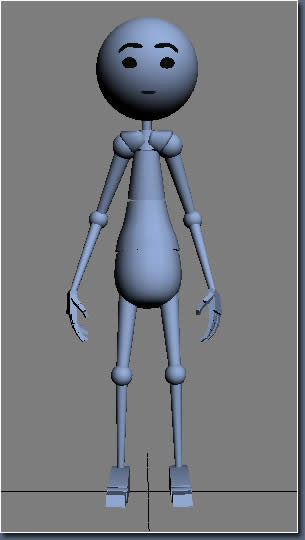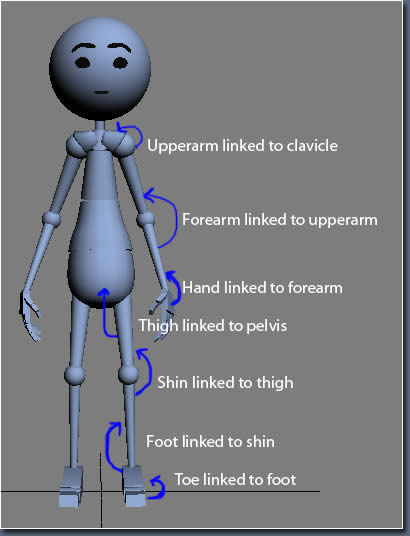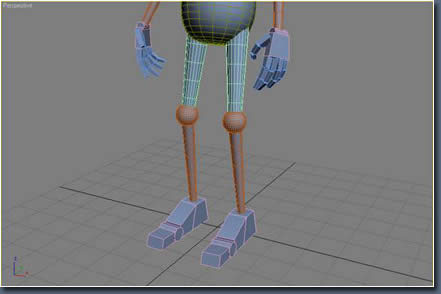 Check out the tutorial here
5. Mirroring Morph Targets Without Plugins in 3ds Max
Now we explore the possibilities of facial features and expressions made possible by mirroring. This tutorial will explain in a few easy steps how I mirror your morph targets.
This is a method I recently stumbled upon while working in Maya, and I haven't seen any tutorials regarding how to do this in Max. So, without claiming to be the inventor of this method, I'm more merely translating between programs.
Here is an example of mirroring morph targets and what can achieve with this tutorial: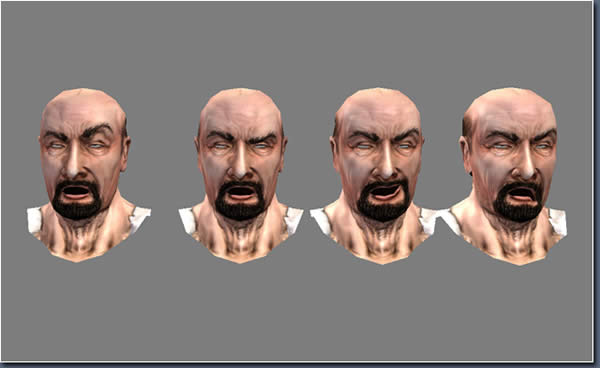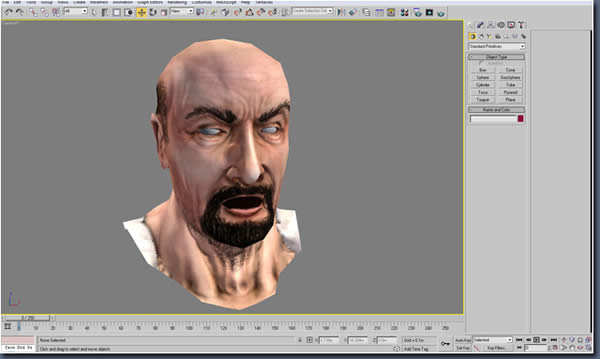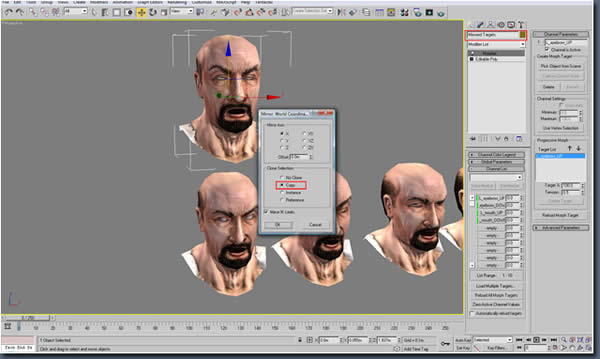 Check out the tutorial here
6. Modeling, Mapping and Setting up a Skin Shader
Now it's getting cool, we now have the opportunity to model, map and shade skin a sci-fi female character and the learning curve keeps getting steeper as we advance in this article countdown.
This tutorial will provide a step by step guide to modeling a female character, starting from a simple primitive and following through to a final model. The key techniques and principles will be covered and will utilize some of the new features in Max2010, namely the Graphite Modeling tools.
Each of the tools and methods will be explained fully when they are introduced, but will not be detailed each and every time there after, as many of the processes are a repeat of the same exercise.
Samples of skin shaders and modeling are available up next: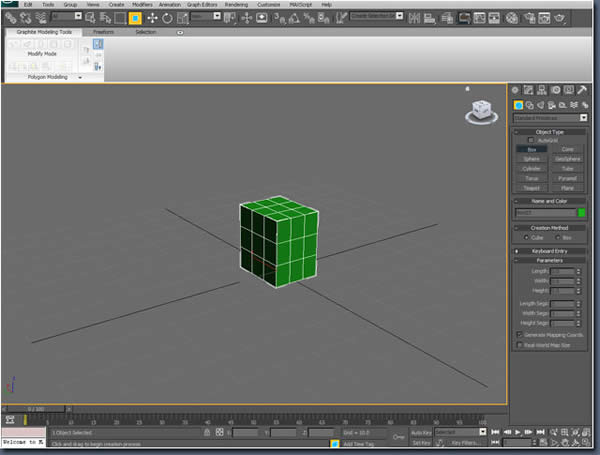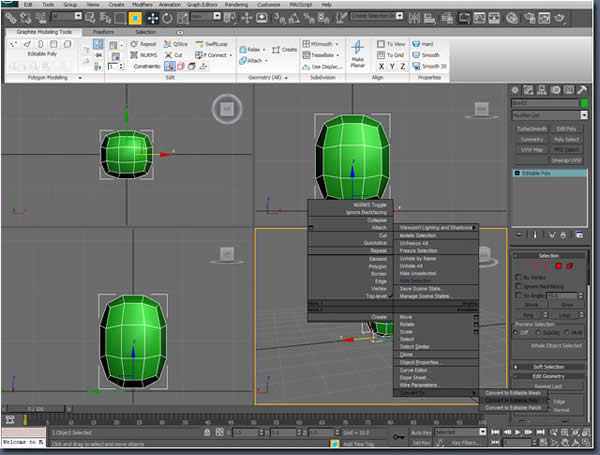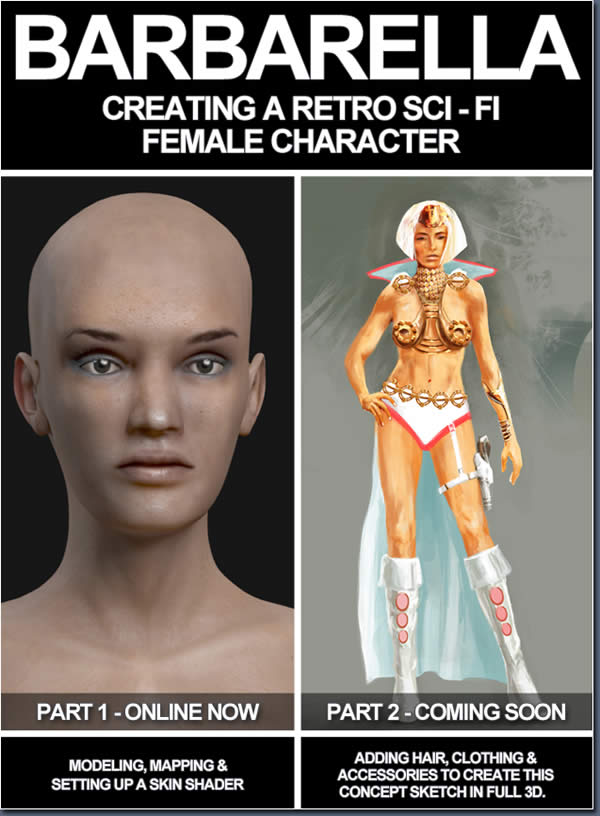 Check out the tutorial here
7. Clone Modeling in 3Ds Max
This technique allows you to mass produce 3D characters quickly and easily. The only thing you have to do is make a template, copy it and modify it in order to get the character you desire.
This tutorial covers the modeling concept of creating a few basic meshes that allows you to quickly model characters later. We explore setting up the template and quickly knocking out a basic mesh. We also look at the importance of reusing assets in a production environment.
The point here is a trick to help ensure that your meshes maintain a solid topology as you generate more and more detail.
There are some examples of how clone modeling looks like on the following pictures: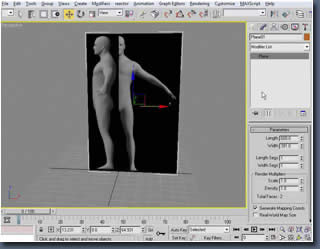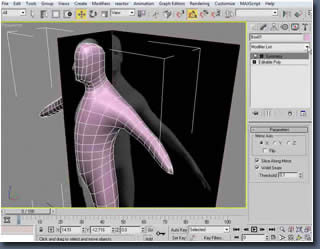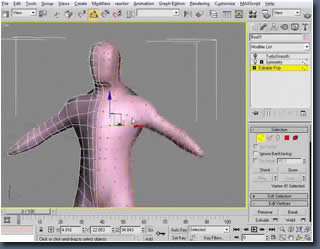 Check out the tutorial here
8. Intro to Rigging in 3Ds Max
Again with emphasize on the rigging process and we look at it from a different perspective; once you have dominated this technique 3D computer animation will be much easier.
Create your first fully functional rig, which includes advanced leg controls and facial animation controls. A great place for all aspiring riggers to start! By the time you are done, you will have a rig, and the concepts behind the rig, that you can pass on to animators as well as to other rigs, to help in any production pipeline.
Take a look of the little ninja made using basic rigging techniques: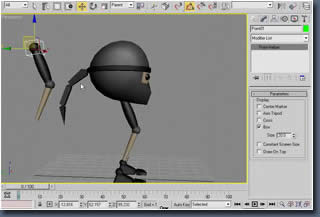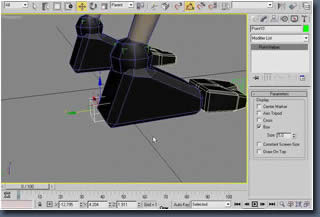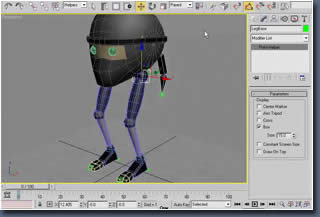 Check out the tutorial here
9. Modeling Joan of Arc
This a very interesting tutorial that is divided into several parts and explains the importance of modeling the basics even though the character will have clothes at the end.
First of all it is a good exercise and you should never miss the opportunity to go in at the bottom of the things.. and because it will be very easy to take support from the body to model clothing later, thus giving a true volume to the character.
Of course there is no need to make the body with lots of details, thus the feet will be very simplified and the hands will be modeled as gloves.
You can see some of the progress made on the Joan of Arc model on the pictures below: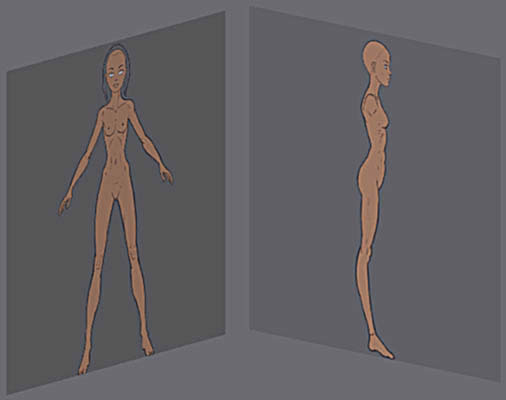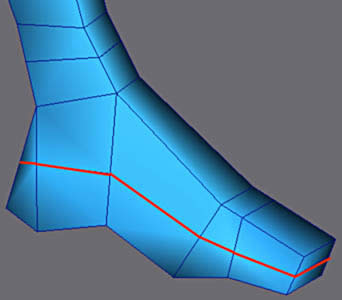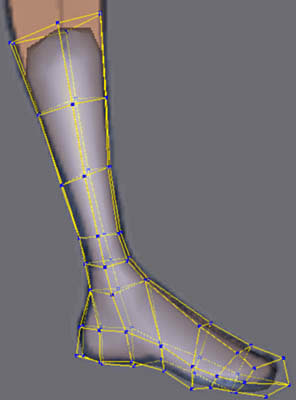 Check out the tutorial here
10. Making A Toon Character Called 'Geoff' & his Rig
Finally we arrive at the point when we have relatively enough tools to develop a fully functional character from scratch. This is a tutorial which covers the basics of modeling and rigging a toon character.
It doesn't go into much detail and it is definitely the quick and easy method for fast results. It's for the intermediate user and assumes knowledge of edit mesh editing and the 'modifier stack'.
Some snapshots of this goofy cartoon character are available on the snapshots below.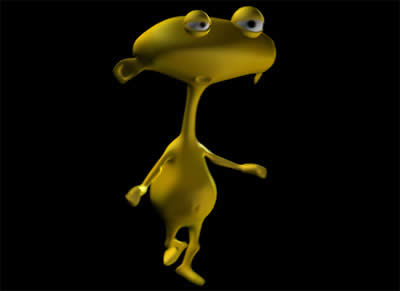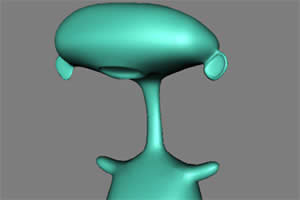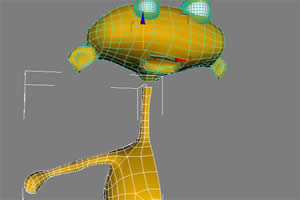 Check out the tutorial here
Conclusion
Browsing the internet to gain knowledge on a particular skill can be very gratiying both personally and professionally. Learning how to master key techniques to utilize 3Ds Max software tools for making characters and different kinds of animation is very appealing for both amateurs and professional graphic designers alike.
The idea behind this collection of tutorials is to serve as mini course in 3D graphic design and a starting point in character animation.
Use this as a guide for future projects of your own invention. remember your abilities are only limited by your imagination.
If you want to dig even deeper into 3DS Max, we have over 500 tutorials in our 3DS Max Tutorial Directory or in our 3DS Max Video Tutorials section. Good luck!