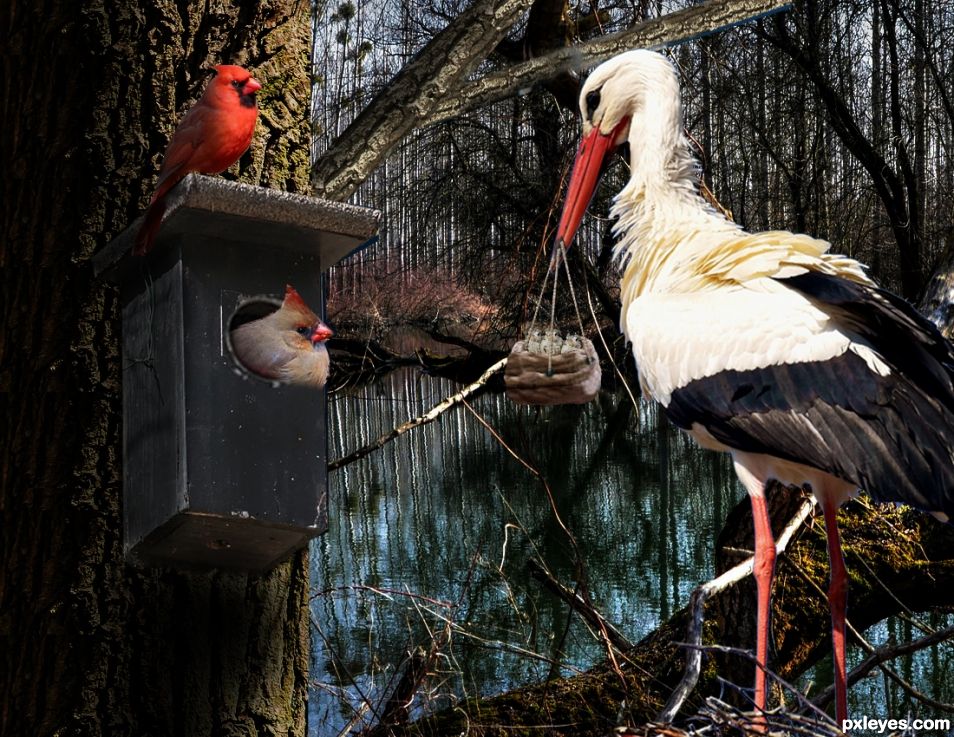 I could NOT save my SBS, here is what I did.
I cut the birds from the sources from www.Pixabay.com, worked on the bird house to flip it horizontally, made some copies of the trunk of the tree, put them together. The two branches are part of it too. The jute sack was cut smaller and made it to appear to be a little carrying bag for the stork. The little bird was duplicated twice. Some other effects like adding some shadows to lower the brightness of the tree. Added the stork and the background.... (5 years and 118 days ago)
6 Sources:
No comments yet... Be the first!