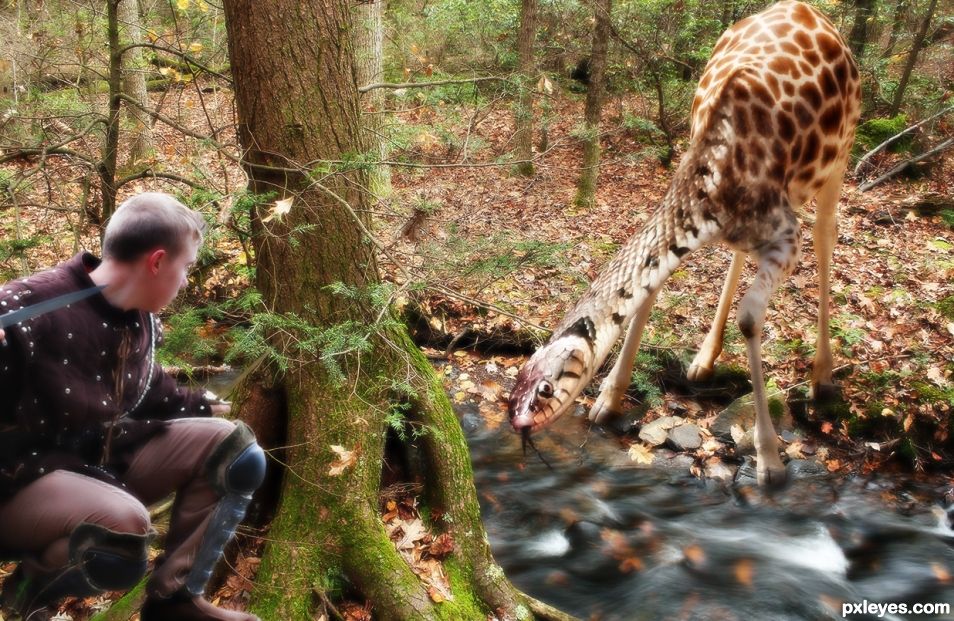 The Questing Beast, or the Beast Glatisant (Barking Beast), is a monster from Arthurian legend. It is the subject of quests undertaken by famous knights such as King Pellinore, Sir Palamedes, and Sir Percival.

The Questing Beast is usually depicted as having the body of a leopard, the neck and head of a snake, the haunches of a lion and the feet of a 'hart', or deer. It is commonly supposed that the Questing Beast is actually a fanciful, Arthurian description of a giraffe. (5 years and 567 days ago)
4 Sources:
No comments yet... Be the first!