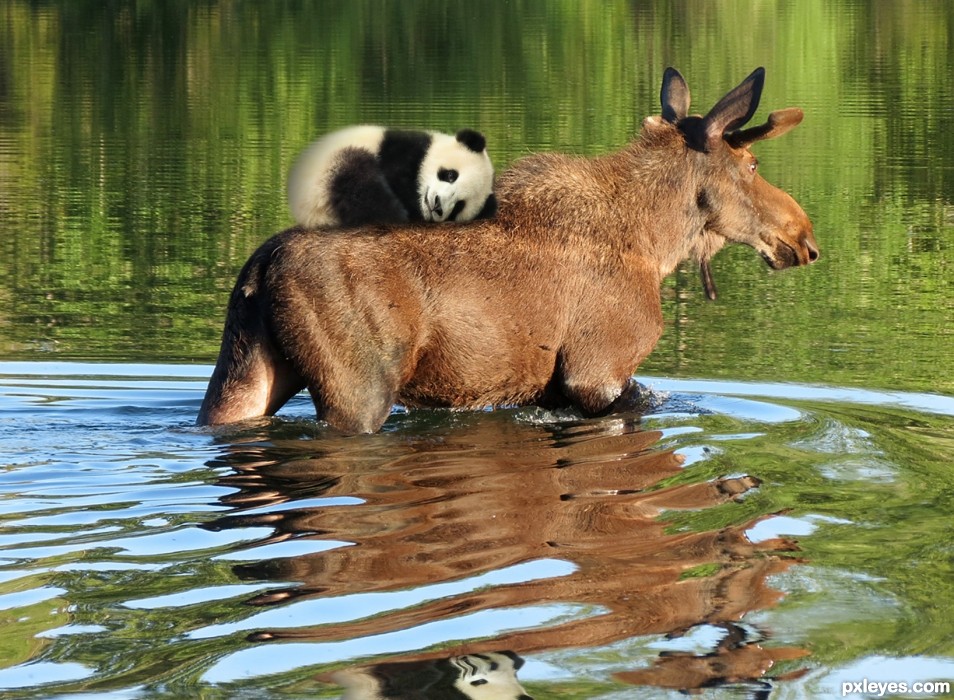 Moose have been known to trample people, bears, cars, fire hydrants and any thing else that crosses their path, especially during mating season when the bulls get very randy.

I figured a Panda Bear would be one of these irritants, so I made them friends. (5 years and 1491 days ago)
2 Sources:
No comments yet... Be the first!