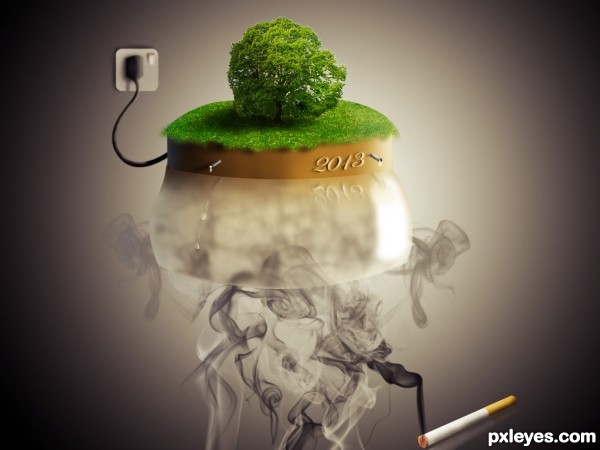 Credit to Denny Tang (http://photoshoptutorials.ws/downloads/photoshop-brushes/real-smoke-photoshop-brushes) for smoke brushes. And thanks to the source owners from flickr.com.

We knew that plants absorb carbon dioxide. But, that machine in the photo can produce plants using smokes(carbon dioxide or carbon monoxide from factories or cigarette :-P ). This may be really helpful in real world. Please check the high resolution too. Have fun! :-) (5 years and 1144 days ago)
No comments yet... Be the first!