My goal was to capture a silhouette against a nice sunset. This original photo was taken with a Nikon D5100. I had the lens hood on and had not zoomed out far enough to get rid of the shadows but didn't notice it on the camera preview at the time. That is why the dark shadows ended up in the corners. I had to clone them out in post processing.
If you look closely you will also notice the horizon is slightly crooked so I had to straighten that.
I adjusted levels and added some saturation to get the sunset looking slightly darker and more colourful.
I then selected the shadows and added a high pass filter to them which seemed to bring out a bit more detail in the stones on the ground.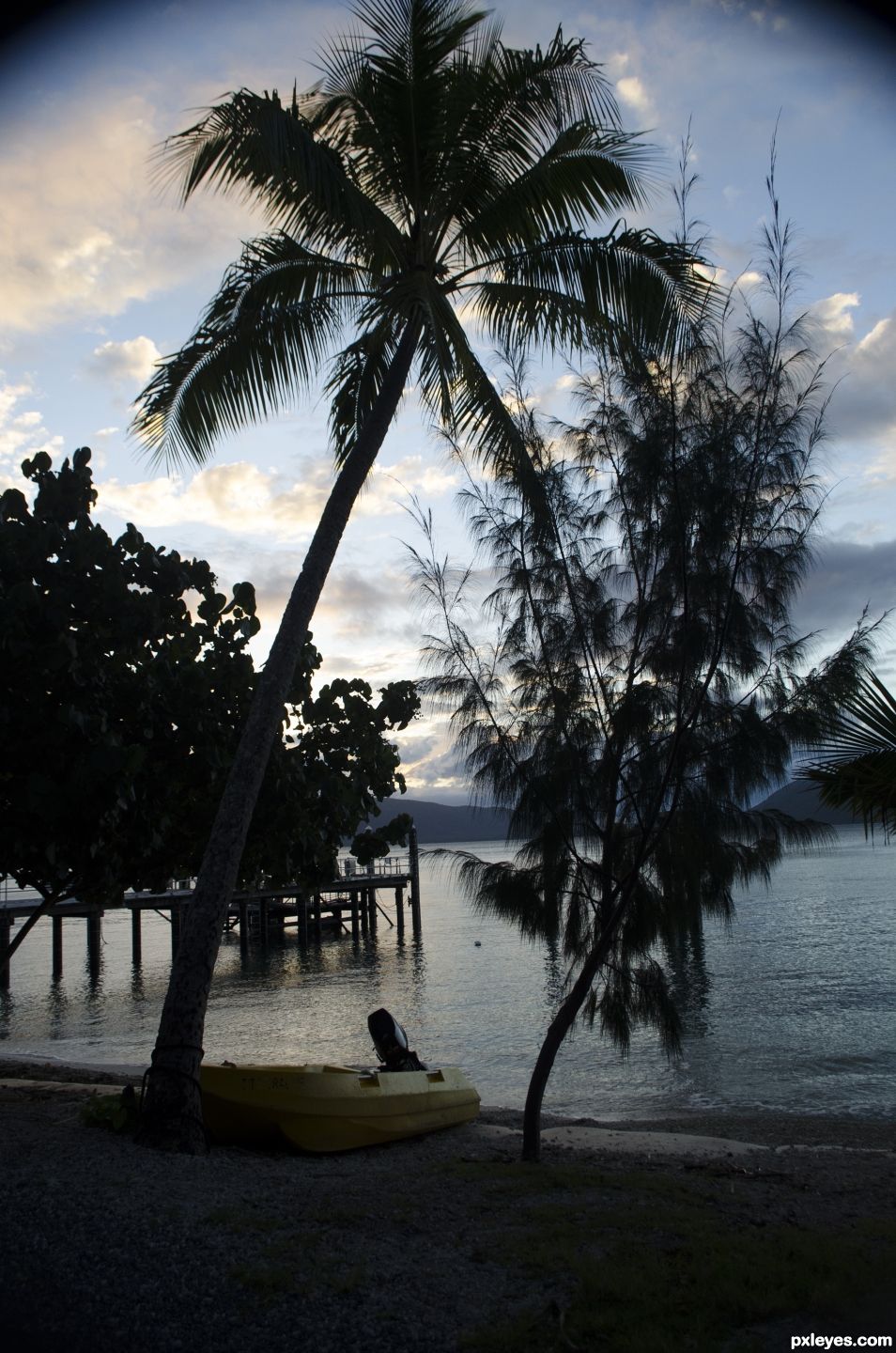 (
hi-res
)