The following underwater cave photos, from to the "Orda Cave" project, were taken by the famous National Geographic photographer Viktor Lyagushkin.
The showcase also comes with an exclusive interview that is definitely worth reading, as it will carry you away in the depth of the Russian cave, will teach you about ambition and professionalism, team work and what it takes to take such shots – technically speaking. Let's dive in!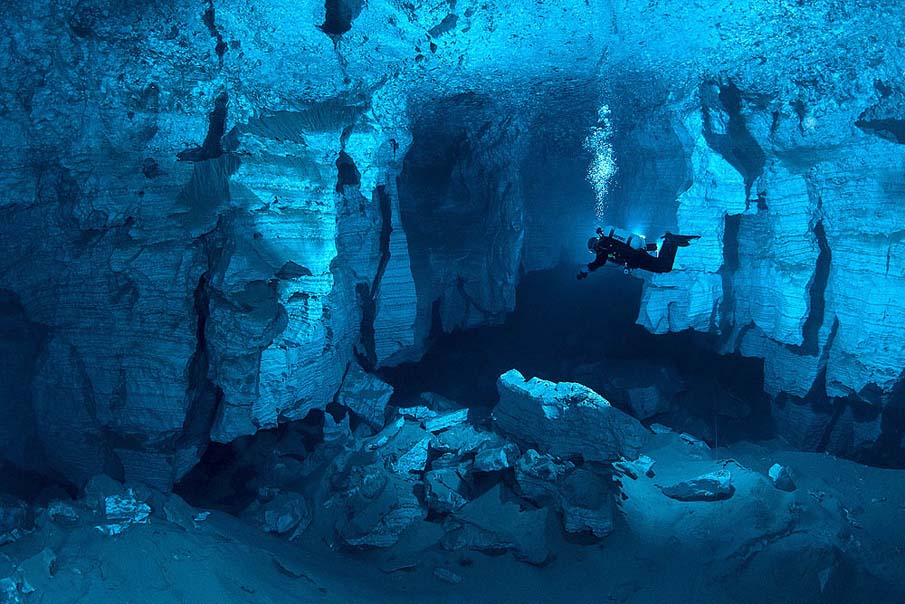 Q: Hello hello and welcome to the PxlEyes community! Please tell us who is responsible for these amazing underwater cave shots. 🙂
A:
The photographer : Victor Lyagushkin, 40, Russia, National Geographic photographer.
We lived in the cave for six months and did about 150 dives, we got shots of all 5km of its underwater passages.
All this time teams of cave divers from different Russian cities succeeded one another, posing as models and helping with strobes.
The core team, however, ran continuously. It was made up of photographer Victor Lyagushkin, and Bogdana Vashchenko, journalist and photo assistant.
We joined forces as PHOTOTEAM.PRO, the site of our team will be launched soon.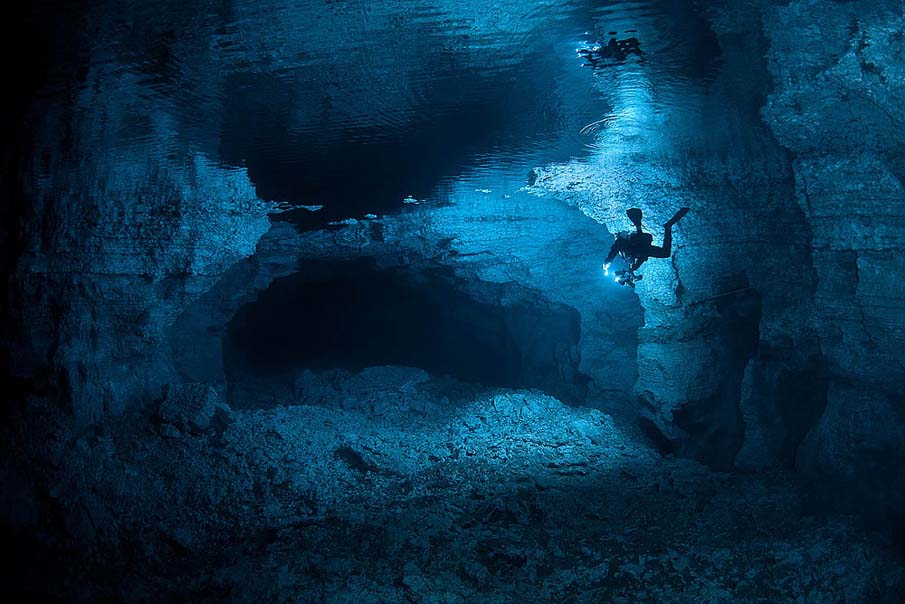 "Underwater Cave 1"
Q: What drove you into this not so common hobby and when did you start practicing it?
A:
Everything important in my life happens incidentally. For 17 years I've worked in magazines as designer, journalist and photographer.
I became professional photographer in 1998. It happened so, that our staff photographer was busy and editorial office had to send me as photographer.
It was the beginning. Just by chance, I began to dive, and then almost casually passed technical diving courses.
From the 2003 I hold in my hands underwater camera.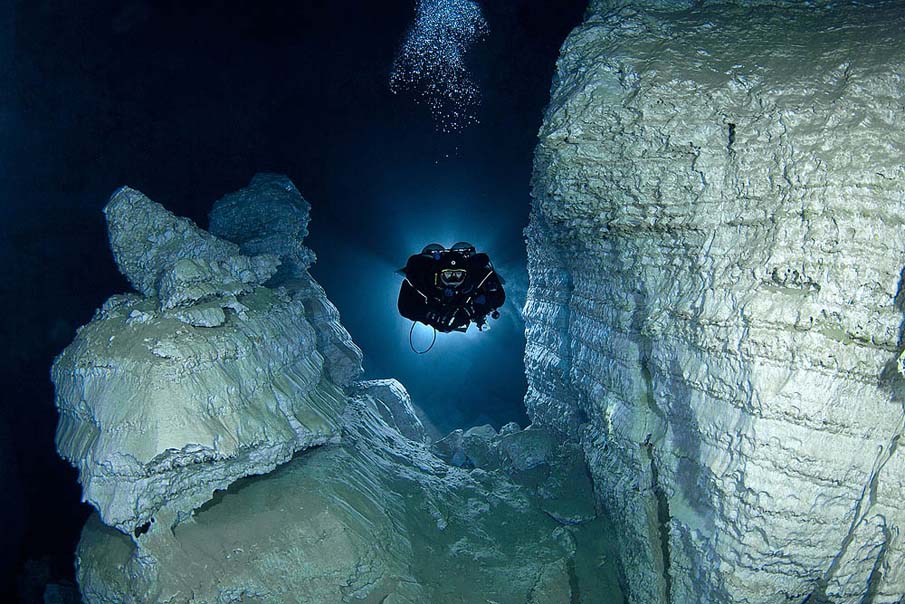 "Underwater Cave 2"
Q: The photos taken underwater are spectacular! What kind of gear do you use?
A:
Now I am official Nikon photographer, and my favorite camera is Nikon D3S. When we started Orda Project, I had only Nikon D200 and Fuji S5Pro.
The entire project had been shot on these two cameras. If you want to know about my lenses, first of all I have to explain that underwater photography has its special nature.
We have to use shorter focus lenses then on the shore; that is why I used Nikkor 10.5/2.8 for my underwater landscapes.
To have the possibility operate camera underwater I use Subal housing.
This is waterproof box with flash connectors and controls which allow access to all functions, for convenient and comfortable handling of the camera functions.
And light! There is complete darkness in a cave; no sun beam comes through the rocks over your head, so you need a lot of light.
I use underwater strobes, specially designed for UW-photographers – Ikelite DS160. Actually, I used up to 8 strobes simultaneously.
Probably, you may think, it is not big quantity, – just imagine that you cannot place them on tripods (because of silt on the floor).
So you have to operate them holding them in your hands.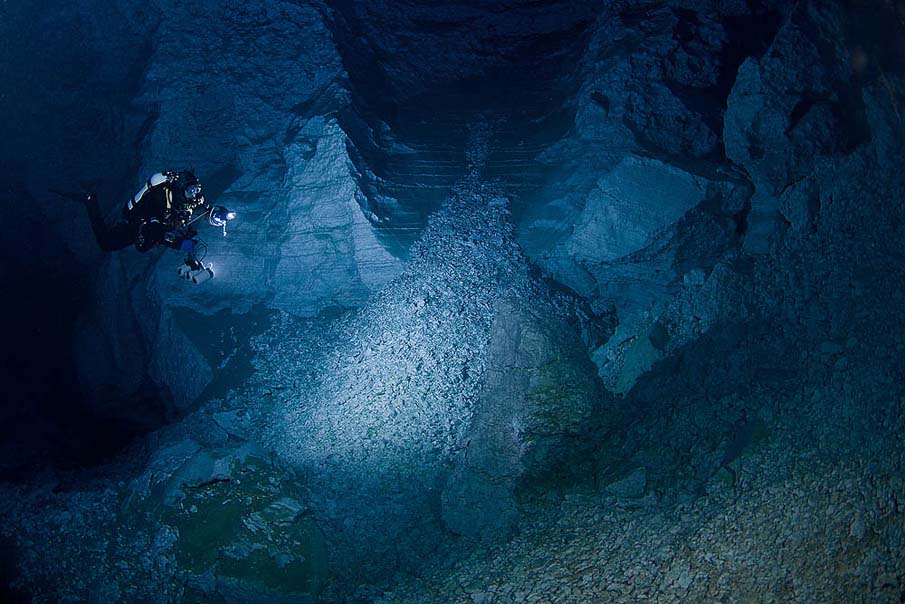 "Underwater Cave 3"
Q: What are the future plans regarding diving and/or photography?
A:
I have a giant quantity of ideas, I am not sure whether I'll be able to fulfill all of them during my life.:)
The most close projects: Katran Project. Katran is a tiny Russian shark; it lives in the Black sea.
Not too many people in the world know about this small creature. It is very rare and shy, it prefers cold water and lives on depth 60-90m, it badly lives in captivity; that is why not many divers saw it.
It peters out because of overfishing and peculiarities of its breeding.
Also I hope to join two my successful projects: Orda Cave Awareness Project and Princess of Whales.
It should be exciting: freediving record in Orda Cave with Natalie Avseenko, twice world champion in freediving.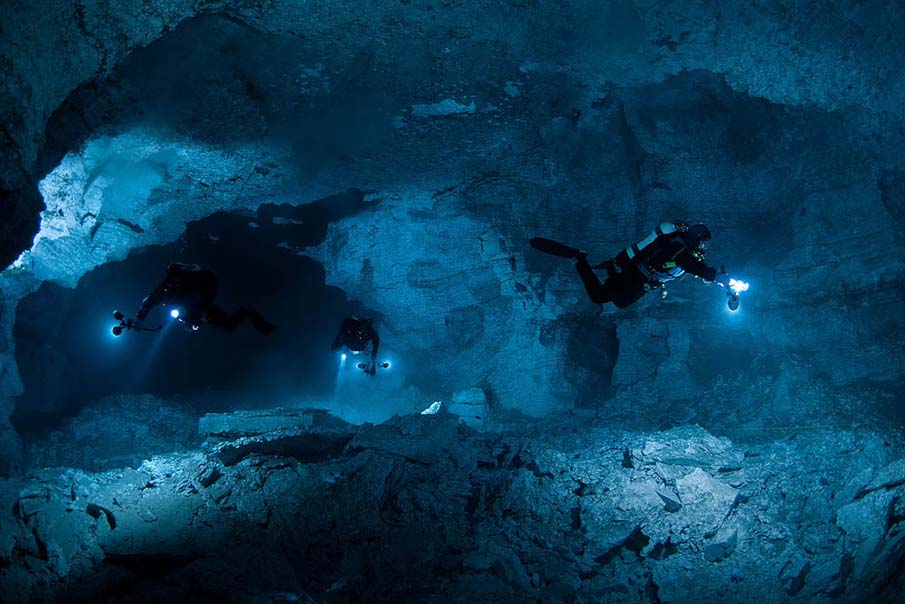 "Underwater Cave 4"
Q: Does it take a special training or course to photograph underwater?
A:
Of course! First of all you have to be well-trained, well-educated diver. Second: you have to know all characteristic features and peculiarities of water.
This is another environment, absolutely different, and it has another laws. You have to see and to think different! Underwater photographer uses different techniques, different equipment.
Very few photographers in the world are as good underwater as on shore.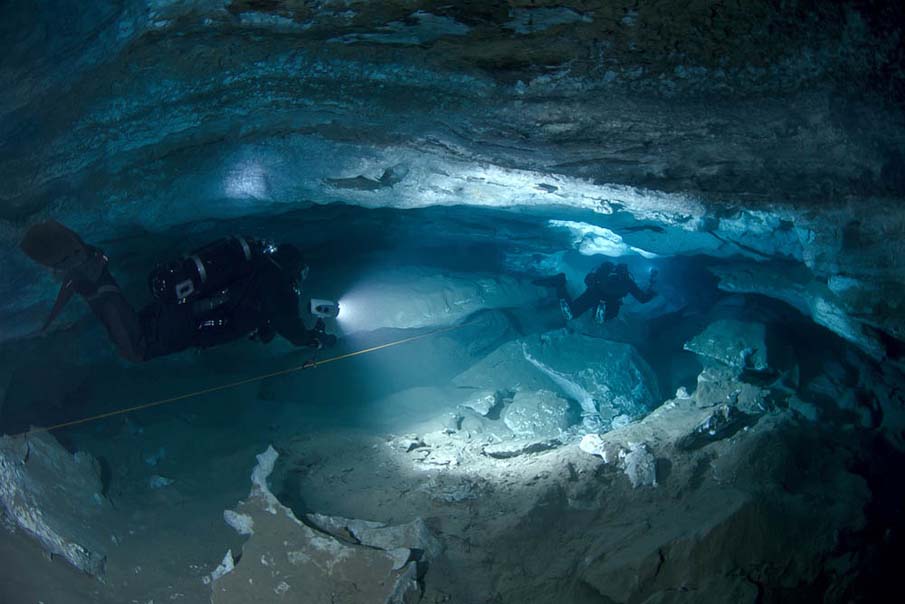 "Underwater Cave 5"
Q: Please give some ideas and a little piece of advice for the readers that share the same passion as yours.
A:
If you want to be professional you have to work hard, never stop and think that now you are the best.
I prefer to study from photos by the greatest photographers; it gives me new inspiration.
Actually many of them have their master classes, so it would be good idea to visit them.
Underwater Cave 6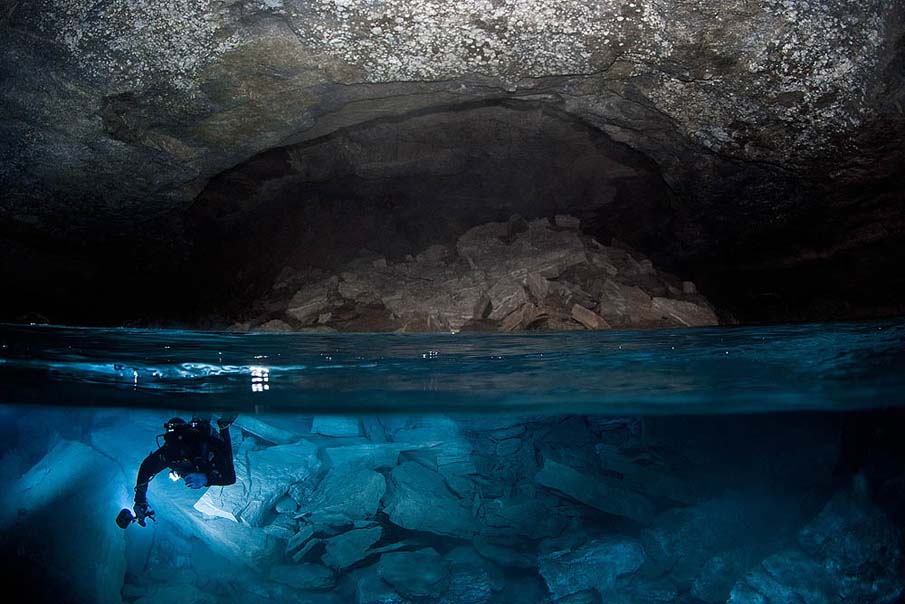 Underwater Cave 7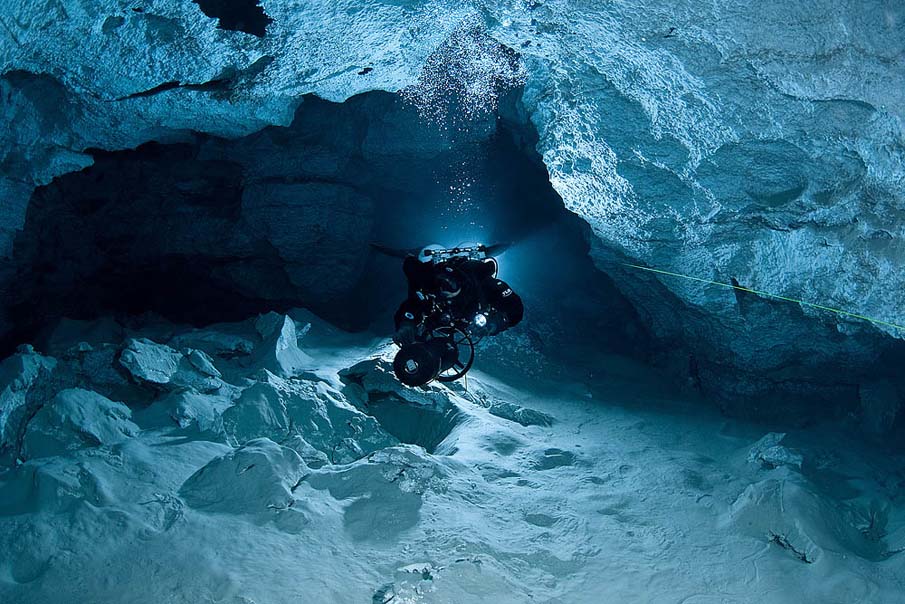 Underwater Cave 8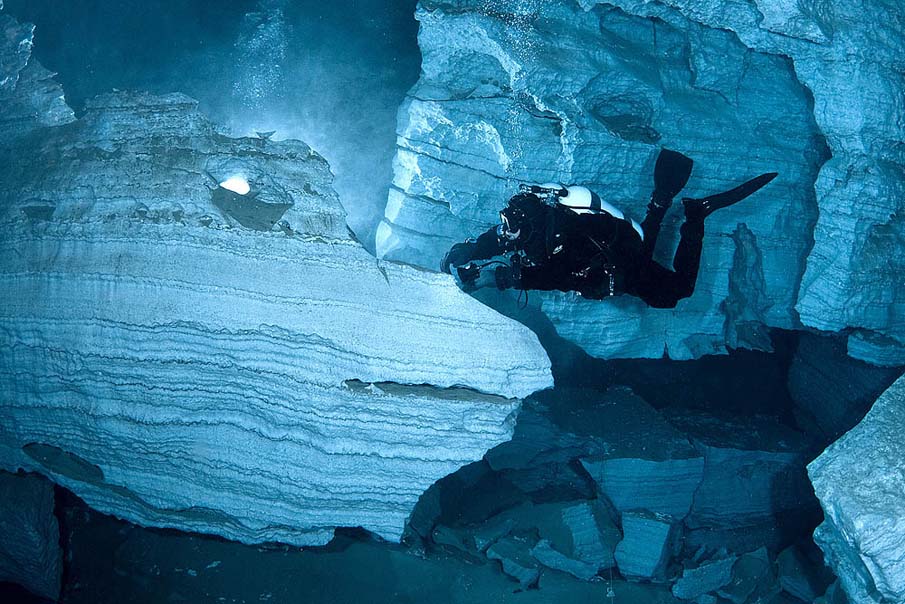 Underwater Cave 9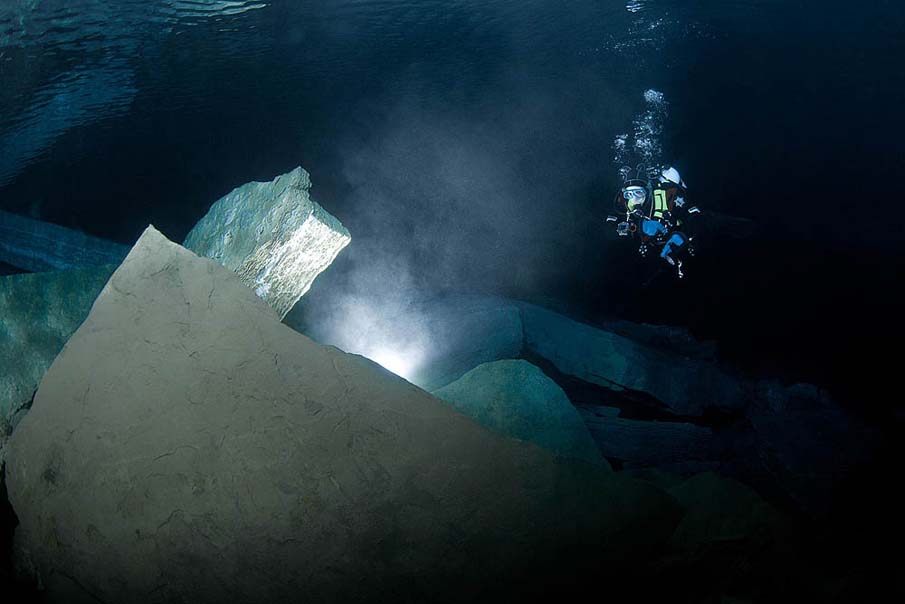 Underwater Cave 10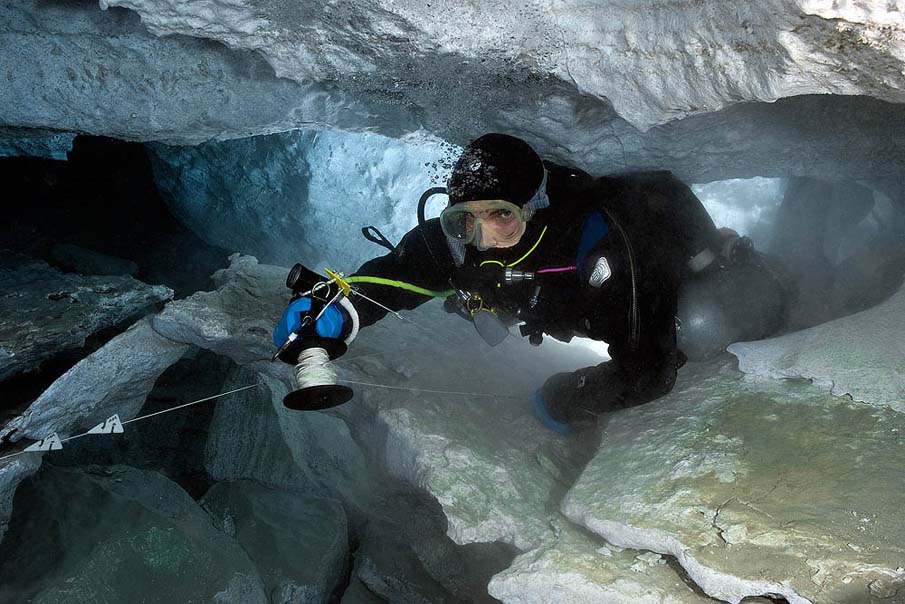 Underwater Cave 11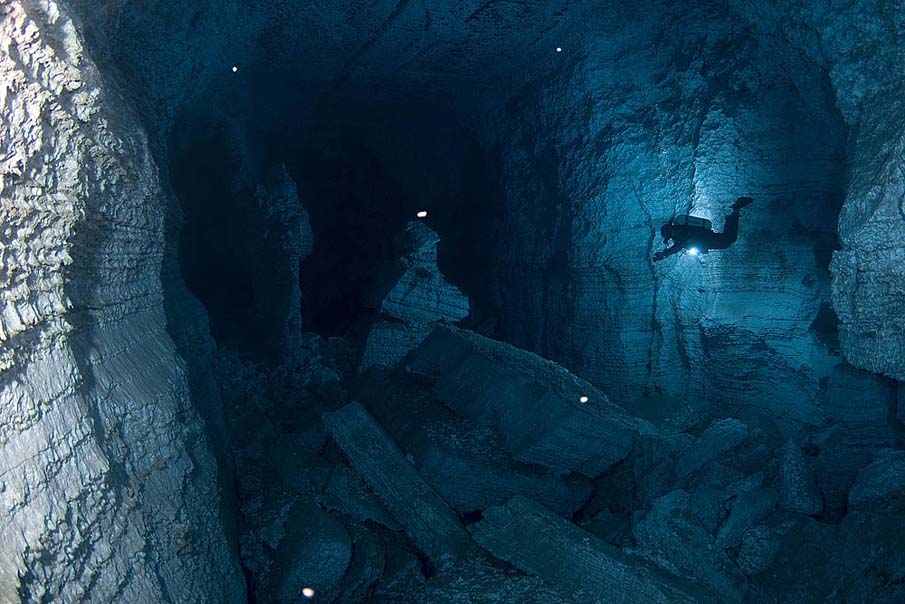 Underwater Cave 12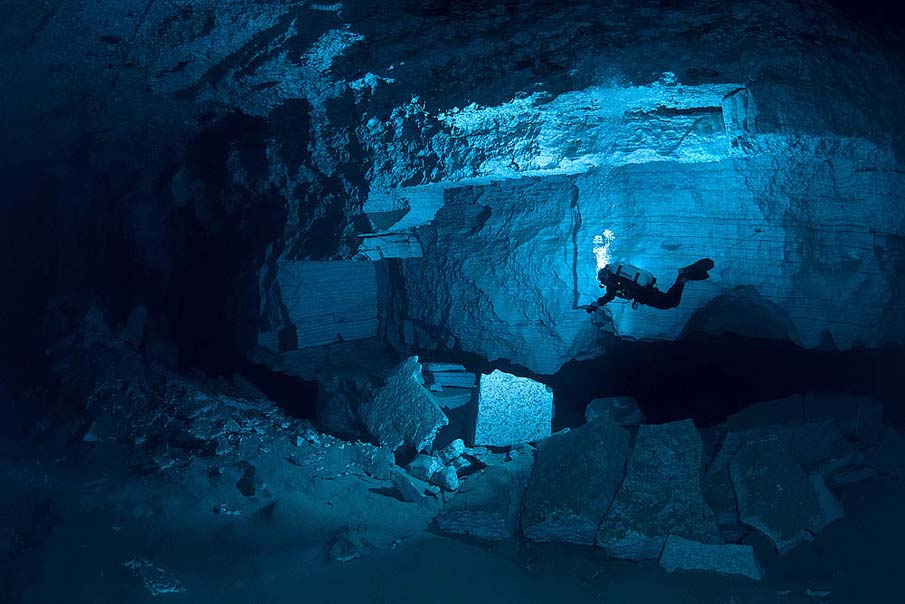 Underwater Cave 14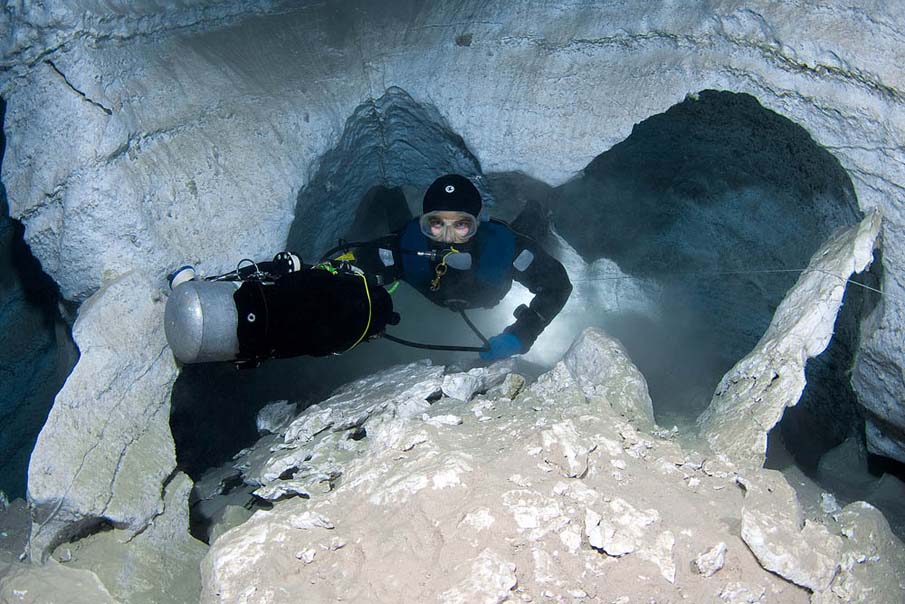 Underwater Cave 15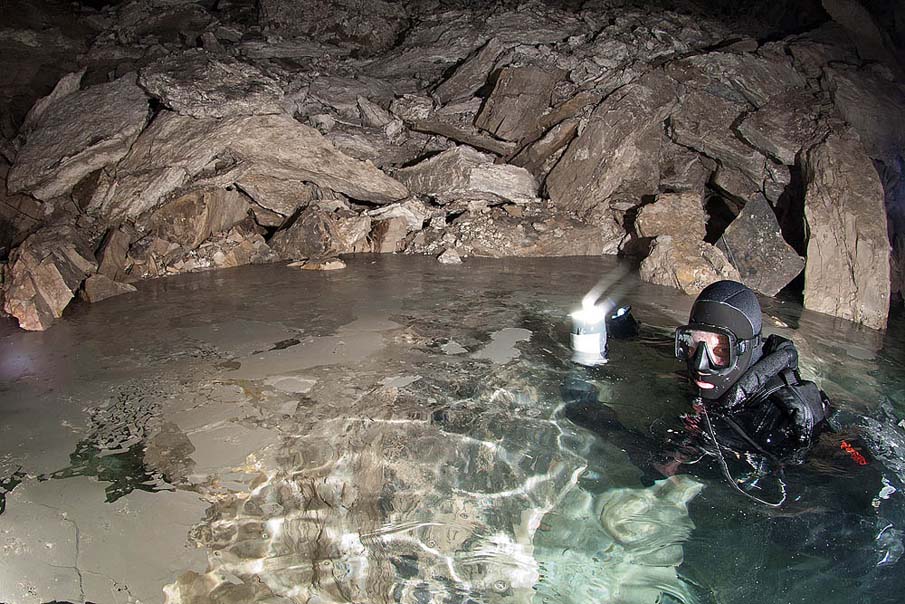 Underwater Cave 16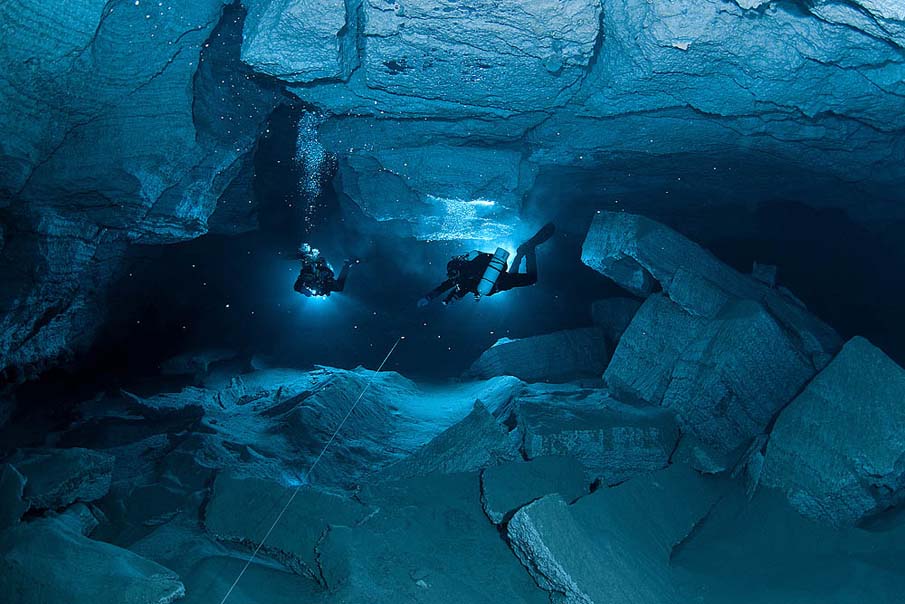 Underwater Cave 17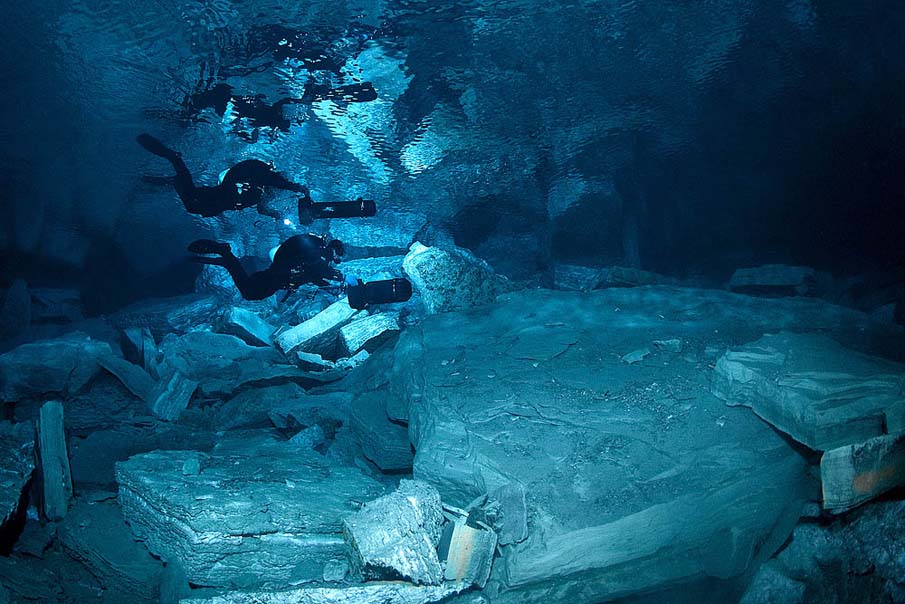 Underwater Cave 18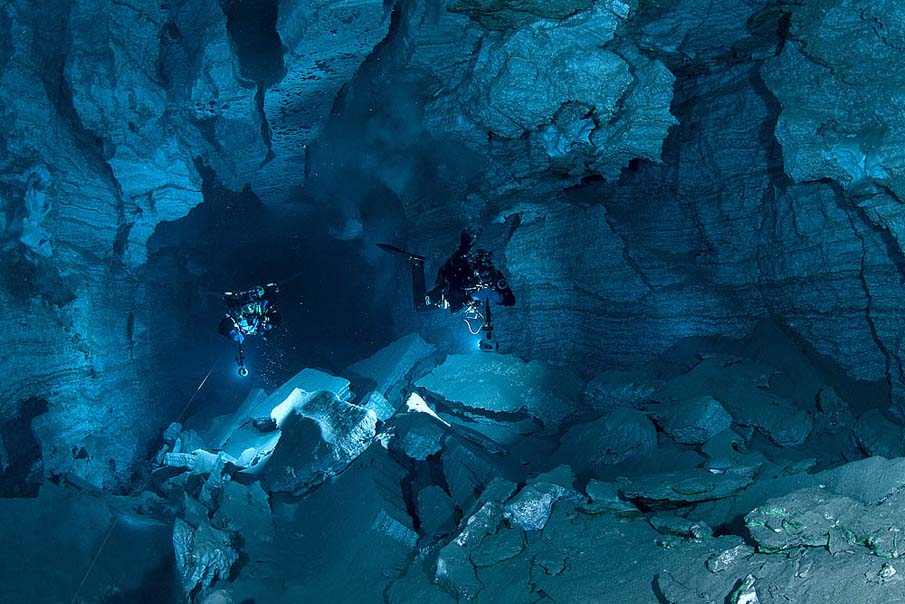 Underwater Cave 19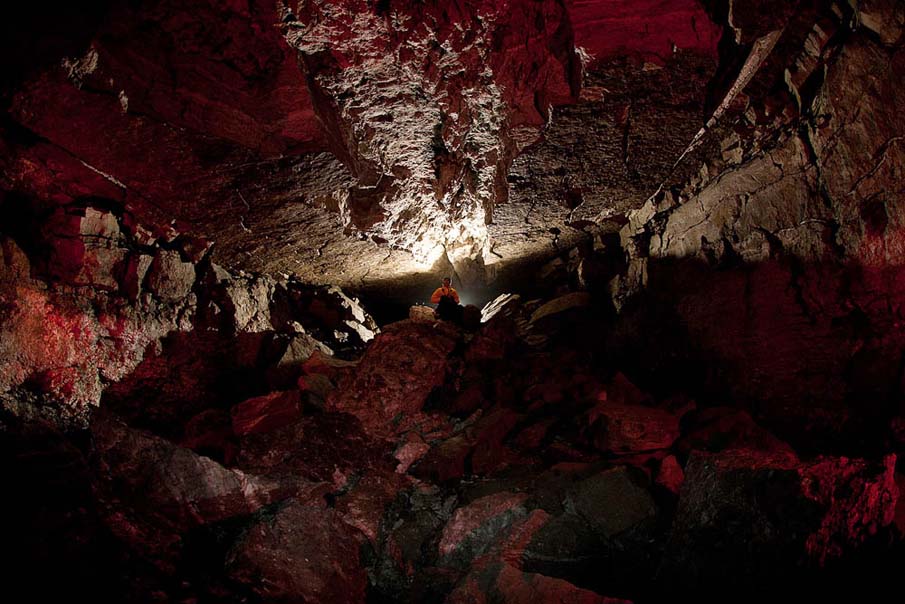 Underwater Cave 20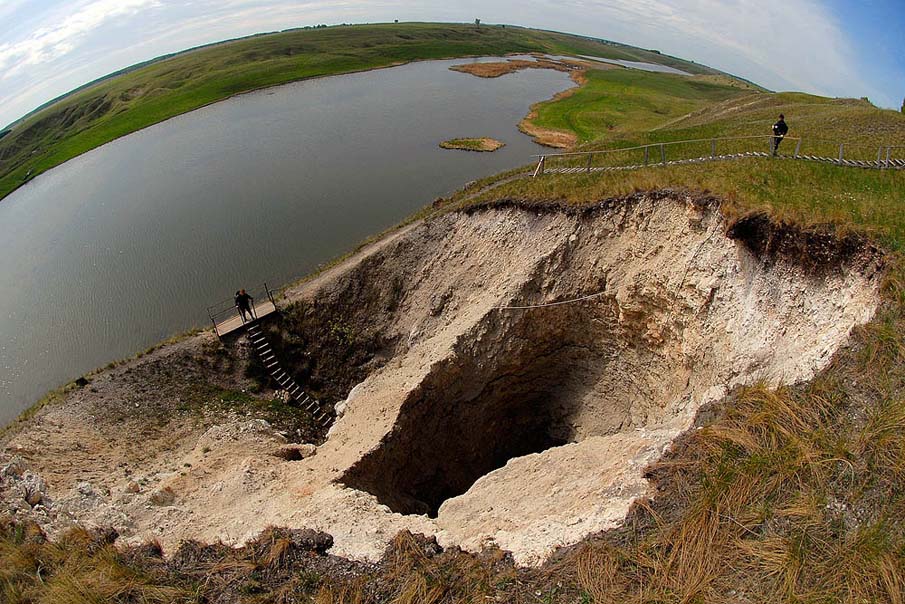 Underwater Cave 21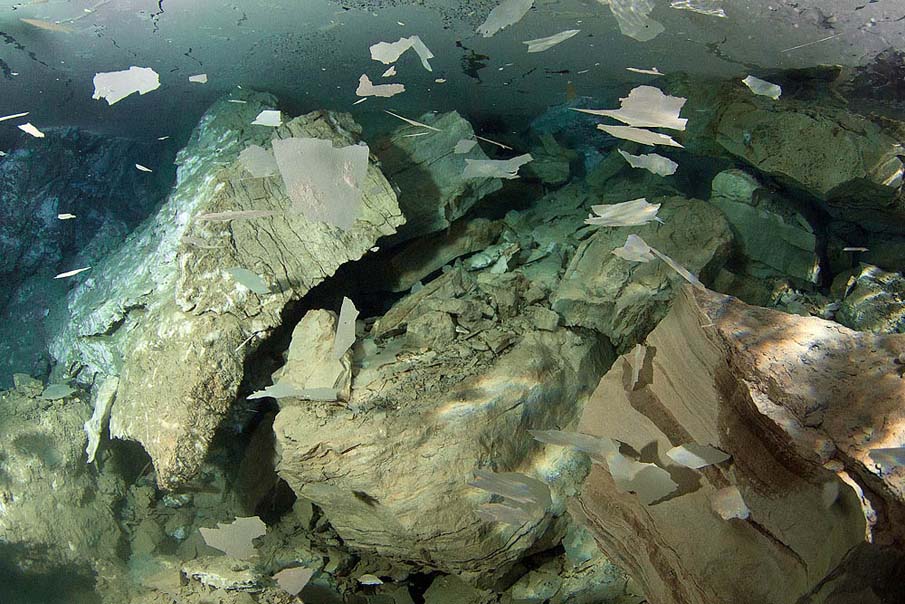 Underwater Cave 22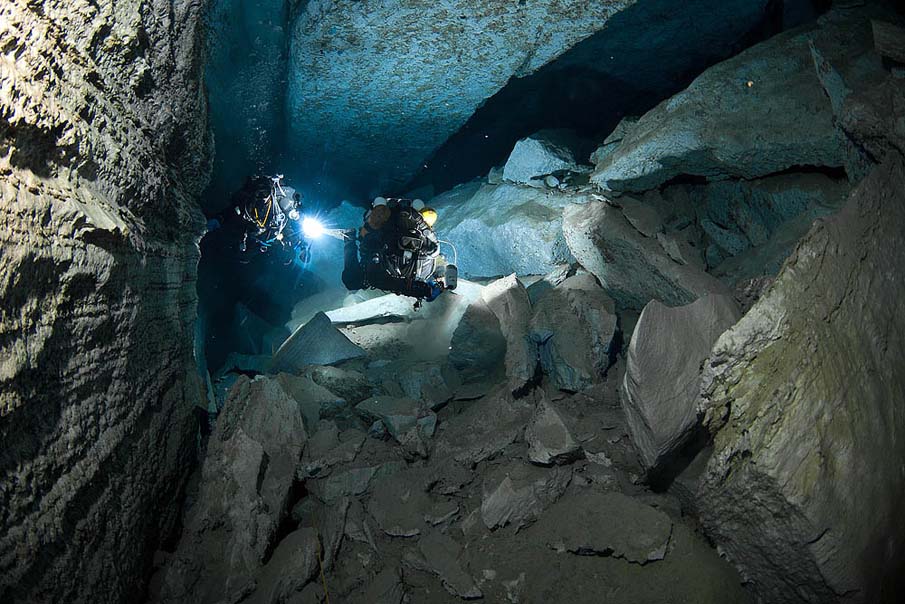 Underwater Cave 23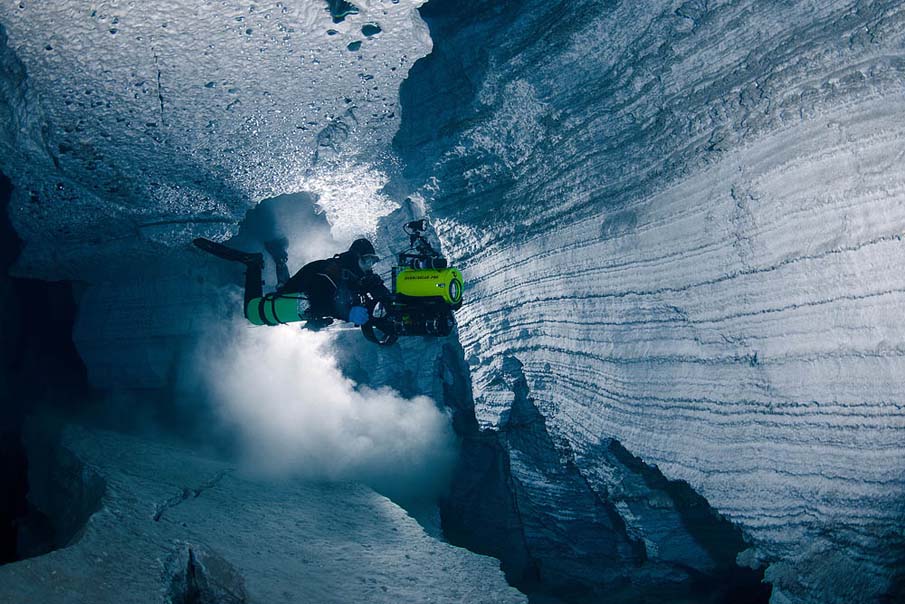 Underwater Cave 24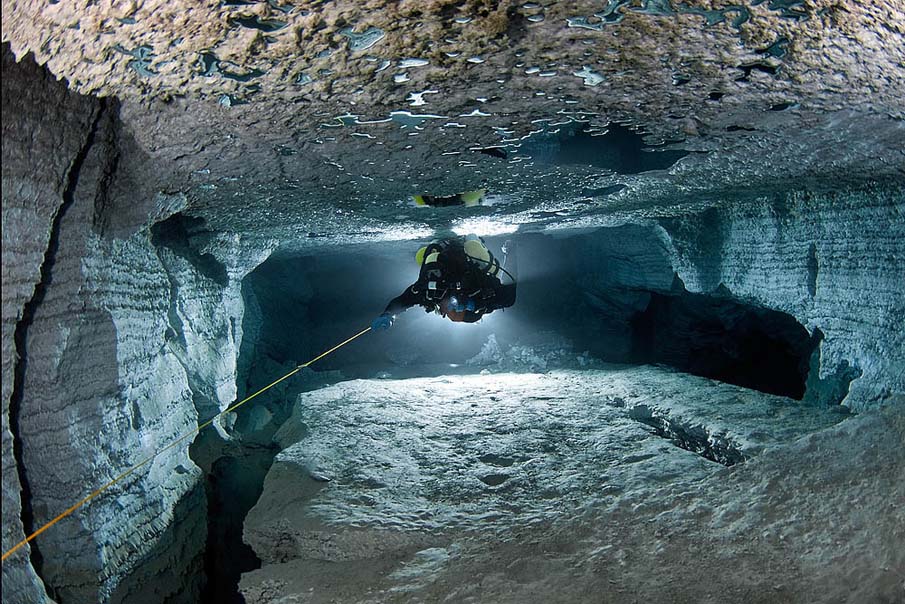 Underwater Cave 25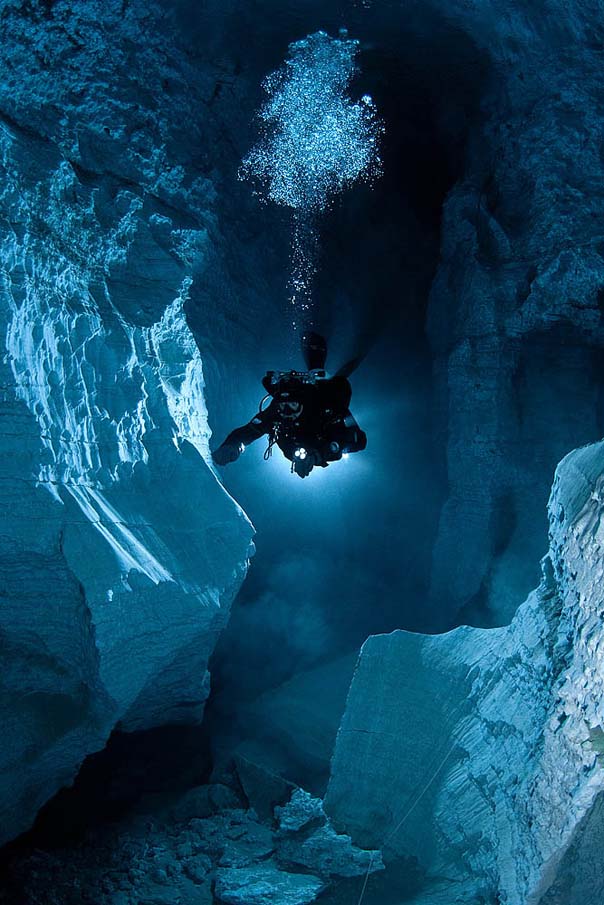 Underwater Cave 26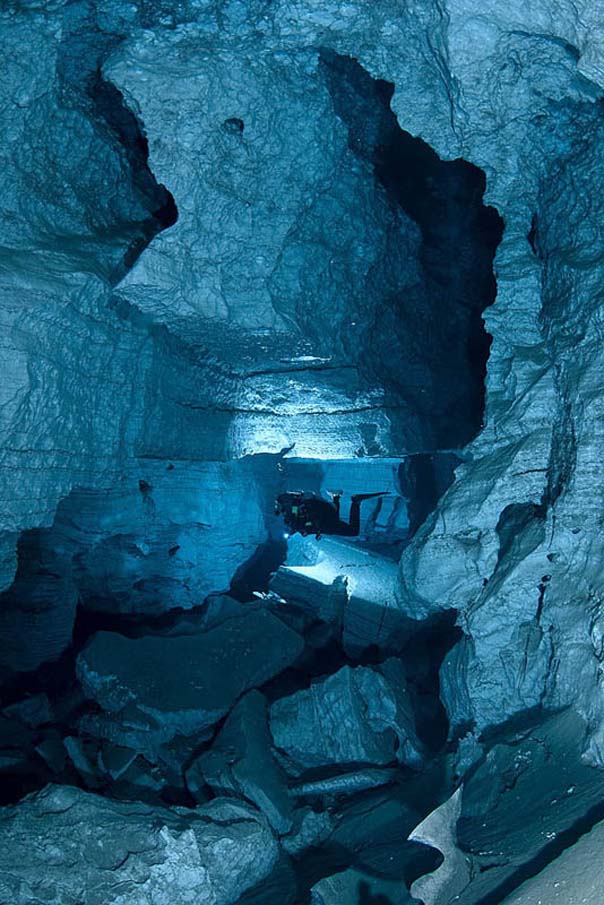 Underwater Cave 27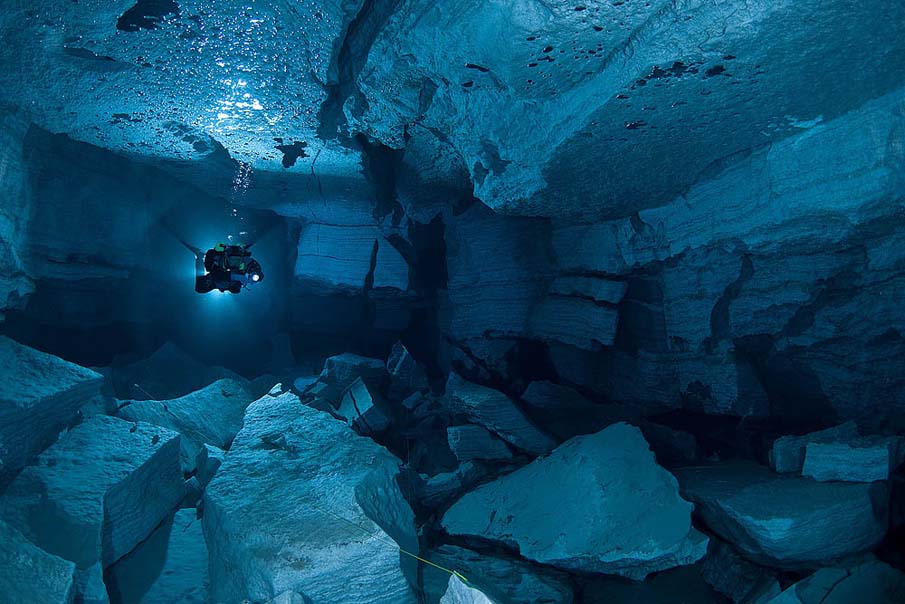 Underwater Cave 28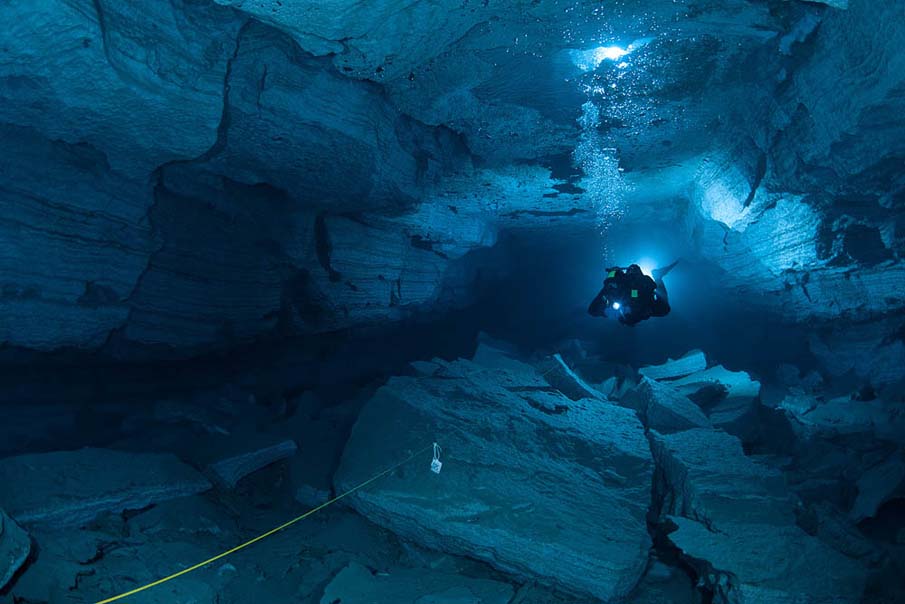 Underwater Cave 29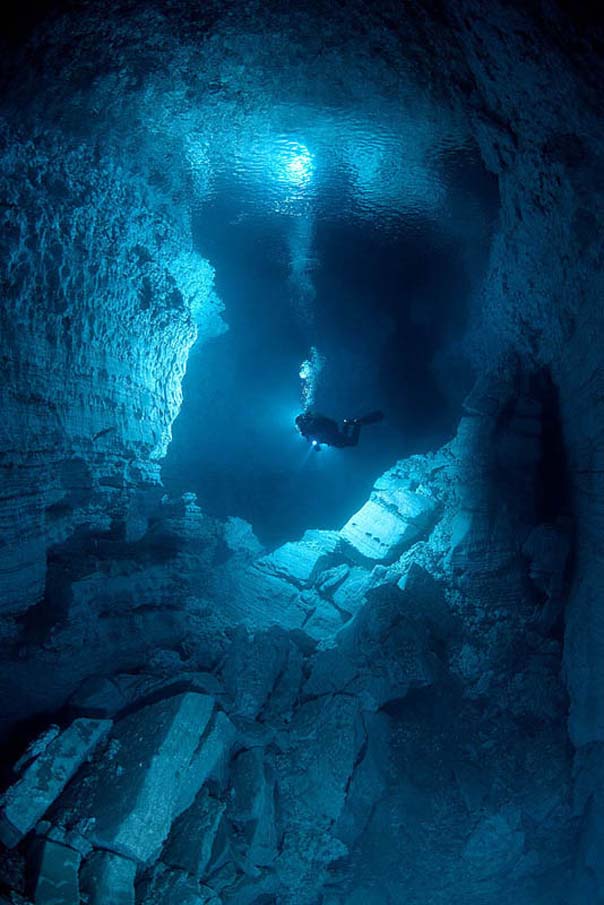 Underwater Cave 30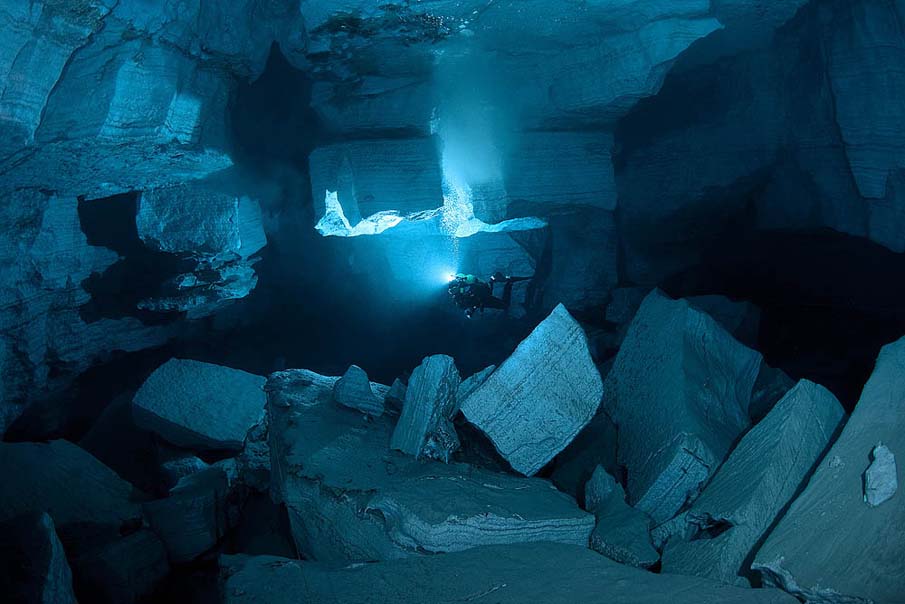 Underwater Cave 31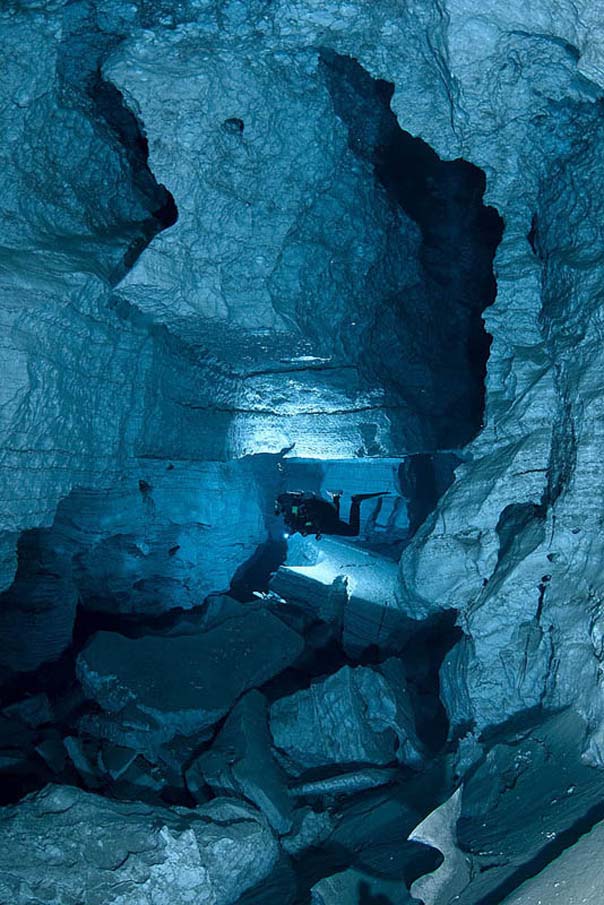 Underwater Cave 32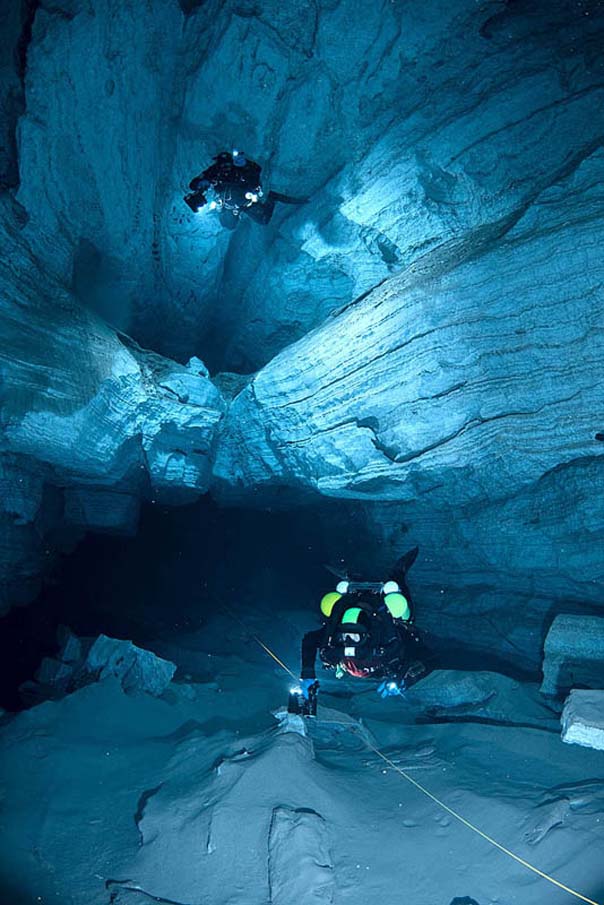 Underwater Cave 33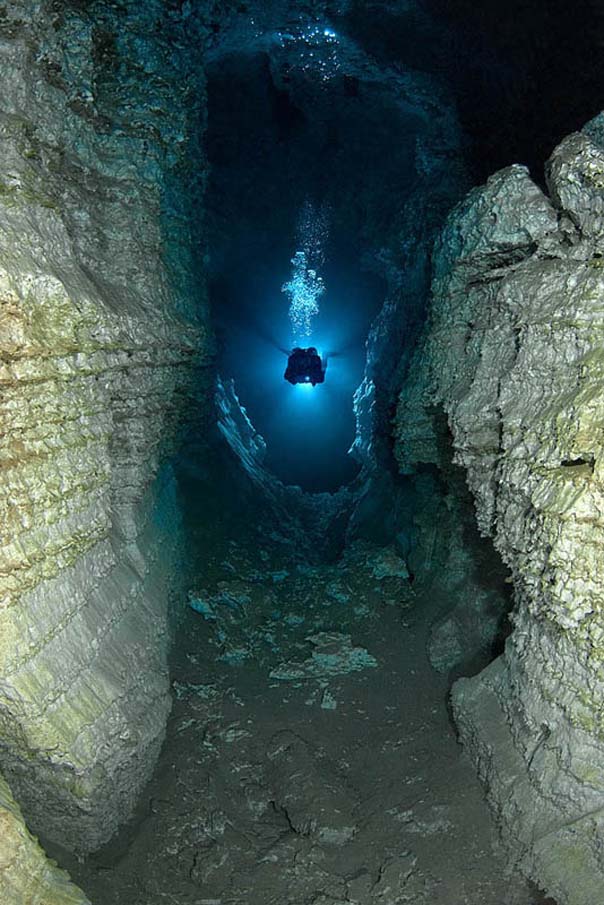 Underwater Cave 34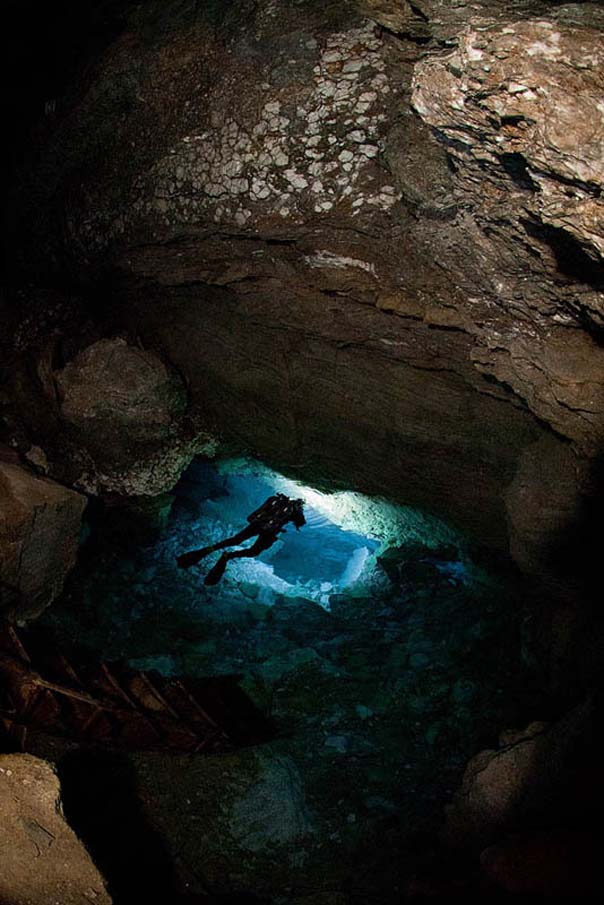 Underwater Cave 35