Welcome to another cool and "dangerous" showcase! Our special guest today is Tom Lacoste, a very young French artist.
He is not the kind of artist we are used to: first of all, he's a juggler and then a photographer! That is pretty darn amazing and we are honored to ask Tom a few questions about the different aspects of his life.
With a very mature thinking, Tom explained what photography means to him, "why fire" and gave some piece of advice for the newbies interested in this subject. Hold on for a "hot" photographic ride!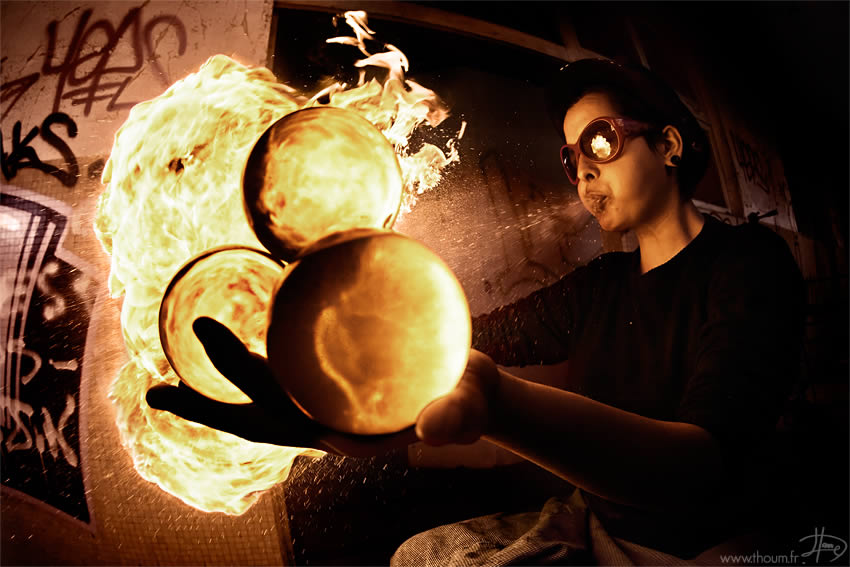 "nameless"
Q: Howdy Tom! The PxlEyes community greets and welcomes you! Please tell us a few words about yourself.
A:
Hi! First of all, this is my first interview and I'm very glad you asked me to do it. I'm a 23 years old French self-taught photographer, and I live in Bordeaux, in Southern France.
Photography has never been my job, and for now, I prefer to keep it a side activity, because I'm afraid it would be less pleasant with money and responsibilities involved.
My main career is as a circus artist specializing in juggling. Right now I'm in my first year as a student in the Bordeaux Circus School, where I train juggling, acrobatics, and hand-balancing.
I also made a video for my circus school last year and I'm more and more interested in moving photography, as you can call DSLR filming!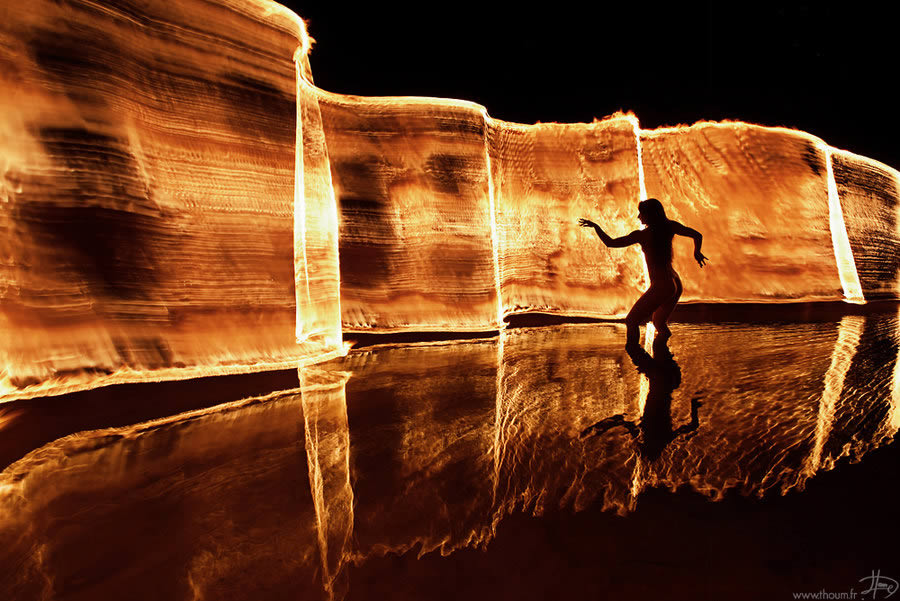 "Firewall"
Q: I can see from your photos that there's a lot of passion in what you do and I'm particularly amazed by the fire photographs. How do you achieve those stunning effects?
A:
Fire is my main subject, and it was my first love in photography, because at the beginning, what you see on the screen is nothing you could imagine at the moment when you're taking the picture.
Besides, I'm colour-blind, and the natural colours of fire are easier to see for me than other hues of the spectrum.
In most of my photos, the biggest part of the work is done when I shoot.
The camera settings must be adapted with the speed of the flame, and they are different if you take a fire breather, a juggler…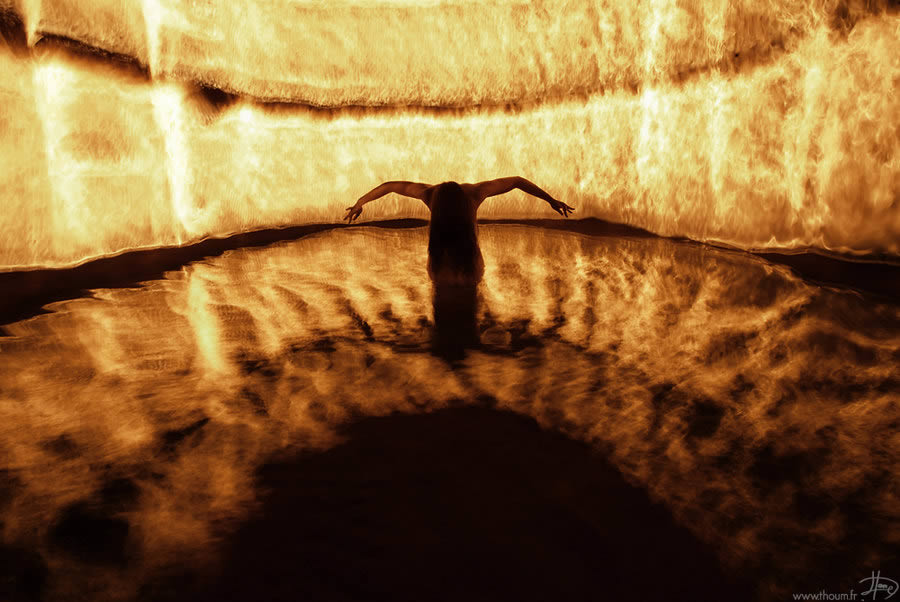 "Another Firewall"
Q: What about the jumping photos? Are those a special project or something done all spontaneously?
A:
I don't take photographs every day and I usually prefer to prepare a little shooting with friends, to show the art they master.
Ludo and Christopher, the two stilt-jumpers I depicted on these shots are two old friends of mine who had already saw my photographs.
One day we decided to take an afternoon to make pictures together, so I rented a 16-35mm because I knew I would need a very wide angle, and we went to a nice place midtown.
At this time, I didn't see this pictures as a part of a special project, and didn't know I would become so found of circus arts.
Now that I'm taking classes in a circus school I got a lot of occasions to capture acrobatics, and I'm pretty sure it's a way I'll explore a lot more, with photographs and video !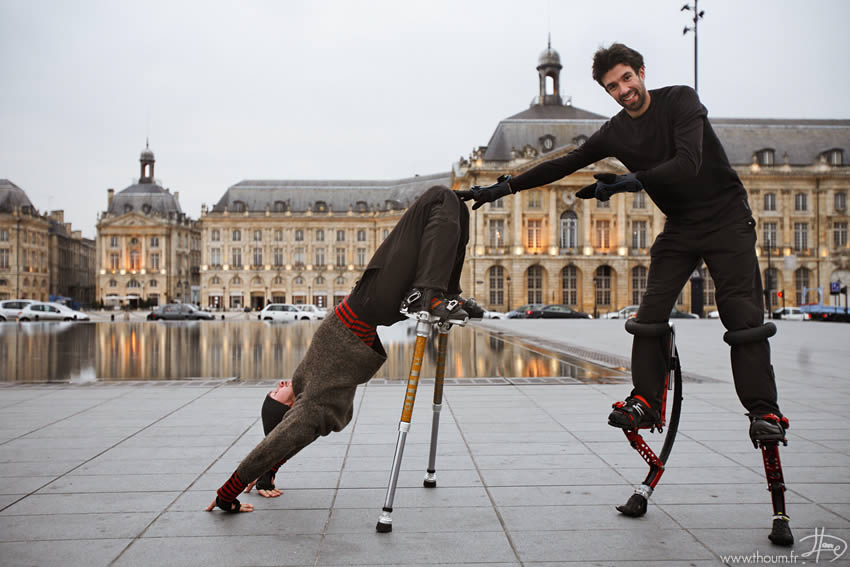 "Boing XII"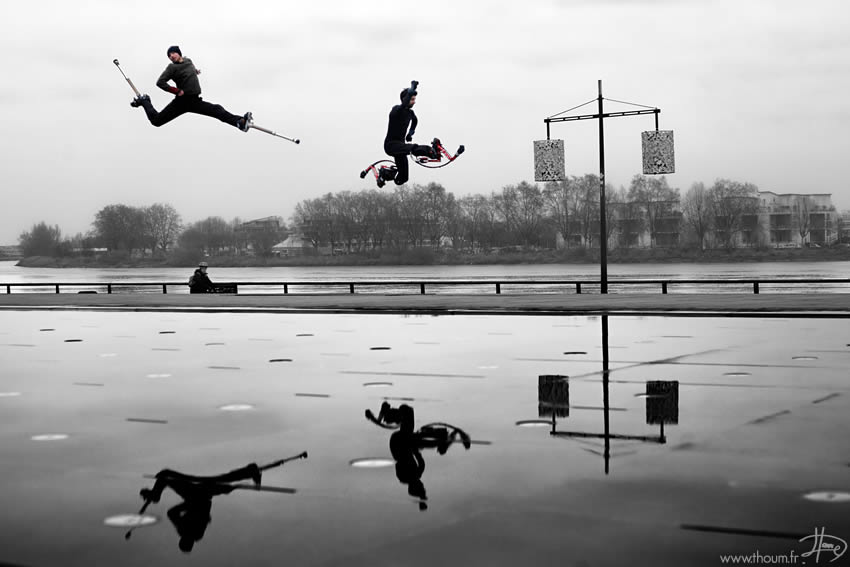 "Boing VI"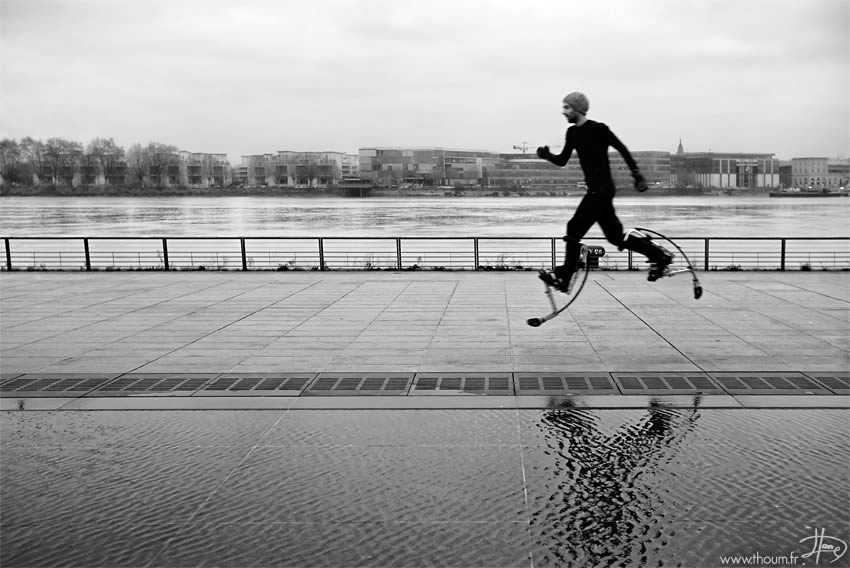 "Boing XI"
Q: What kind of gear do you use? Any special filters or post editing software?
A:
I use a 5dmkI, which is cheaper than more recent full frame cameras, and some fixed focal lenses.
For long exposure shots, I use a tripod, but I don't need any filters, flashes or special tools when I take the pictures.
Post processing is more complex : for most of my pictures I use Lightroom, and for the fire shots, I use DxO, which is more basic, but has better warm hues.
I usually do two versions from each raw, with different exposure values, and then I merge them as layers in Photoshop, to use all the original light range.
I do some montages, but rarely, and I often plan them before or during the shooting, to produce images easy to merge.
My last work with fire curtains was done in long exposure, with a self made instrument involving a very big wick, and without any digital trick.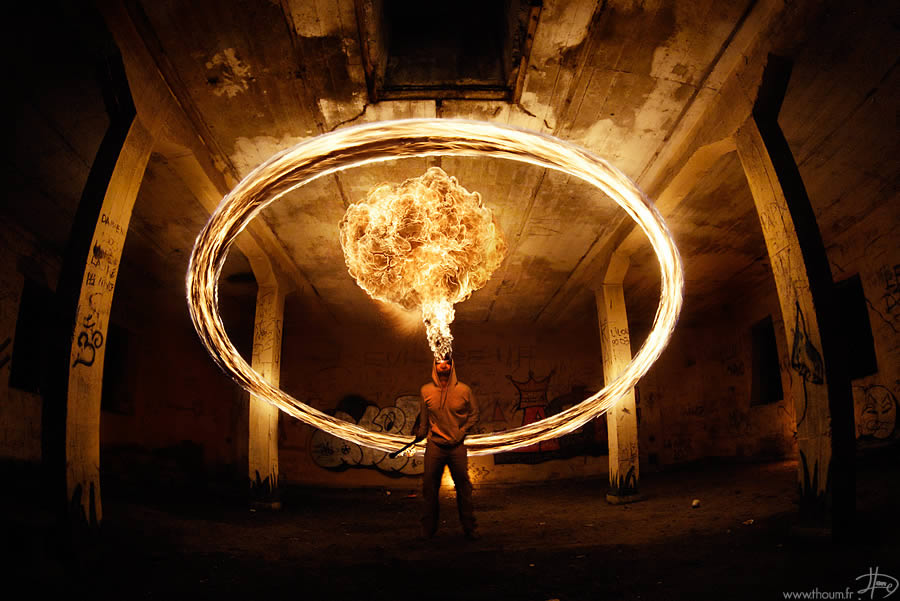 "nameless"
Q: What other hobbies do you have besides photography?
A:
I read a lot (I actually have a philosophy degree, with which I don't plan to find a job!)…
In fact, I basically eat, sleep, smoke, juggle, ride my bike to school and take pictures. I like to imagine me in a few years being better at all this (except smoking !).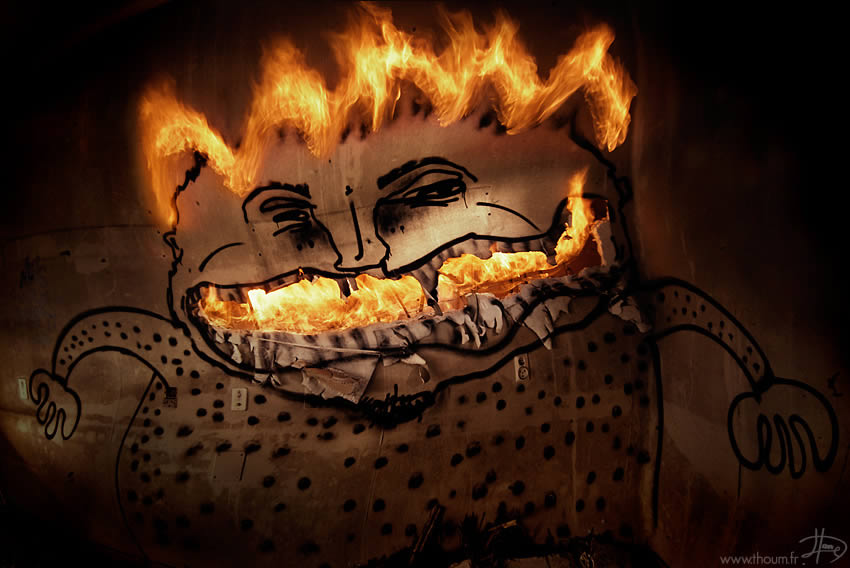 "nameless"
Q: Please give a little piece of advice for the newbies out there.
A:
Photography is just a medium, so you got to find a subject you personally love if you want to really capture something. If you have a real interest in what you see, you'll have something exceptional to show to the others. Don't forget that reality is your main tool, and not your camera.
Do this mostly for your pleasure, and when you imagine something funny, exciting or just possible, do it!
Nameless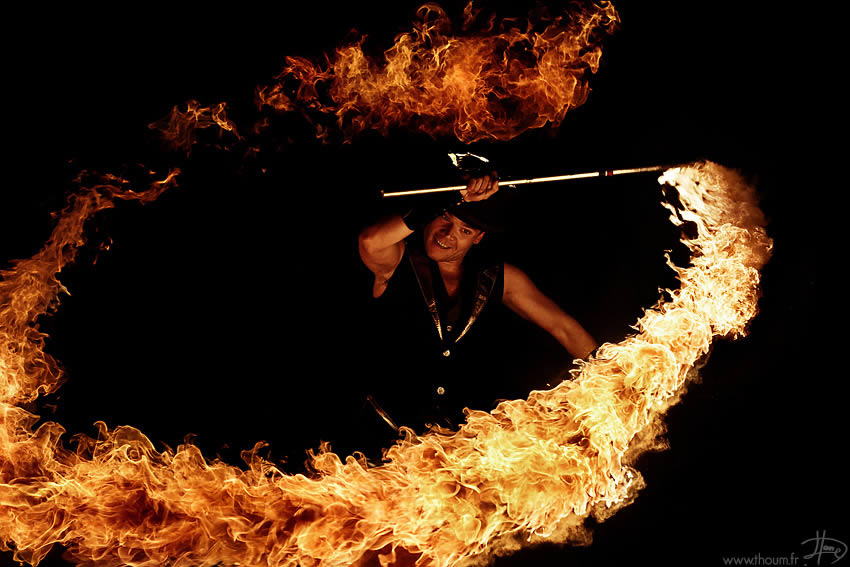 Decomposition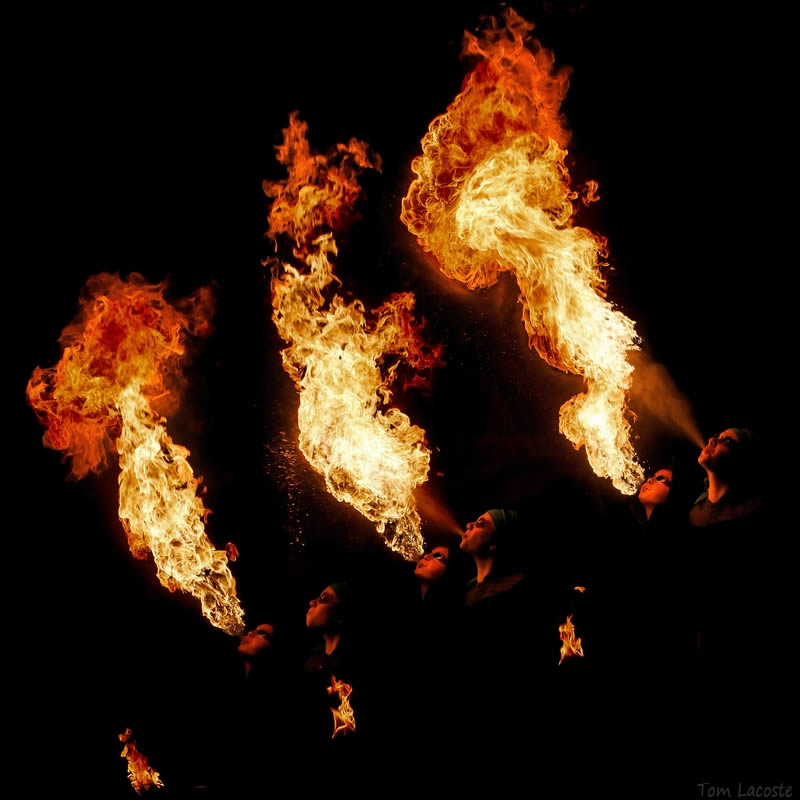 Isolation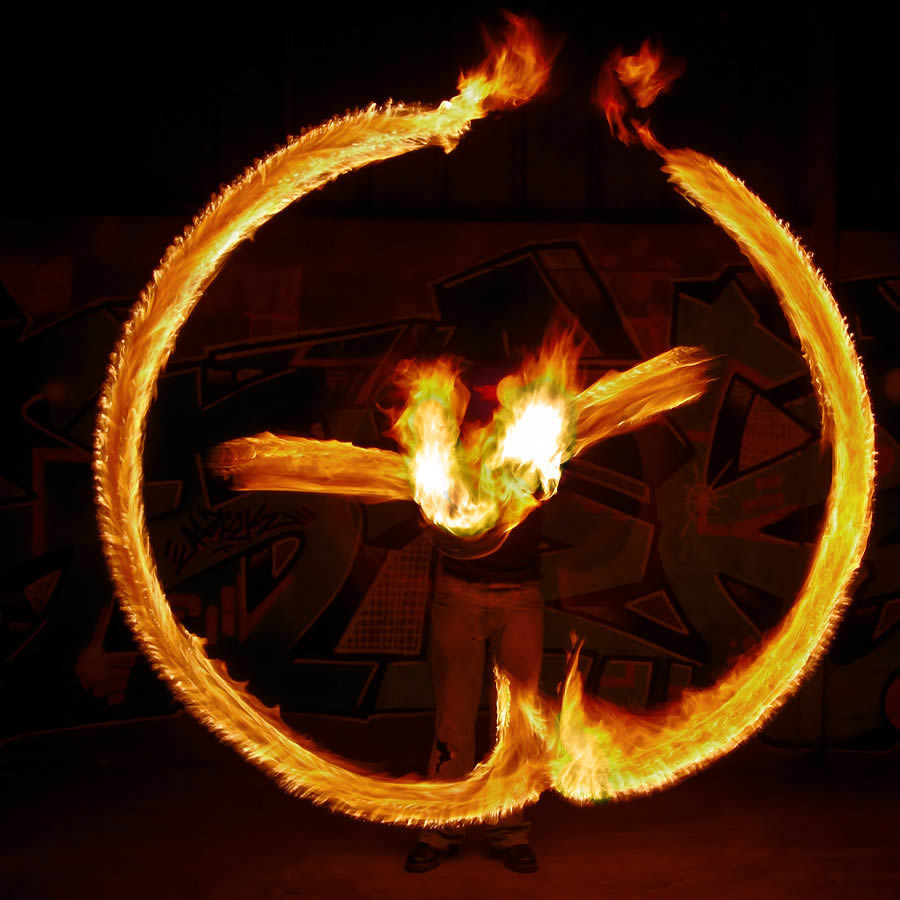 Lobites V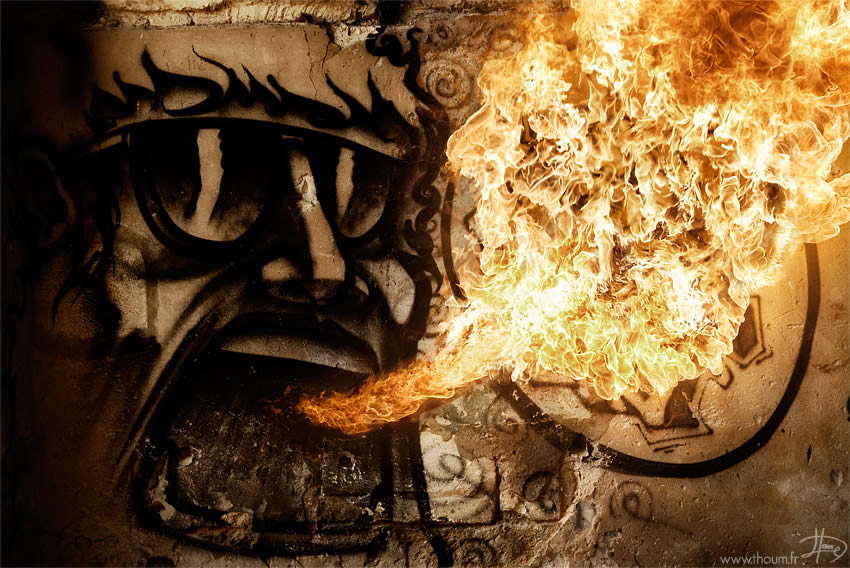 In Motion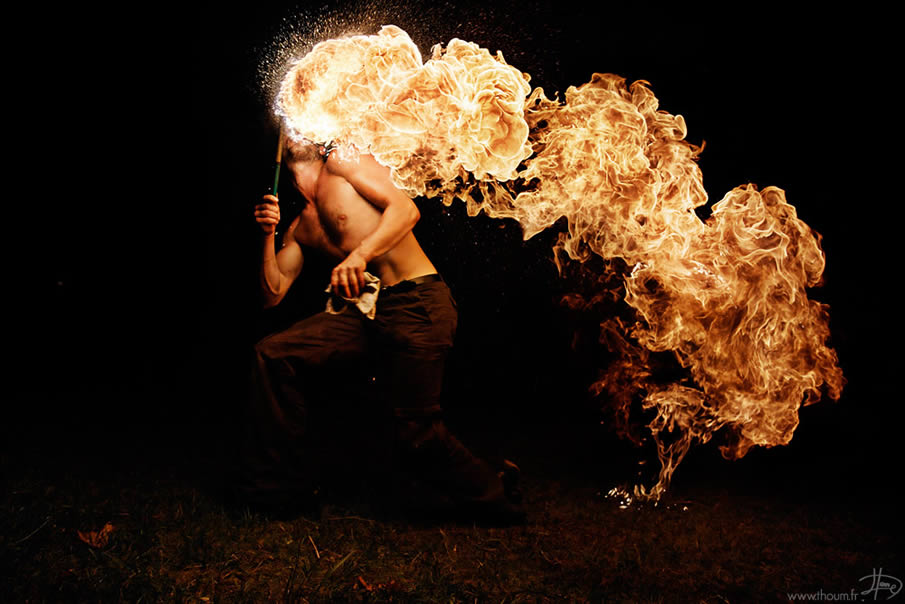 nameless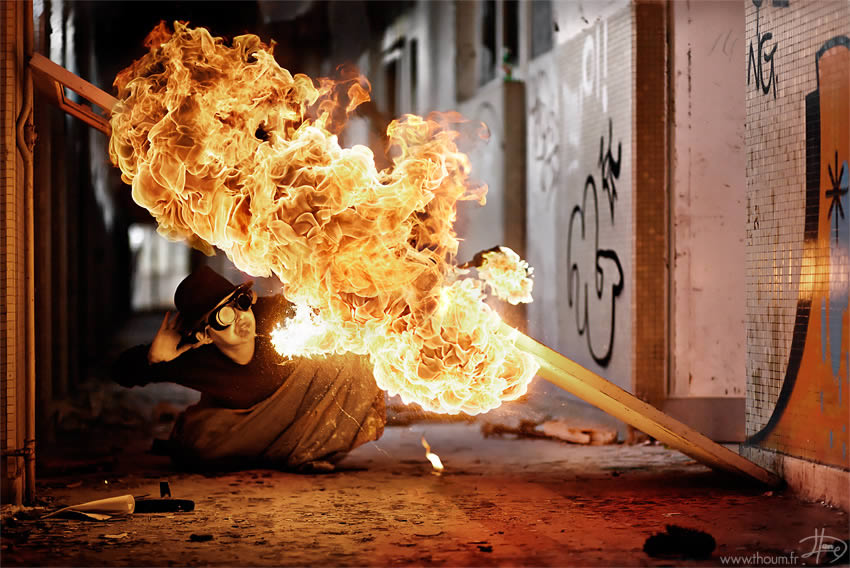 Passe la Balle IX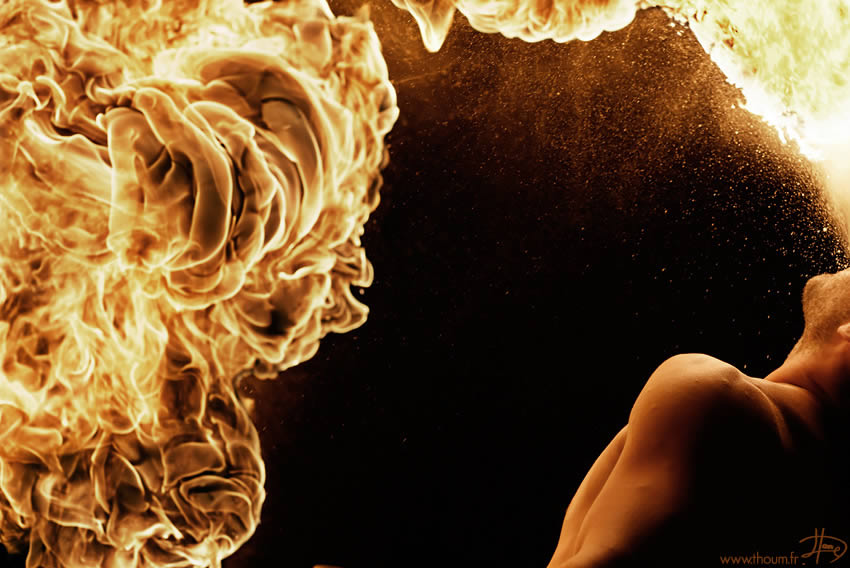 Bcconv4 11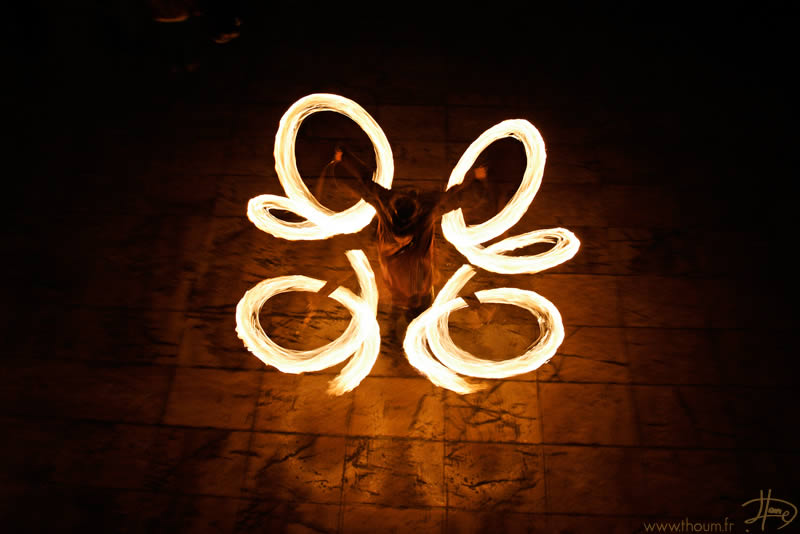 l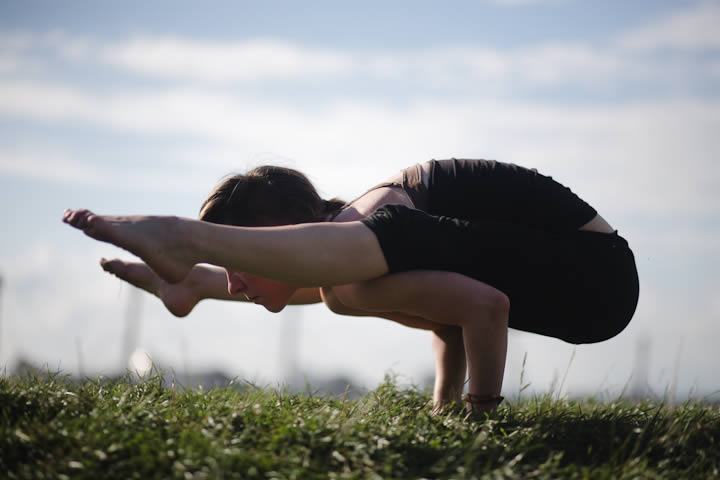 nameless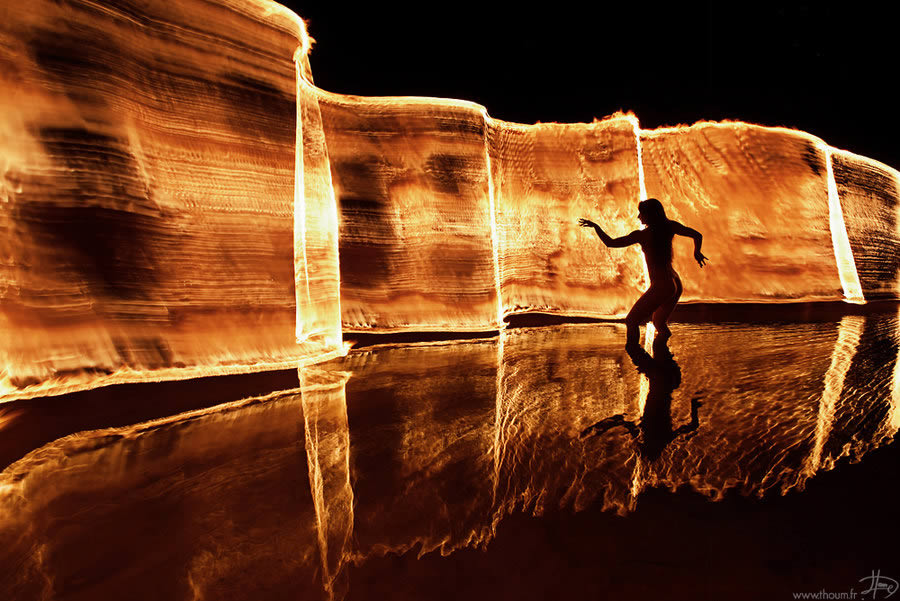 Repetitions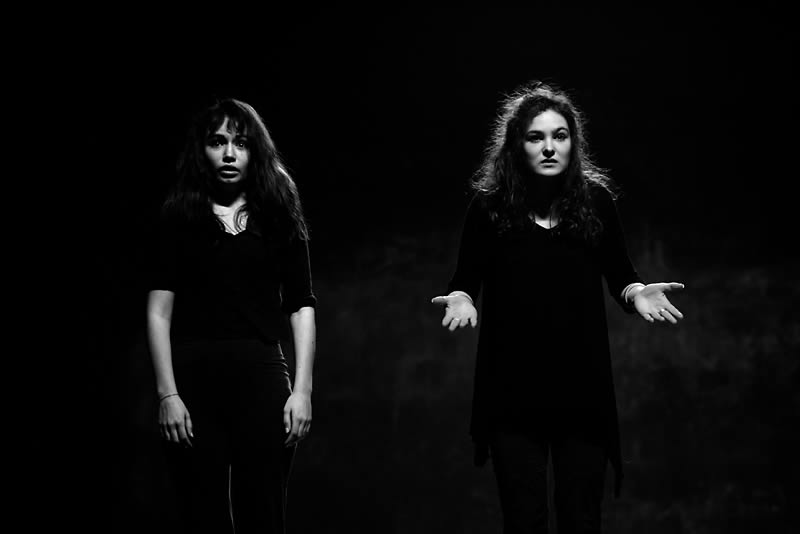 nameless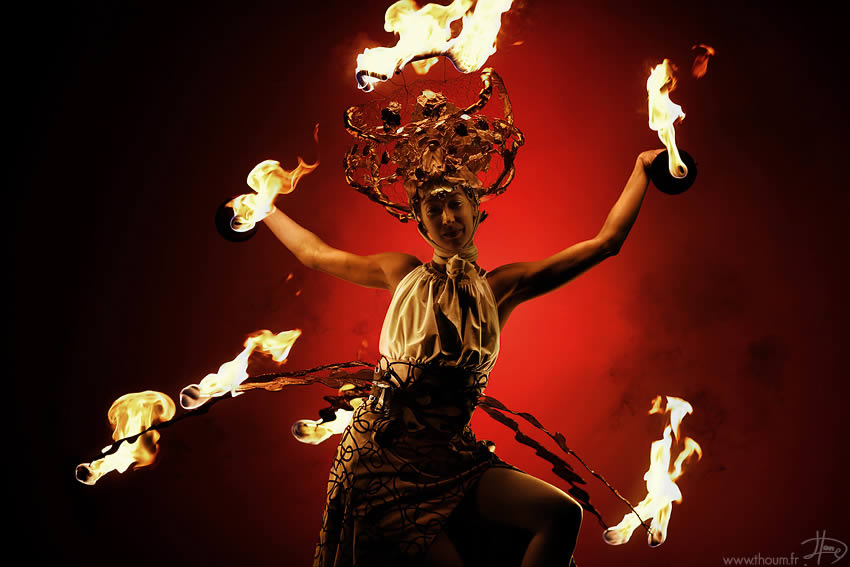 nameless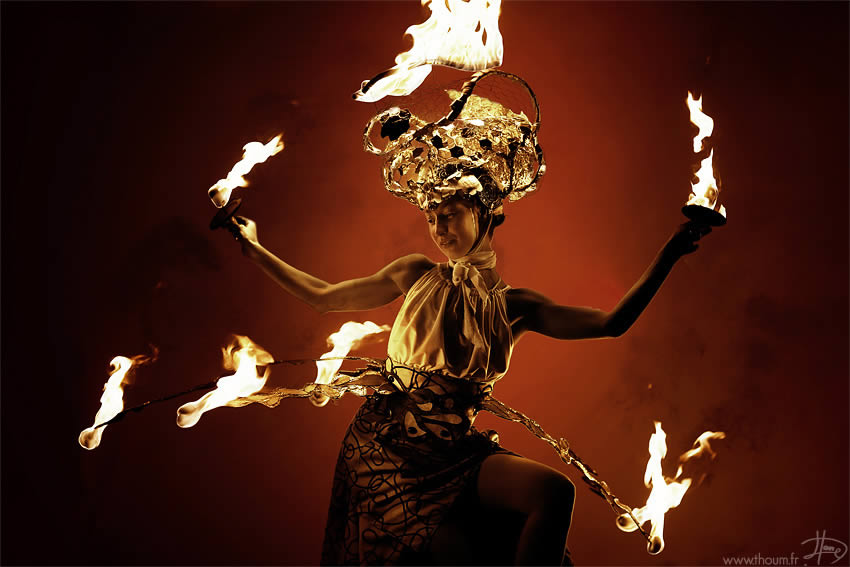 Paris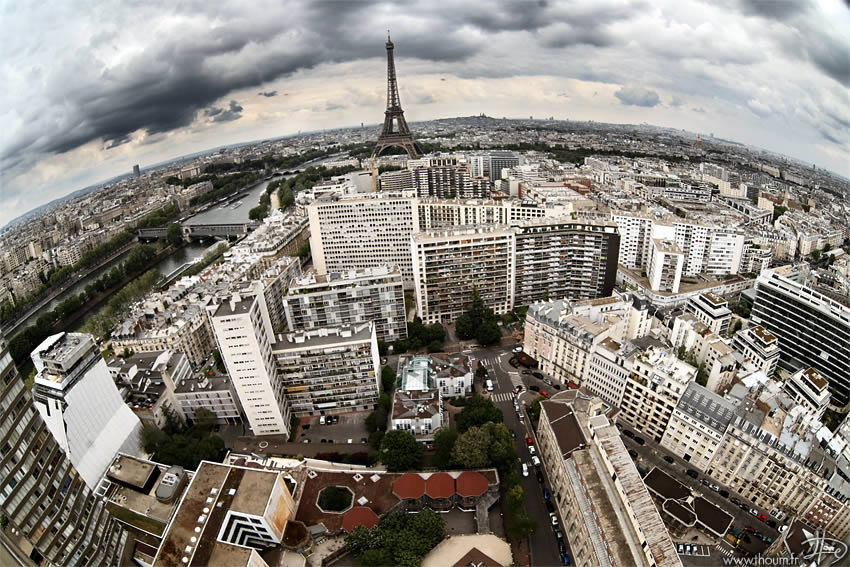 Mur de Feu 1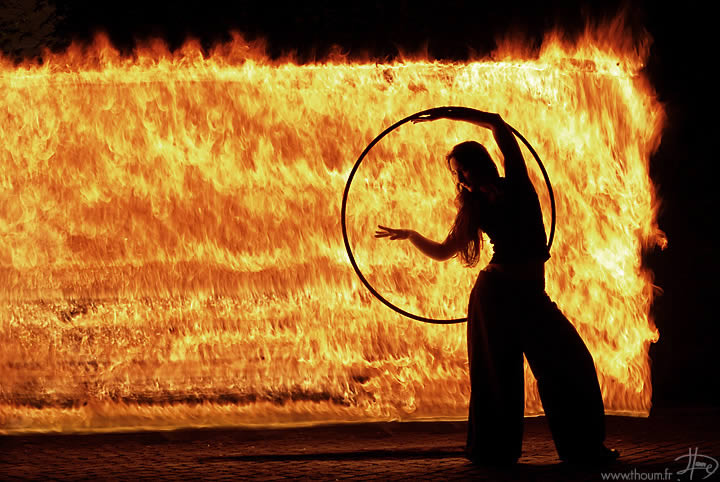 Mur de Feu 2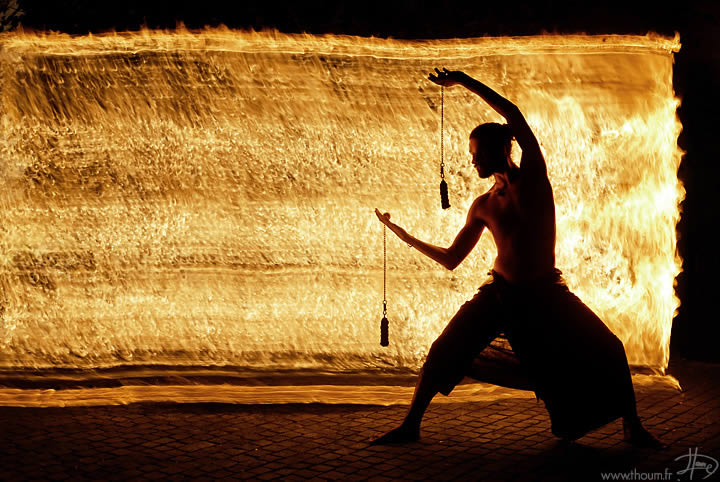 Mur de Feu 3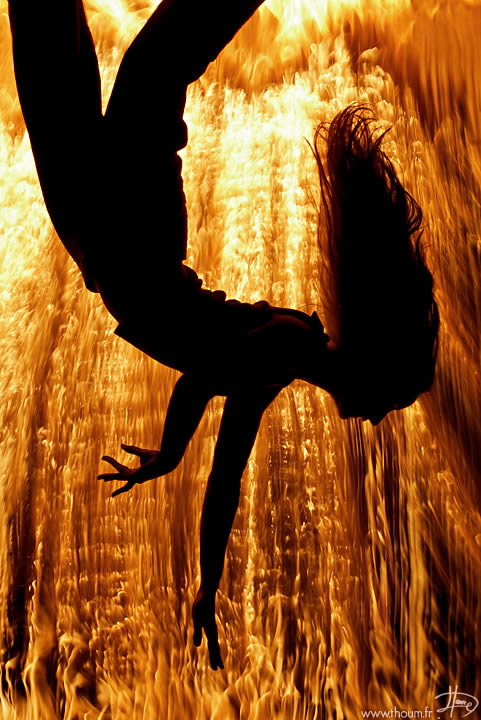 Mur de Feu 4