Today we have the special honor to discuss about digital art and painting with Tiago Hoisel. Besides the great collection of humorous illustrations that he has provided for us, Tiago also gives precious advice and shares interesting information in the below exclusive interview.
Amazing creativity, detail and fun are the perfect words to describe his artwork. The humor and realism are perfectly combined to depict real life situations or imaginary scenarios meant to make the viewer laugh and want more!
Q: Howdy Tiago! Welcome to pxleyes.com community. Please tell us a few words about yourself.
A:
My name is Tiago Hoisel, I'm graduated in graphic design in Universidade do Estado da Bahia. I've been working as an illustrator for almost 5 years now. I was born in Salvador, Capital of Bahia, but was raised in Ilhéus, a small town in the state.
At the second half of 2008, I was invited to work as an illustrator in a image retouch studio and moved to São Paulo. Today I own this studio with 4 more partners.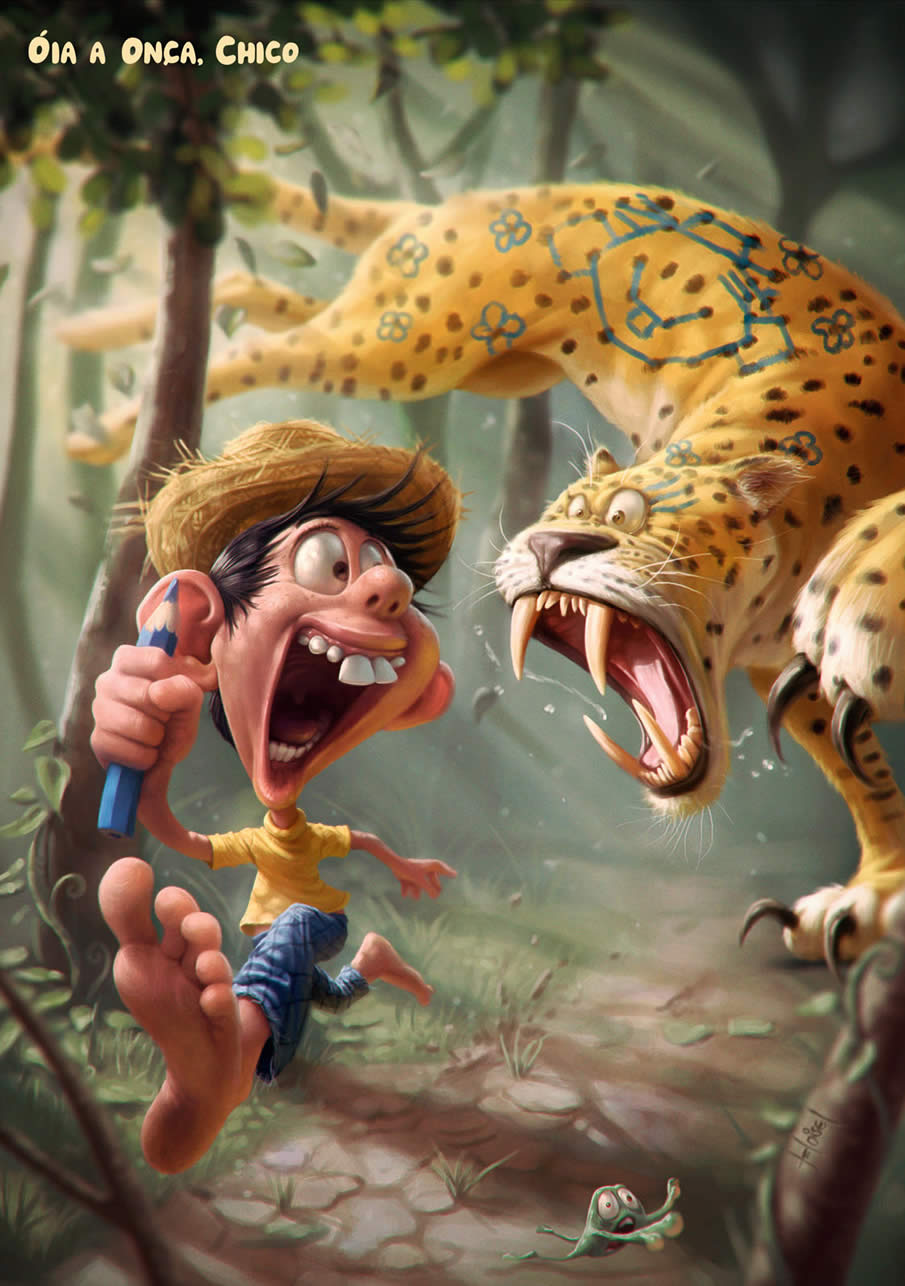 "Chico Bento"
Q: Your illustrations are so funny and expressive! Where doy you get your inspiration from?
A:
I always liked humor and realism, so when I started to draw I tried to bring these two thing to my work.
It's hard to tell where does inspiration come from. Some are ideas I have during the day, some come from situations I live and some even shown up in my dreams and I ended up illustrating.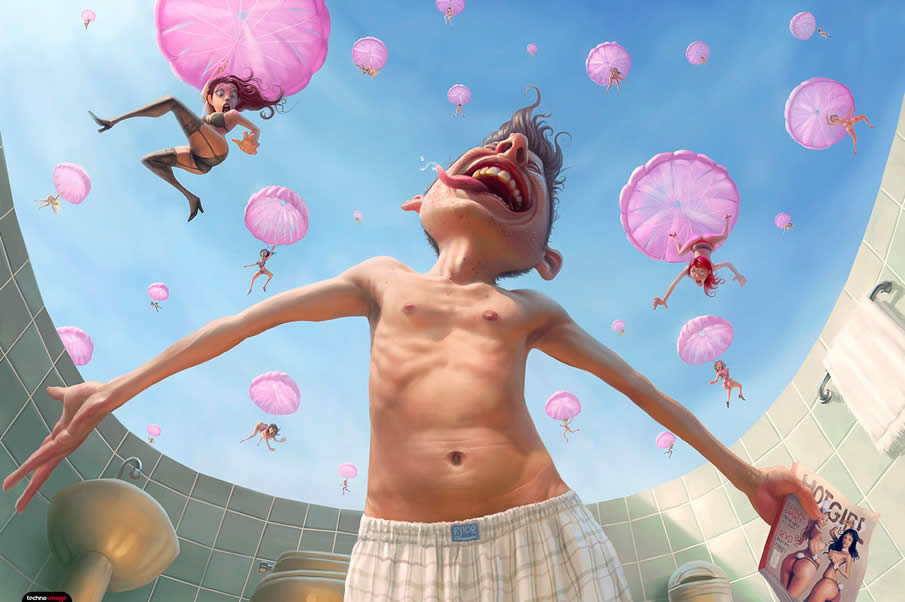 "Teenager"
Q: What software do you use and which is the feature you couldn't live without, of that particular software?
A:
Nowadays 100% of my work is produced in Photoshop CS3, with A Intuos III Tablet. In Photoshop, I mostly use are the brushes. Of course I use some of it's other resources that allow a better finalization in my work.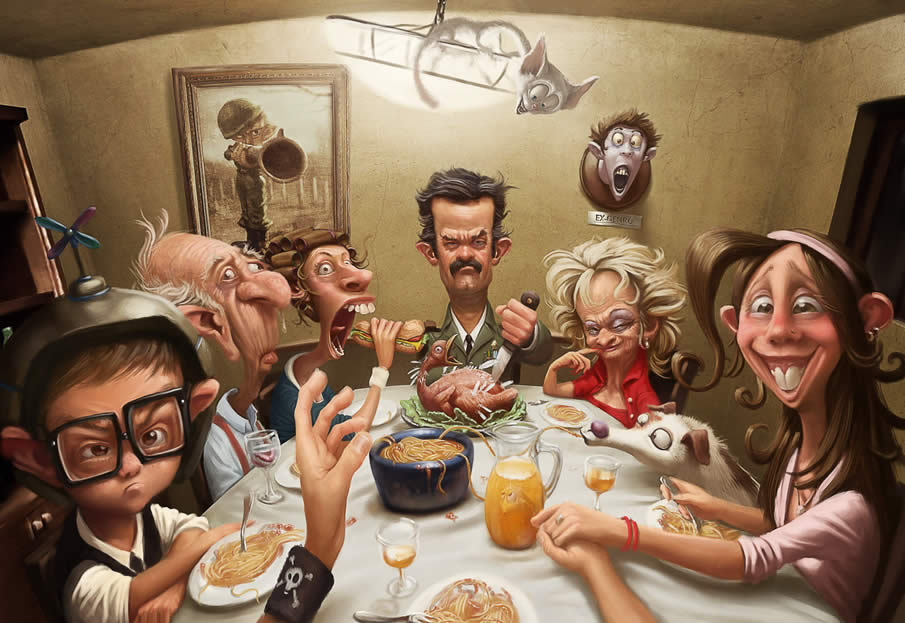 "Meeting with Girlfriend's Family"
Q: We have heard that you are implied in a new project: Techno Image. What does that mean for you?
A:
When I started illustrating at Techno Image, quickly the demand grown and the necessity of hiring new illustrators arose. I already knew the work Pedro and Lucas were doing, and when that necessity came we made contact with them and found out they also known my work and had interest. They both left behind good studios to bet in Techno Image, which was a small studio, with lots o potential.
Today we don't have a severe division in the studio. Basically, me and Lucas work on illustrating and painting, and Pedro does 3d. Many times we work together in a single piece too. Lots of times we do the concept for Pedro develop in 3d, other many times Pedro helps us us in Photoshop post production or doing some fur of our Illustrations. There's also times when we do Mattepaint in Pedro's render. Generally speaking it's a pretty collaborative work.
Today the studio is composed of:
Guilherme Proença – Customer attention, also does image retouch and some 3d.
Rodnei Bassani – Customer attention, also does image retouch and helps with art direction in our work.
Lucas Leibholz – Multispecialized 2d Illustrator. Paints on variated techniques such as digital, acrylic, watercolor, nankin and vector. He is a caricaturist, but has also worked with grafitti, comics and motion graphics.
Pedro Conti – 3d Illustrator. Art director, he is a generalist, with special skills in textures, shaders, lighting and render.
Tiago Hoisel – 2d Illstrator.
André – 3d artist and image retoucher. Generalist.
Saulo- 2d artist
Victor Mariano- Artist who does well both in 2d and 3d
Victor Hugo- 3d artist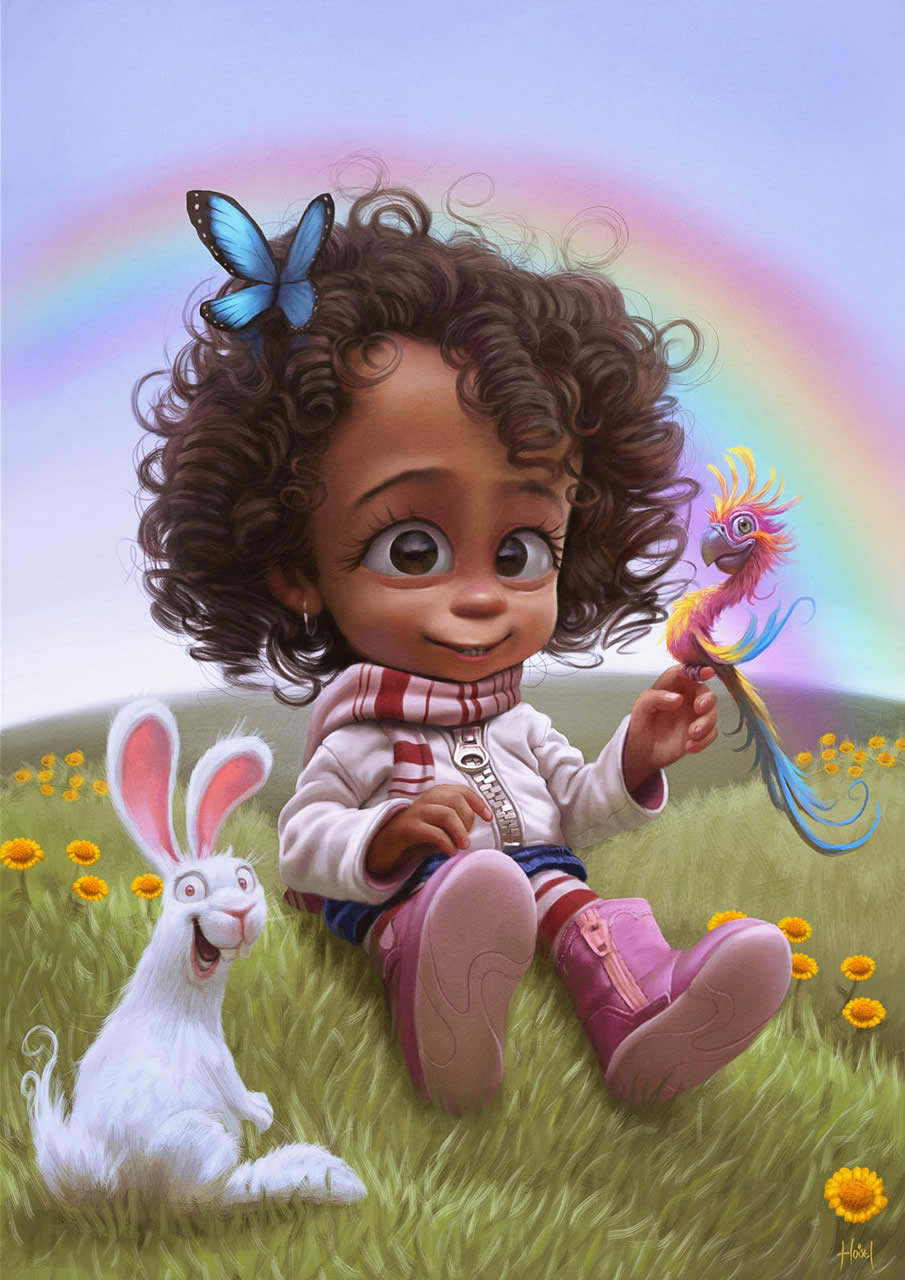 "Maria!"
Q: Which is your favourite thing in the whole wide world?
A:
My family. I'm very grateful to have the family I do. Everything I am, is due to the fact of have grown up between each one of them and for everything they have taught me.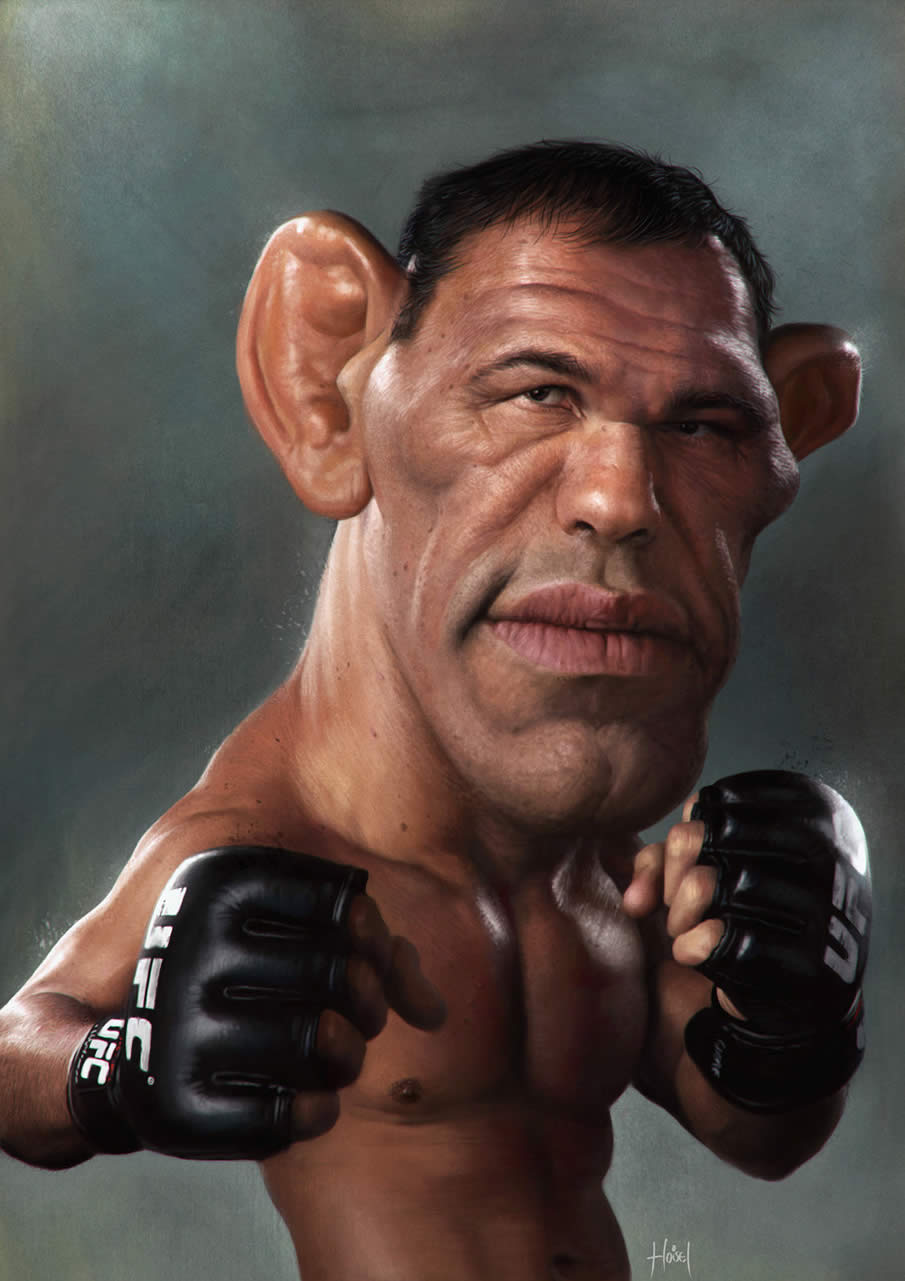 "Minotauro"
Q: Please give a little piece of advice for the newbies just starting out in this field of art.
A:
I see a huge tendency in the digital youth that is focusing their studies in tools and software. My advice is always focus your study in the development of your perception and the enhancement of the artistic sense.
Saci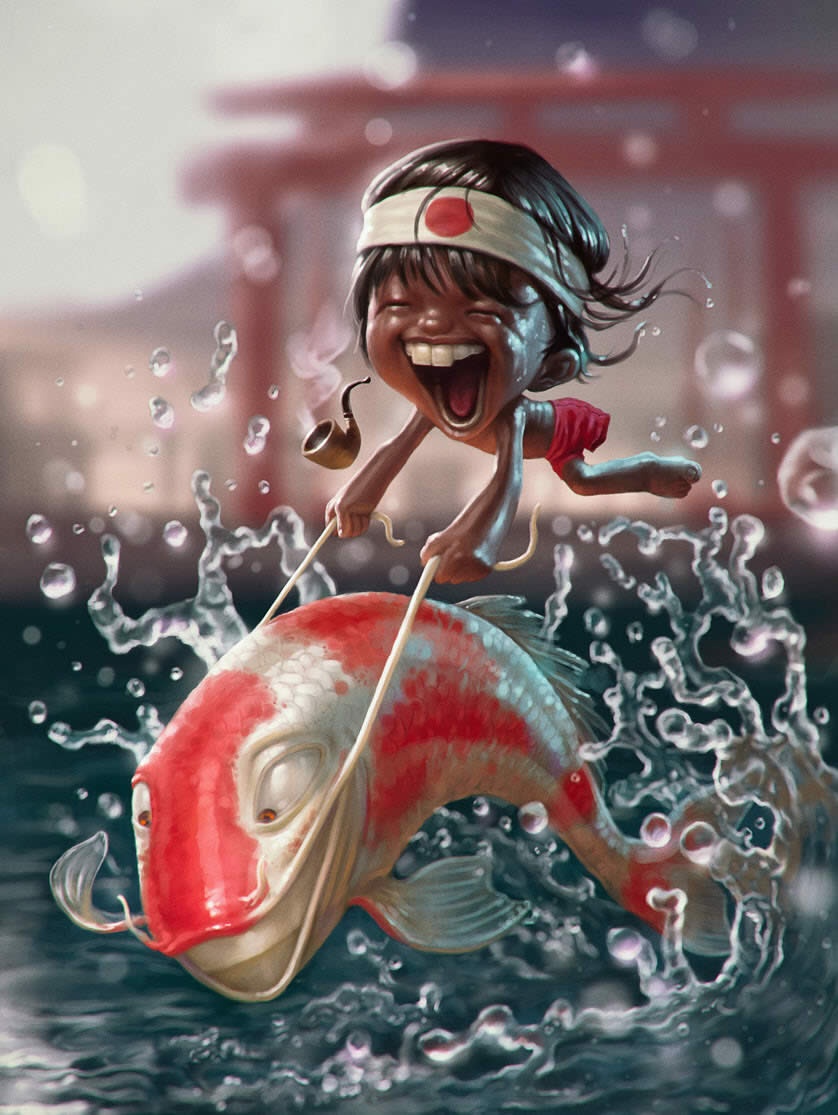 Audience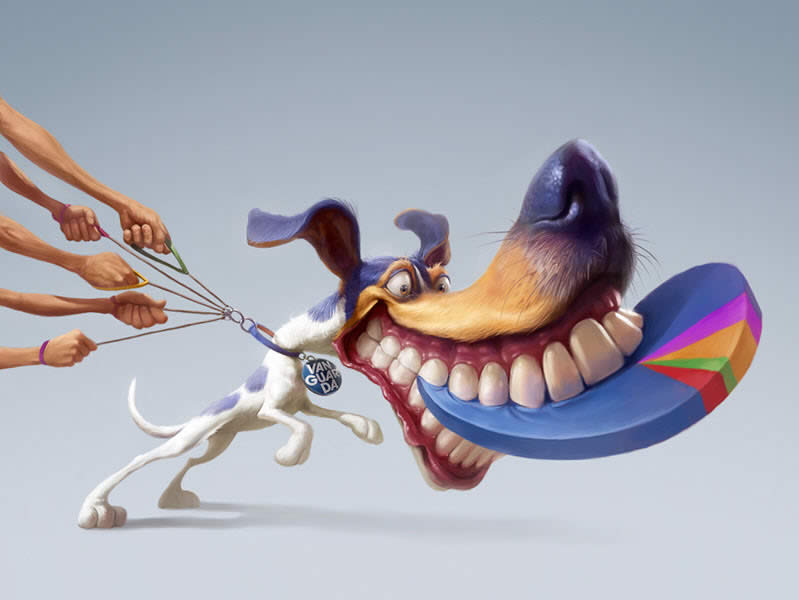 Podium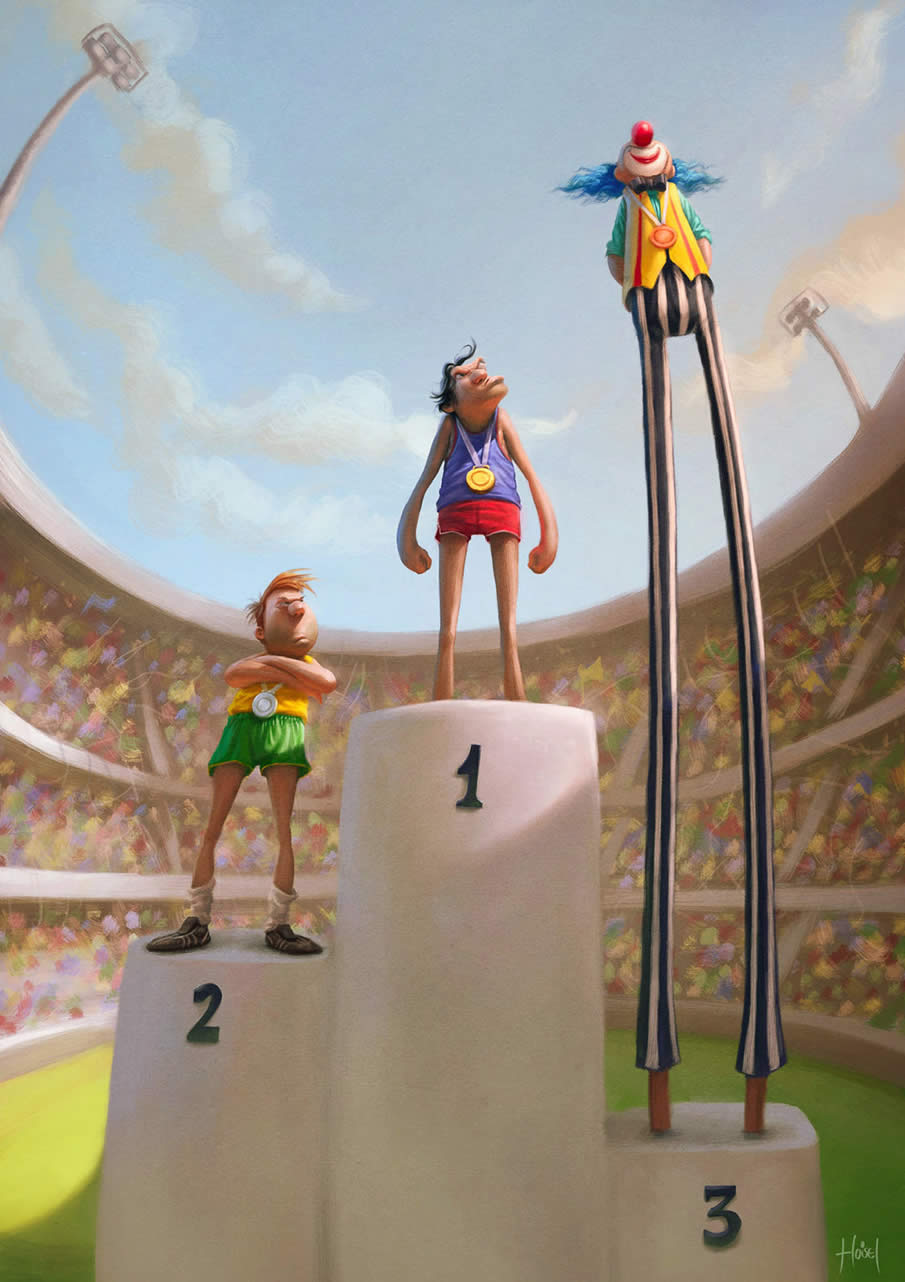 Bedroom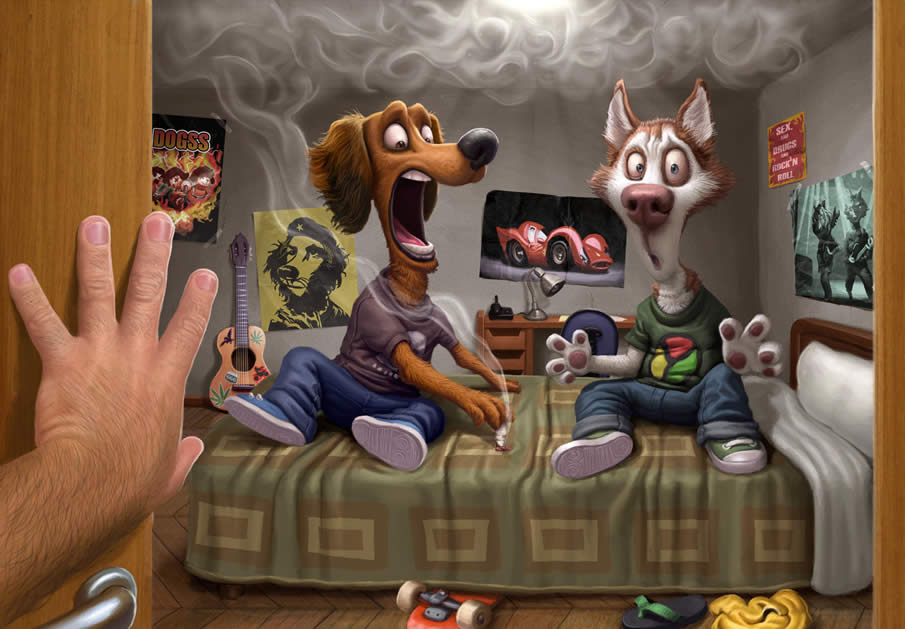 Lunch Time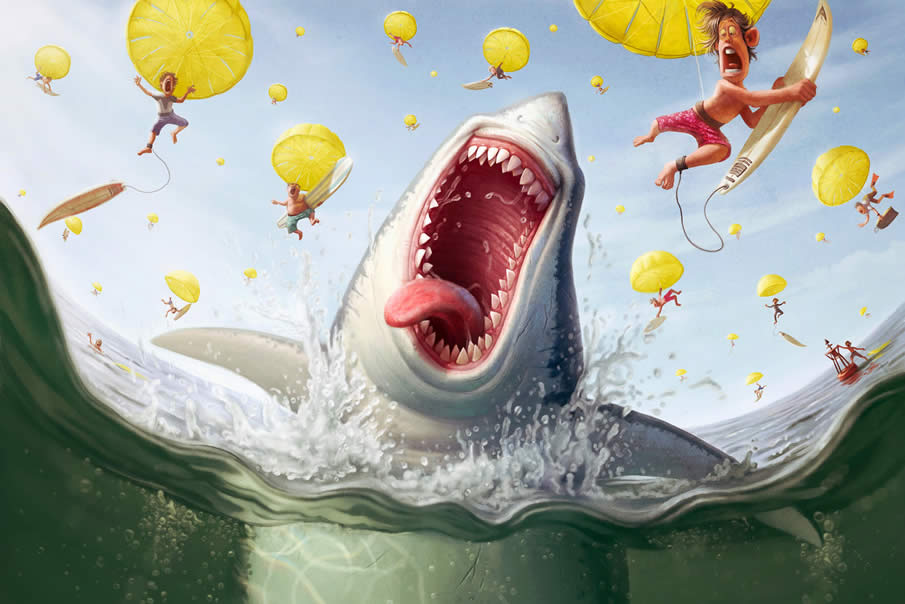 This Has Never Happened to Me Before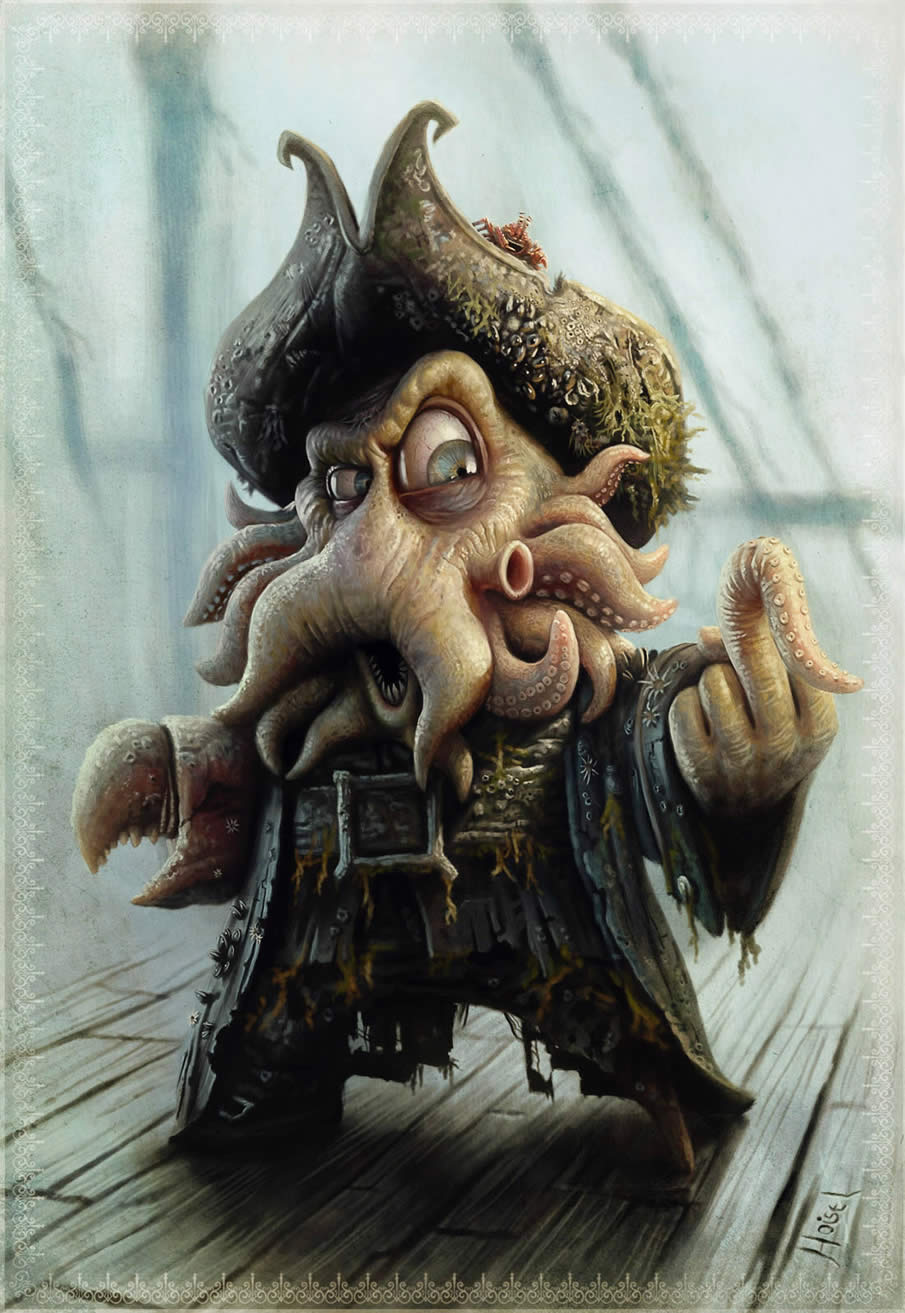 Beach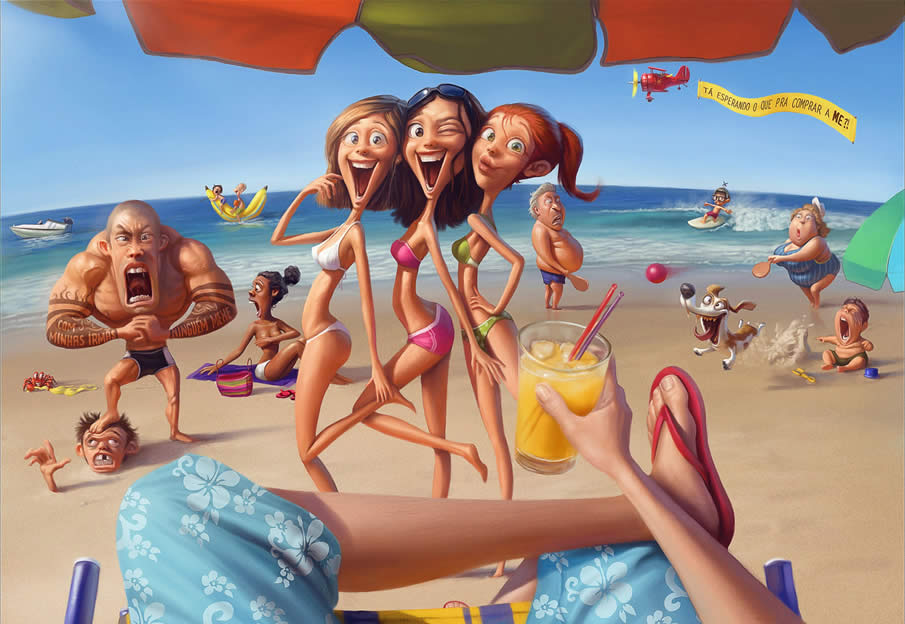 Pelé the King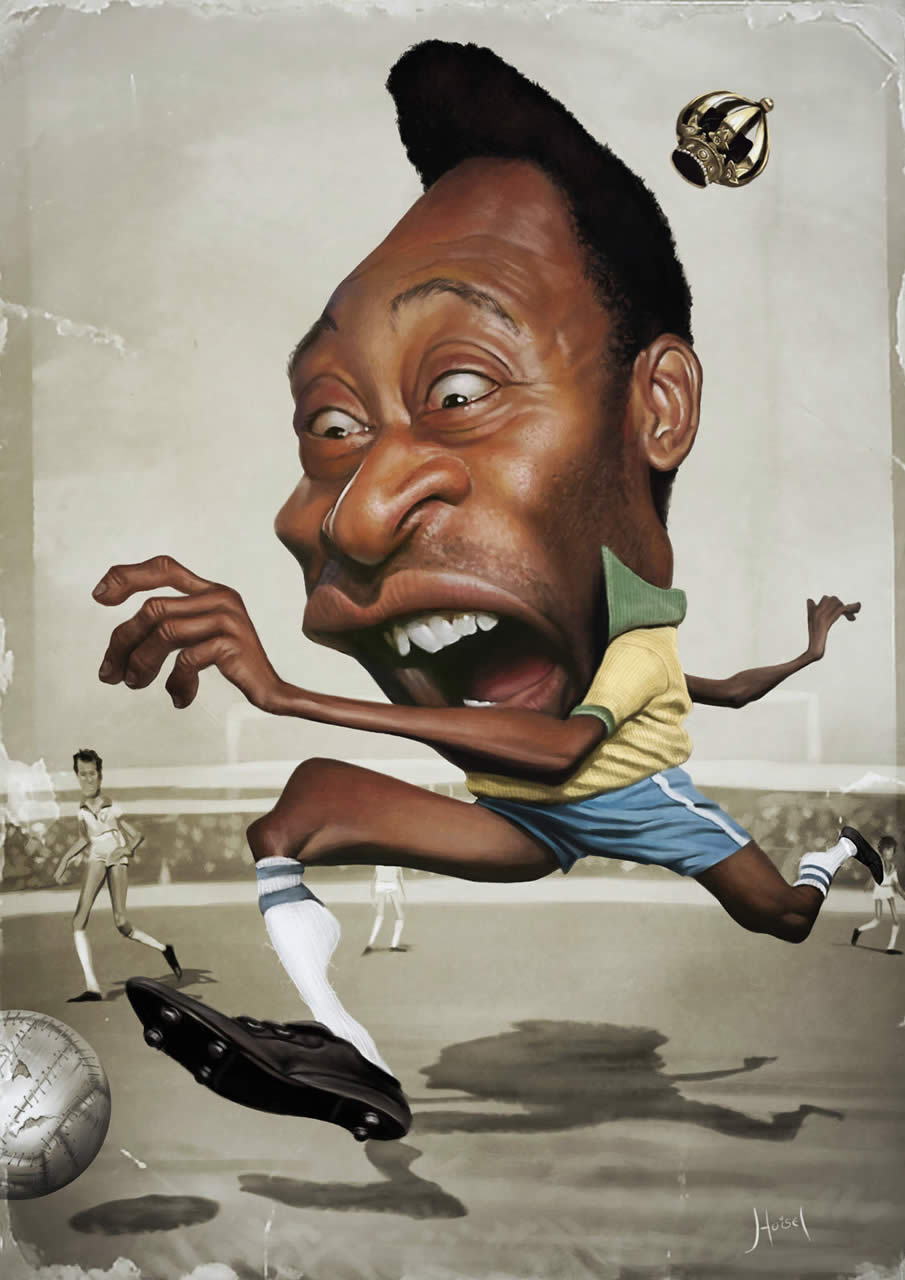 Mad Scientist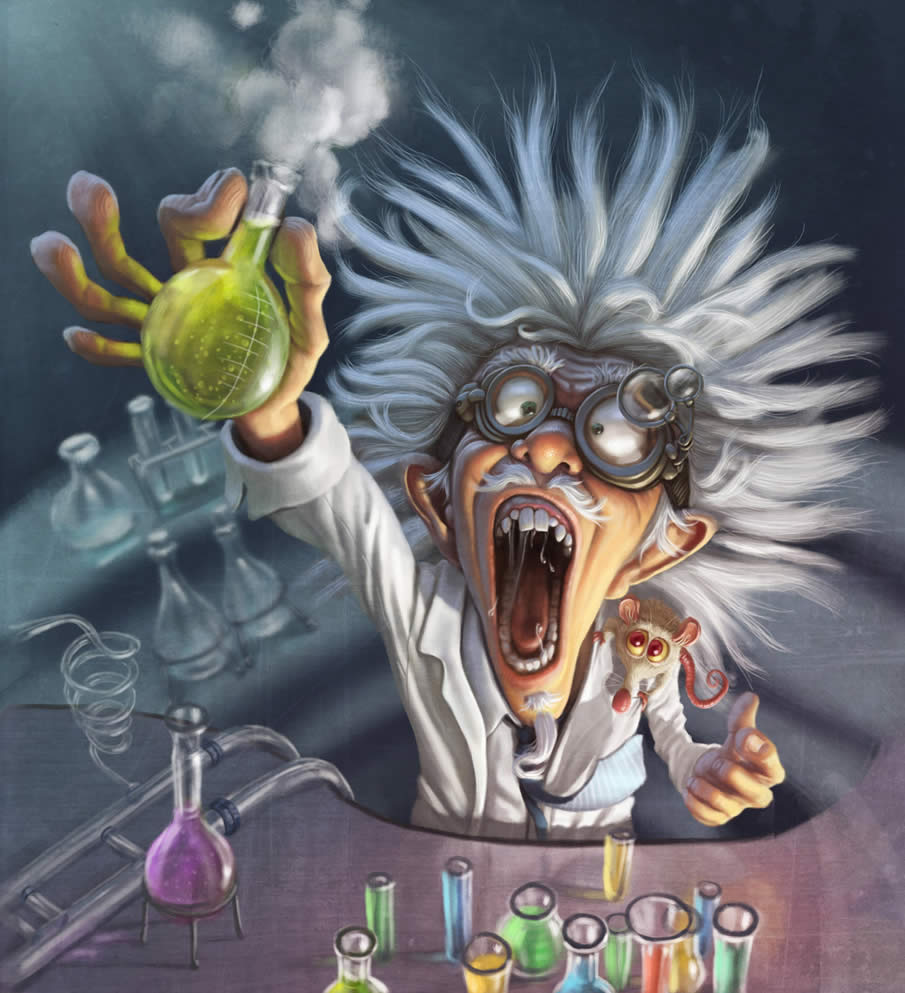 Big Bad Wolf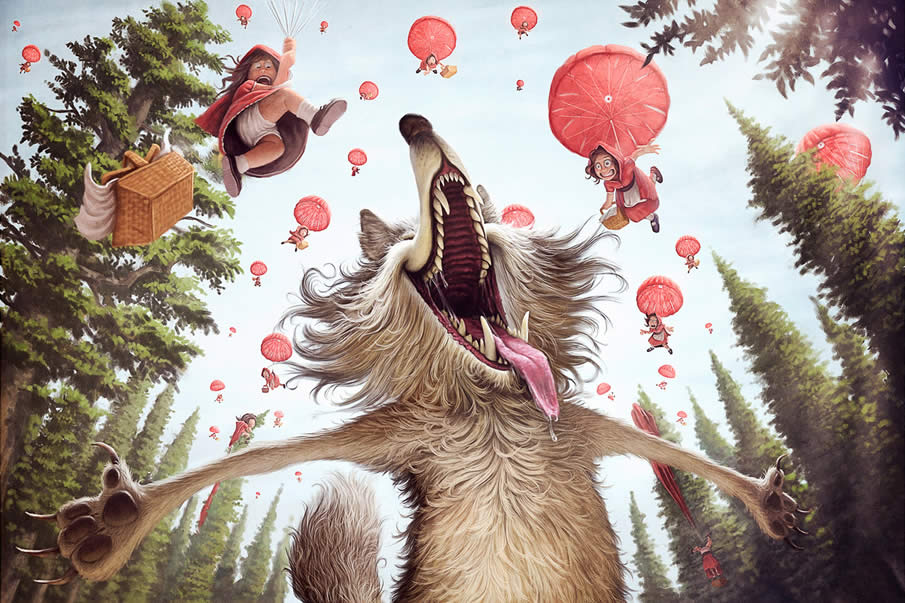 Axl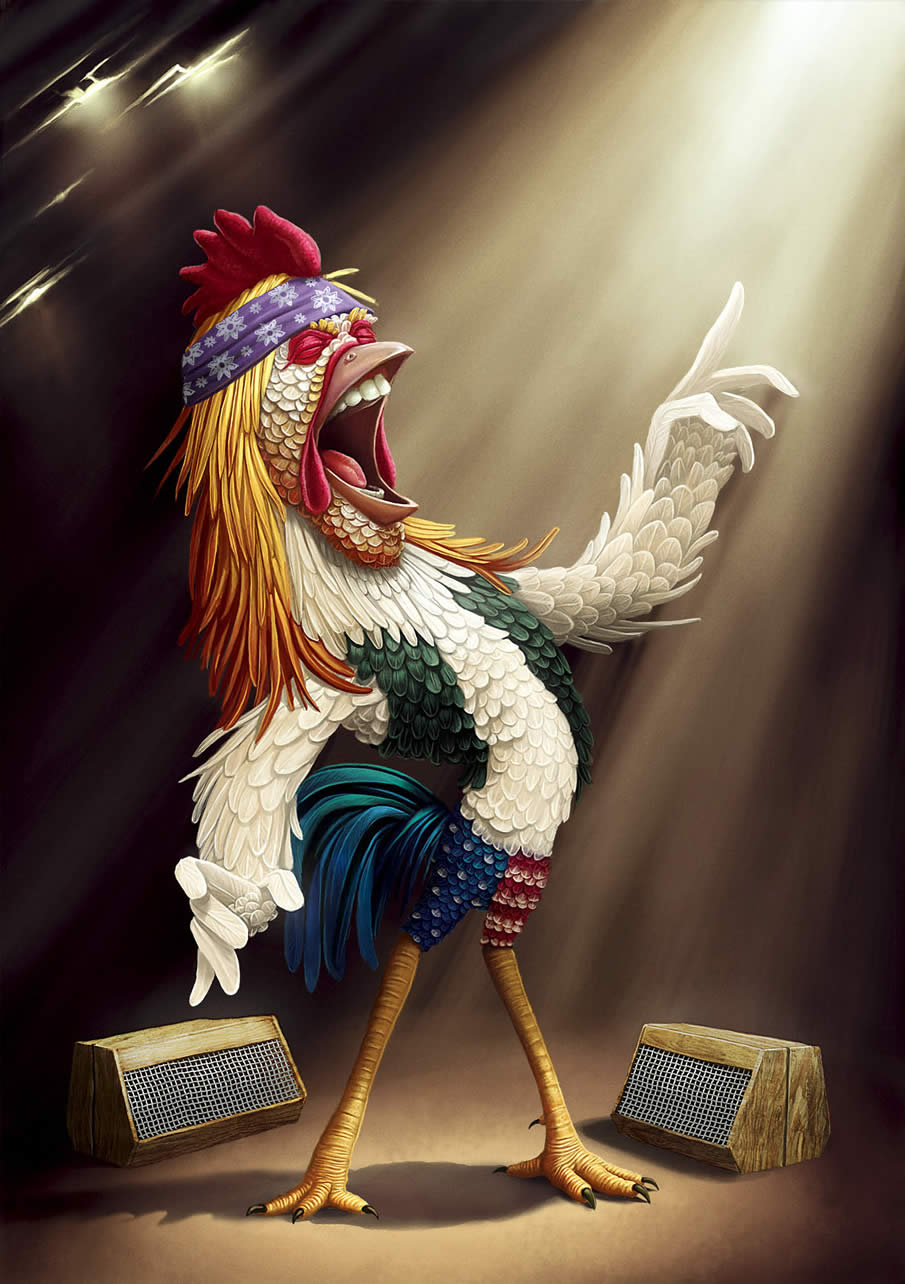 Internet Generation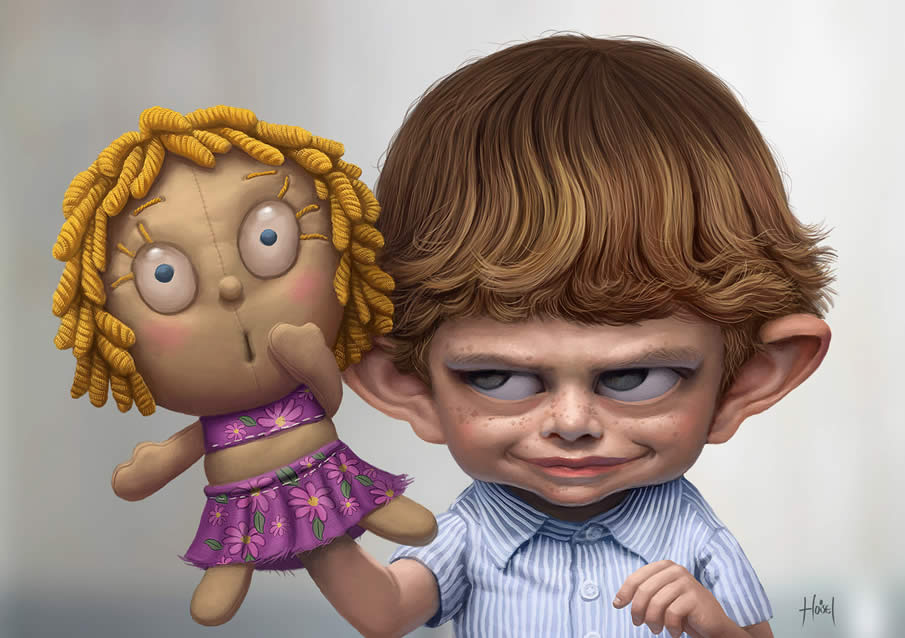 Coaching-Canin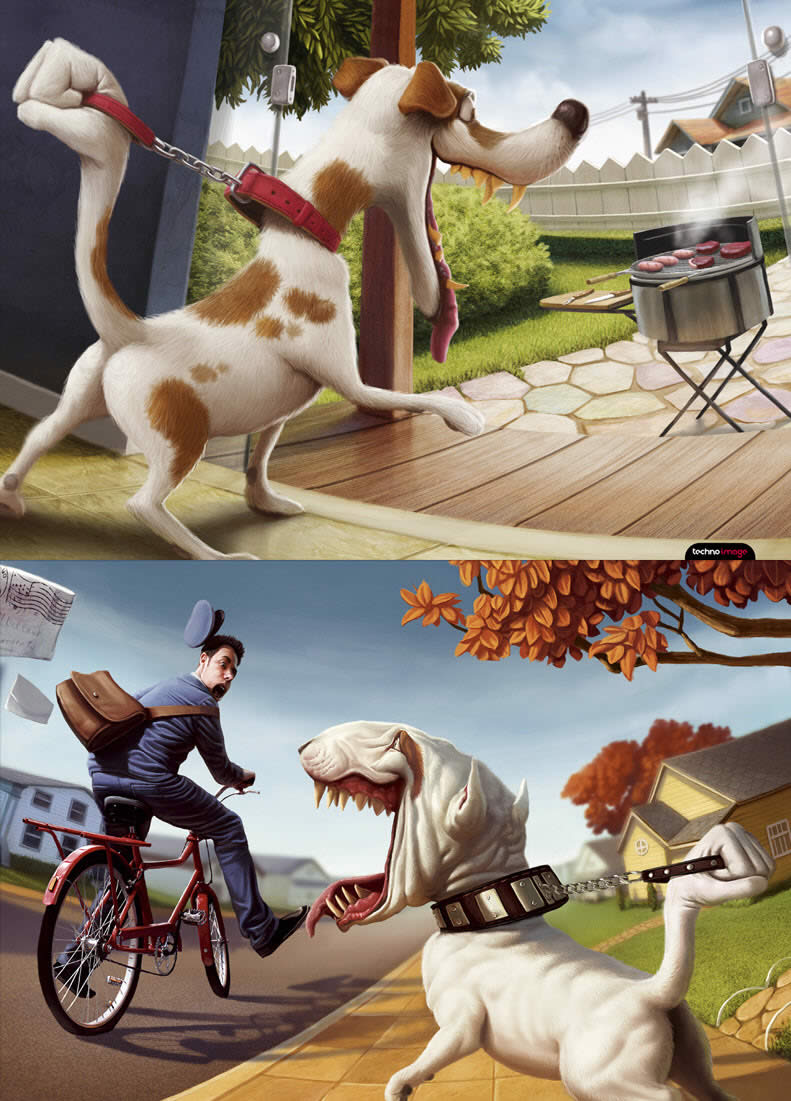 Baby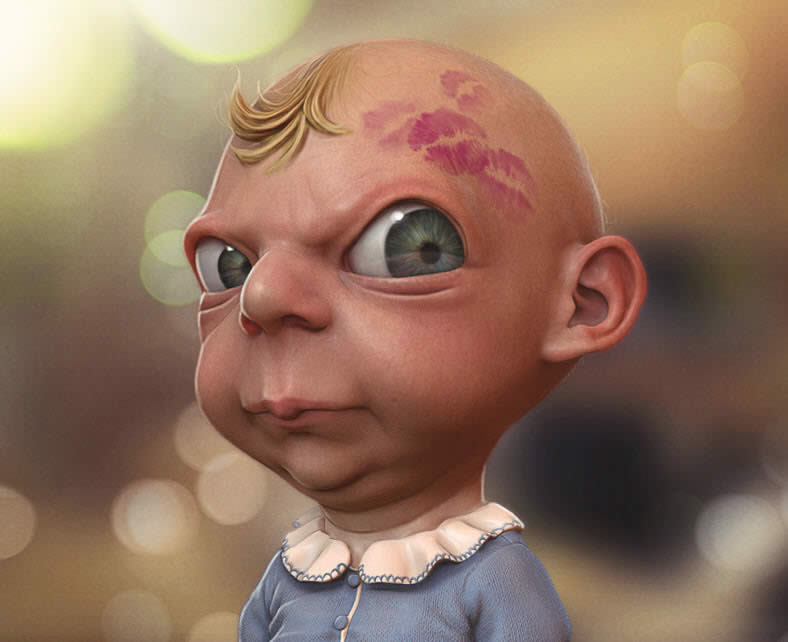 Pavarotti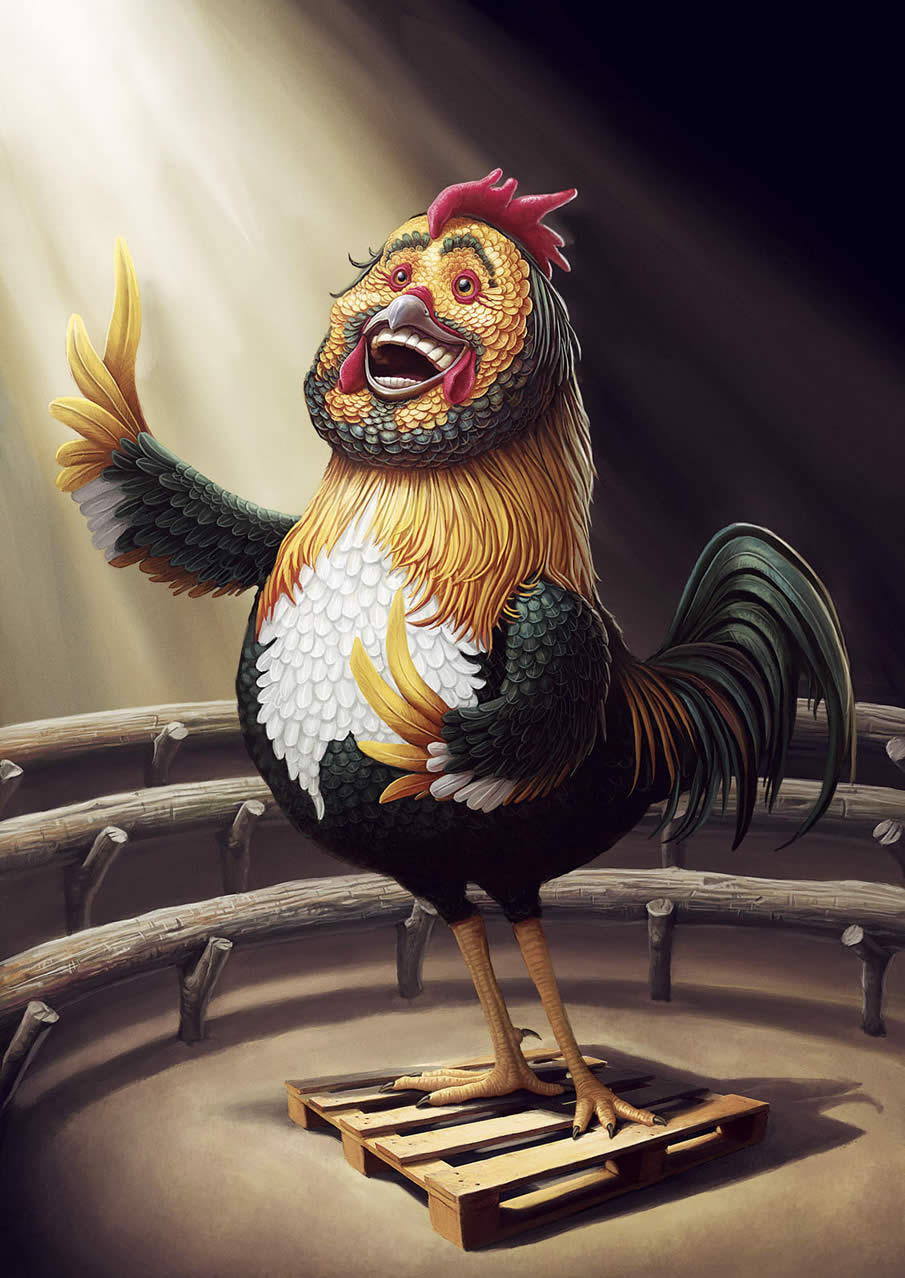 The Farm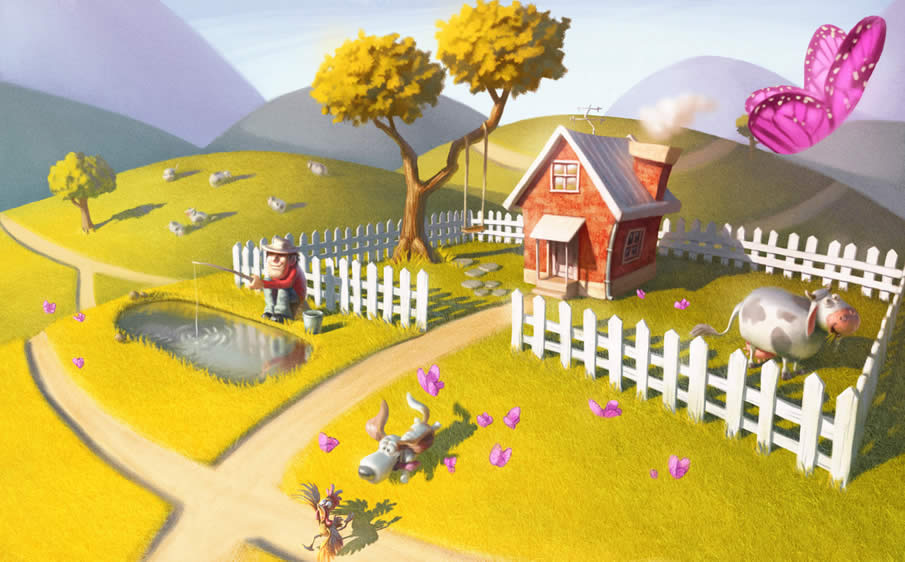 Suassuna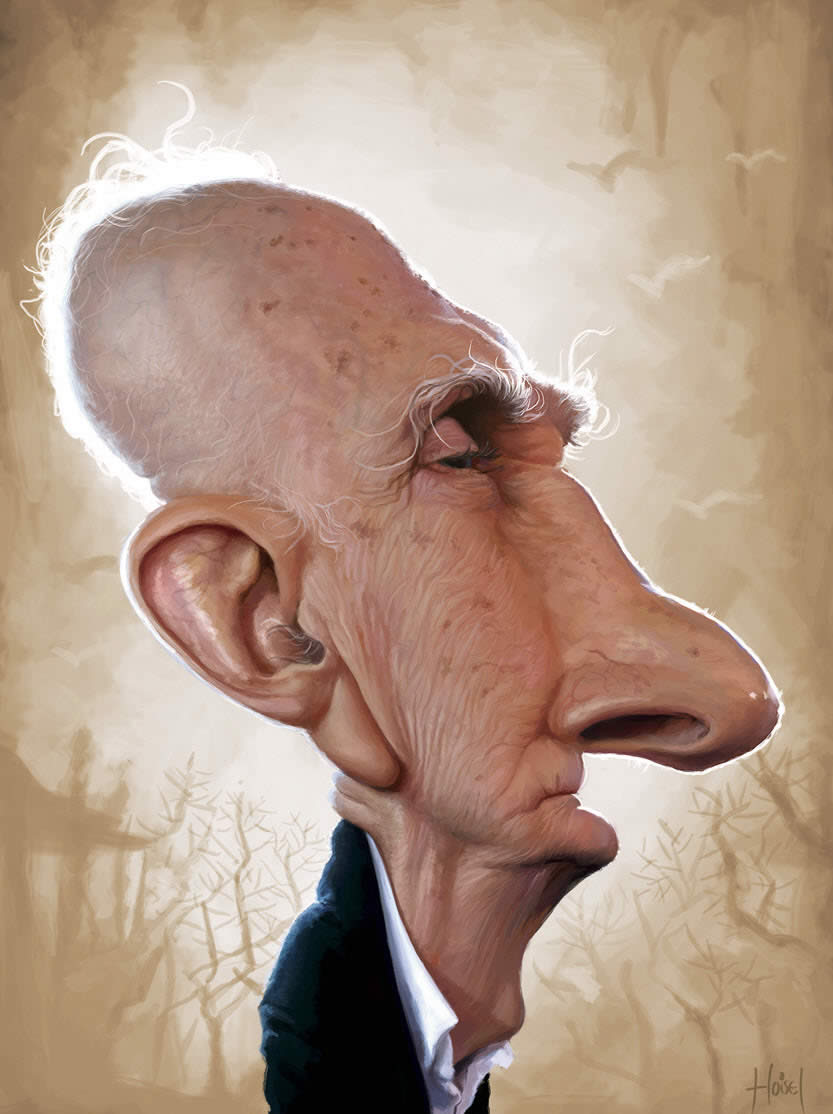 Bathroom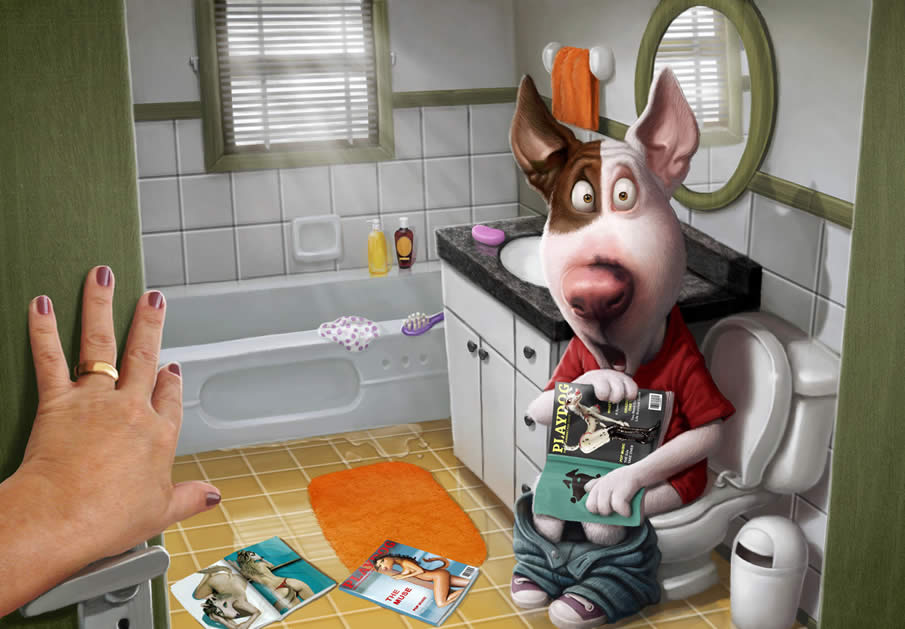 Surreal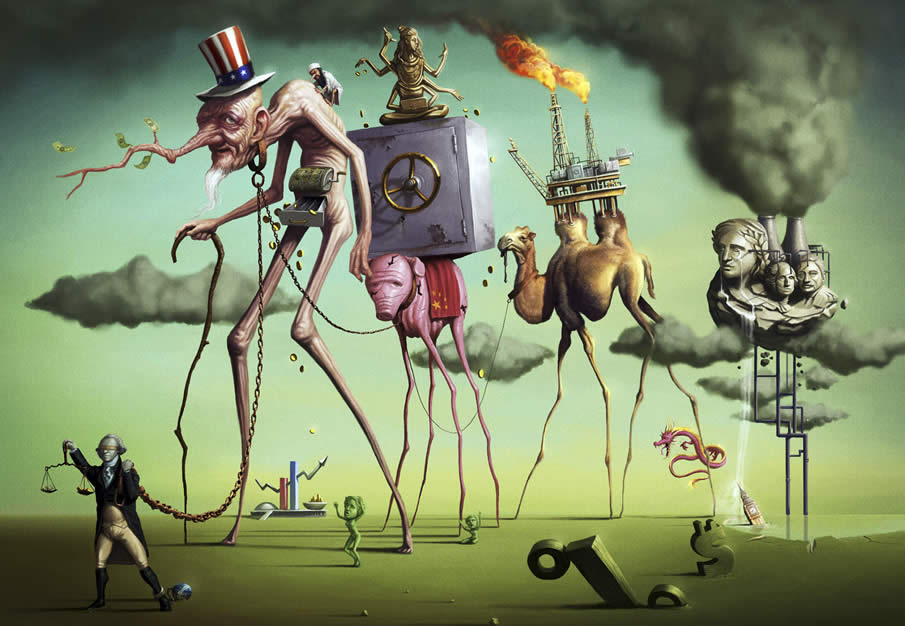 The Boss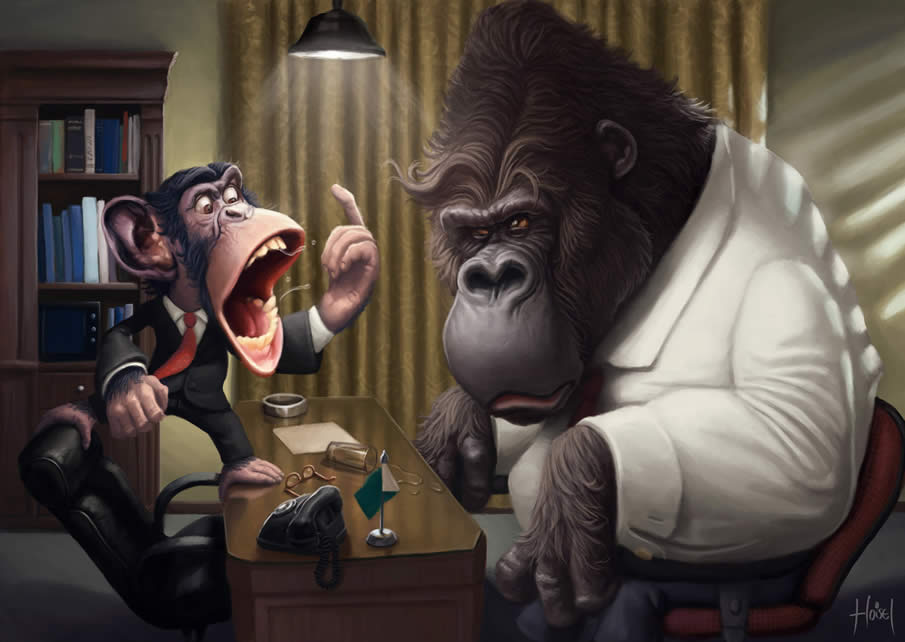 Pipoca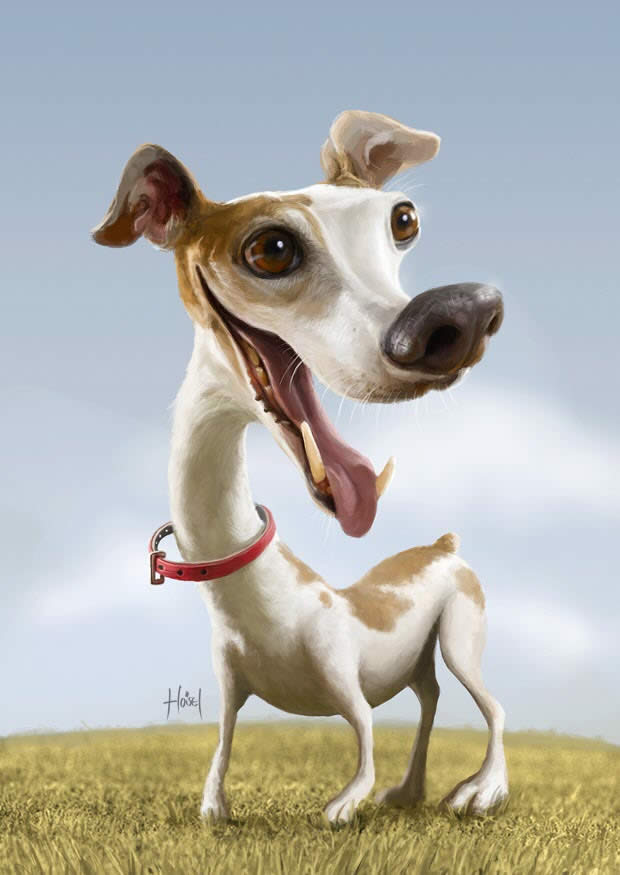 Tattoo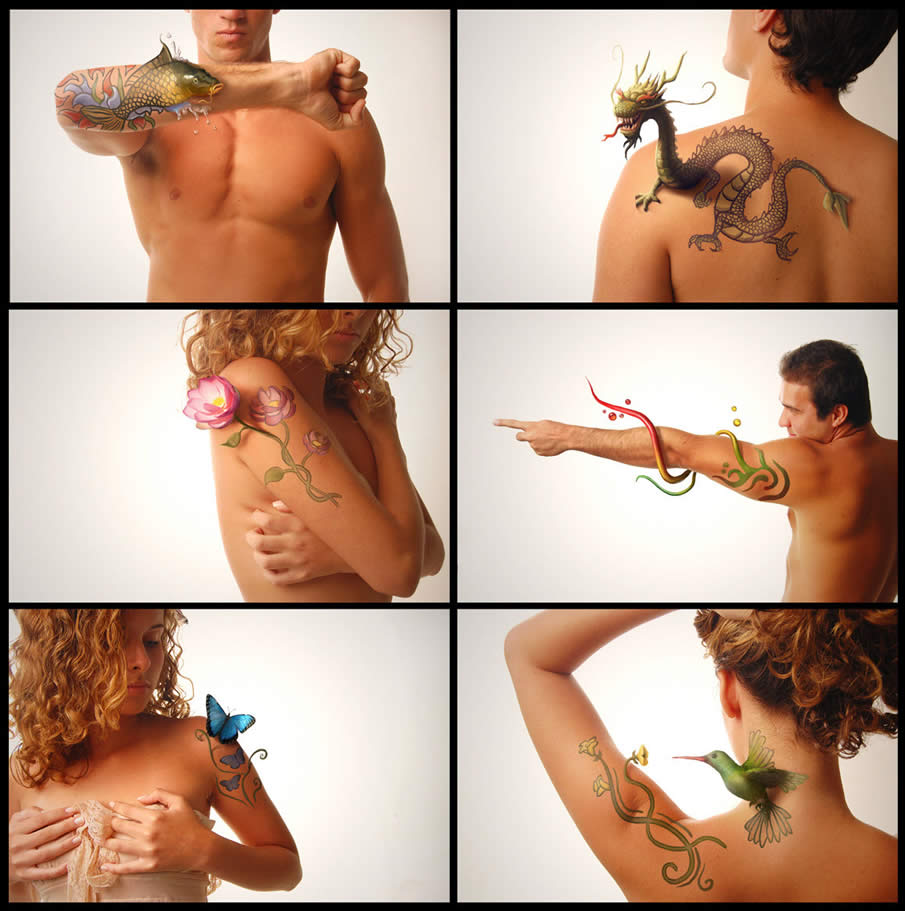 Hugh Jackman – Wolverine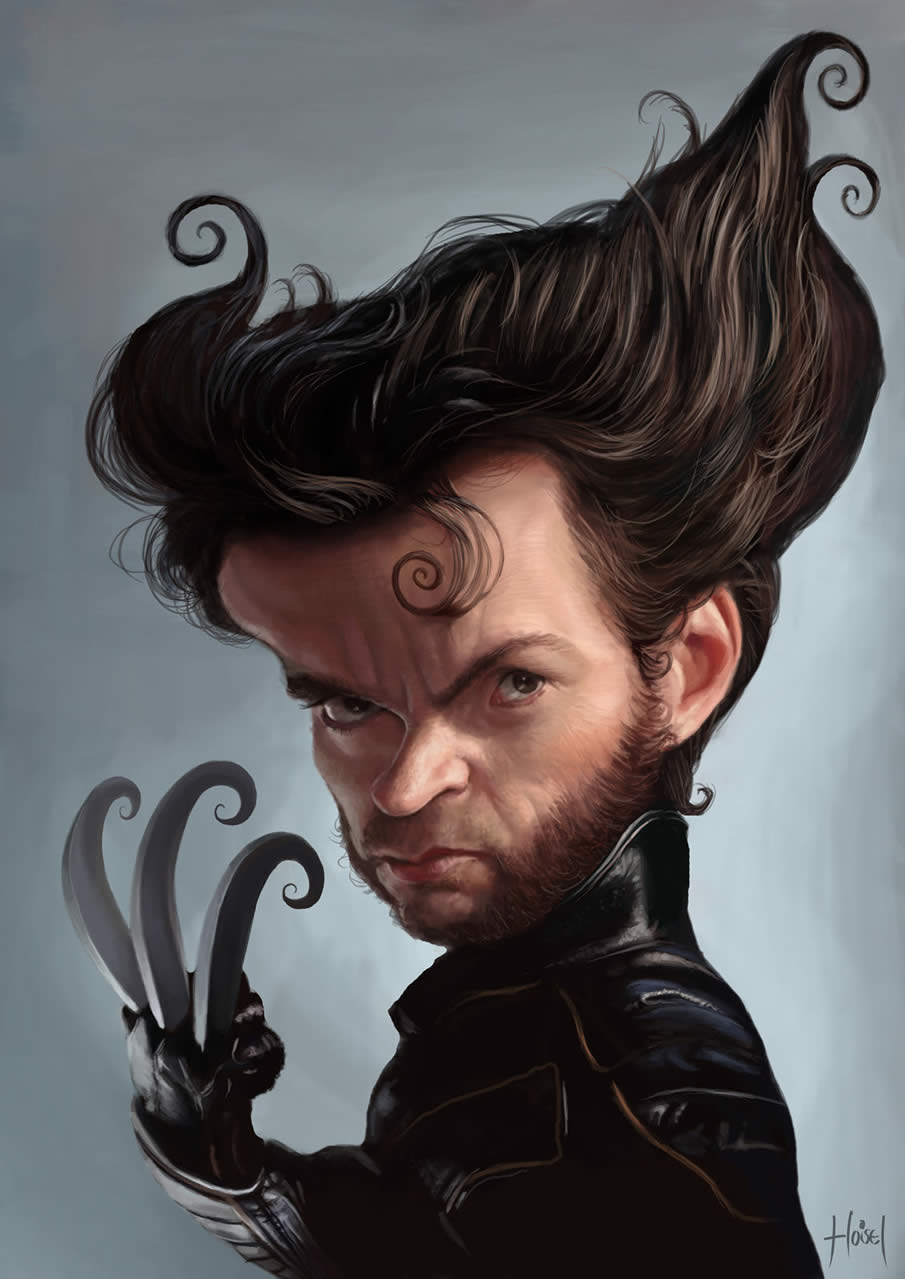 Clown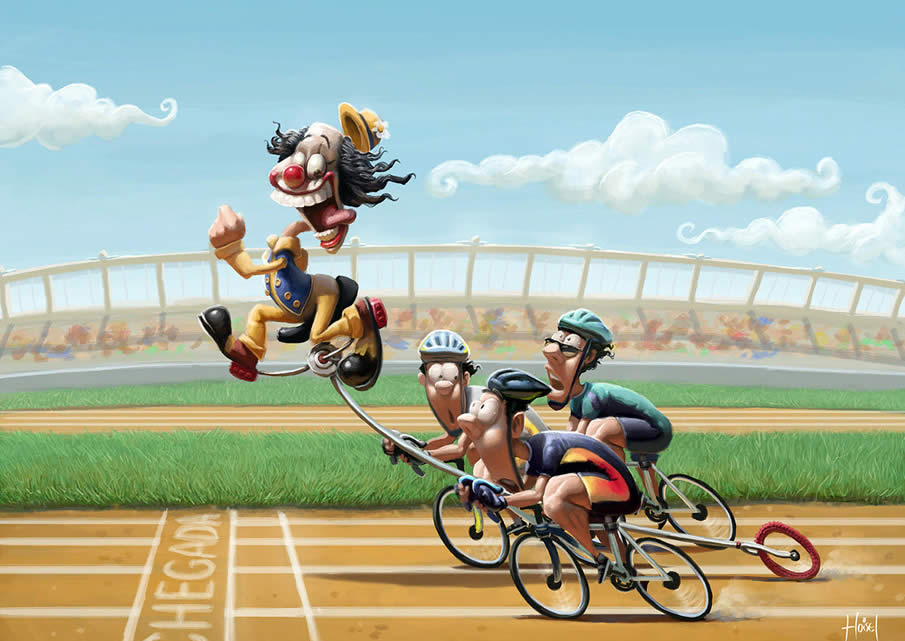 Stallone – Rambo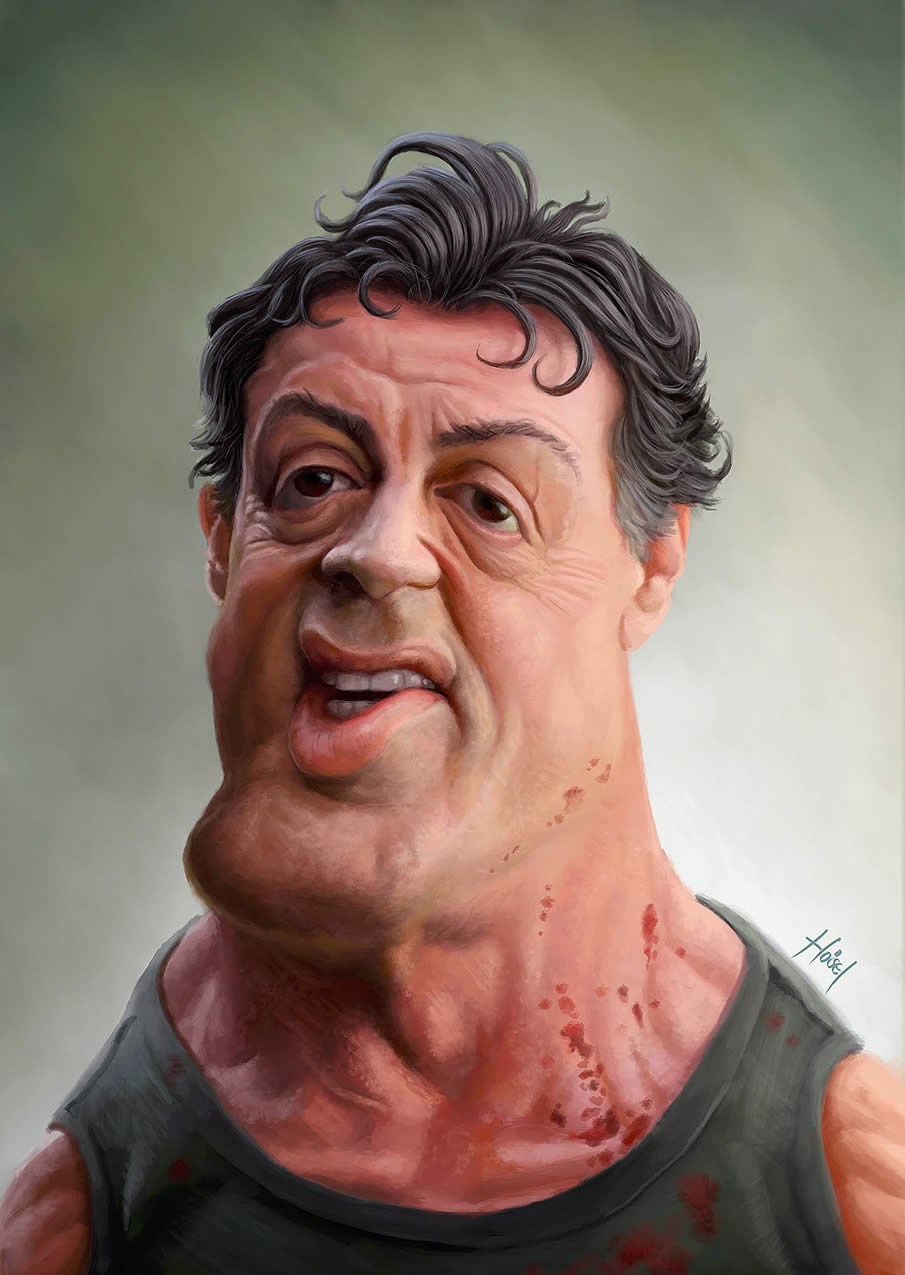 Mr Burns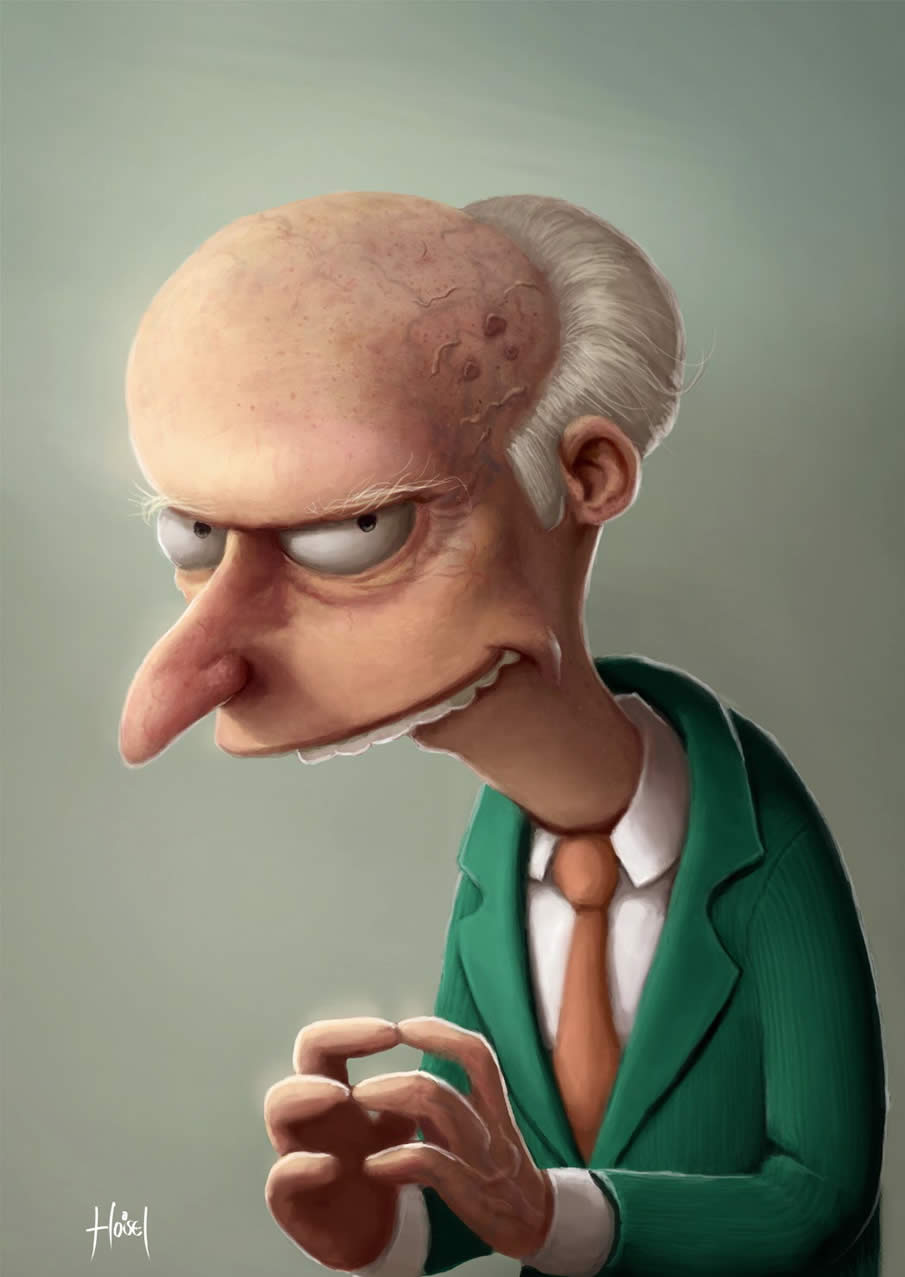 Dragons Tamer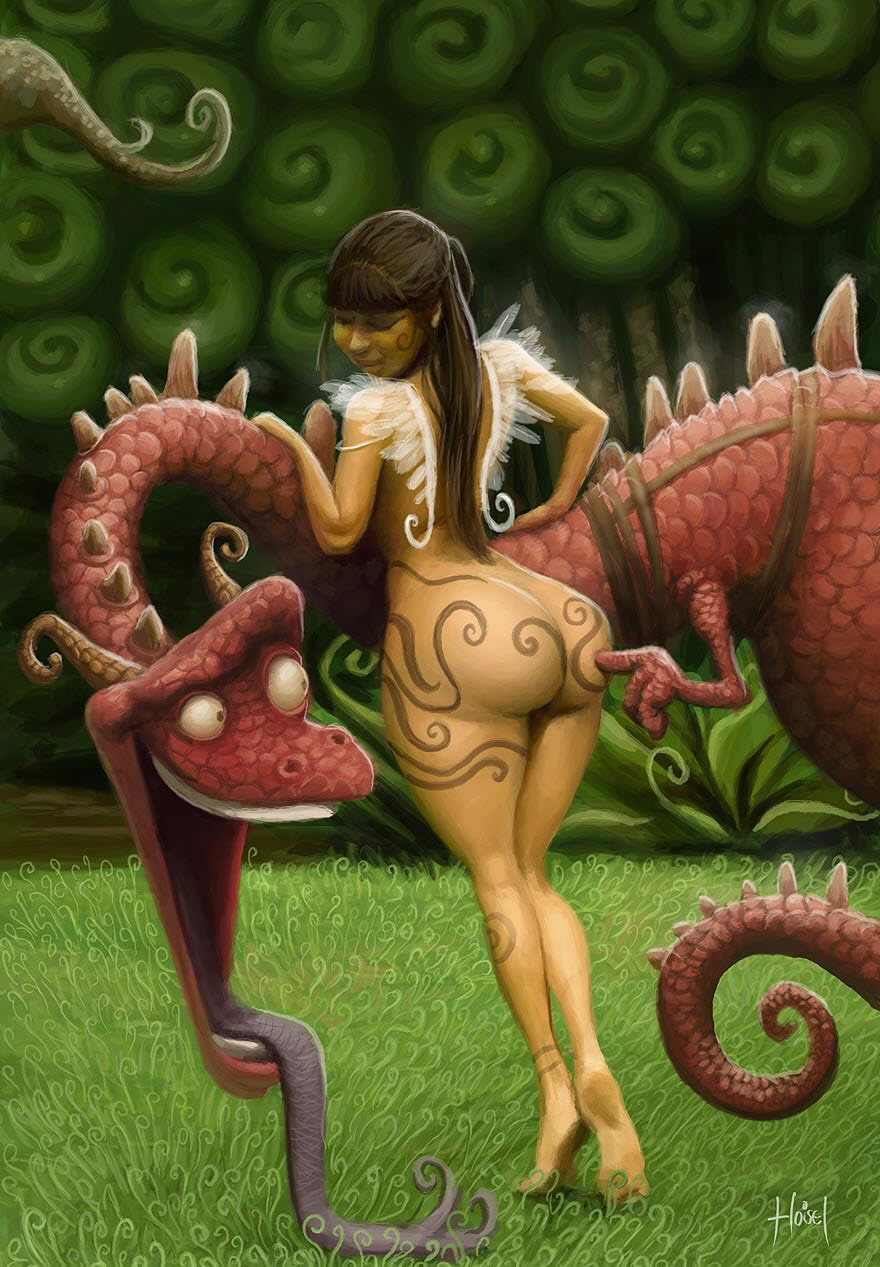 A Strange on the Beach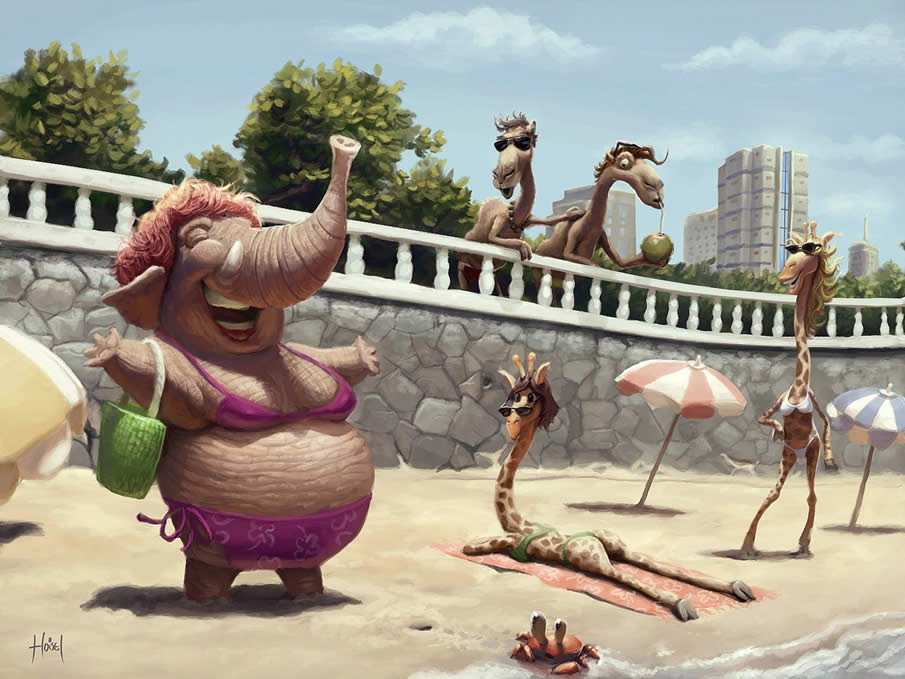 Bee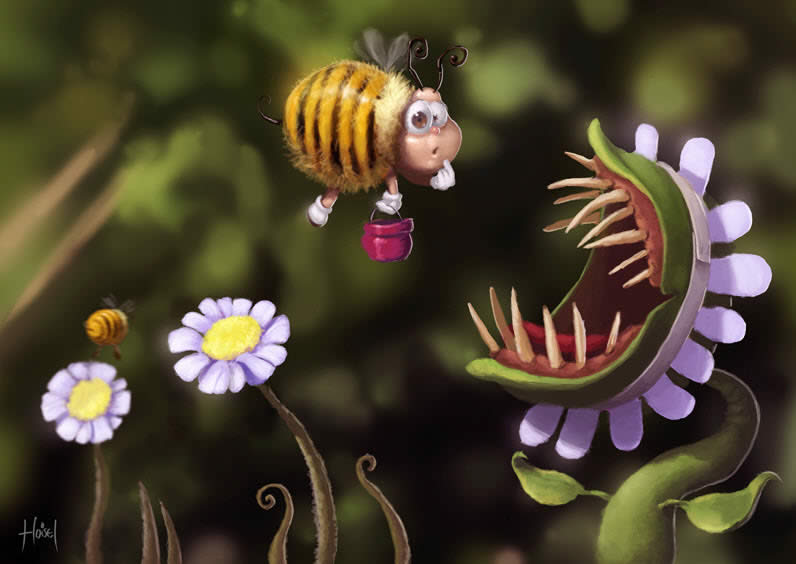 Turista!