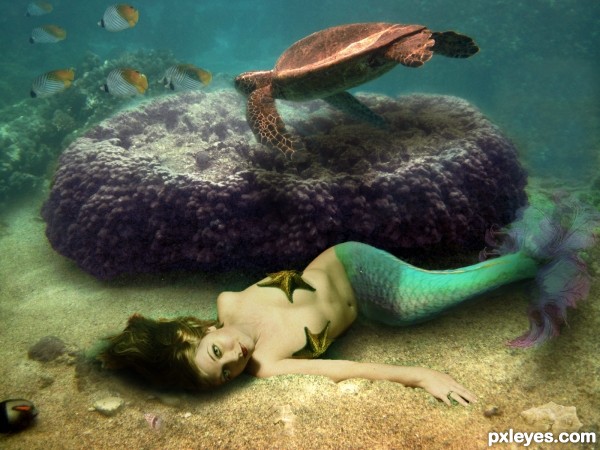 The only images I used that was not my own are the seashells which are credited to Emma-Frost-Stock and the Starfish provided by Pxleyes.
The other six images were mine. The end of her tail was a fractal I created in Apophysis.

*Update: I attempted to add adjustments offered by jawshoewah and greymval and Erathion.
I added several layers of colors to fix the overall feel of the image. Very curious to get more opinions.