Shichigoro-Shingo is a Japanese illustrator, working as a freelancer. His illustrations have a particular feel, combining goth looks, futuristic feels of metal and screws, with nature elements, such as animals and plants.
Although he doesn't use advanced software, as he declared himself, only an old version of Photoshop, the artwork looks very professional and detailed, emphasizing the natural talents and many hours of practice.
The following showcase will illustrate 40 of his fascinating works, proving the above mentioned.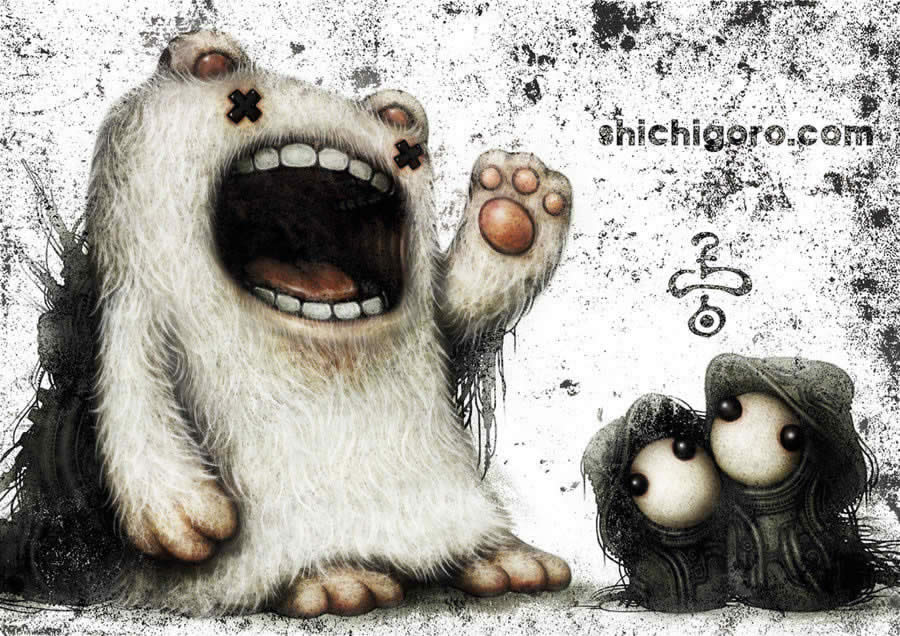 "Kuma-Kinocom"
Q: Hello Shichigoro! Welcome to pxleyes.com community. Please let us know who the person behind the artist is.
A:
I'm Shichigoro-Shingo, a freelance Illustrator working and living in Japan. "Shichigoro" is actually the name of the group formed by me and my partner.
I quit my last job a few years ago and ever since I'm drawing a picture every day.
Q: Your illustrations seem to combine the technology with the traditional subjects, such as metal birds… Where do you get your inspiration from?
A:
I am inspired by many Japanese manga creations and authors, like Katsuhiro Ootomo and Katsuya Terada, some movies, such as Jean-Pierre Jeune and Jan Svankmajer, and several artworks from Brian Despain and Pierre Matter.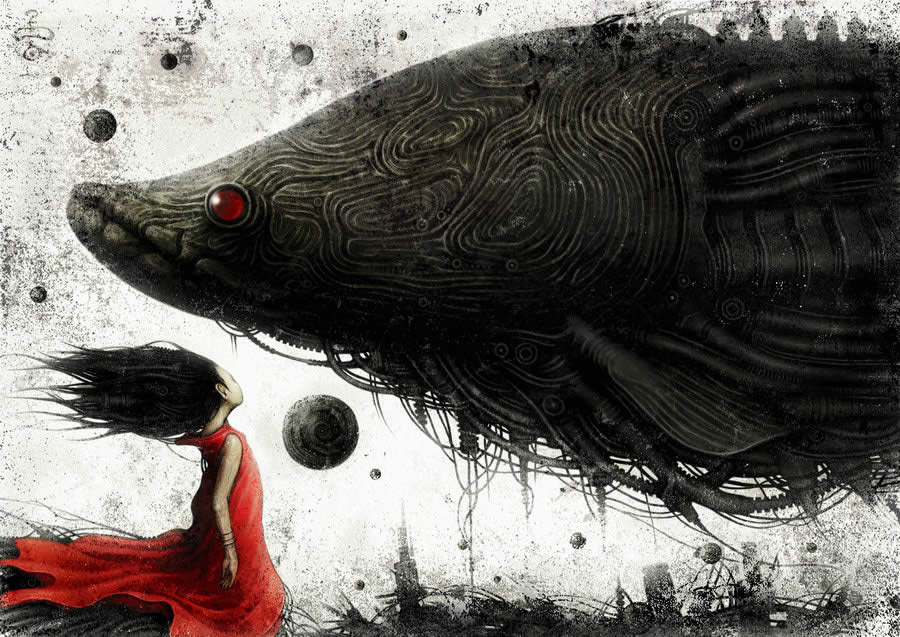 "Sakana-Kikai"
Q: What software do you use and how long does it take to complete such a creation?
A:
I'm only using Photoshop – an old version of it, because it is cheap and it works just fine for me artwork. I usually draw lines with a pen tablet and use a few texture for finishing the design.
On average, it takes 30 to 50 hours to complete a creation from start to finish.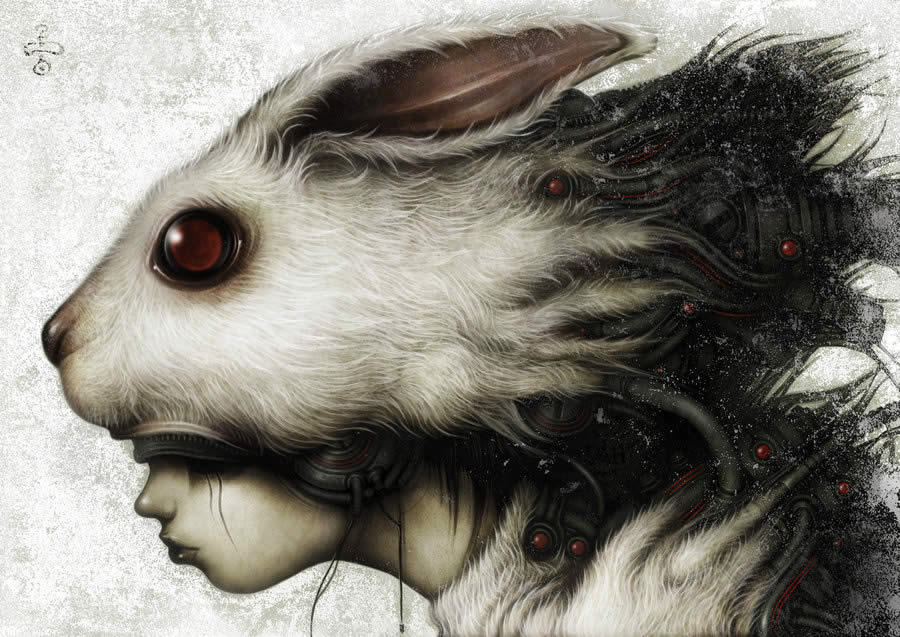 "Usagi-Kikai"
Q: Do you have any ongoing projects? Or a past one, that you are very proud of?
A:
I don't have ongoing projects, but I want to make an artbook and also I plan to try short animation, in the near future.
I don't have past projects that I'm very proud of, but I'm glad and honored that I was featured and was interviewed by some websites 🙂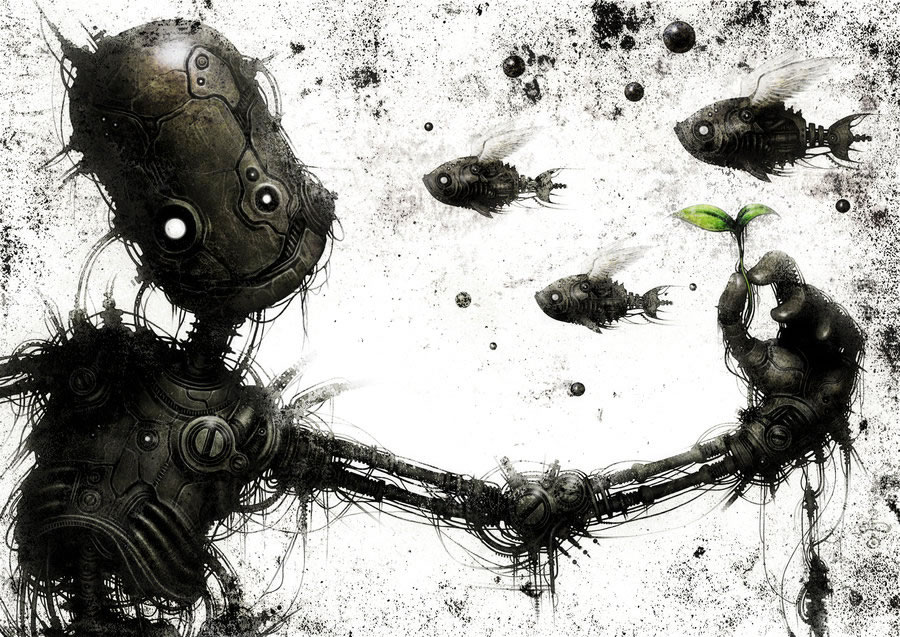 "Kikai to Wakaba"
Q: What other hobbies do you have?
A:
I enjoy movies, reading, viewing different artworks of other artists.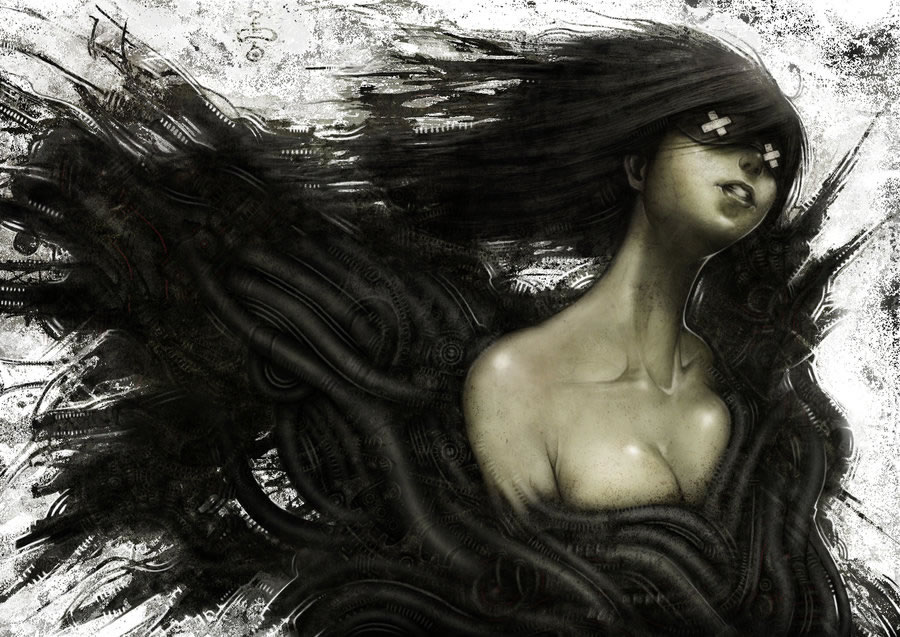 "Kami-Kaze-2"
Q: Please give a little piece of advice for the newbies just starting out in this field of art.
A:
I think… Have confidence in your own works, but never be fully satisfied with it! Learn to appreciate the artworks of other artists, and draw…draw a lot!
Kami-Kaze-3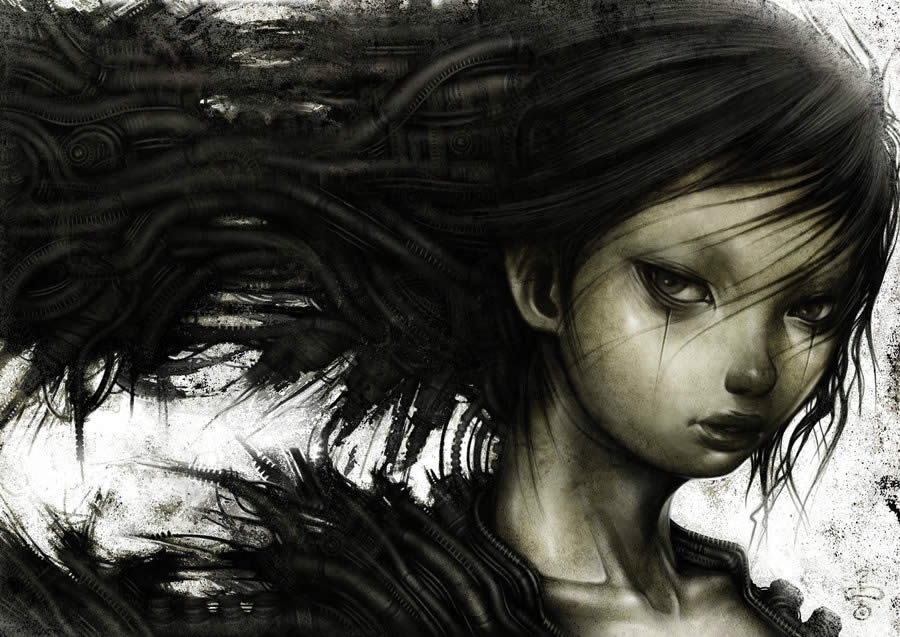 Panda-Kikai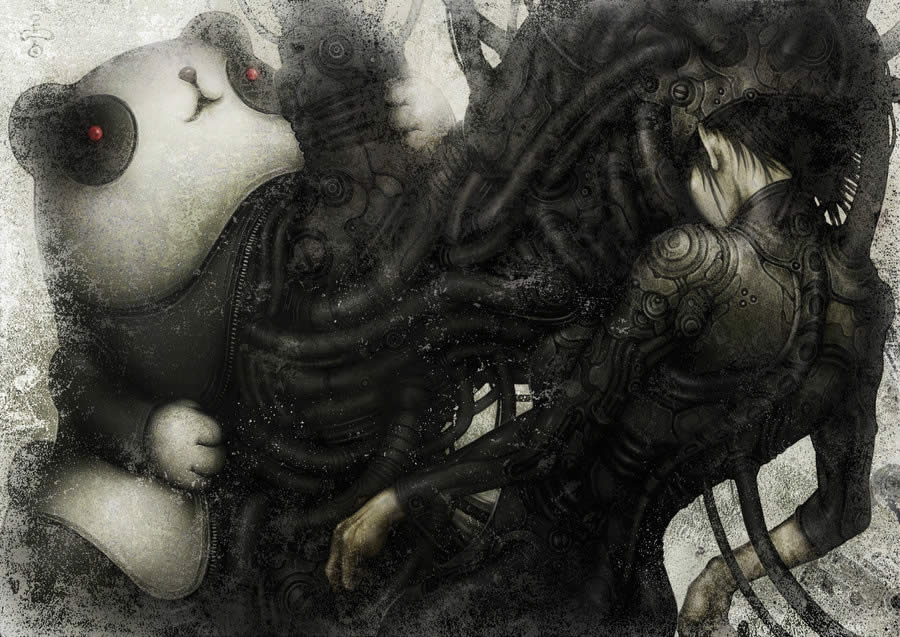 Lotus-Suisou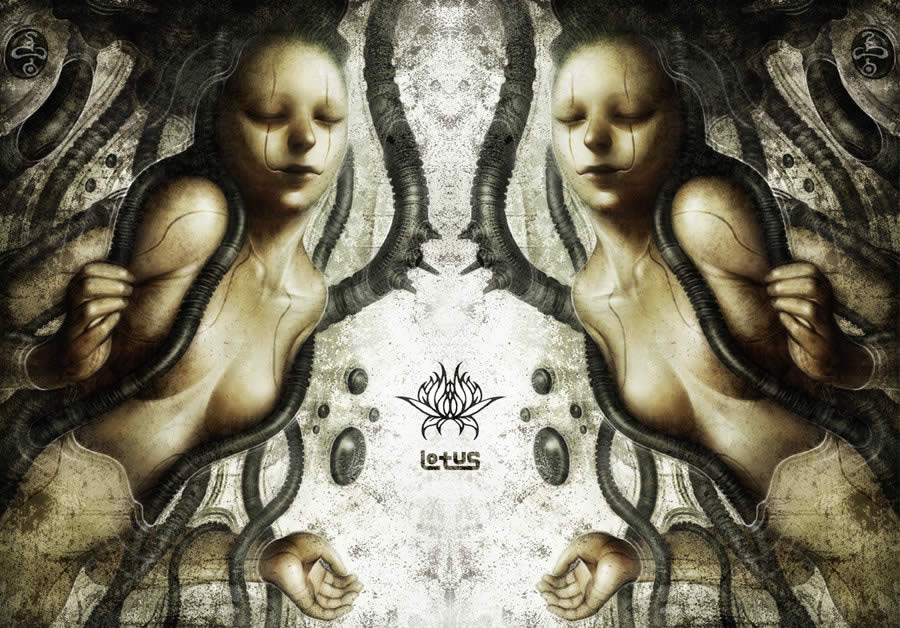 Red Line 1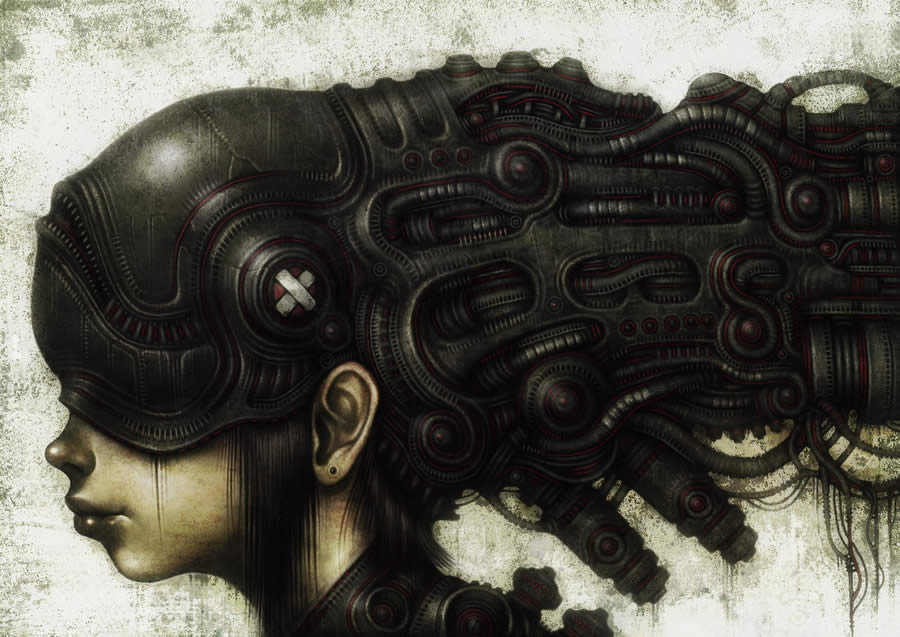 Red Line 2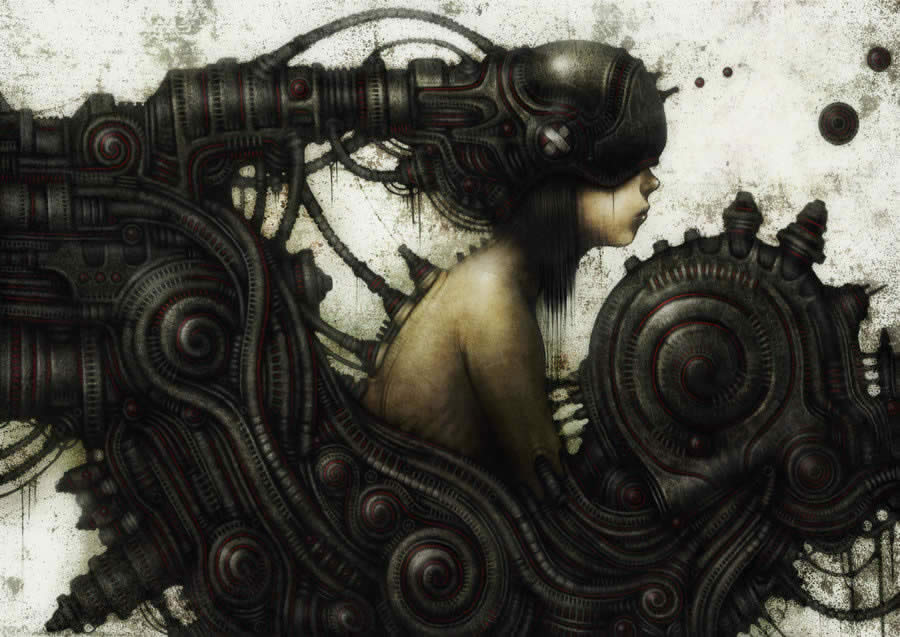 Red Line 3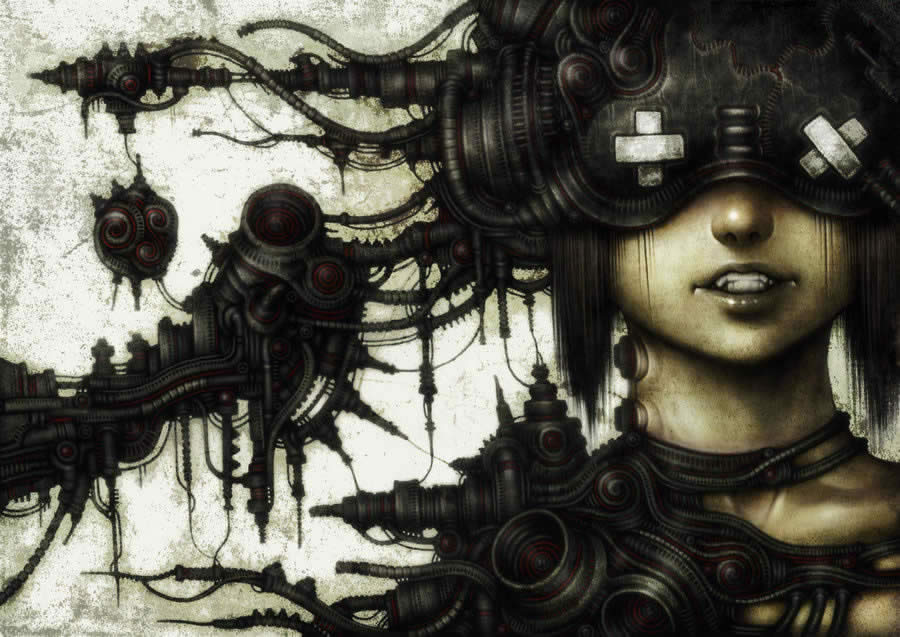 Coelacanth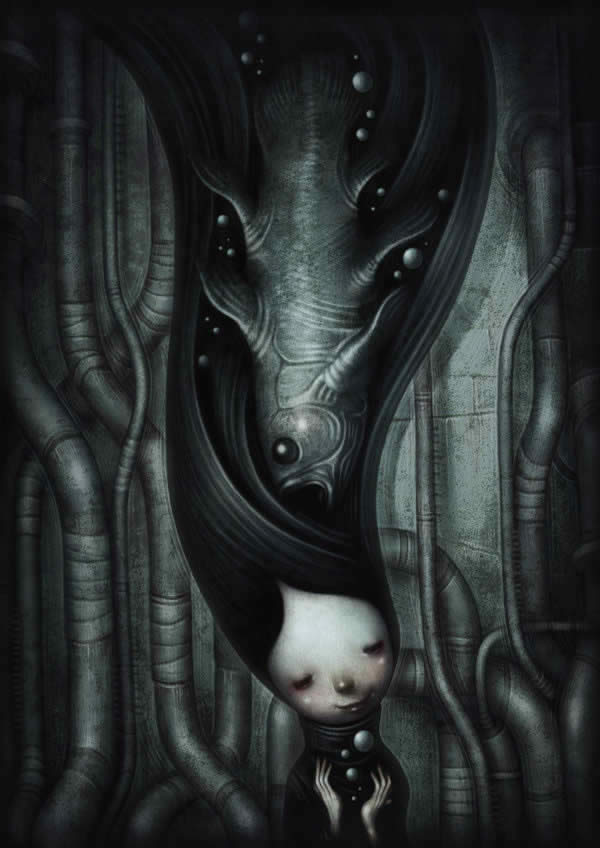 Fantasmagorias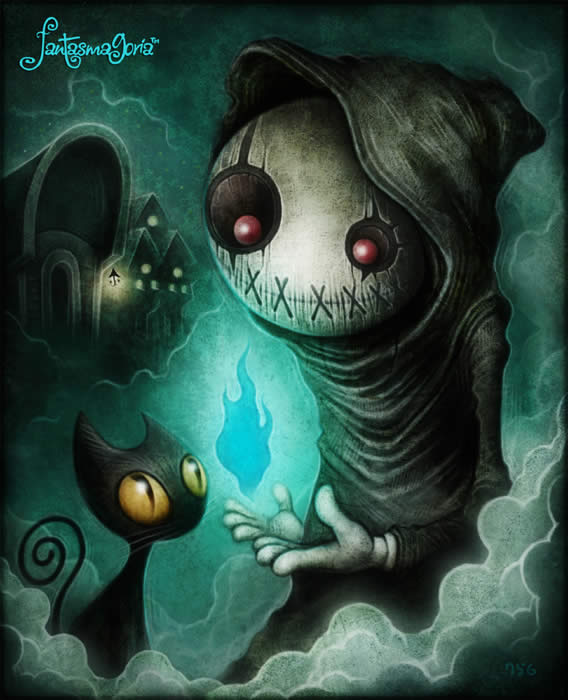 Children of Hope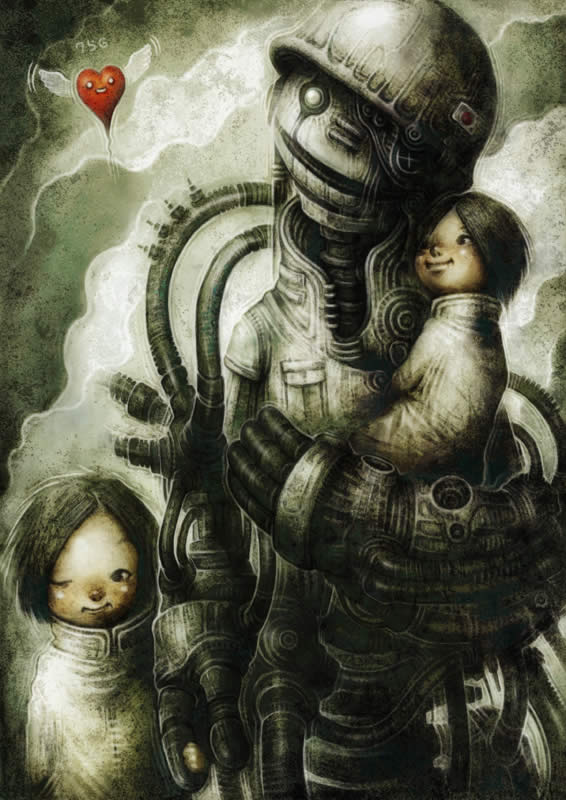 Usagi's Day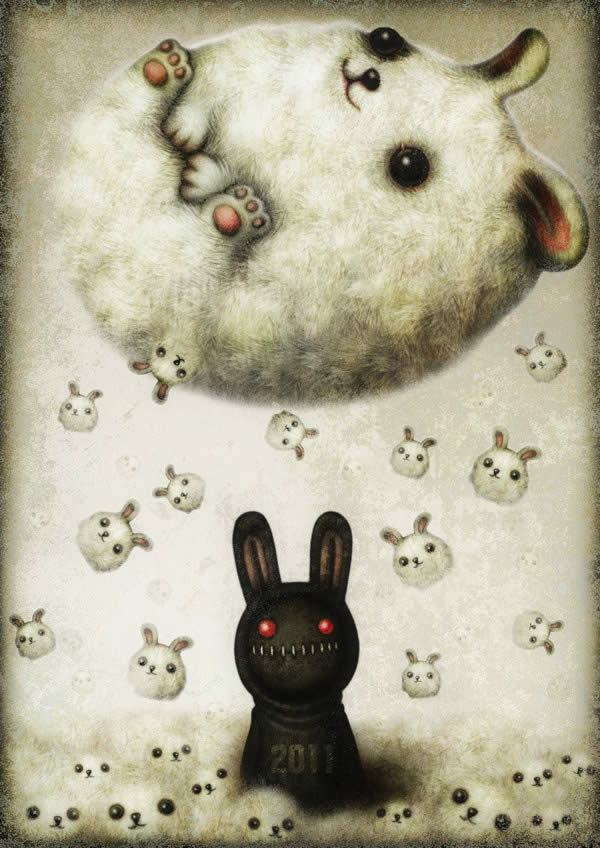 2011 Usagidosi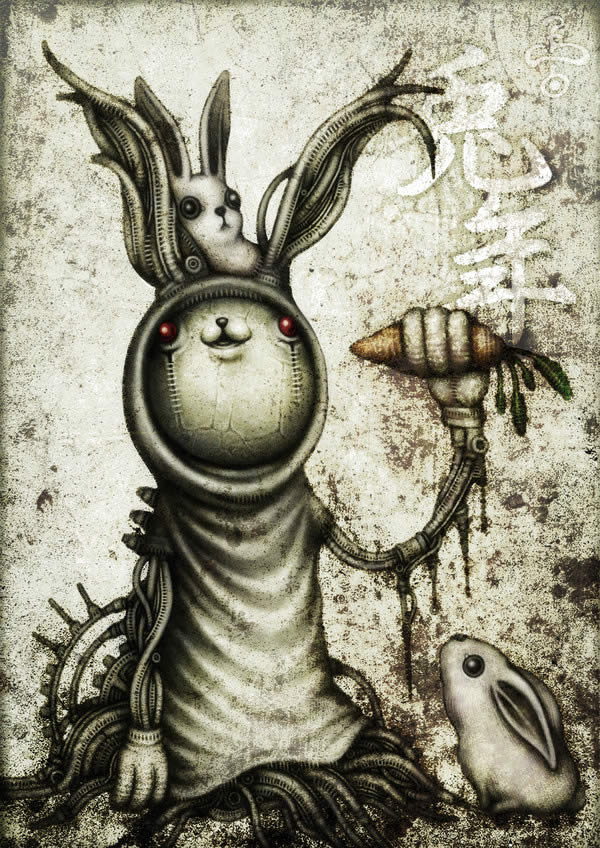 9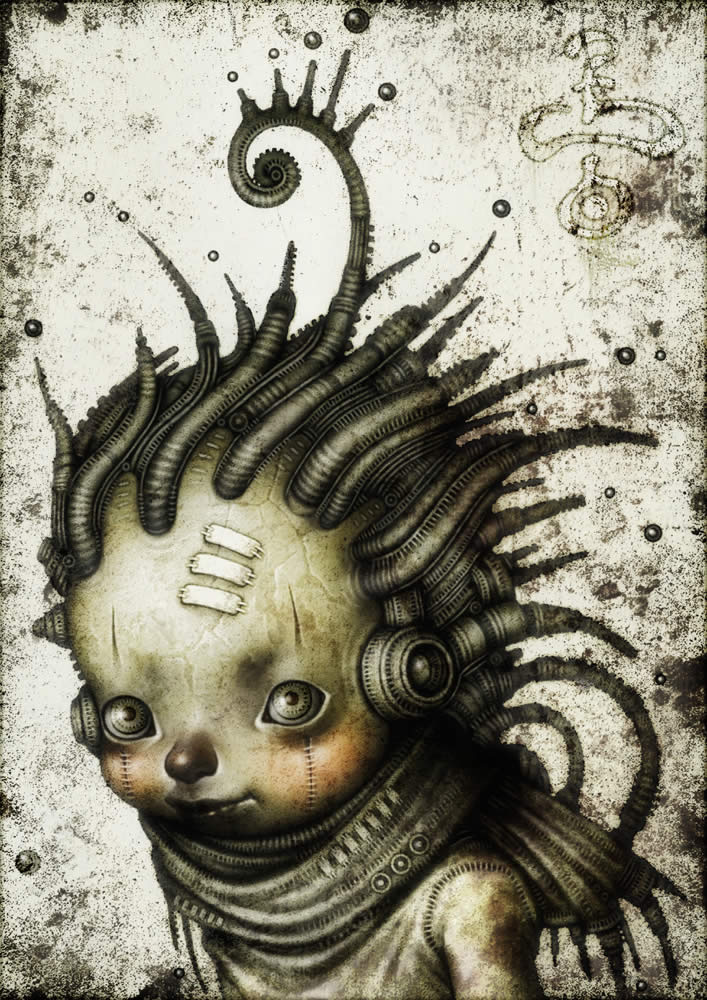 Chikakuni-Iru-Kimi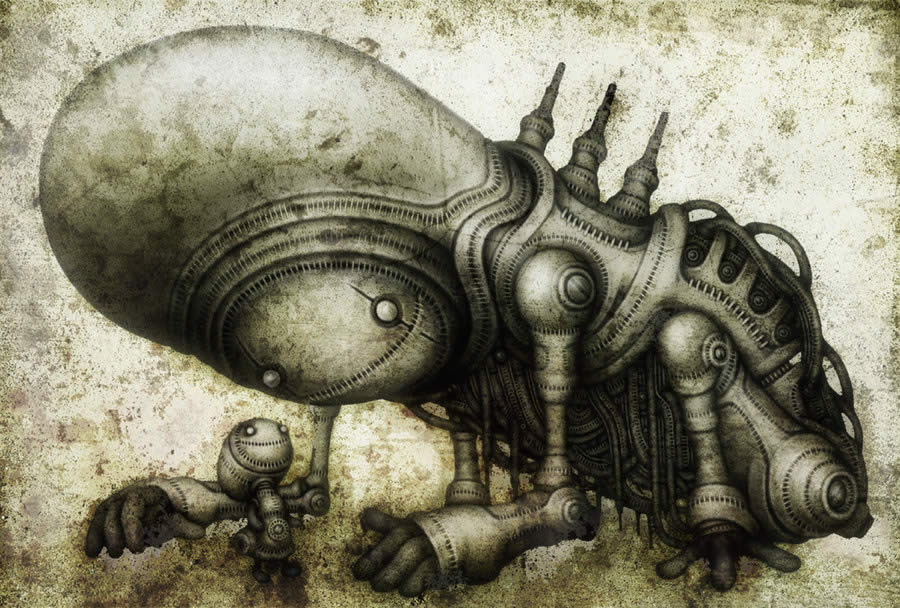 Usagi-Hito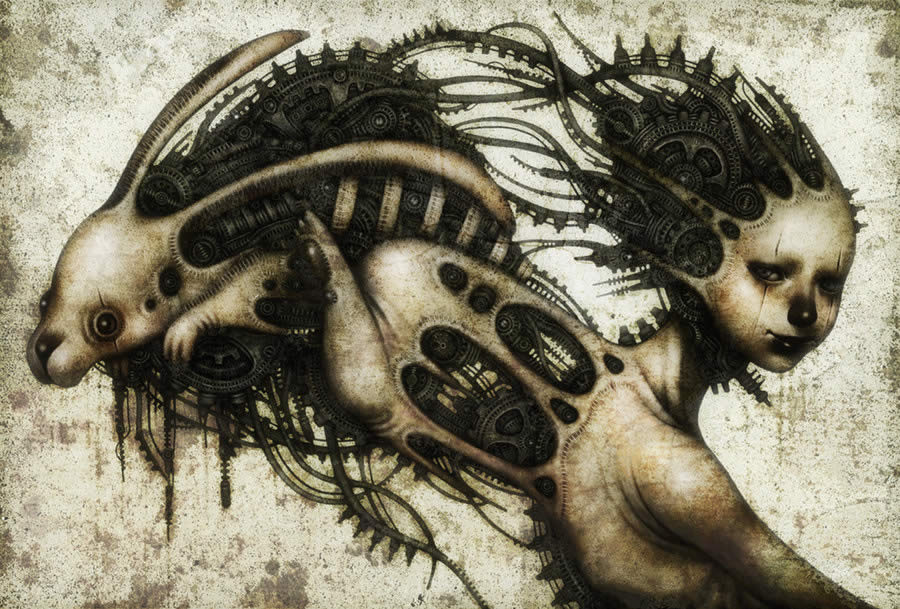 14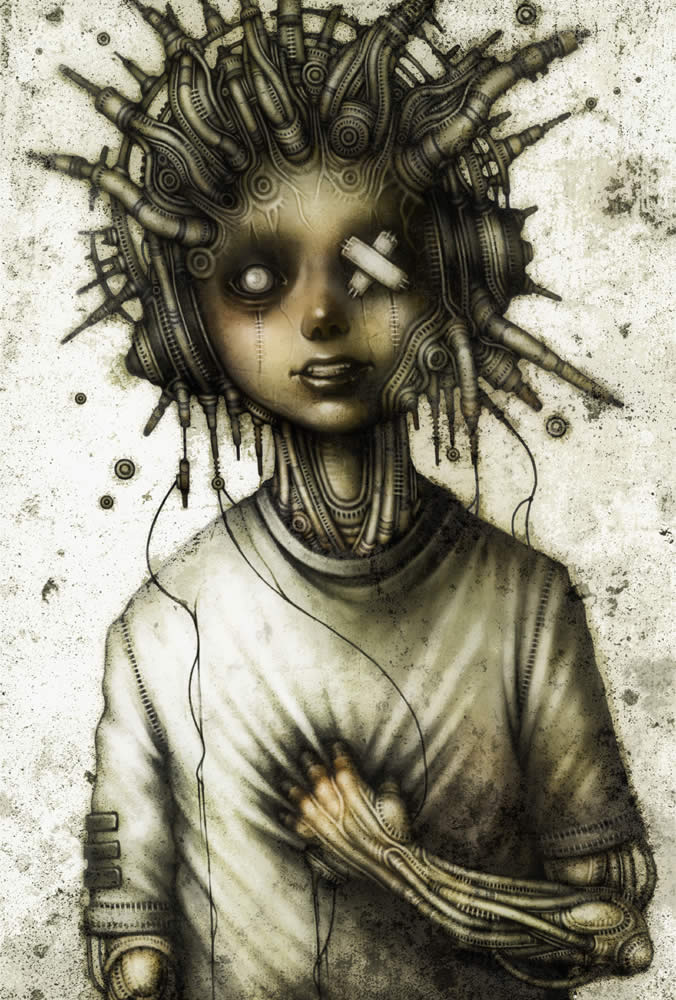 Ie-Kaiju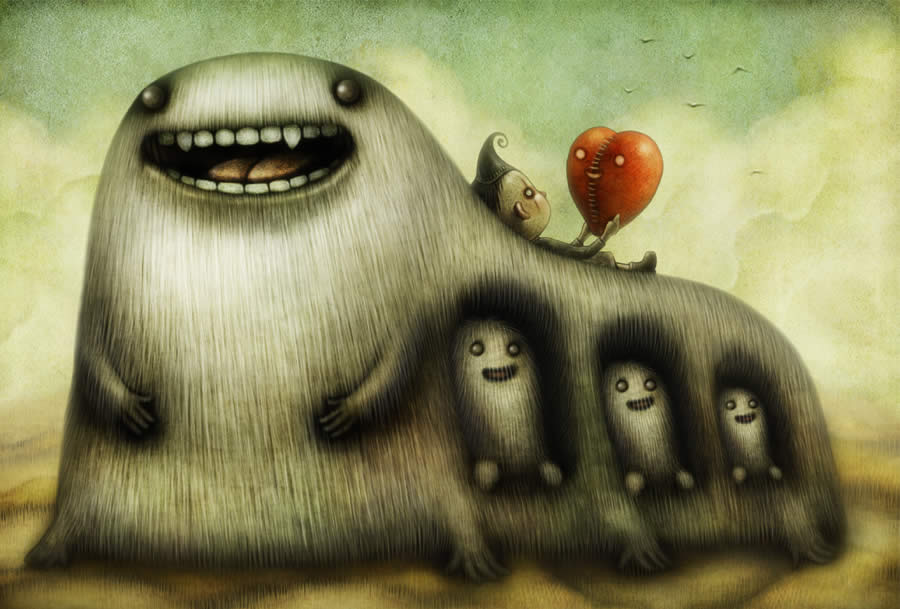 Heart-5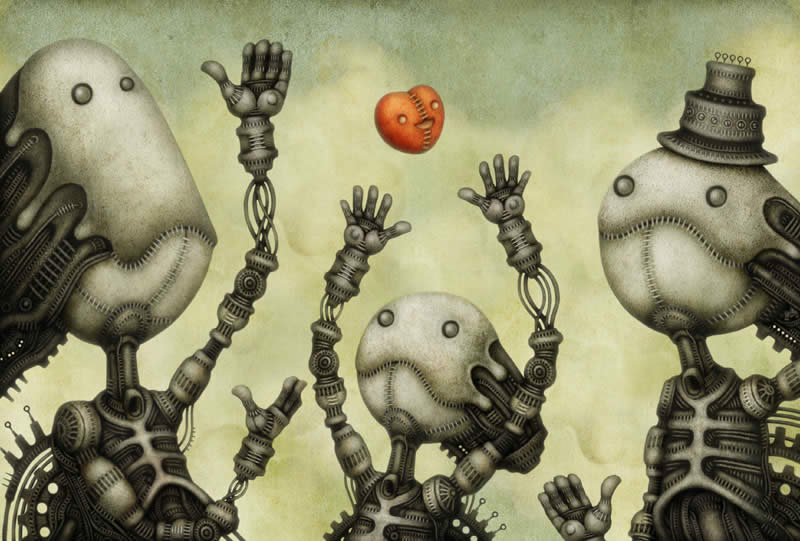 Kinocom's Day-02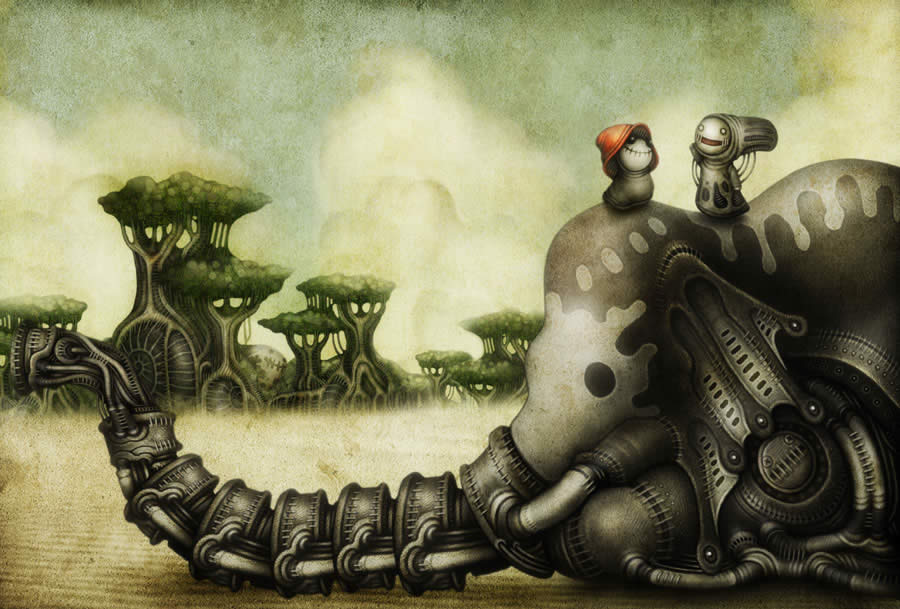 Kinocom's Day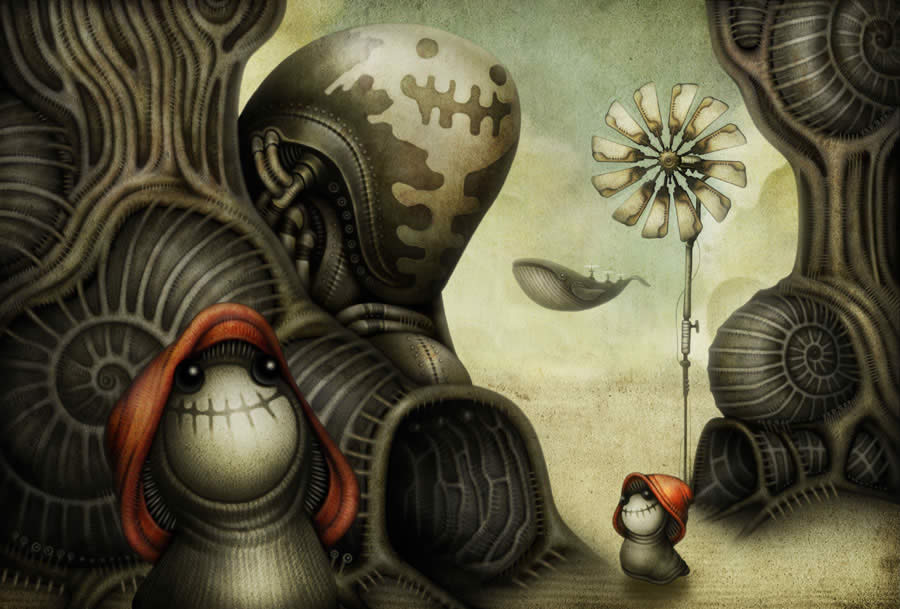 Kumo-Kaiju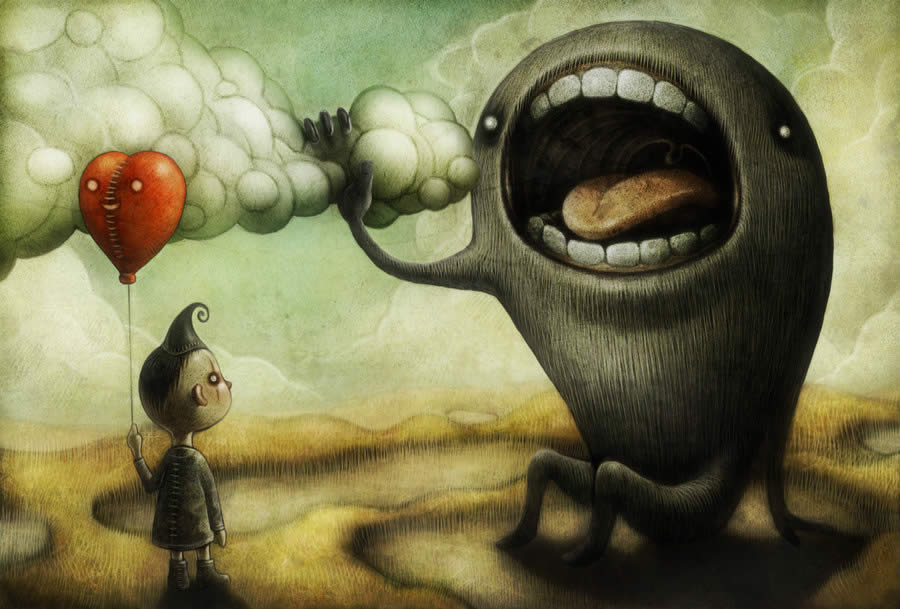 I Want…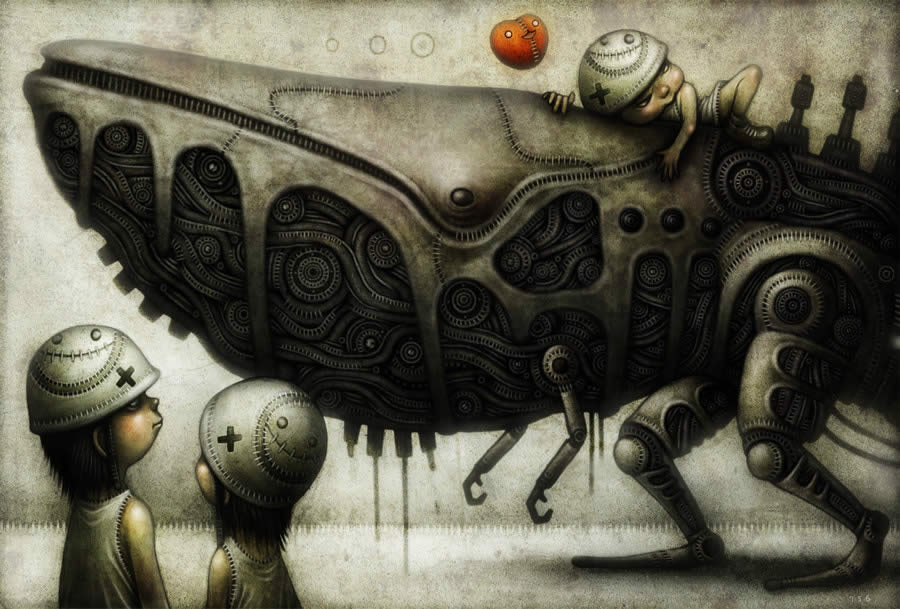 Ku-Ji-Ra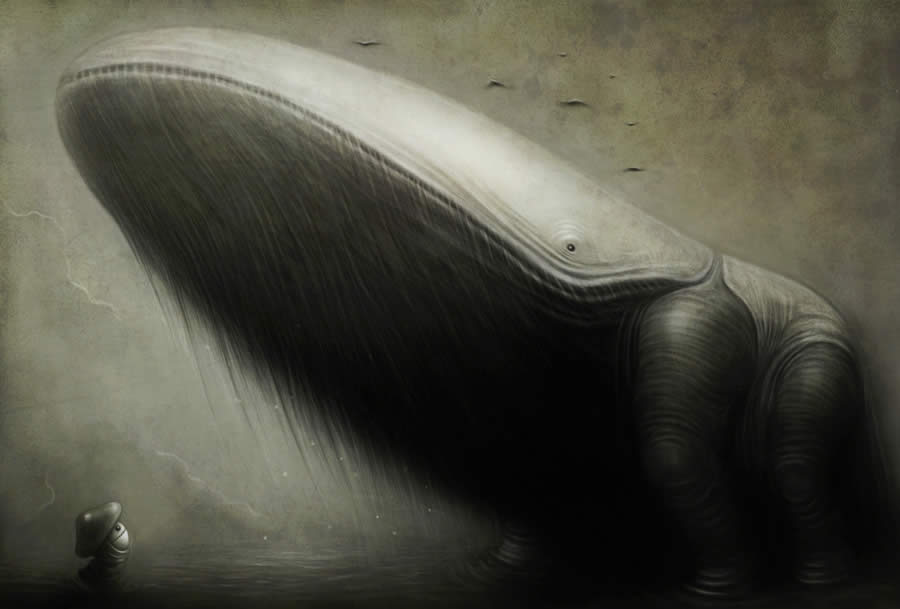 Give a Flower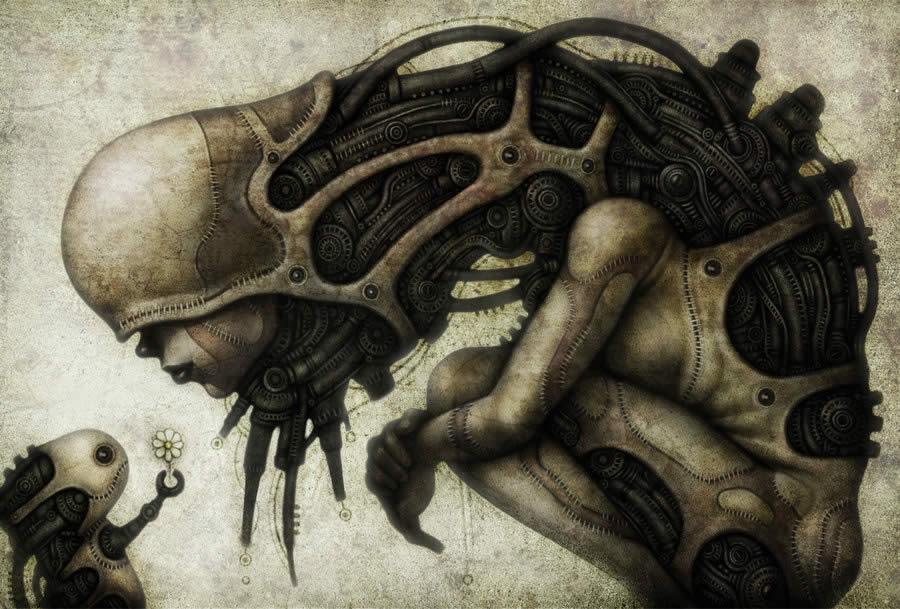 Line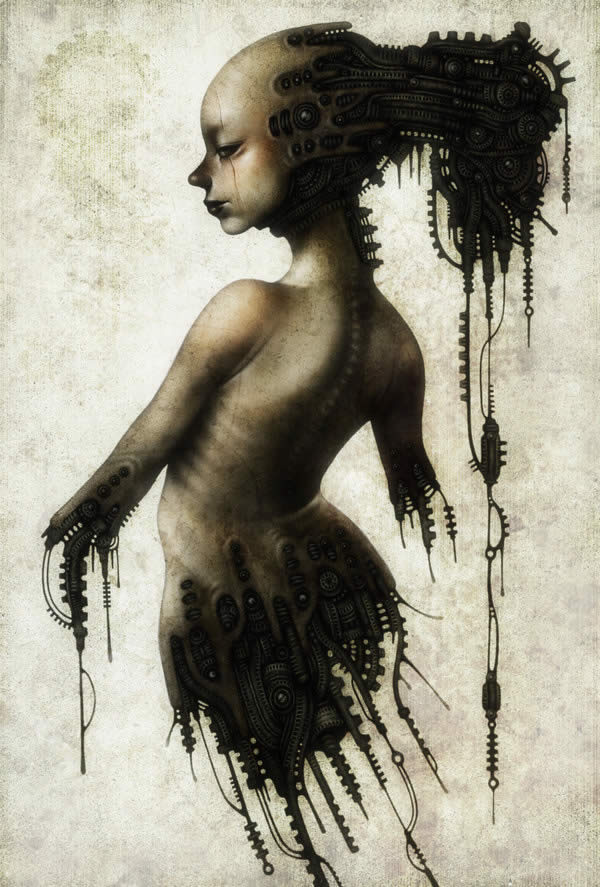 Tensi-Kikai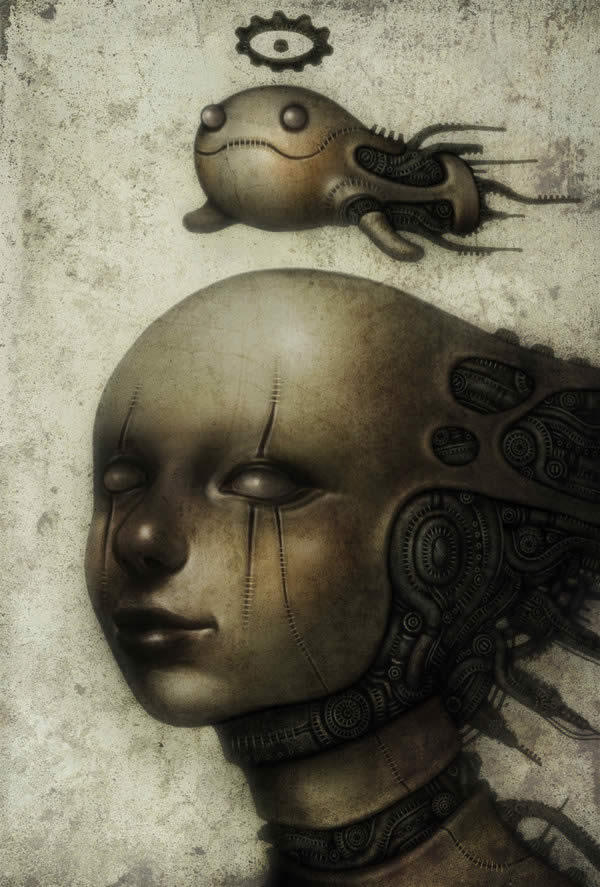 Franken-Kikai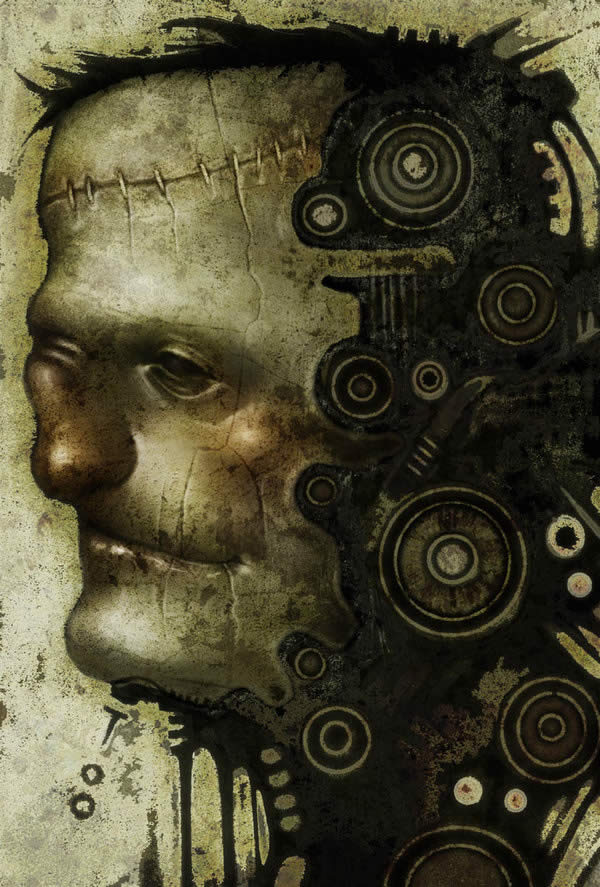 Air Cleaner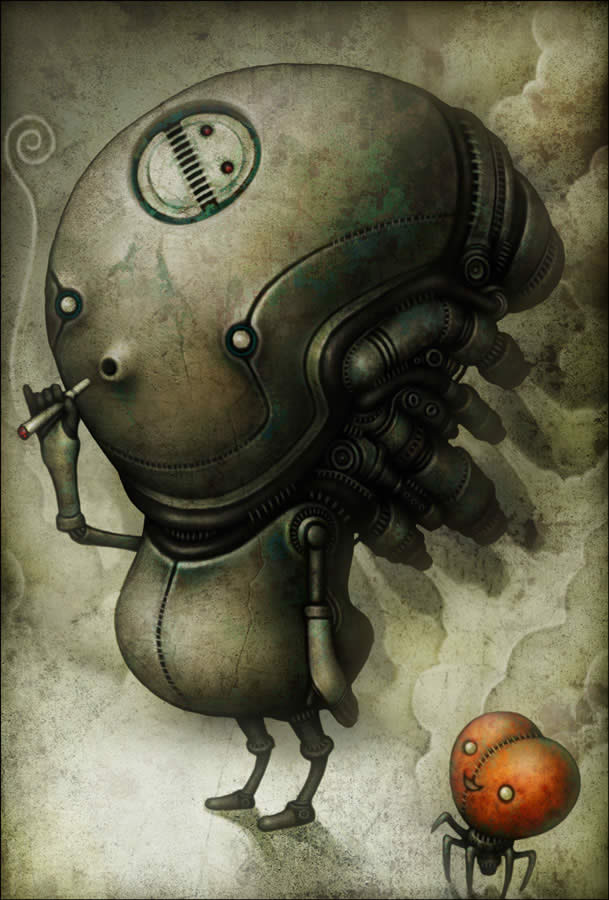 Kai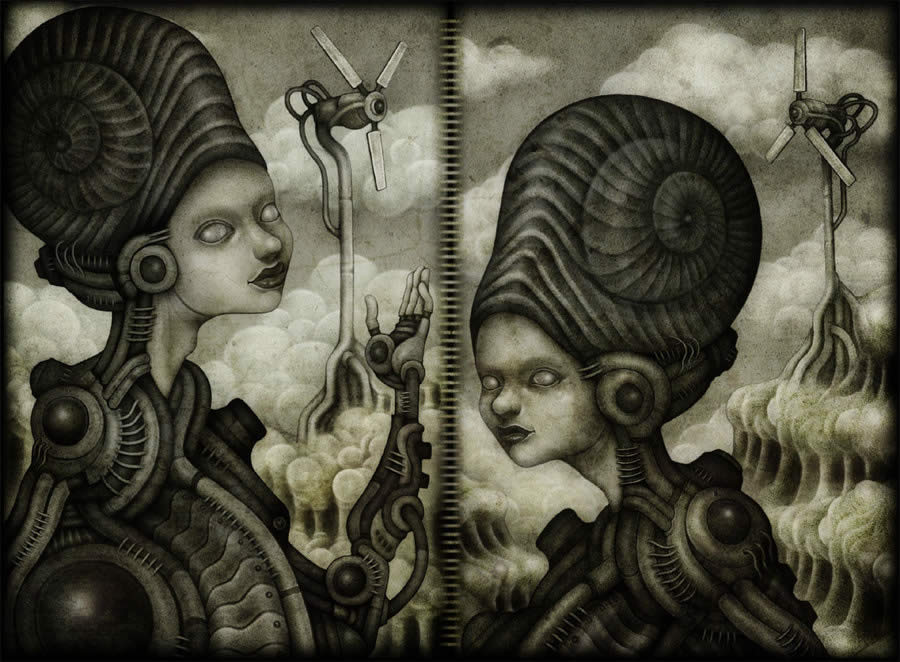 Hito-Kikai-3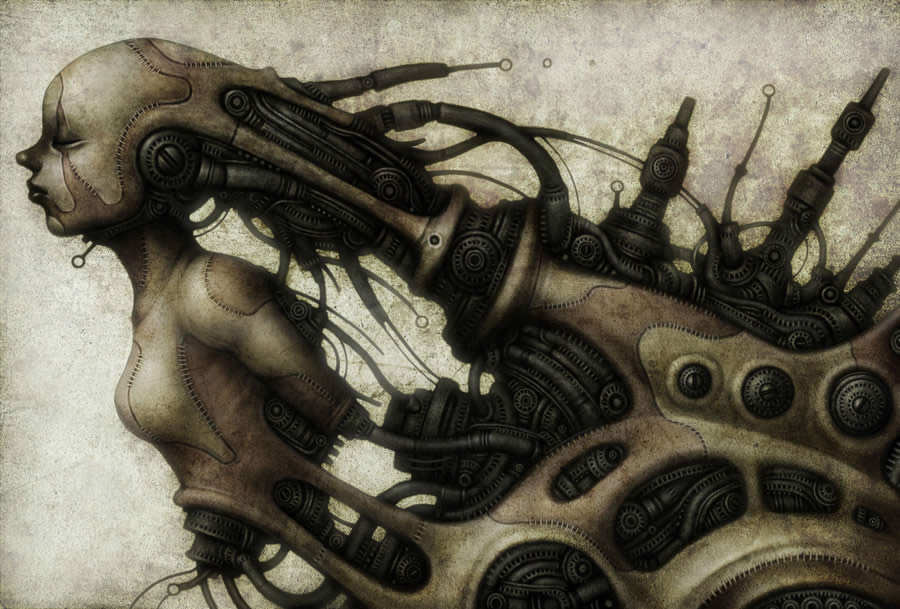 Roujin-Ki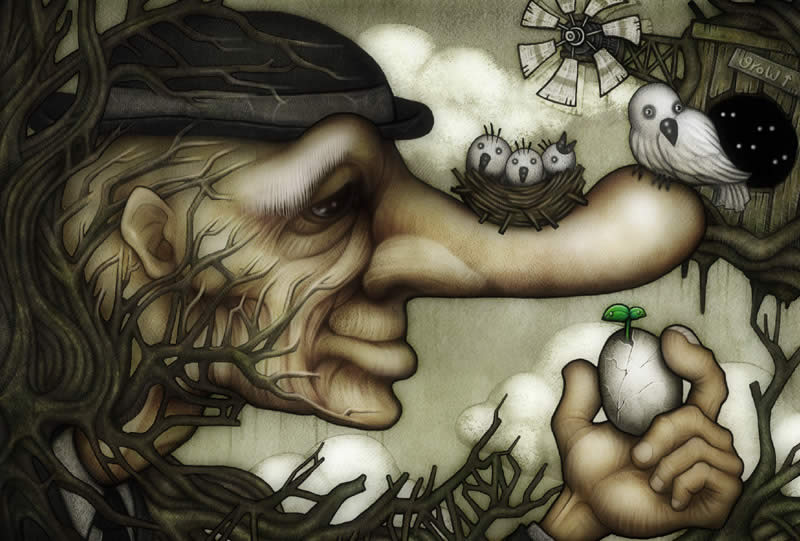 Hito-Kikai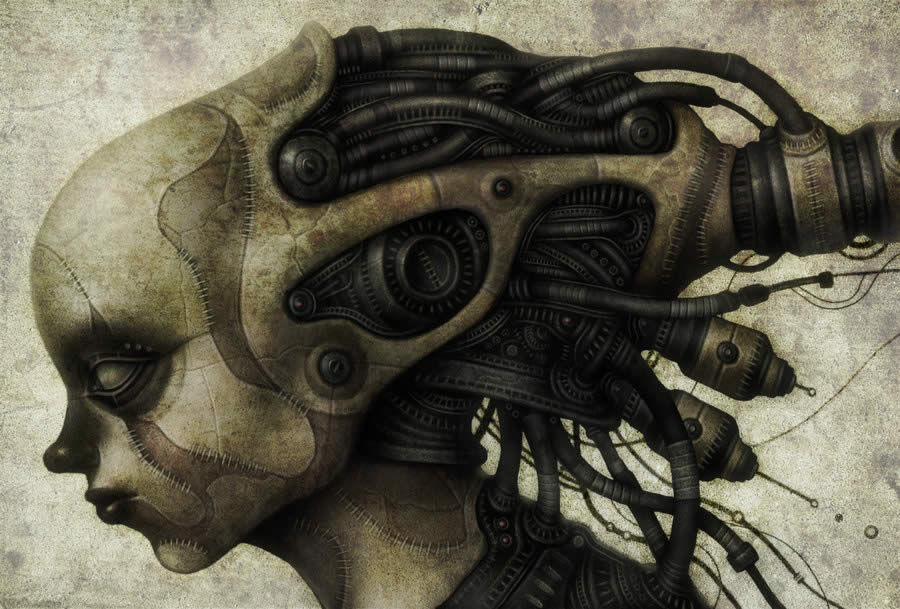 Heart-4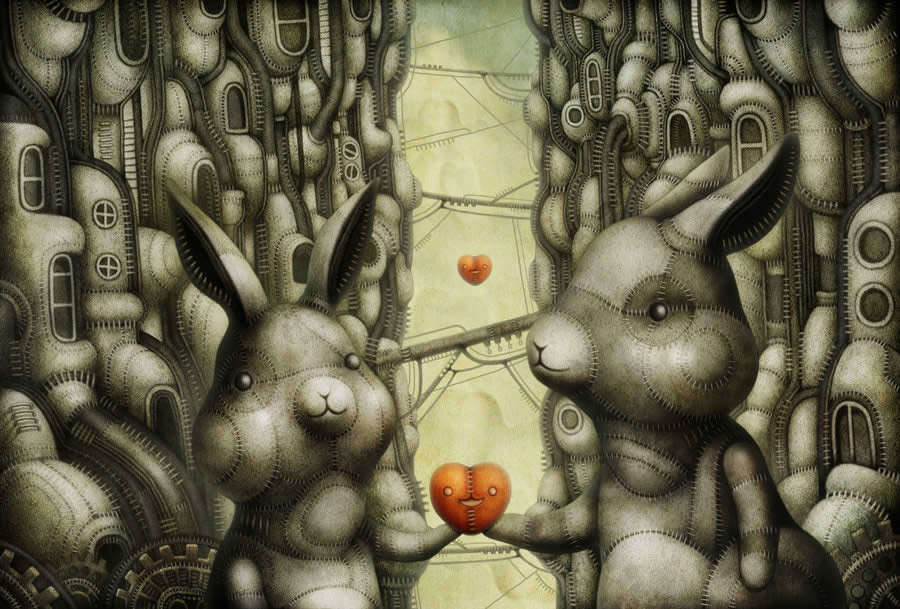 Heart-3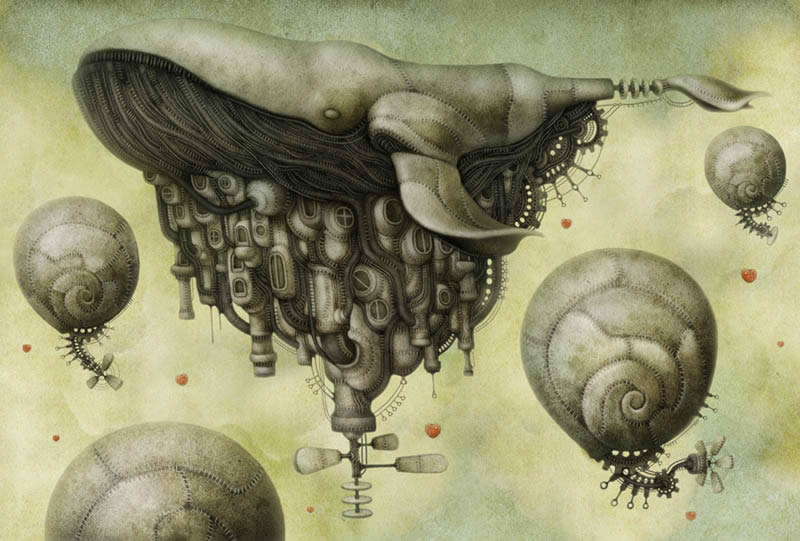 Heart-2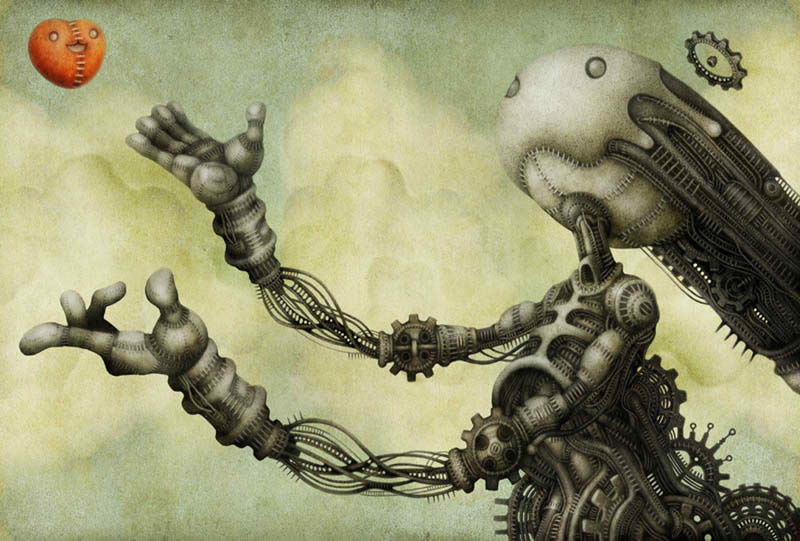 Heart-1