Los Angeles native Mike Stilkey has always been attracted to painting and drawing… not only on vintage paper, record covers and book pages, but directly on the books as well.
Using a mix of ink, colored pencil, paint and lacquer, Stilkey depicts a melancholic and at times a whimsical cast of characters inhabiting ambiguous spaces and narratives of fantasy and fairy tales. A lingering sense of loss and longing hints at emotional depth and draws the viewer into their introspective thrall with a mixture of capricious poetry, wit, and mystery.
His work is reminiscent of Weimar-era German expressionism and his style has been described by some as capturing features of artists ranging from Edward Gorey to Egon Schiele.
We have the honor today to present part of his original masterpieces, along with an exclusive interview he gave for pxleyes.com.
Q: Hello Mike! Welcome to PxlEyes community. Please allow us to know a few things about you.
A:
My name is Mike Stilkey. I was born in Los Angeles, CA, in 1975. I live and work here with my wife and our cats; Barney, Harold, Bella and Francis.
I am a painter who uses a multitude of materials for my work, including discarded books, canvas, wood panels, and record covers.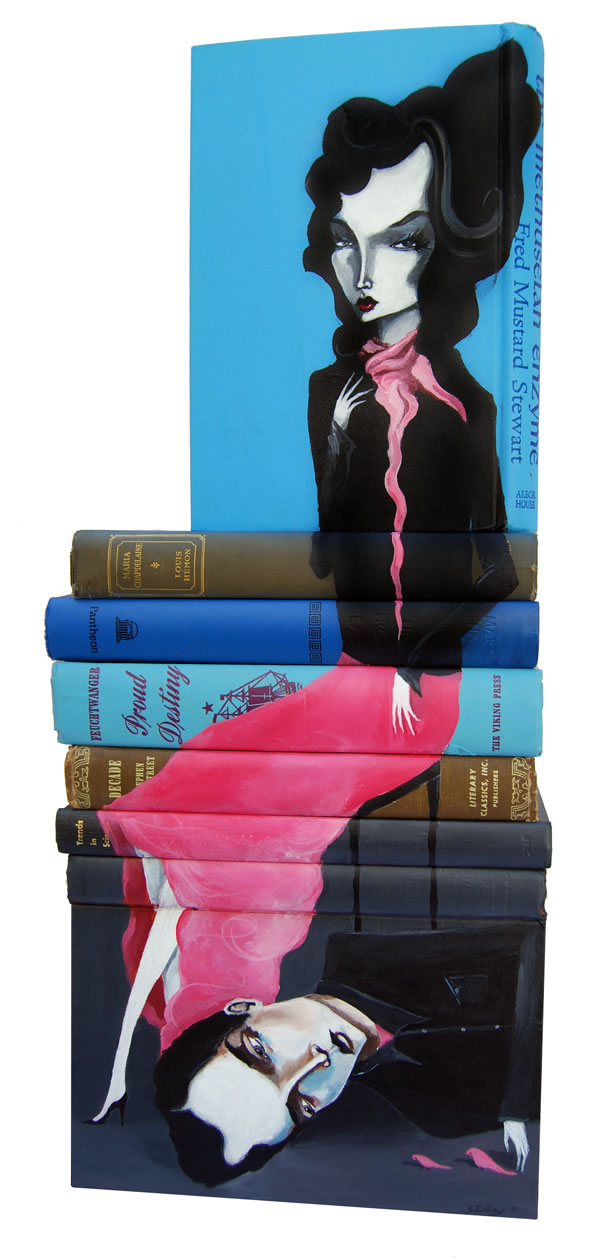 "Time and Time Again"
Q: We've found online your impressive and unique artwork. It's something we've never seen before, really impressive form of art. How did you come up with this idea?
A:
I assume you are referring to paintings I create on discarded books. When I first began making art, I was attracted to drawing on old or weathered book pages because they are not just plain white pieces of drawing paper.
Old book pages have character and history, which I find inspiring. Then I began painting on the book covers and all over the books, and eventually began stacking the books on each other and painting the spines.
This allowed me to make bigger pieces. As I started to make larger scale pieces, it became important to me to reuse discarded books in my art to give them a second life.
After some of my first book sculptures were displayed at BLK/MRKT Gallery in Culver City, CA, I was approached by the director of Rice Gallery in Houston, TX. She asked me to create a larger scale installation for their space.
To date, that is the largest piece I've created; it consisted of over 5,000 books and measured 16 by 44 feet. Last year, I was asked by Hurley to do something similar.
That installation consisted of about 4,000 unwanted books which were donated by local libraries. Part of the piece is now a permanent installation at Laguna Beach High School in CA.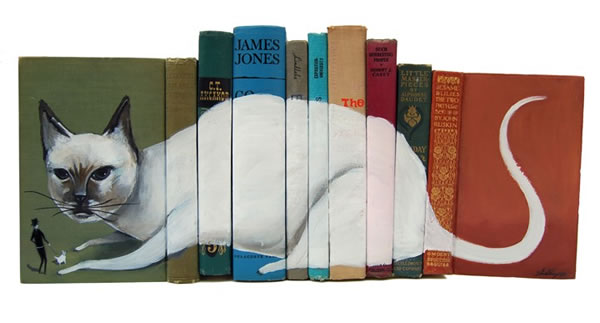 "Man Wanders into Precarious Situation"
Q: Why paint on books? Can/do you also paint on canvas?
A:
As Kindles have become more popular and there are now downloadable forms of literature, books are going the way of the vinyl record. They are starting to become obsolete.
I enjoy memorializing them in my work and giving them a new life. Otherwise, they would just be thrown out or pulped. I also paint on canvas, wood panels, record covers, and many other materials.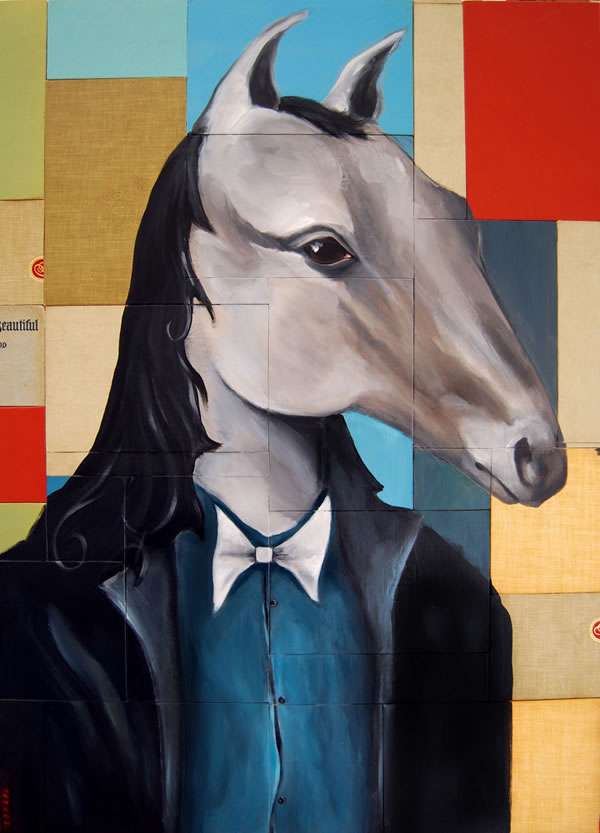 "Distinguished"
Q: Do you have any ongoing projects at the moment?
A:
I have two solo exhibitions scheduled for 2011; one in March at Gilman Contemporary Gallery in Ketchum, ID, and another in the fall at LeBasse Projects in Culver City, CA.
I am also participating in several group shows, auctions, and other events.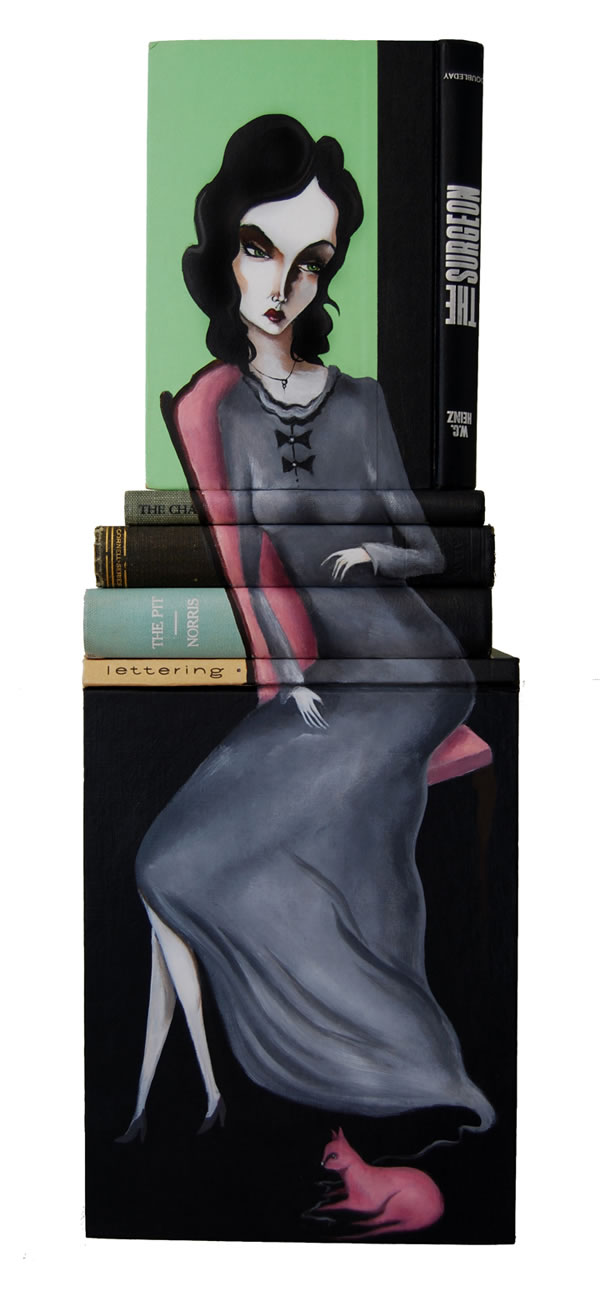 "Becoming Undone"
Q: Are you a full time artist or do you have other job(s) too?
A:
I am a full time artist. About six or seven years ago, I decided to quit my job and never work for anyone else again. I donated my car (which was a really bad idea, by the way) to a charity organization and used my bicycle as my primary form of transportation.
For a few years, I was a co-owner of an art framing business, but decided to close that about 3 years ago. Now I can concentrate solely on my art.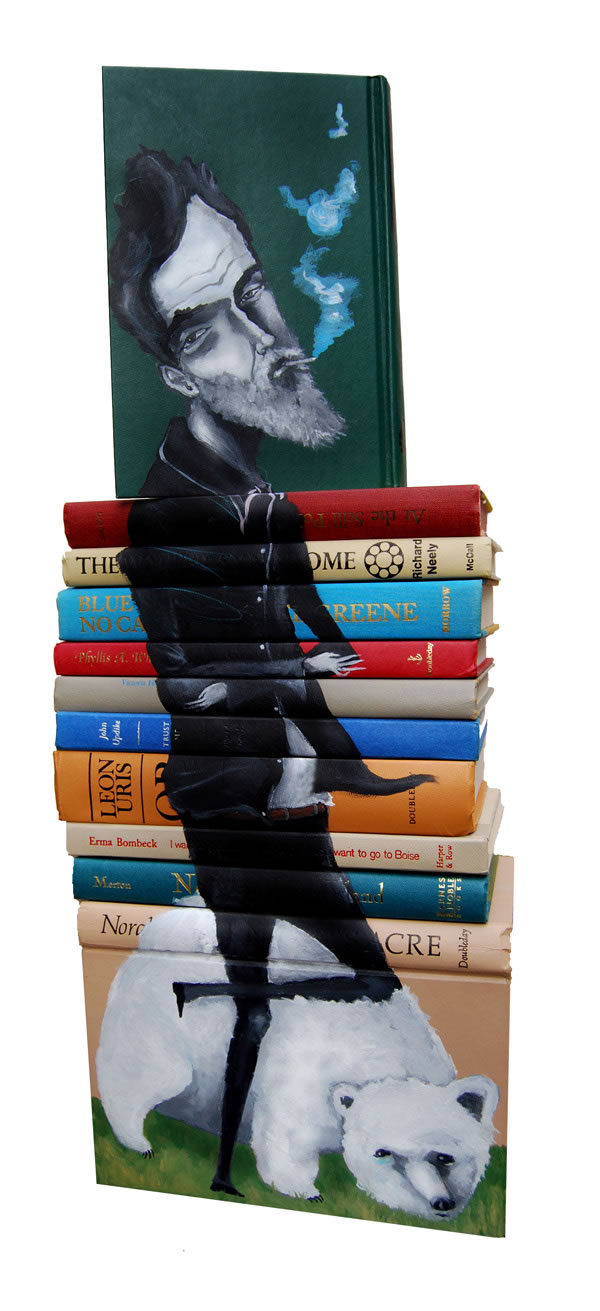 "Johnny Handsome"
Q: Please talk about the theme used in "Book Sculptures" series, the feelings you want to transmit to the large public.
A:
Each of my book sculptures is an individual piece and doesn't necessarily share a common theme with other pieces I create. In general, they are an expression of my wry sense of humor.
I am interested in exploring the relationship between humans and animals and portraying imagined situations depicting them as characters. Many of my pieces incorporate anthropomorphic creatures, such as horses playing guitars, boxing pigeons, and elephants playing pianos.
Q: Any advice for the artists that want to differentiate themselves through art? 🙂
A:
I always recommend that new artists do exactly what they want to do. Don't try to emulate other artists; find your own voice and style and don't look back.
Elephant Relaxing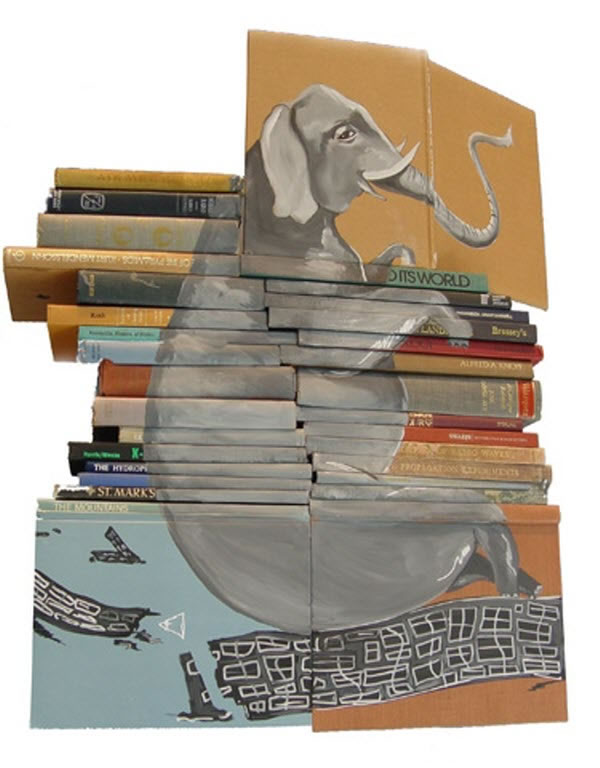 Far from Customary Skies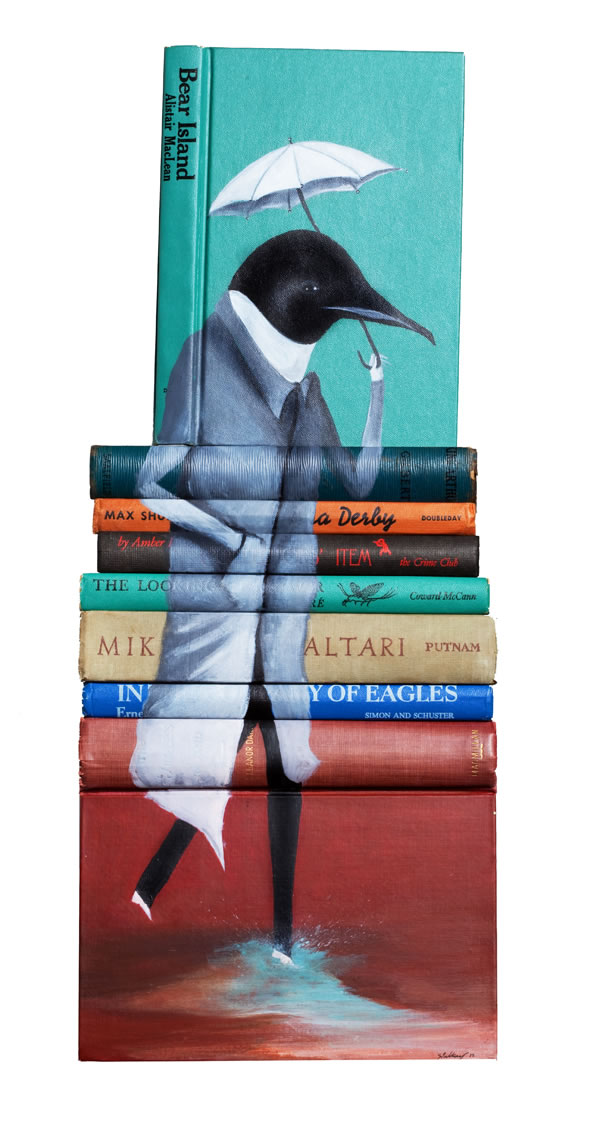 Grey Cat Creeping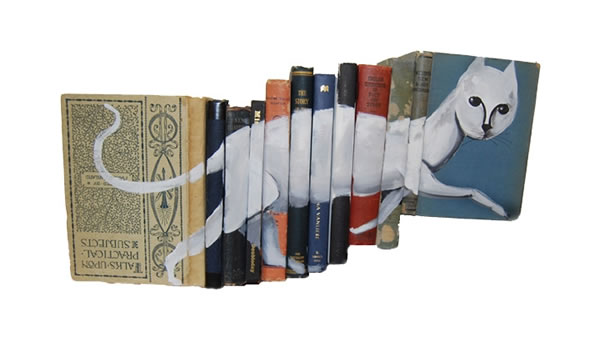 Hurley – Space Gallery1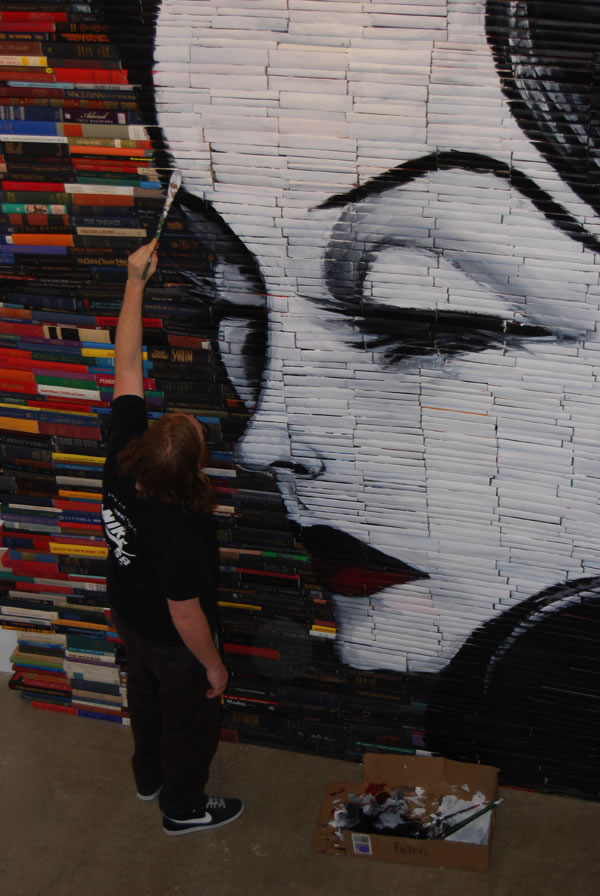 Hurley – Space Gallery2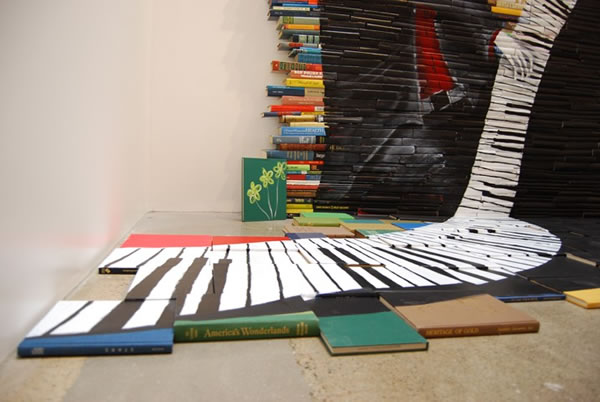 Hurley – Space Gallery3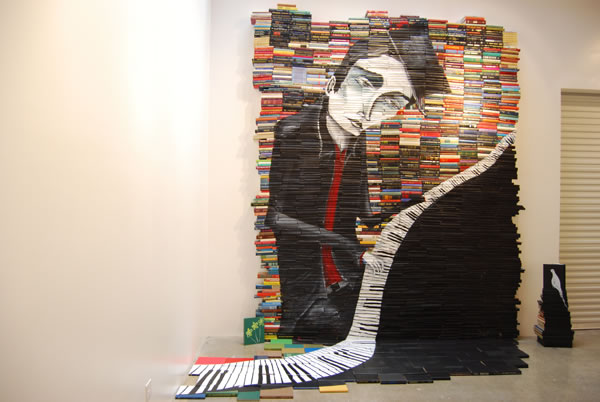 Nike Hurley 225 Store in Laguna Beach CA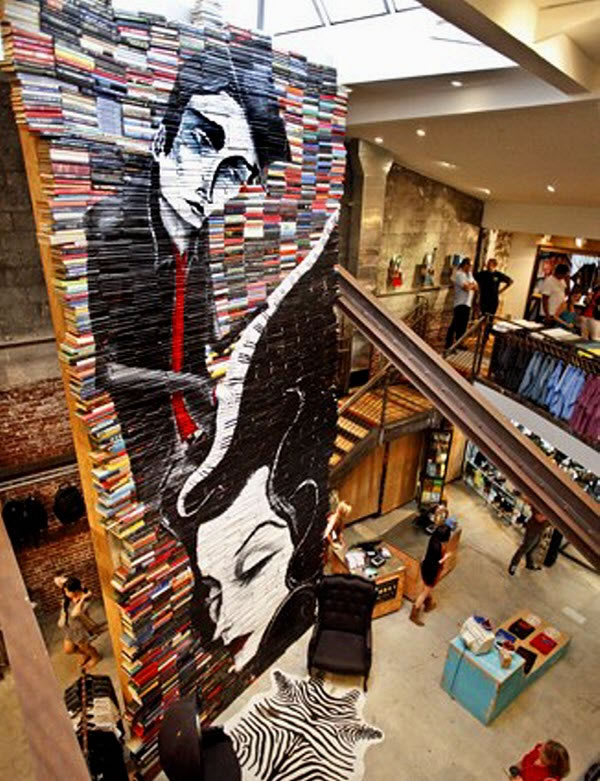 Kinsey/DesForges Gallery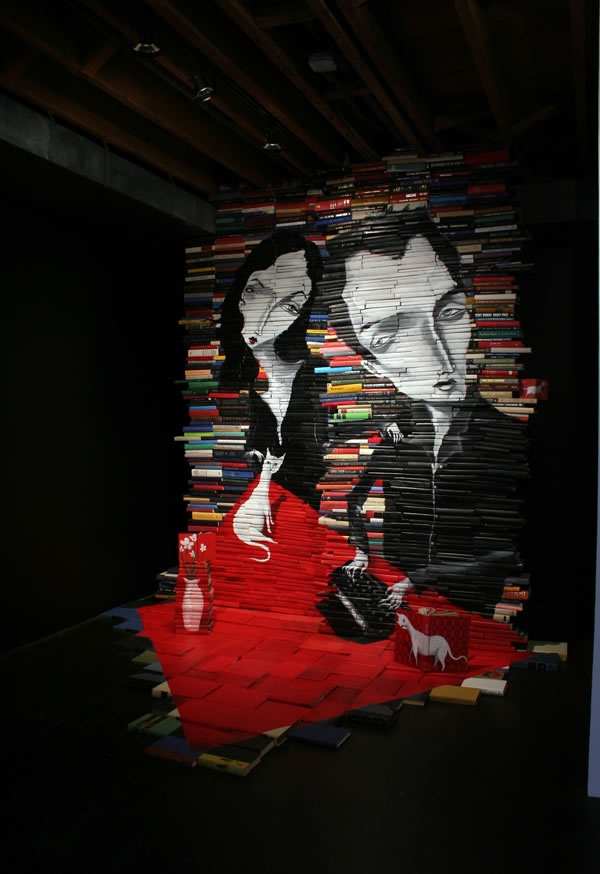 Milieu Galerie/Artspace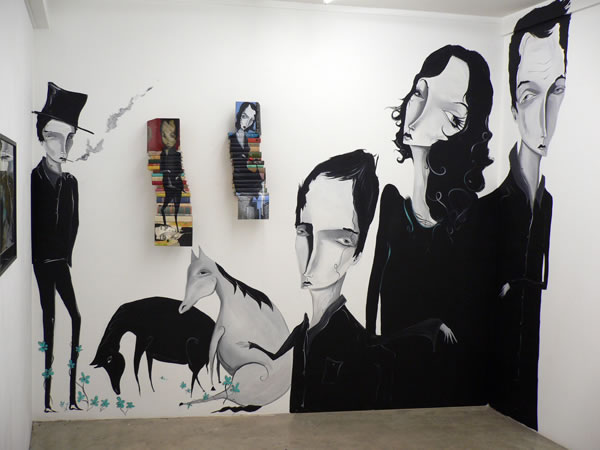 When the Animals Rebel1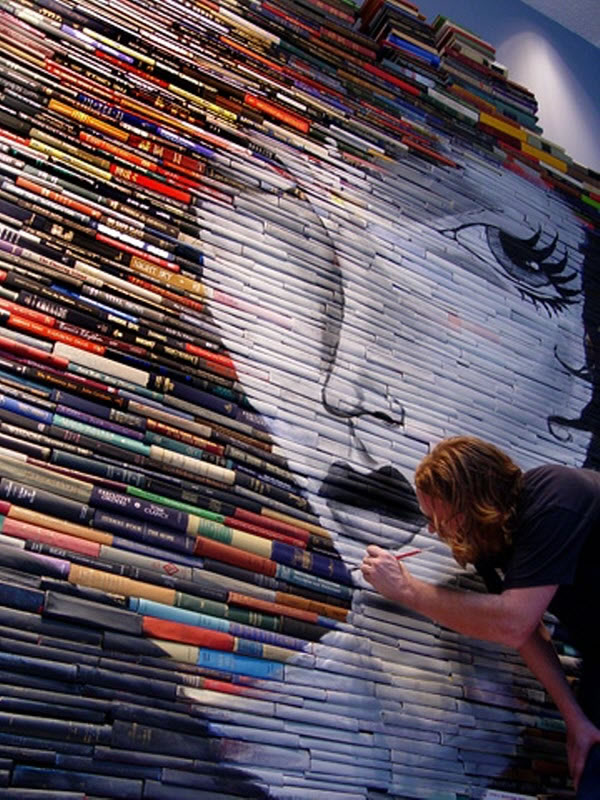 When the Animals Rebel2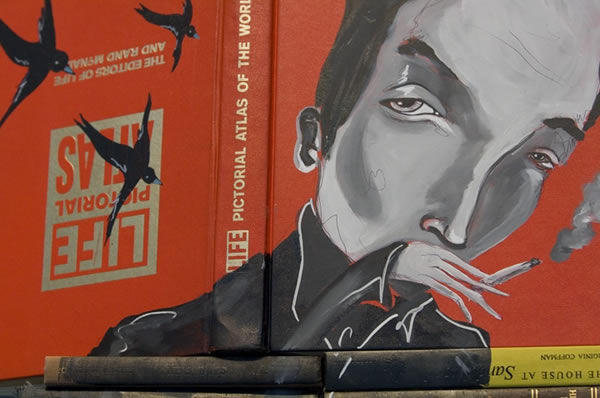 When the Animals Rebel3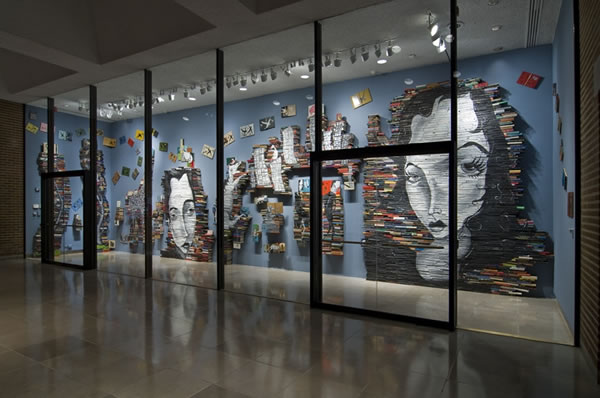 Man Trips and Falls In His Own Country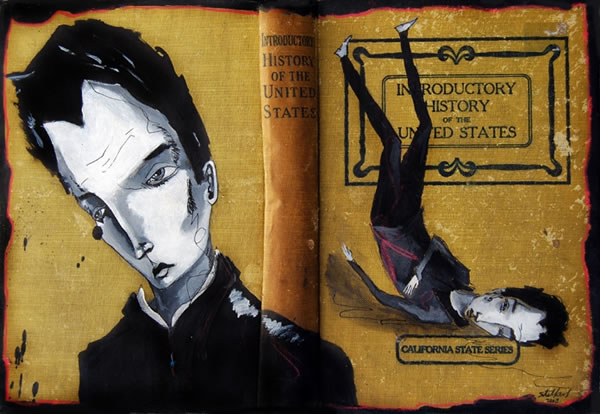 No Explanation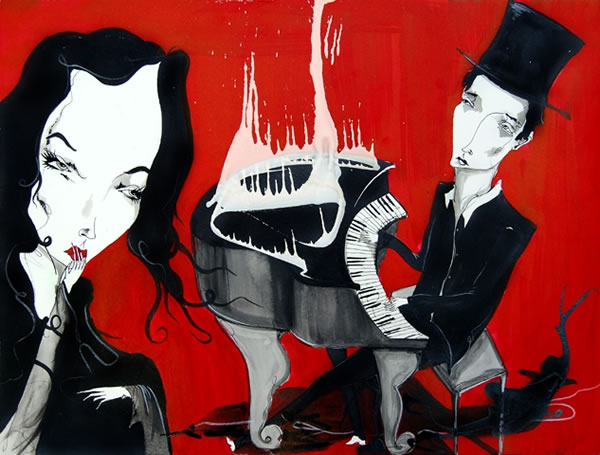 Peacock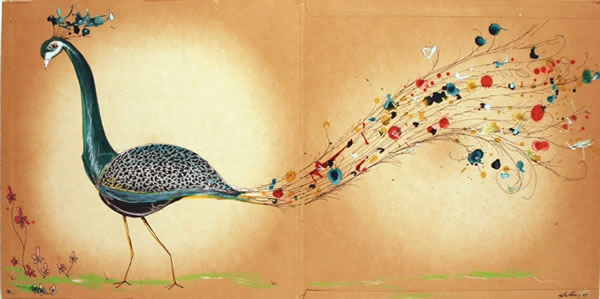 Horse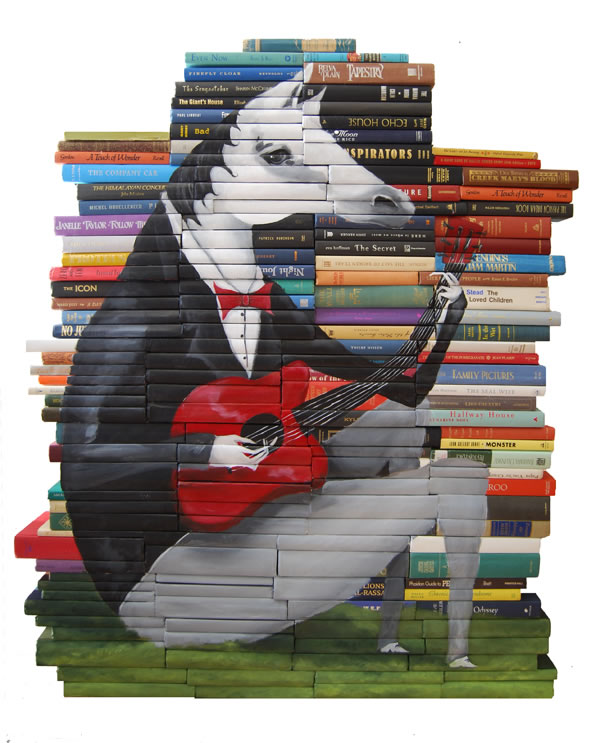 Birds Attack Man on Bike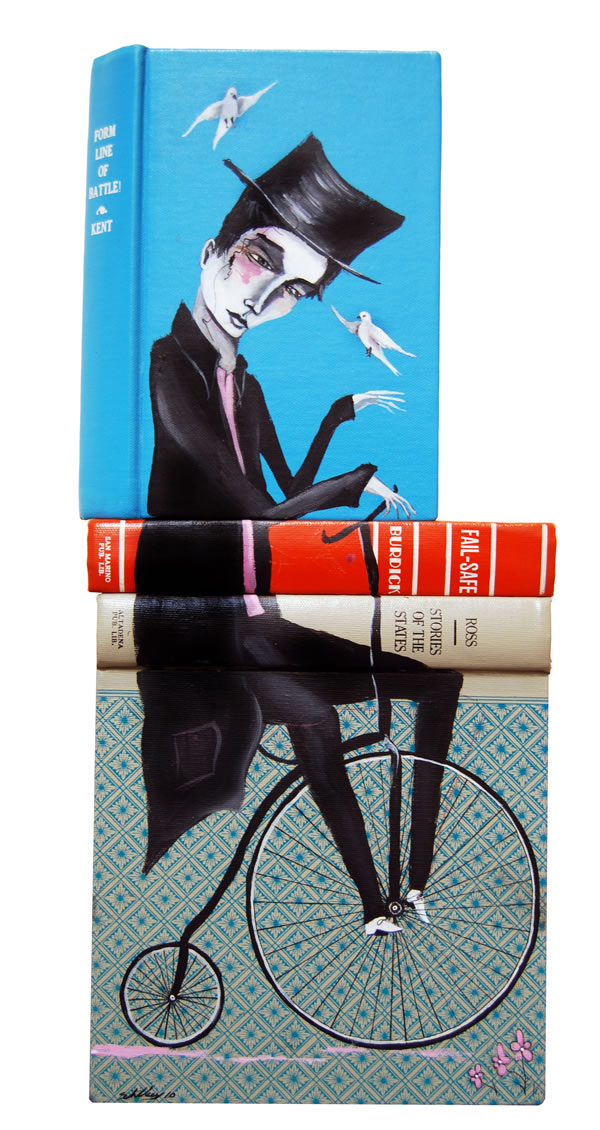 Song of the River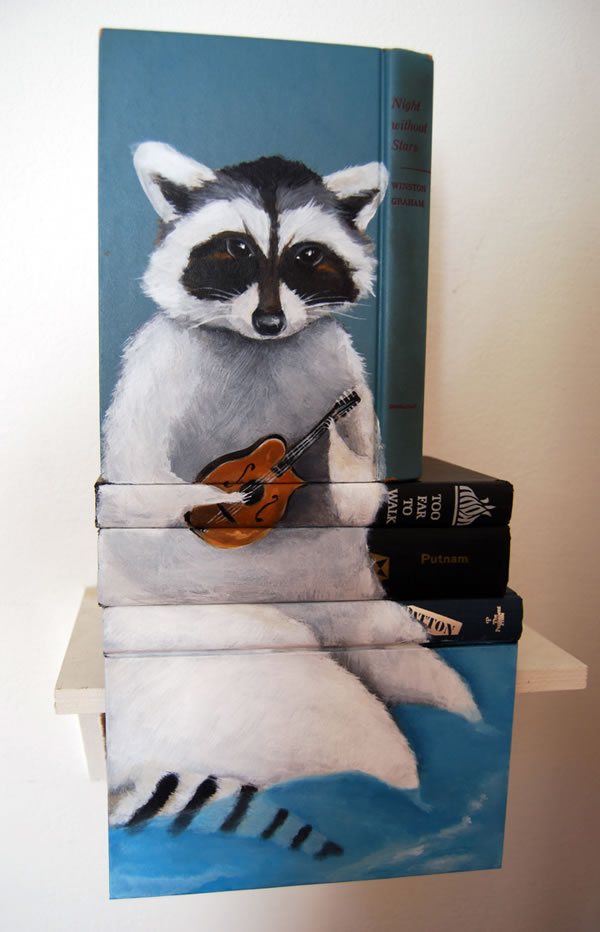 The Waiter and the Elephant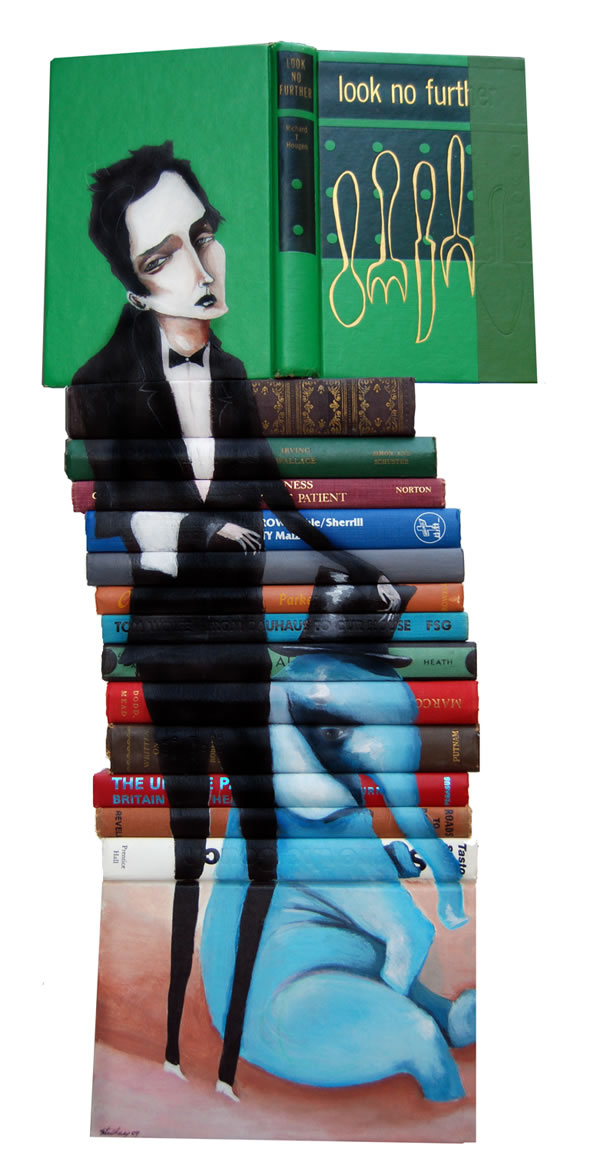 Six Ways to Get a Job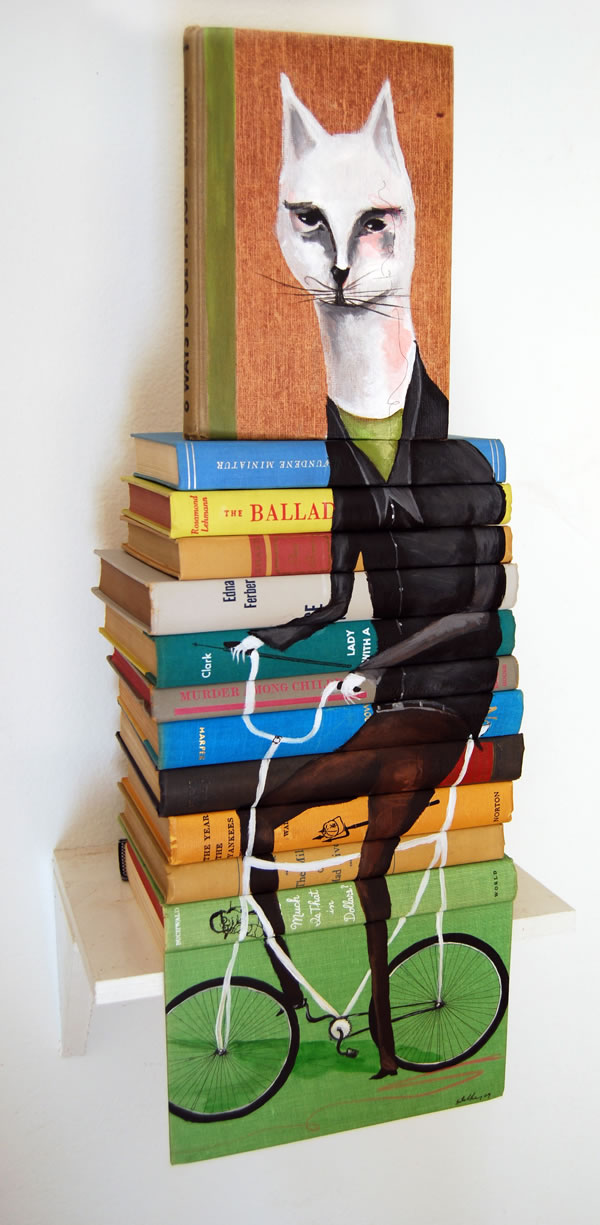 The Owlis Wary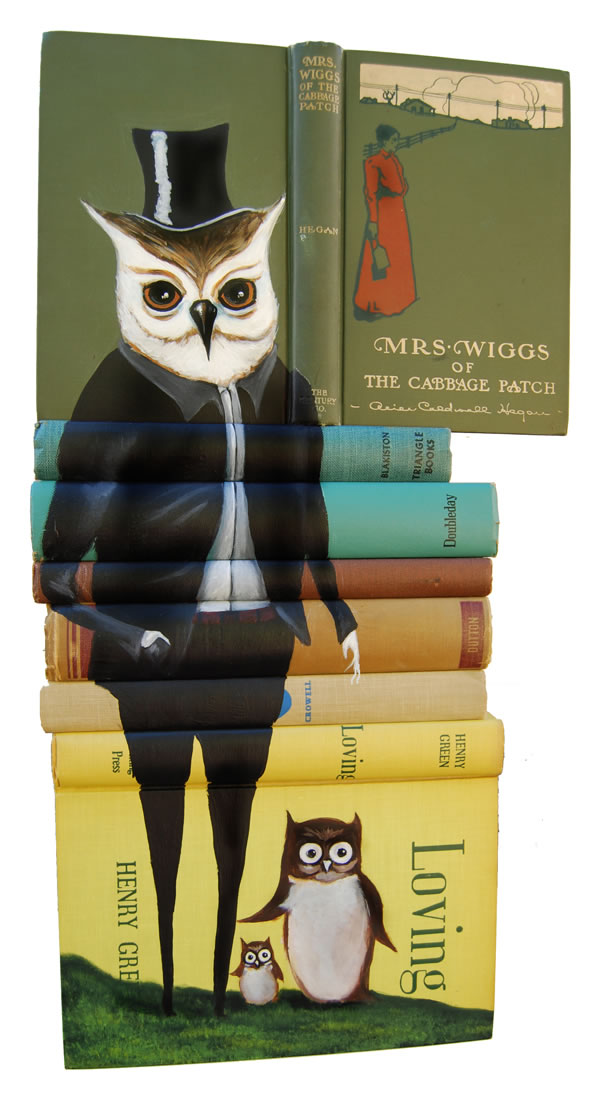 New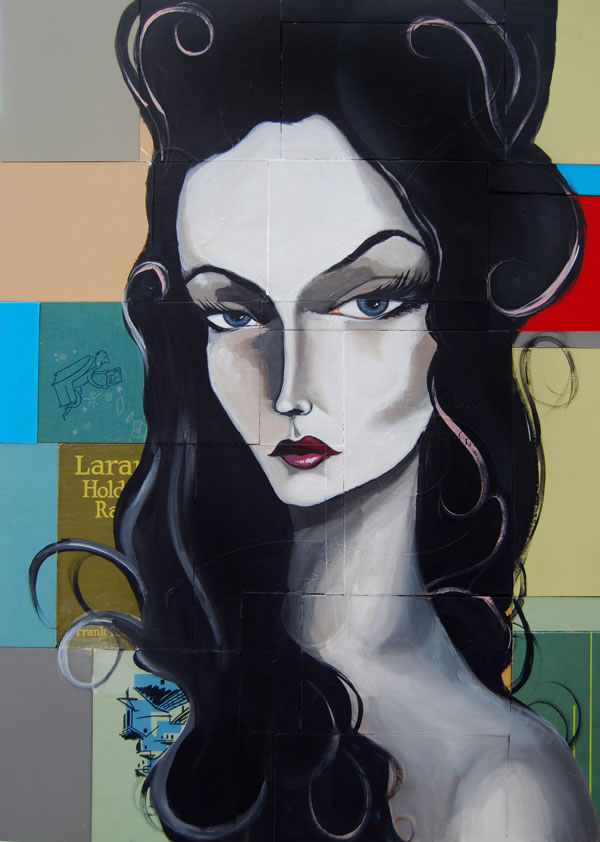 End of the Search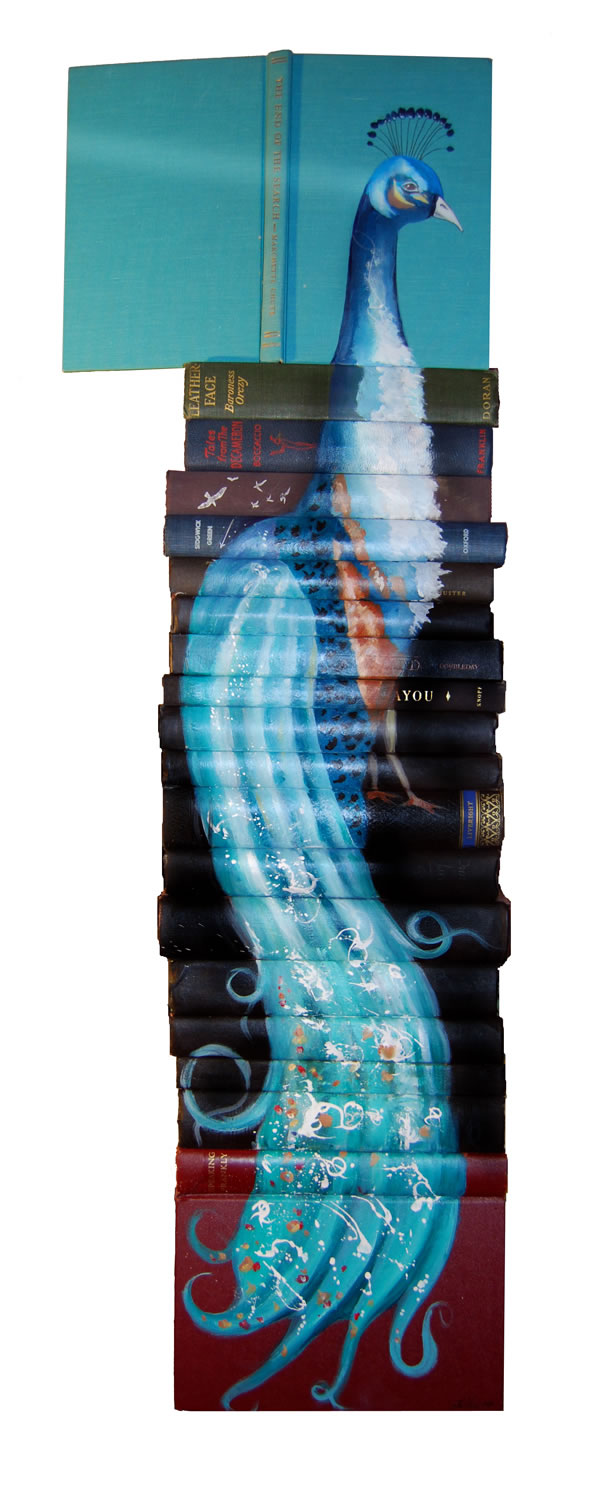 Out on the Town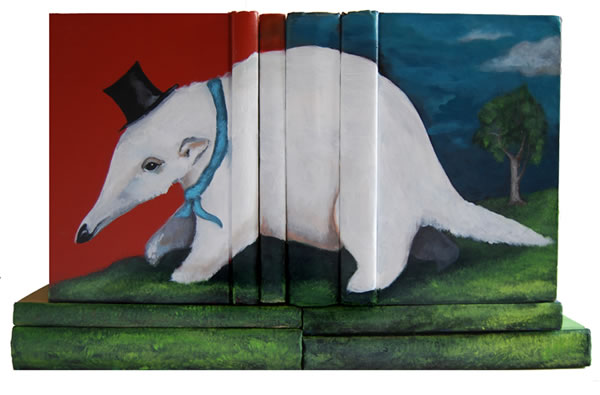 Lovers All Untrue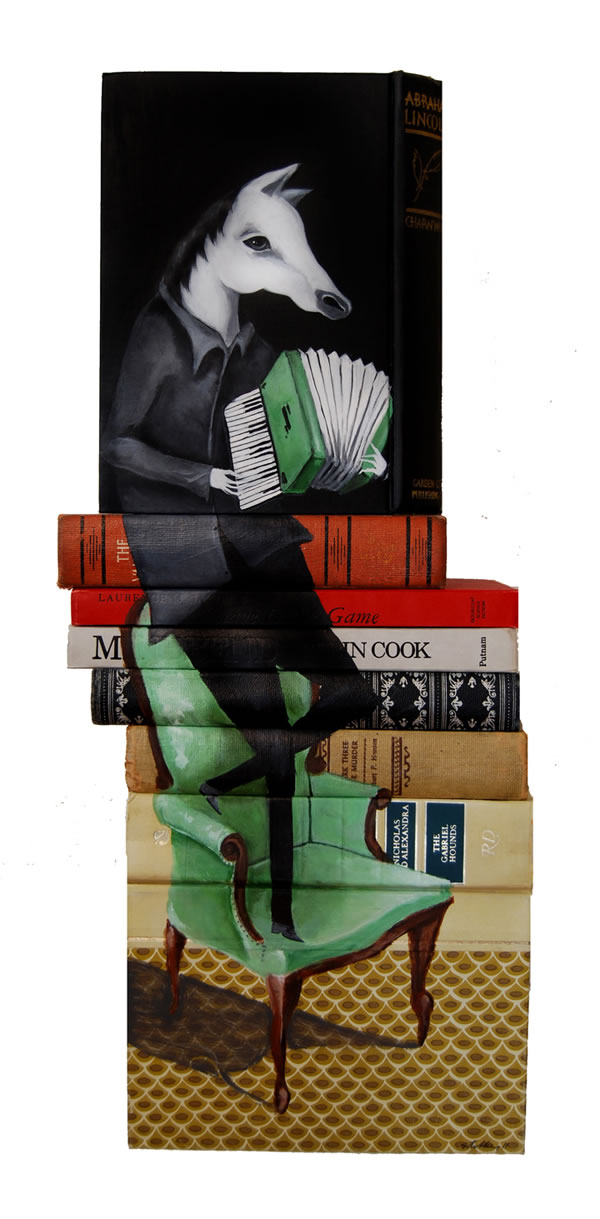 The Long Way Home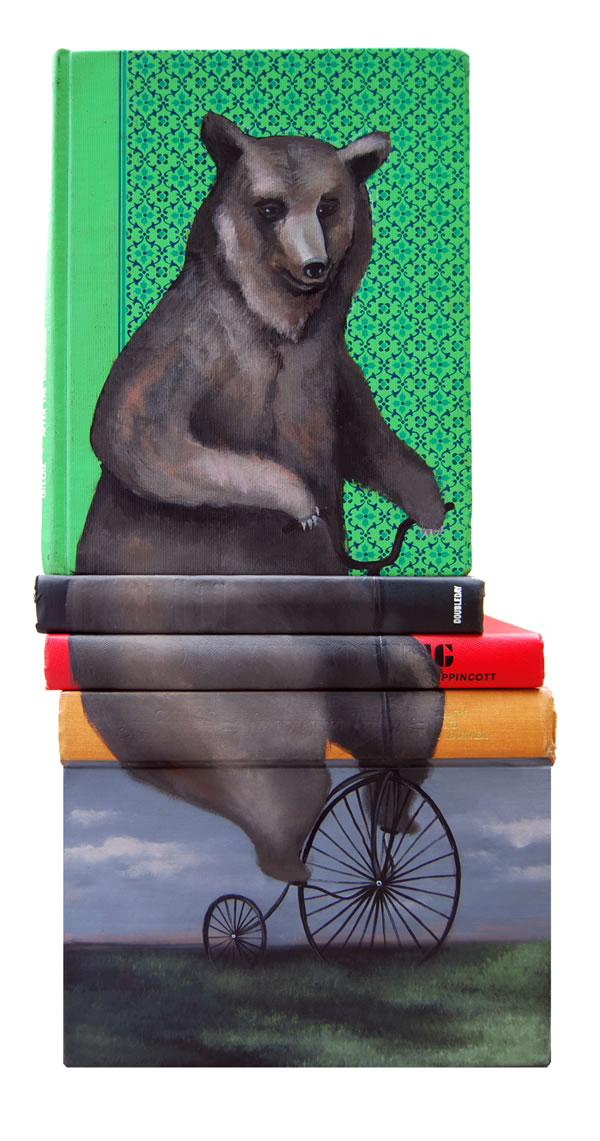 A Philosophy of Life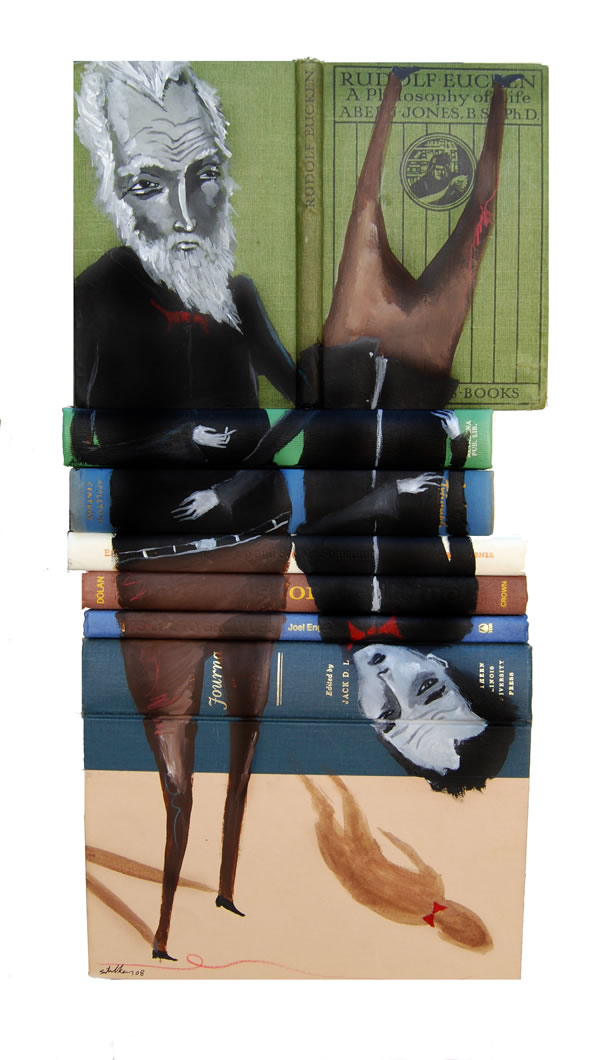 The Summer Day is Done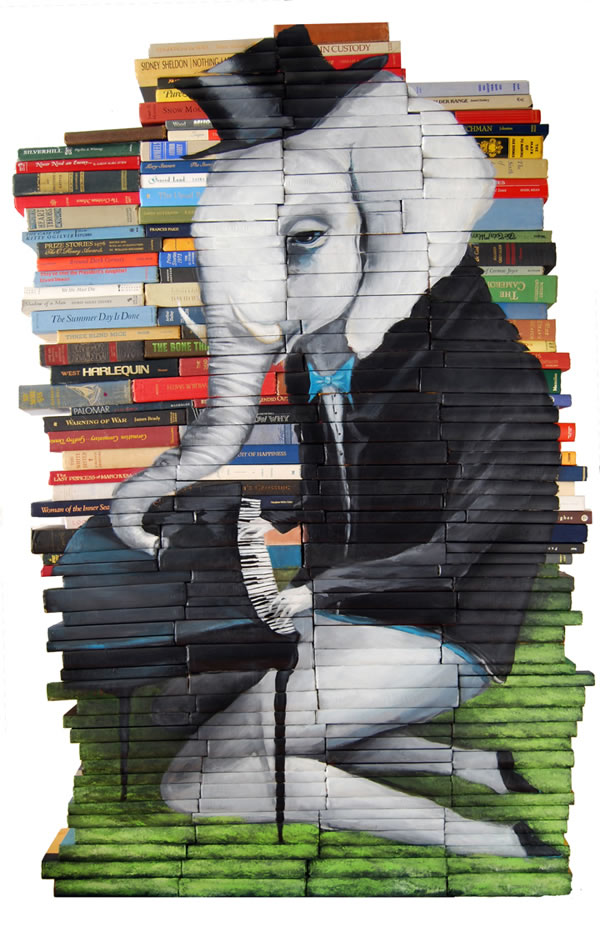 Piano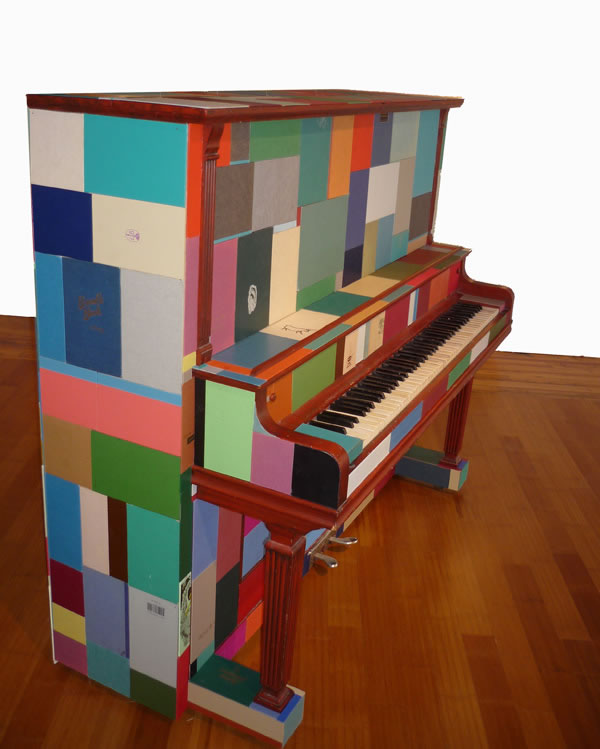 All We're Meant to Be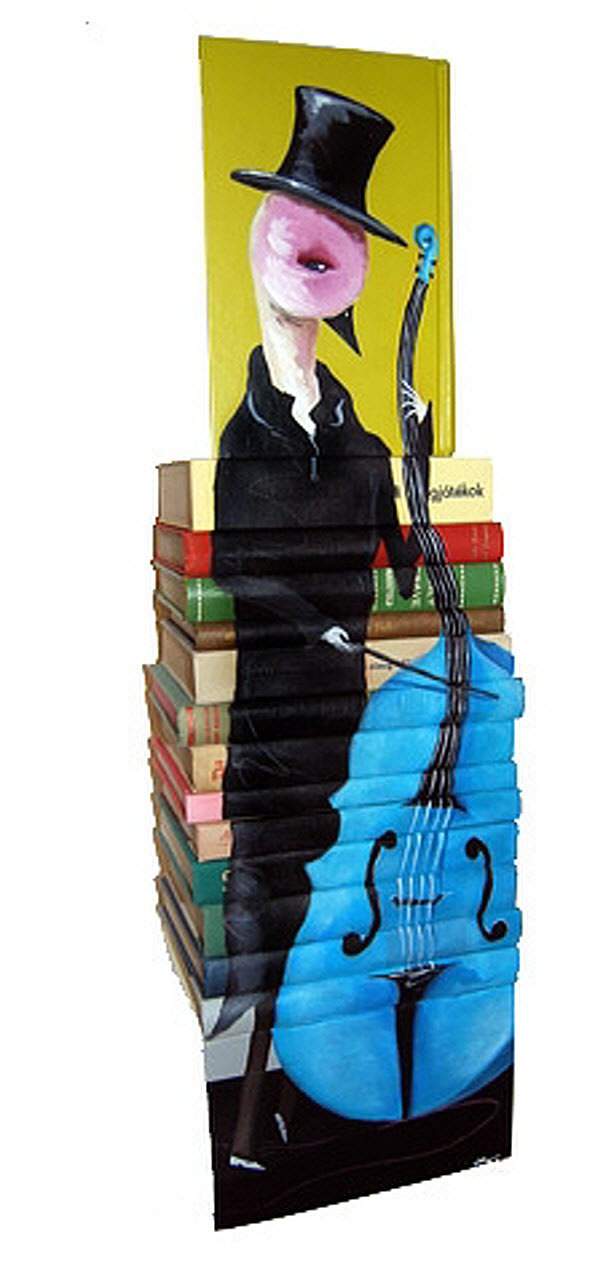 Setup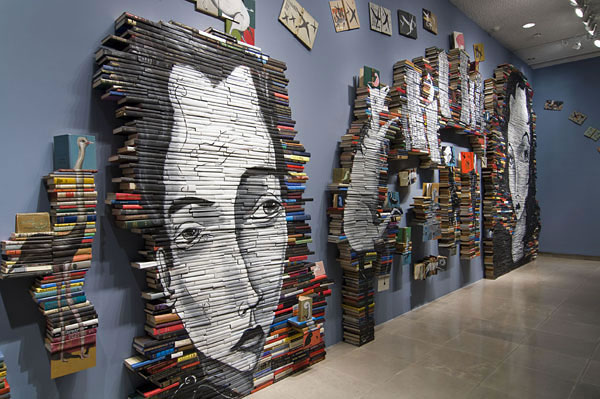 And a Polar Bear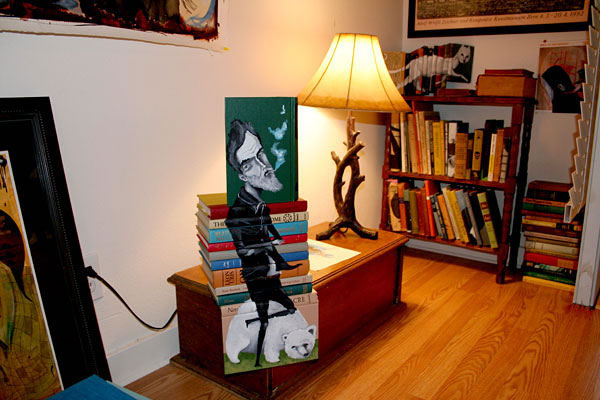 Bicycle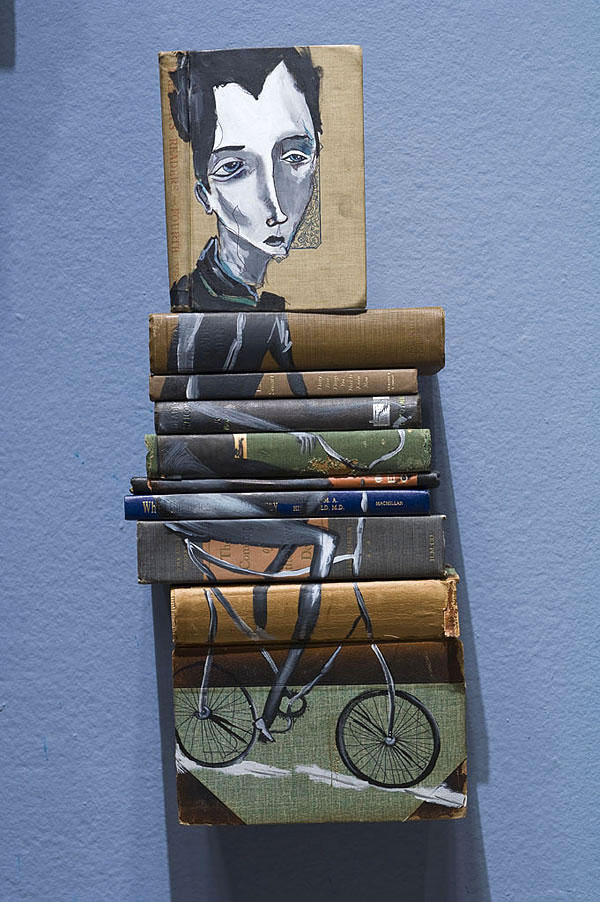 Series of 3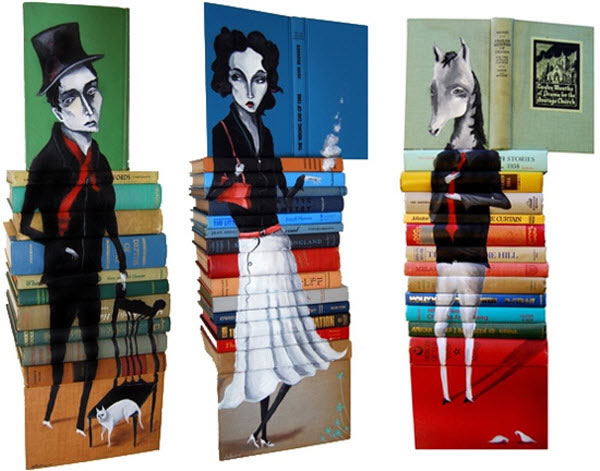 Work Area