Slinkachu is a young artist from the UK, an artist who got so creative that he managed to put together and turn small things into big art.
It all started in 2006 with the "Little People Project" that involved remodeling and painting miniature model train set characters and then placing them on the street, in different scenes and created scenarios. This was not only a street installation project but also a photographic one.
The scenes are meant to reflect the loneliness and melancholy of living in a big city, but there exists, underneath all these, a sense of humor. Another worth mentioning project is the "Inner City Snail", which started in 2008, in London. Today we present a 50 photos that exemplify the brilliant artwork of Slinkachu and his most important projects.
Tiny People 1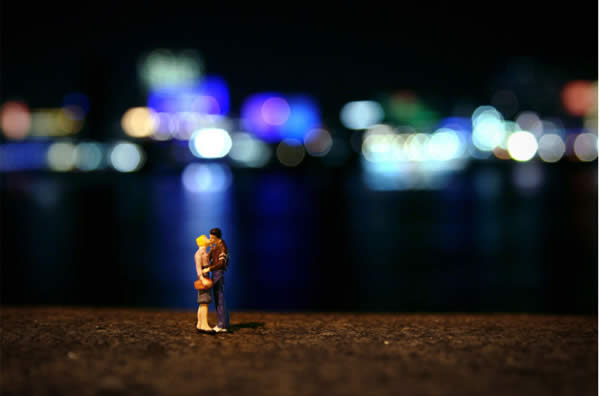 Tiny People 2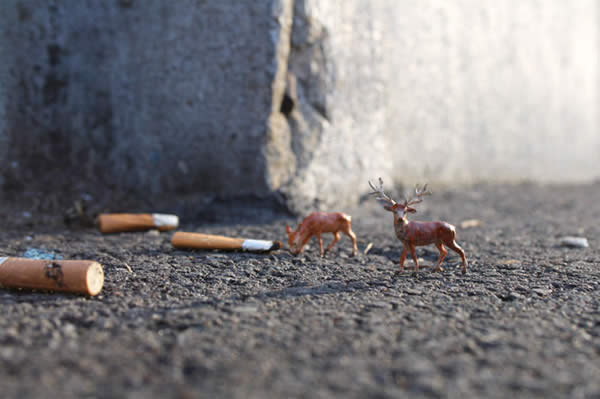 Tiny People 3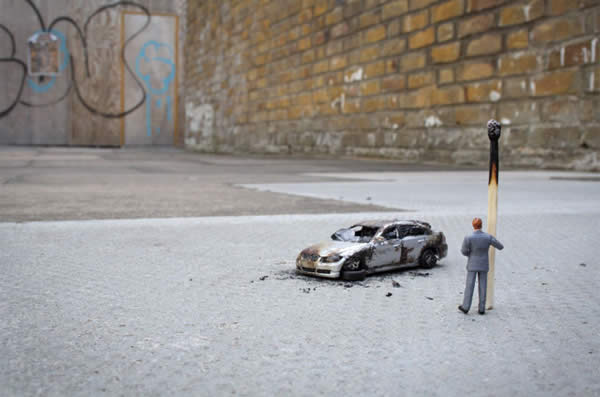 Tiny People 4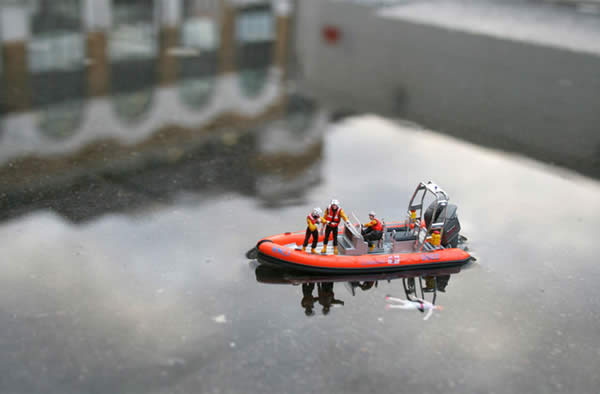 Tiny People 5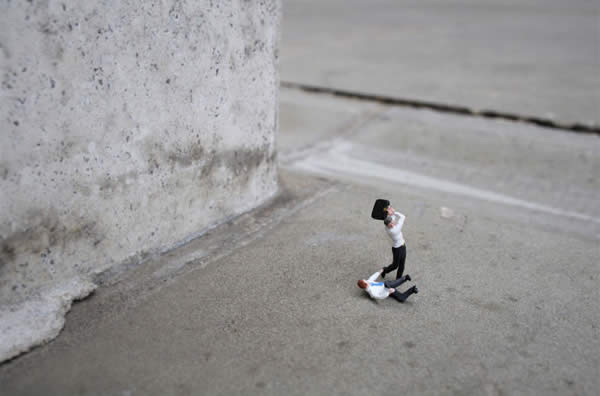 Tiny People 6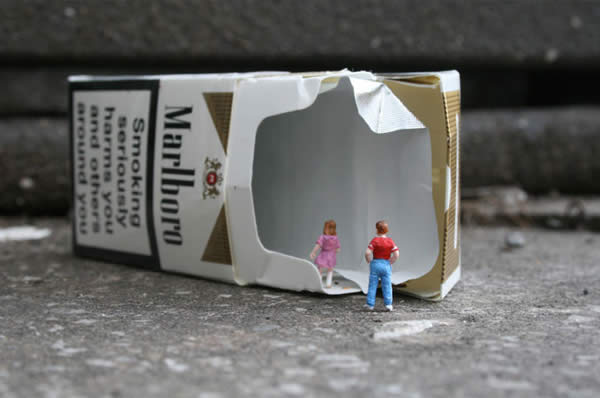 Tiny People 7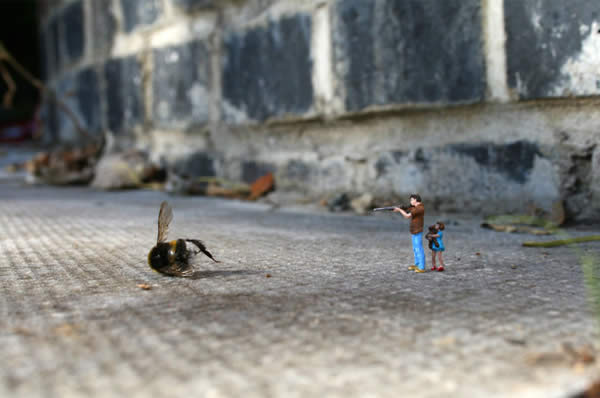 Tiny People 8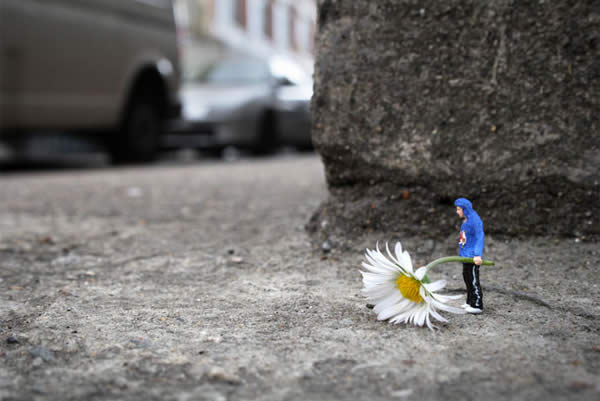 Tiny People 9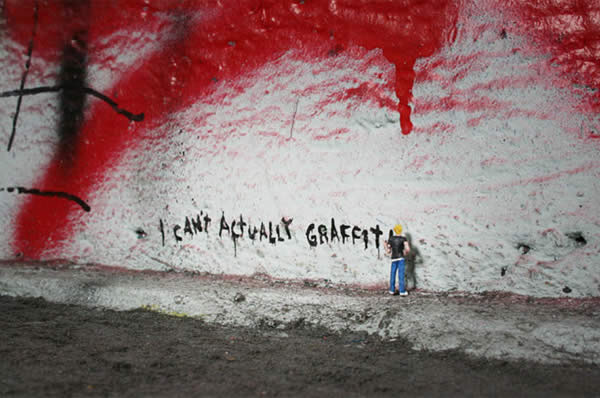 Tiny People 10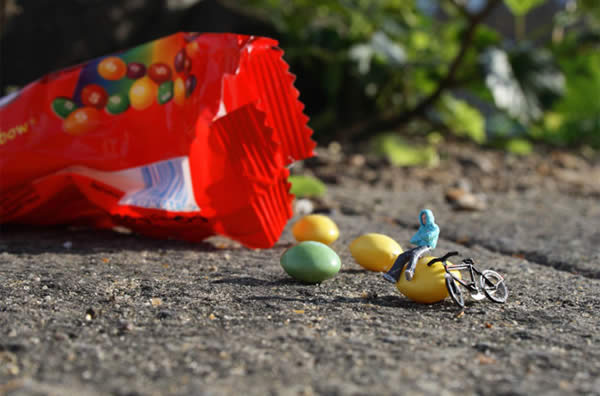 Tiny People 11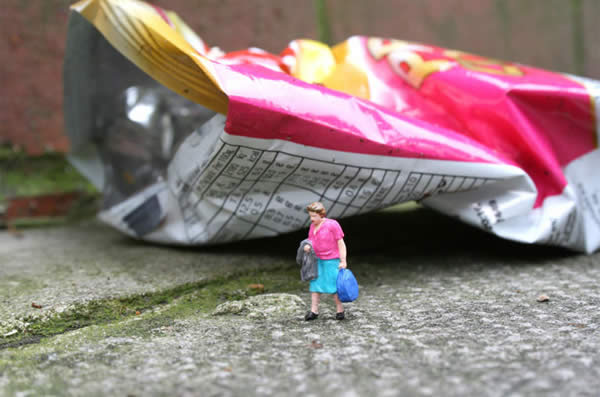 Tiny People 12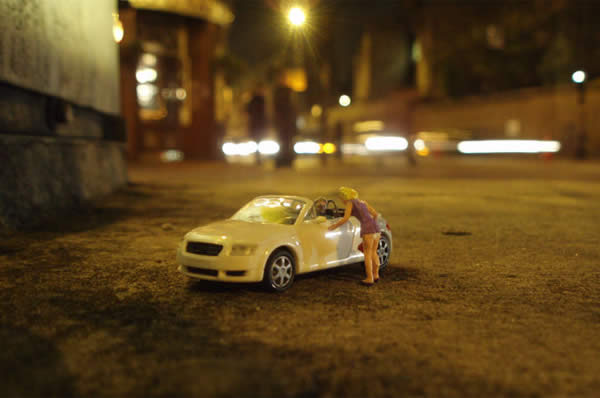 Tiny People 13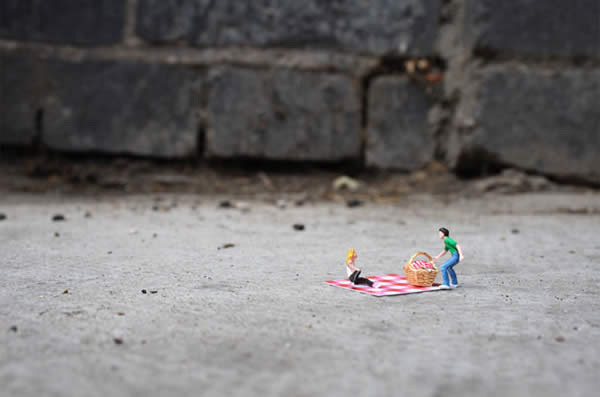 Tiny People 14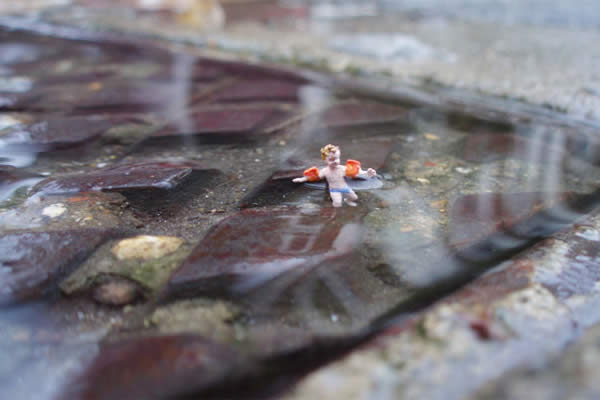 Tiny People 15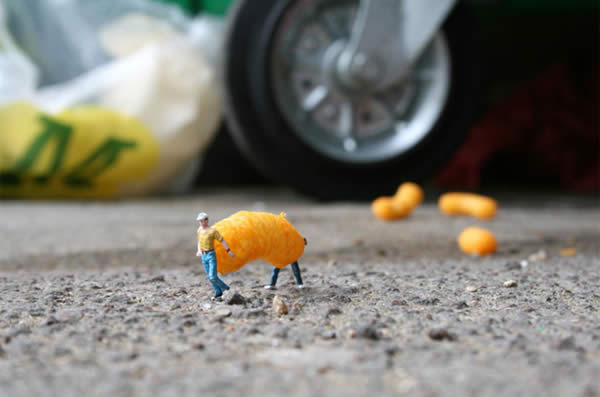 Tiny People 16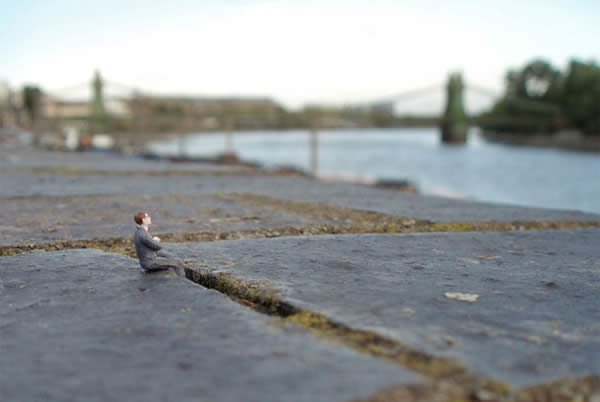 Tiny People 17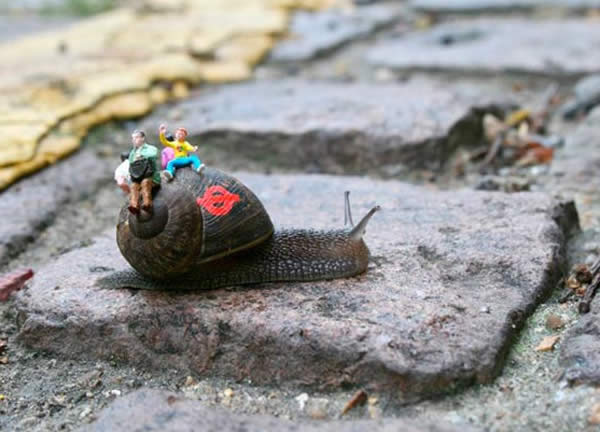 Tiny People 18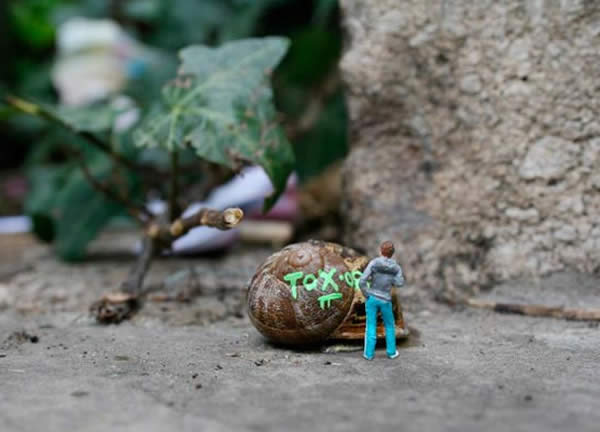 Tiny People 19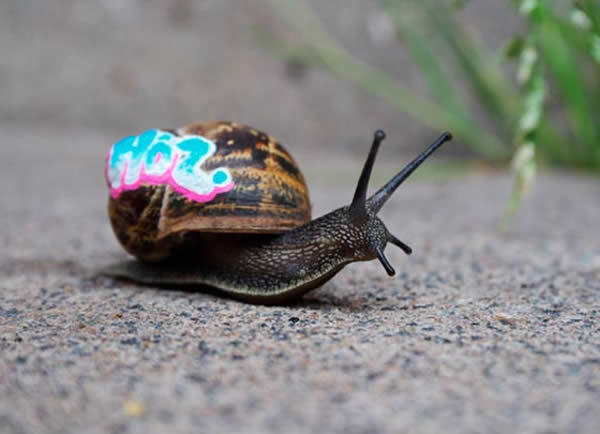 Tiny People 20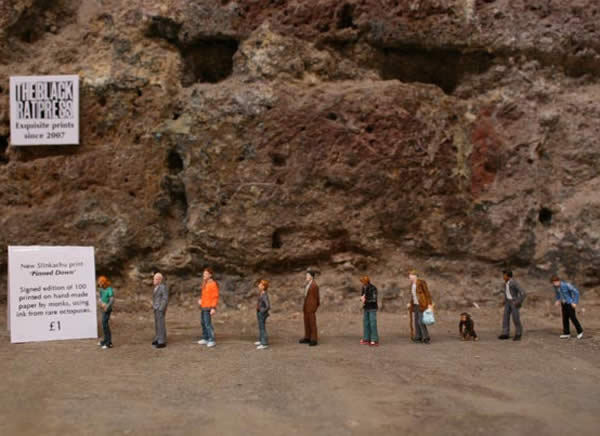 Tiny People 21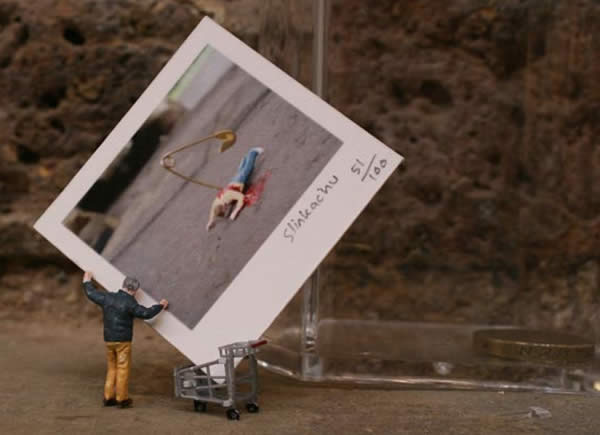 Tiny People 22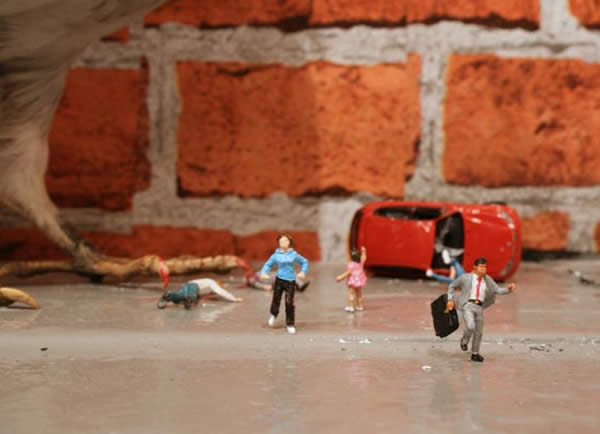 Tiny People 23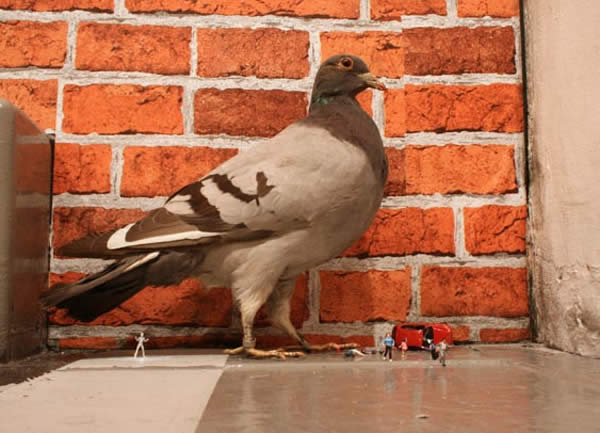 Tiny People 24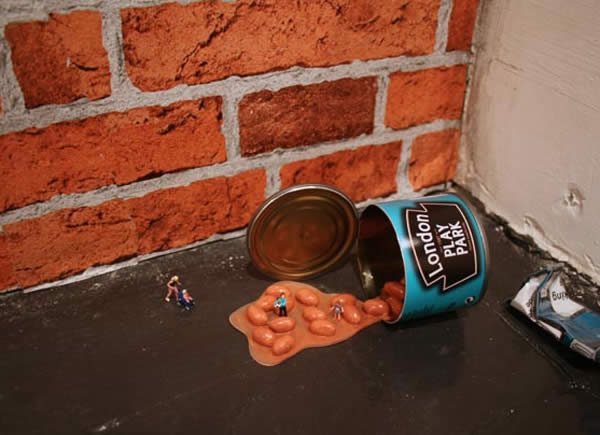 Tiny People 25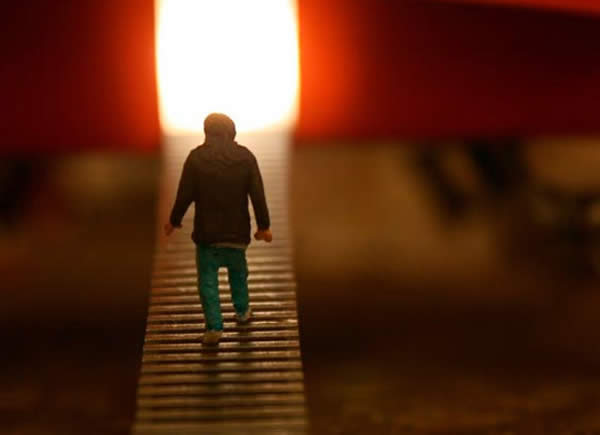 Tiny People 26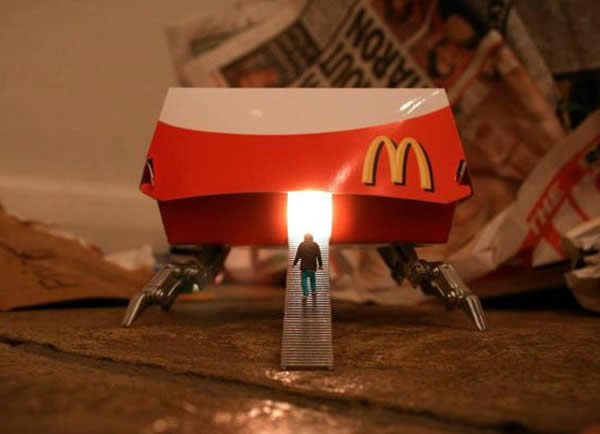 Tiny People 27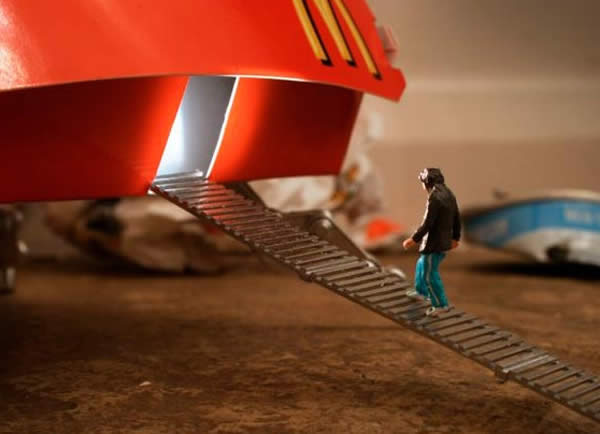 Tiny People 28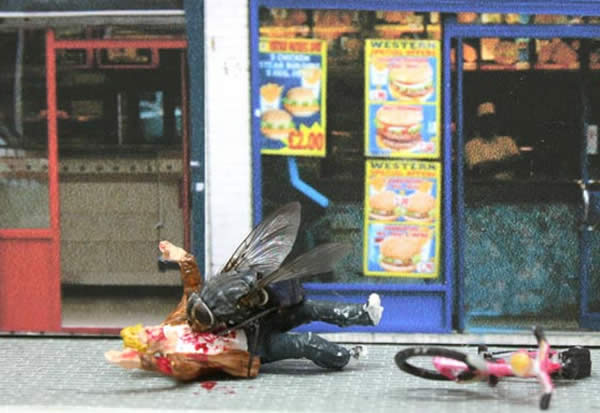 Tiny People 29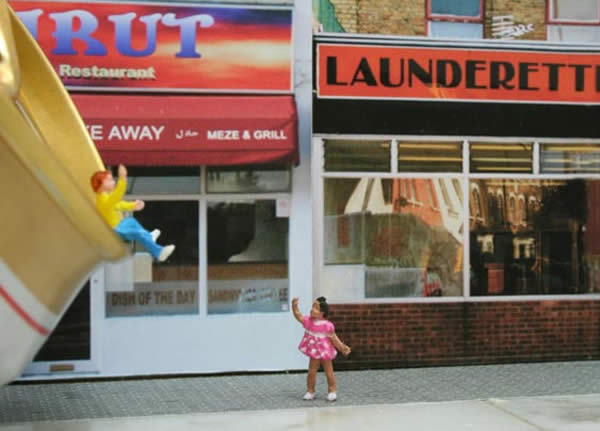 Tiny People 30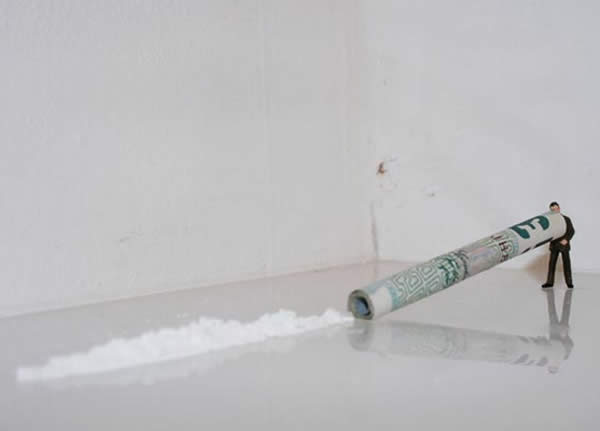 Tiny People 31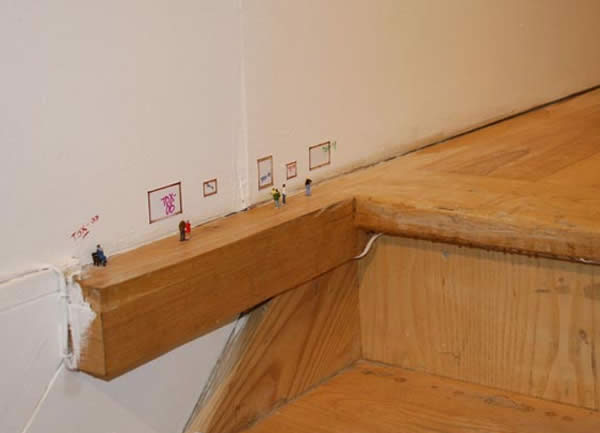 Tiny People 32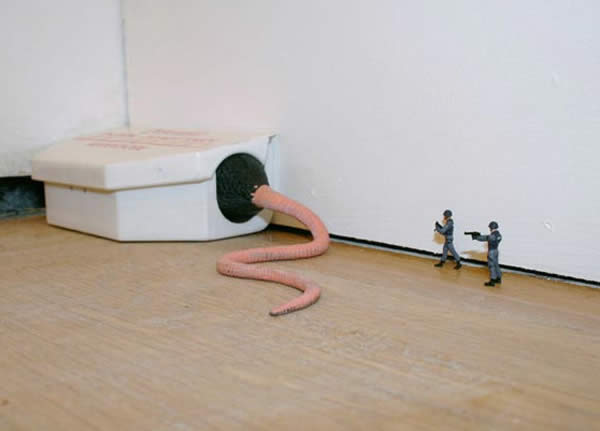 Tiny People 33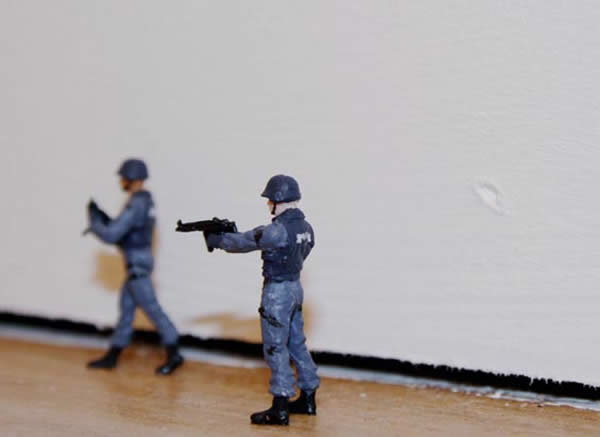 Tiny People 34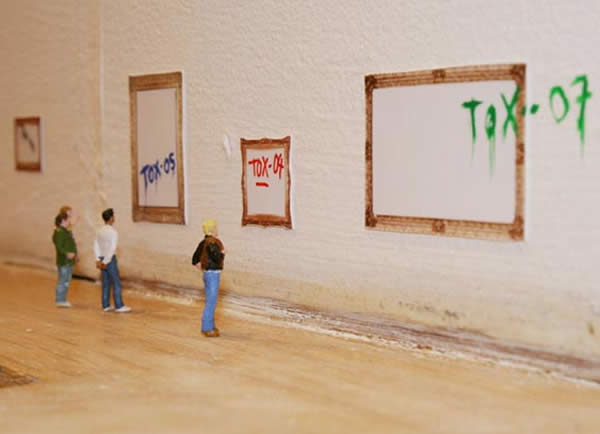 Tiny People 35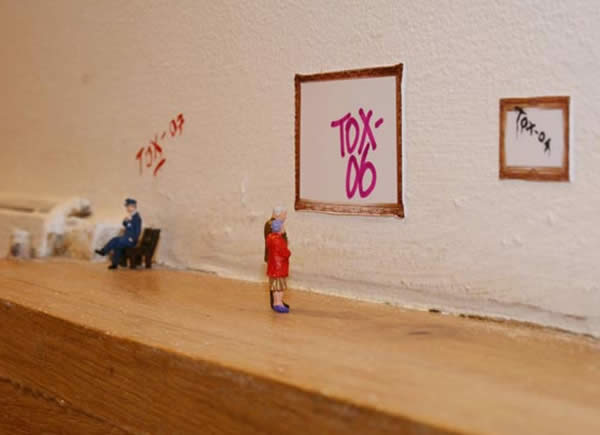 Tiny People 36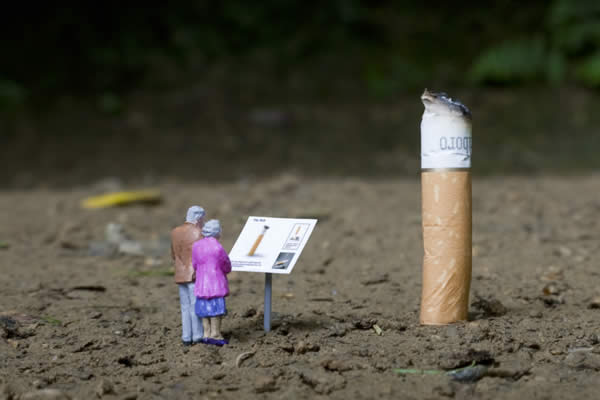 Tiny People 37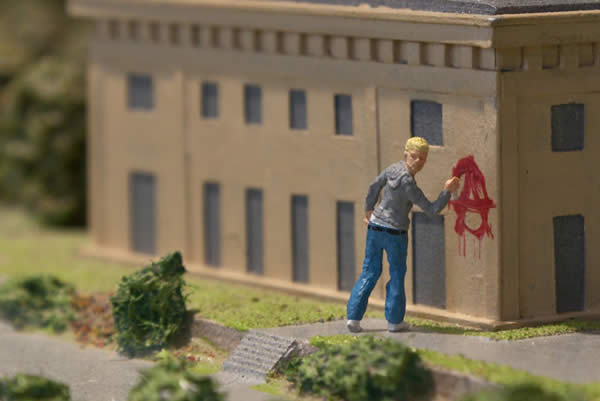 Tiny People 38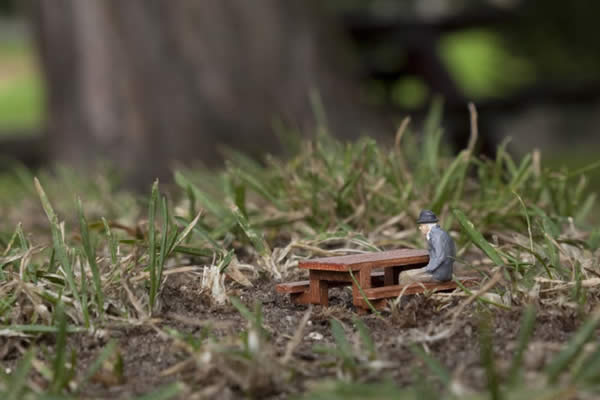 Tiny People 39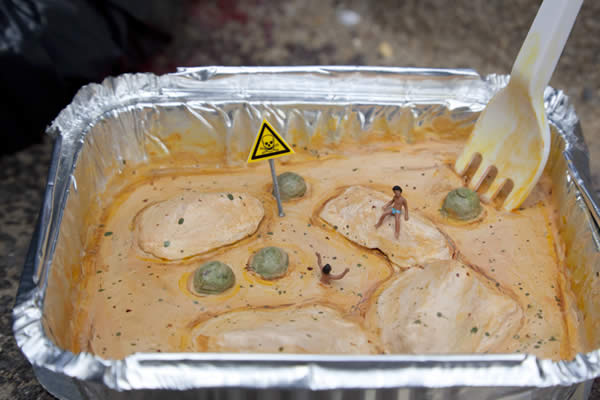 Tiny People 40

Tiny People 41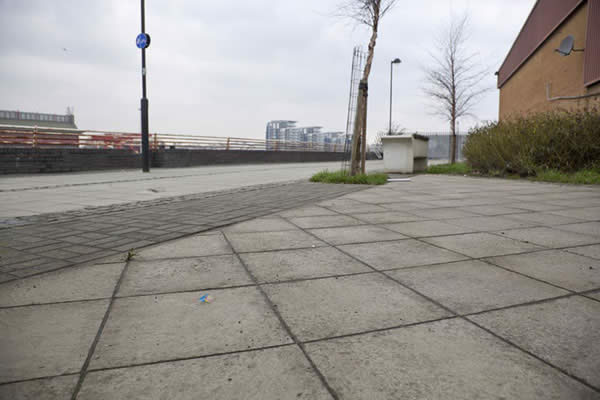 Tiny People 42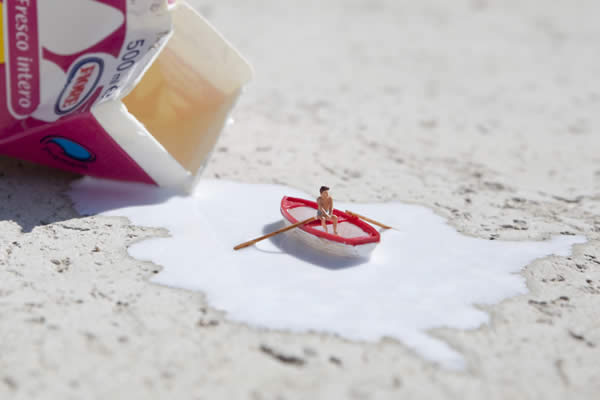 Tiny People 43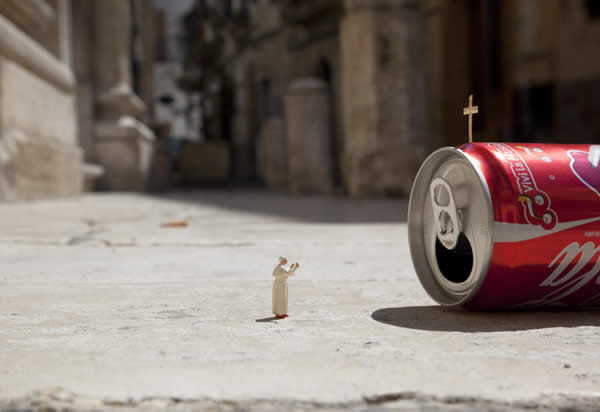 Tiny People 44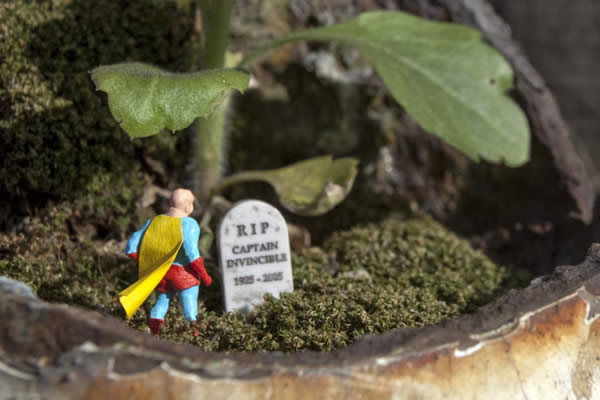 Tiny People 45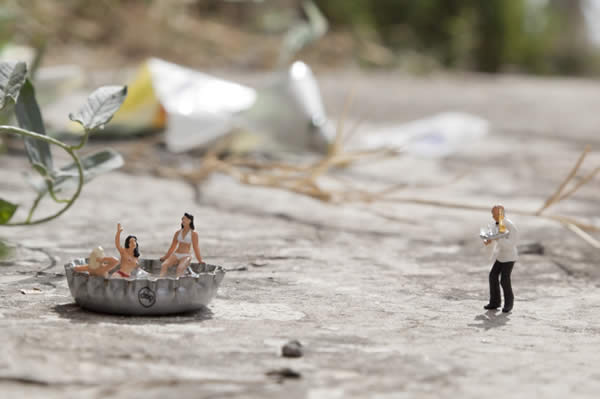 Tiny People 46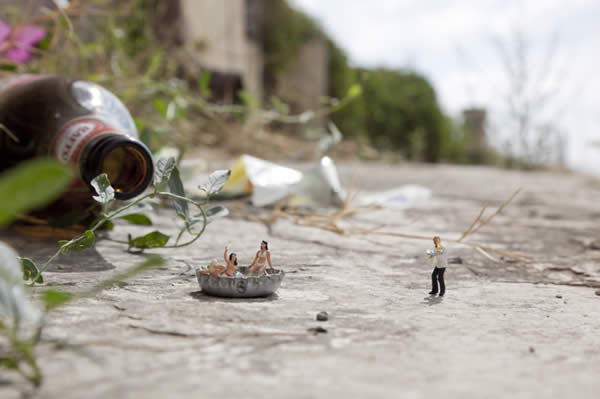 Tiny People 47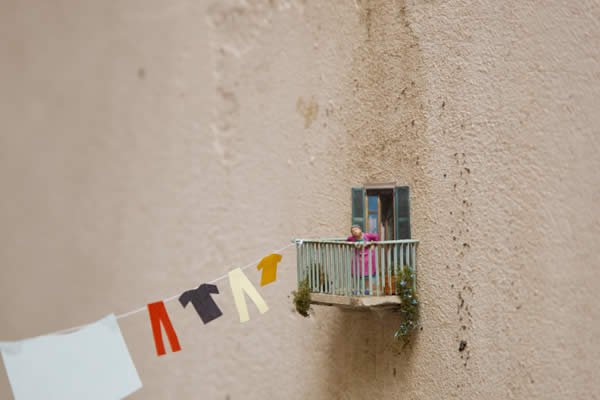 Tiny People 48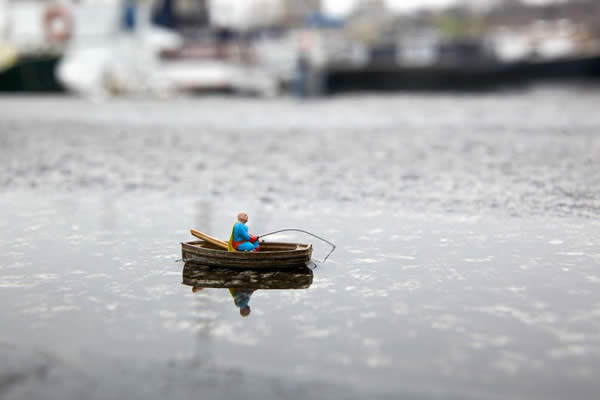 Tiny People 49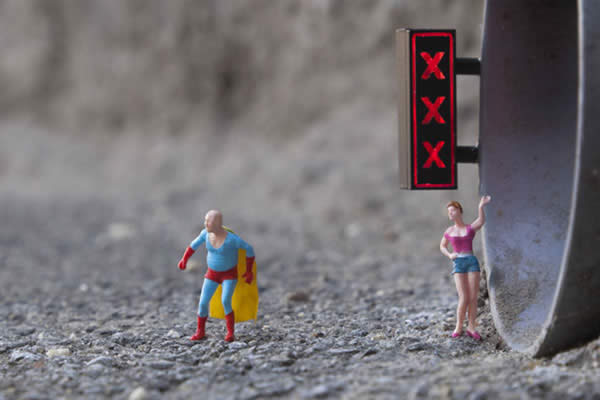 Tiny People 50